Selfoy.com
Selfoy.com- "Self-help that brings you joy every day" is a multi-author blogging platform about making day-to-day life improvements through useful information. In addition, you can find topics related to self-help. Selfoy.com is here to help steer the lives in the right direction of those feeling low on confidence and need some motivational guidance.
Founder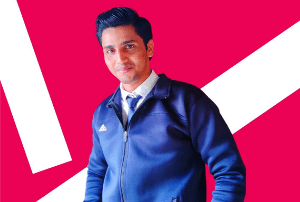 Meet the founder
Selfoy.com was founded by Mr. Sameer Mujawar, a Digital Marketing Enthusiast with a very good knowledge of search engine optimization. He always seeks to improve his life by making minor to significant changes in his daily routine. He has a sweet tooth for a variety of delicious street foods. He has always been a keen learner in Self-Help and loves to uncover facts and possibilities about life improvements. He believes that if one can change his thoughts and has an optimistic approach to life, he can reach greatness in his life. There is only one thing that makes the real difference, and that's "Persistency". Persistency to achieve dreams can transform you from an ordinary to the most successful person in the world.
Vision
Selfoy.com stands for only one vision and that is "to help people to improve their lives and achieve the best version of their lives.