Oracle Enterprise Resource Planning (ERP) Cloud is a cloud based end-to-end Software as a service (SaaS) business management suite. It helps manage enterprise functions including accounting, financial management, human resource management, project management and procurement. It helps in automating back-office processes, day–to-day business activities and various enterprise business processes. The enterprise software runs on Oracle technology stack in Oracle's cloud centers. It is accessible through both public and private cloud implementation and supports hybrid deployment.
Enterprises use Oracle ERP Cloud to boost collaboration, drive business productivity, improve operational resilience and support data-driven decisions. Apart from low operating costs and increased scalability, Oracle Cloud ERP offers businesses agility through quarterly updates.
Why do enterprises want to migrate to Oracle Cloud?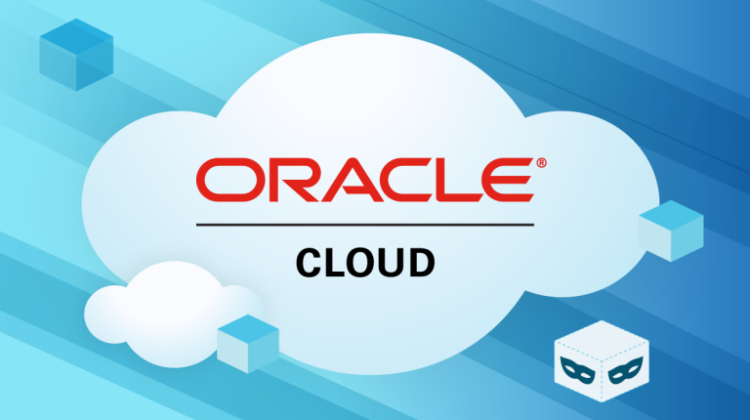 Low cost of ownership: Oracle ERP Cloud is extremely flexible and is comparatively lenient in licensing cost than Oracle EBS. Due to cloud Infrastructure, Oracle ERP saves you from the hardware cost, which is also expensive when it comes to configuration and maintenance. Apart from this, OCI has a lower TCO (Total Cost of Ownership) because of lower upfront licensing cost and flexible modes of payment like the pay-as-you-go model wherein cloud usage is billed as per usage.
Connect from anywhere:On-premises EBS comes as desktop applications and that's why cannot be accessed remotely. It prevents the remote users from accessing the real-time critical information hence the employees suffer productivity and inefficiency in performance.
Oracle Cloud ERPs enable the users to remotely access internal systems and tools easily and securely. It enables the employees to connect from anywhere and anytime with just a single sign in from their laptop, mobiles or tablets. It helps in maintaining the business continuity during odd situations like geographically apart teams etc.
Improve Operational Resilience:On-premises ERPs are not able to respond to rapid changes because revising the coded scripts to make the system do new things takes a long time and upgrading the system to a newer version takes even longer. Whereas, Oracle Cloud ERP promises to bring quarterly updates, giving access to the new feature and functionalities as soon as it's available. It consists of built-in AI and machine learning to automate business processes like entering invoices and recommending money saving actions like offering a discount.
Beyond machine learning, Oracle Cloud provides embedded technologies like artificial intelligence, blockchain, the Internet of Things (IoT), etc. and gives its customers the power to forecast accurately, estimate demand and supply, understand user behavior and analytics, access to real time data to geographically dispersed remote employees etc. Additionally, these capabilities let your employees spend less time on manual tasks and more on strategic goals that drive business results.
Continuous Automatic Upgrades: The costs and effort associated with upgrades and new releases are higher in on-premises ERP solutions as the user has to buy an upgrade package and install it or pay for specialized services to perform the software upgrade.  Once the software is installed, you need to take support from the IT team to test and automate complex integrations.
Main Oracle Cloud ERP Modules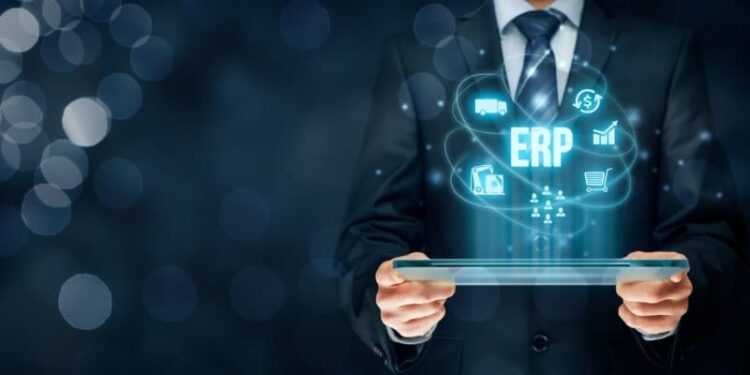 Financial Cloud: The financial module in the Oracle ERP system gives financial capability to empower modern finance, expense management, accounting engines, revenue management, payables, receivables, taxes, advanced collections, and more. The objective of this module is to streamline accounting and general ledgers, automates expense processing, and reports on new KPIs, enabling business owners to make data driven business decisions.
Project Management: Designed for enterprises offering project-based professional services, this enterprise-grade solution offers you real-time project status updates. This project management software, with native reporting capabilities, enables organizations to make more data-driven decisions with enhanced visibility.
Procurement Cloud:  This automates procure-to-pay transactions and controls costs by enforcing negotiated pricing with approved suppliers.  In addition, it can automate invoice validation via full integration with accounts payable, allowing for modernized procurement solutions.
Risk Management: Embedded with artificial intelligence, Oracle Cloud automates advanced analysis for role design, segregation of duties (SOX), and data privacy (GDPR) to prevent financial fraud.
Oracle Cloud for Enterprise Performance Management: Oracle EPM Cloud offers the most advanced method for business planning, enabling you to pull data points from all areas of your organization and carry out what-if research, scenario modeling, as well as in planning. The modules also cover tax reporting, account reconciliation, profit & cost management, & financial consolidation and closure.
Supply Chains Management Cloud by Oracle: ERP Oracle Cloud has strong features that address the needs of the supply chain. The system delivers an extensive material resource plan, inventory control, and warehouse and logistical management capabilities.
ERP Oracle Cloud Advantages over On-Premises Applications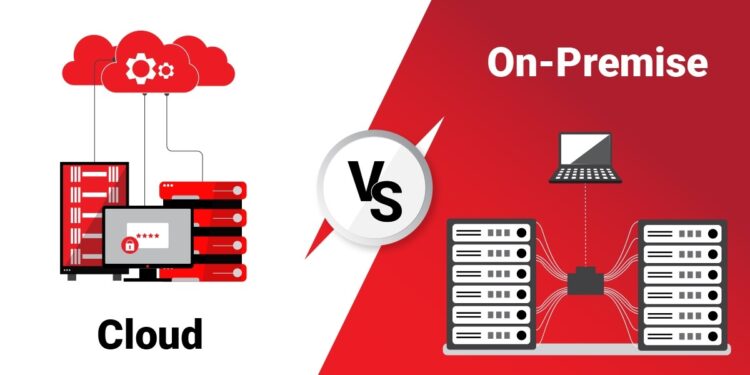 Due to their promise of better flexibility for contemporary enterprises, which will boost operational efficiency, agility, and scalability, Oracle ERP Cloud has become more and more popular. They enable businesses to keep more control than their cloud equivalents while being less flexible but more secure and dependable. Nevertheless, the majority of IT decision-makers now concur that Oracle Cloud Applications deliver more sophisticated capabilities and thus are essential to attaining their company objectives. Compared to on-premises solutions, Oracle ERP cloud-based applications provide the following important advantages:
Flexibility: Oracle has always offered a wide range of flexible products. The program may now be modified, tailored, and customized with additional features to better suit your company's procedures and requirements. Although mostly positive, there is a negative aspect to take into account. It's not a given that you should alter the technology simply because you're able to. Having just said, it's comforting to know that your product is adaptable given the rapid shift in technology, marketing strategies, and operational procedures. One of Oracle Cloud's key advantages is its adaptable technology. It can change as your organization does.
Data Access in Real Time: Many businesses find it difficult to provide mobile staff with real-time access to data. All personnel inside the company have access to real-time information with Oracle Cloud ERP Applications at any time, from any location, and with any device. Offering more sophisticated self-service options to your corporate customers boosts productivity & decreases dependency on IT professionals.
Improved governance & data security: Oracle ERP Cloud maintains data in its cutting-edge data centers with high-tech security procedures that are beyond the means of most companies. They also abide by a variety of domestic and international laws. As a result, cloud storage is far more secure than that storage for your company's data. It is also simpler to manage Oracle ERP Cloud. Role-based access control systems, which lessen the risk of data breach and unauthorized data access, make it simple to manage who has access to your data. Additionally, cloud apps reduce the need for customization, improve compliance with external and internal requirements, and support the development of standardized business procedures.
Highly Available and Scalable: Your storage needs will increase as your business expands over time. With Oracle Cloud Apps, you only pay exactly what you utilize and can instantly increase or decrease capacity depending on demand, use, or user needs. With no investments in physical infrastructure or scaling your firm, you may swiftly extend it to other regions. This is more difficult with on-premises programs since scaling them up necessitates the purchase of new servers, which results in astronomical up-front costs. Oracle ERP Cloud's availability with practically zero downtime is a crucial benefit over the on-premises alternative.
Conclusion:
In order to keep in pace with digital transformation initiatives, enterprises need more agile ERP solutions like Oracle Cloud ERP which not only benefits with reduced cost of ownership but also provides seasonal updates to provide better features and functionalities to its customers.
As Oracle Cloud ERPs go through seasonal updates, it's important to have regular cycles of automated Oracle testing to ensure the new updates do not disrupt existing business processes