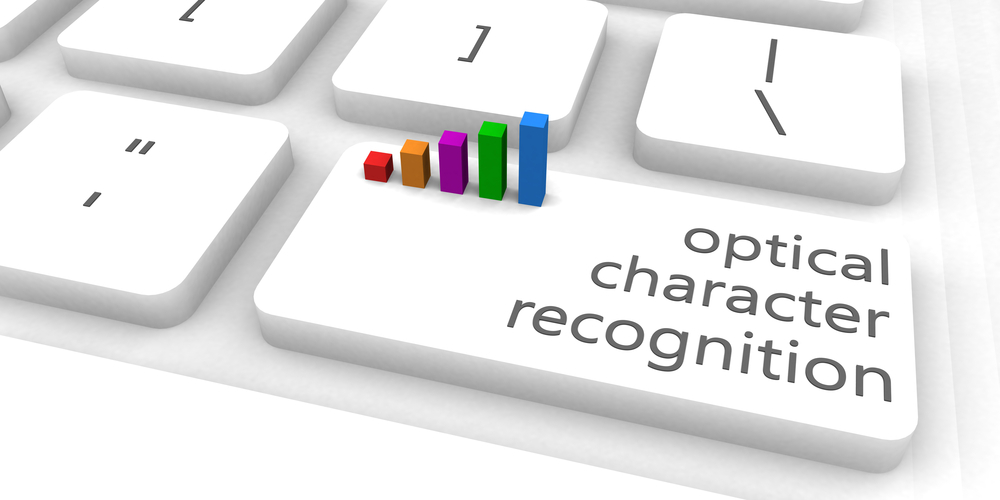 As you know, gadgets, software, and technologies are the core of any business work in this era.
The times of doing everything manually are over. Human brains and hands have traditionally been used to write, edit, and convert files from one to another format. 
However, in today's highly competitive world, computers and tools are used to accomplish assignments. Most of them are free and fast, allowing you to save energy and be more productive. 
Data storage used to be a long and complex yet time-consuming method. 
Humans were required in old times to store and search a particular document, and companies were supposed to pay massive amounts of money in return. 
As time passes, people's mentalities have shifted from an old-fashioned to a modern approach. To finish the task, the contemporary process entails using online software applications. 
It takes less than a minute to save and display your file using these tools on your PC.
The same can be said for turning images into the text; in the past, people used to write every word from the image with their hands. 
However, there is now an OCR software that enables people to convert images to text. 
What exactly is the image-to-text conversion process?
Text can be extracted from any image using an image to text converter and saved as a text file. 
This technique makes use of the Optical Character Recognition (OCR) technology. 
OCR is a well-known data entry technique for scanning and converting an image's full text into a Word doc or any text file. 
This process has various stages, such as identification, digitized scanning, character coding, etc. 
The way OCR technology works is as follows:
Unlike humans, computers cannot read written text. It can be challenging to extract data from a handwritten note or a PDF; OCR is an excellent tool for assisting you. 
After converting an image to text, OCR is a quick way to retrieve documents. 
You'll have to sift through pages of text to find the information you're looking for. 
These OCR online converters used to extract text from images and make your work easier as much. 
Once the tech has completed its work, you can access the information in the format of your choice: Word, Excel, or a searchable PDF. 
What are the uses of OCR?
Are you familiar with the numerous advantages that OCR can provide in your lives? OCR makes it simple to sift through stacks of papers in dusty folders. 
Other tasks can also benefit from OCR. Numerous businesses and companies rely mainly on data, and OCR is critical in this regard. 
OCR can automate almost any text-related task while also allowing for easy modification. It is one of the best technology that saves you time and energy.
Keeping all that has been discussed above aside, as you know, everything in this world has pros and cons; similarly, OCR does have both. We will discuss the advantages and disadvantages of OCR.
Three real-world examples of OCR's benefits:
1. The use of OCR makes it simple to retrieve invoice data. There is no need to enter all of the data manually into digital format when technology can serve you for this.
2. Storage of essential data is critical for many companies, so many state sectors use OCR for this purpose.
3. Table extraction from documents can be a time-consuming process. Among the most significant advantages of OCR is that it allows you to replace hours of computer work with a 1-minute task.
Advantages of OCR for Your Business:
It would help if you now had a better grasp of the benefits of OCR. However, you may be curious to know how it really can benefit your business and why you should take it into account. The technology isn't widely known for no reason; it's seen being used in many sectors, including government and educational settings.
Save Your Fingers from Typing :
Typing, typing, and constantly typing? Is that all you seem to be capable of? When you have a retyping task on your list, OCR can be beneficial. You don't need to spend countless hours at your pc when OCR tech can do it for you. Save time and energy while gaining access to a fully searchable digital document at the end.
Text Searching Will Be Available For Documents:
Would you like to waste time looking for data? Kudos to the use of OCR; heavy files are no longer present. You will be able to scan all of the documents you require, and they will be text searchable as well. Next time you need to have a set of data instantly, enter a keyword into the 'searchable PDF.'
Digital Can Be More Secure:
You didn't have to think about storage devices because all your documents will be stored digitally. Online versions are straightforward to back up, and you don't have to worry about information disclosure. You have absolute control over where your information is saved and can access it when you need to. 
Edit Scanned Documents Easily:
It can be a pain to edit scanned documents. As a result, one of the best OCR benefits is that it simplifies this task. It'll transform them quickly and enable you to make the necessary improvements in the format of your preference.
But when we are talking about the benefits or advantages, there are some disadvantages also which we will be discussing here,
Disadvantages of OCR:
1. There will be more errors in a text from a source with a font size of fewer than 12 points.
2. Apart from paragraph marks and tab stops, most document formatting is lost during text scanning. B bold, italics, and underline are sometimes identified based on your software.
3. A completed text scan will create a single-column editable digital file. This data file always needs to be spellchecked, proofread, and reformatted to the required end layout. 
4. Simple text file scanning or spreadsheet printouts generally work, but the data must be reformatted to match the original.
Conclusion:
Leaving the disadvantages and looking at the advantages, it is clear that we should utilize this OCR technology to get our work done in no time.