In the modern age, leveraging technology is crucial for industries aiming to remain ahead of the curve. The construction sector is no exception. Whether you're a professional home builder or a DIY enthusiast, the right software can significantly enhance your building projects, providing efficiency, accuracy, and a streamlined process.
In this article, we'll be exploring the 10 best home builder software of 2023 to help you make an informed decision. Make sure to check out our top recommendation: home build solutions.
1. Buildertrend
Overview: A favorite among professionals, Buildertrend brings an all-in-one platform to manage pre-sale, project management, financials, and customer management.
Features:
Collaborative Workspaces: Allows multiple team members to collaborate in real-time.
Budget & Proposals: Create accurate budgets and proposals to ensure financial transparency.
Customer Portals: Clients can access project updates, making the process more interactive.
Why It Stands Out: Its integration capabilities mean you can plug in other tools you use, providing a seamless experience.
2. Procore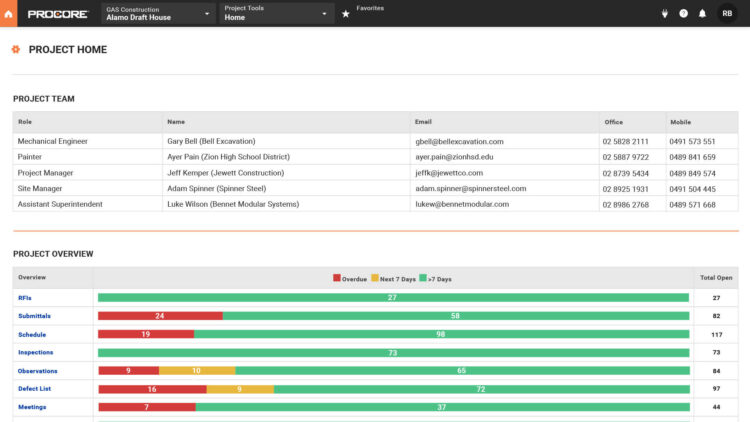 Overview: Known for its comprehensive features, Procore is perfect for those handling larger projects or multiple projects simultaneously.
Features:
Real-time Drawing Management: Update and share drawings instantly.
Time Tracking: Monitor hours spent on specific tasks for better management.
Reporting Tools: Detailed insights to ensure projects remain on track.
Why It Stands Out: Procore's robust mobile application ensures that you can manage your projects on-the-go, a must-have for busy builders.
3. CoConstruct
Overview: Focusing primarily on client-builder relationships, CoConstruct ensures streamlined communications and satisfied customers.
Features:
Selection & Specification: Easily log client choices and preferences.
Warranty & Punch List Management: Address post-construction issues efficiently.
Budget Forecasting: Stay on top of expenses with accurate financial forecasts.
Why It Stands Out: Its focus on customer satisfaction makes CoConstruct ideal for builders aiming for repeat business and good reviews.
4. Home Designer Professional
Overview: A product by Chief Architect, this software is perfect for those seeking detailed visual plans before breaking ground.
Features:
3D Modeling: Create intricate designs and visualize the end product.
Cost Estimation: Get an accurate estimate of the costs associated with your design.
Virtual Tours: Walk through your design virtually, spotting potential issues.
Why It Stands Out: The ability to visualize complex designs in 3D provides unparalleled clarity, minimizing construction hiccups.
5. UDA ConstructionSuite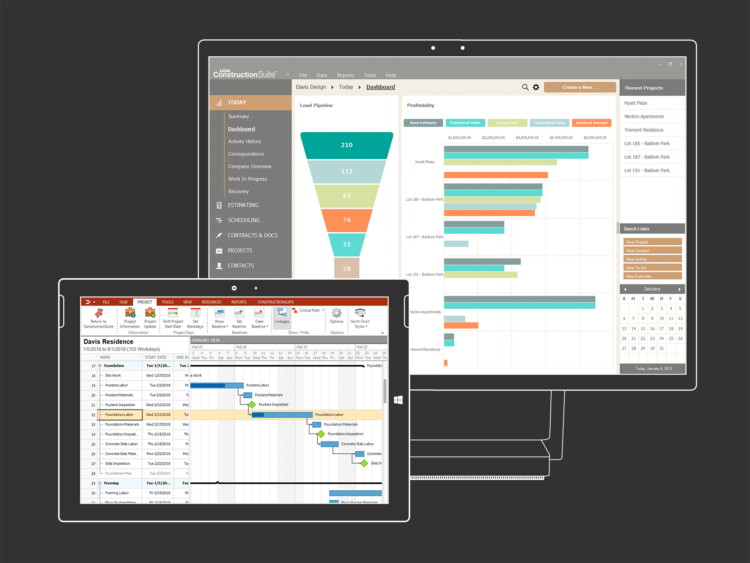 Overview: Offering a blend of project management and CRM tools, UDA ConstructionSuite is perfect for businesses looking to grow.
Features:
Document Management: Store all project-related documents in one place.
Scheduling: Coordinate team tasks efficiently.
Estimation Tools: Ensure project feasibility with accurate estimates.
Why It Stands Out: With CRM integration, UDA ConstructionSuite not only manages current projects but also helps in acquiring new ones.
6. PlanGrid
Overview: Designed for the modern builder, PlanGrid focuses on ease of use without compromising on features.
Features:
Sheet Comparison: Spot changes in project designs effortlessly.
Task Management: Assign and track tasks for team members.
Photo & Video Attachments: Add visual context to any project aspect.
Why It Stands Out: The intuitive user interface means even tech novices can navigate and utilize its features effortlessly.
7. Fieldwire
Overview: A solution tailored for on-site teams, Fieldwire ensures real-time communication and task management.
Features:
Plan Viewing: Access project designs from any device.
Task Prioritization: Highlight urgent tasks to ensure timely completion.
Reporting: Generate detailed project reports for stakeholders.
Why It Stands Out: Its emphasis on mobile functionality makes it perfect for teams that are constantly on the move.
8. SketchUp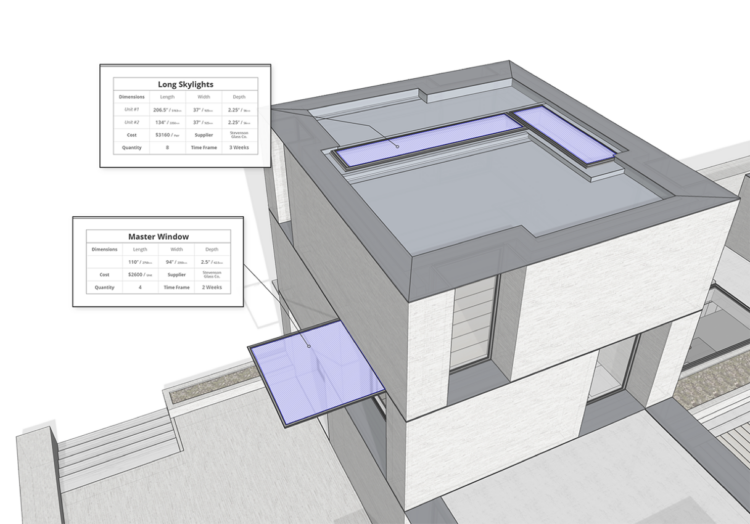 Overview: A classic in the design space, SketchUp remains a top choice for creating detailed architectural designs.
Features:
3D Modeling: Turn ideas into visual masterpieces.
Extension Warehouse: Expand functionality with numerous plugins.
Scene-based animations: Showcase your designs with animated walkthroughs.
Why It Stands Out: The sheer flexibility and expansive plugin ecosystem make SketchUp a versatile tool for designers.
9. Houzz Pro
Overview: Bridging the gap between builders and homeowners, Houzz Pro provides tools for both design and business management.
Features:
Lead Management: Track potential clients and their requirements.
Invoicing & Proposals: Handle financial aspects with ease.
3D Floor Plans: Design and showcase your project vision.
Why It Stands Out: The combination of business and design tools makes Houzz Pro a one-stop shop for builders.
10. EagleView
Overview: Bringing AI into construction, EagleView offers detailed aerial imagery for accurate site analysis.
Features:
Pictometry Imagery: High-resolution aerial photos for site assessment.
Measurement Reports: Get detailed measurements without manual effort.
3D Modeling: Convert aerial views into detailed 3D models.
Why It Stands Out: The use of AI and advanced imagery tools offers builders an edge in site analysis and planning.
Adapting to the Digital Age
Incorporating these digital tools into your daily operations can be daunting, especially if you've long relied on traditional methods. However, the benefits they bring, in terms of time saved, errors reduced, and overall process efficiency, cannot be understated. Here's how you can make the transition smoother:
Your Needs
Before diving headfirst into a particular software, it's crucial to understand what you expect from it. Are you looking primarily for design tools, project management capabilities, or perhaps client communication features? Each software has its strengths, and pinpointing your needs can guide you to the most appropriate choice.
Training and Support
Most of these platforms come with comprehensive support and training options. Whether through tutorials, webinars, or customer service, make sure you utilize these resources. Proper training ensures that you can leverage all the features the software has to offer.
Integration with Existing Tools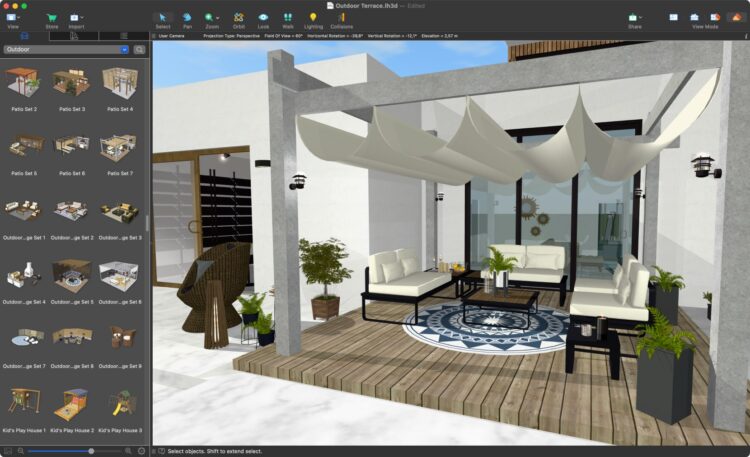 If you're already using some digital tools, look for software that can integrate seamlessly with them. Many platforms offer integration capabilities, allowing you to bring together different tools under one umbrella. This not only streamlines processes but also reduces the learning curve as teams have fewer platforms to juggle.
Feedback and Iteration
Once you've chosen and implemented a software solution, gather feedback from your team. Are there features they find particularly useful or some they think are missing? Software isn't a one-size-fits-all solution, and what works best for one team might not for another. Continuous feedback and iteration ensure that the tools evolve with your needs.
Final Words
The right home builder software can be a game-changer. It not only simplifies complex tasks but also ensures accuracy, efficiency, and enhanced client satisfaction. With the options listed above, builders in 2023 have an array of powerful tools at their disposal.
Whether you prioritize design, client management, or on-site task tracking, there's a software solution out there tailored to meet your specific needs. As the construction landscape continues to evolve, these digital platforms will no doubt play an integral role in shaping the future of the industry