If you're considering investing in gold coins, you've come to the right place. While many options exist, narrowing it down to the top five can be daunting. But don't worry – we're here to help.
This blog post will provide some of the best advice on which gold coins to invest in and why.
Whether you prefer 1oz coins or a fractional gold coin, this post will have something for everyone, so keep reading to find out more!
1 – Gold American Eagle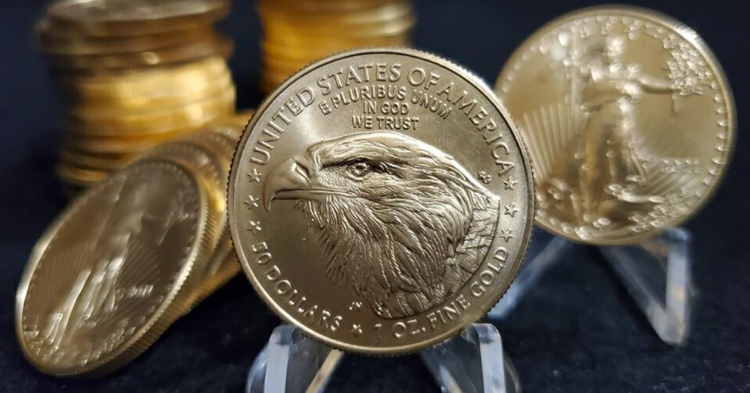 It is one of the top gold coins you should invest in due to its long history and strong track record. The coin was first released by the U.S. Mint in 1986, making it one of the oldest and most trusted gold coins. It is also backed by the full faith and credit of the United States government, which adds an extra layer of security for investors.
It comes in four weights:
one ounce
half an ounce
quarter ounce
tenth ounce
This makes it easy for investors to purchase a coin at multiple price points depending on their budget and investment goals. Additionally, these coins are 22-karat gold, meaning they contain 91.67% pure gold content, with the remaining 8.33% made up of other metals, such as silver and copper, for added durability and strength.
A Tangible Asset
Investing in Gold American Eagles can be a great way to diversify your portfolio while hedging against inflation or market volatility. As a tangible asset that has held its value over time, these coins can help protect your wealth from economic downturns or currency fluctuations while providing potential growth opportunities if prices rise.
Overall, it is an excellent choice for those looking to add a reliable gold coin to their investment portfolio. With its long history and strong track record, this coin provides investors with security and potential growth opportunities.
2 – Gold American Buffalo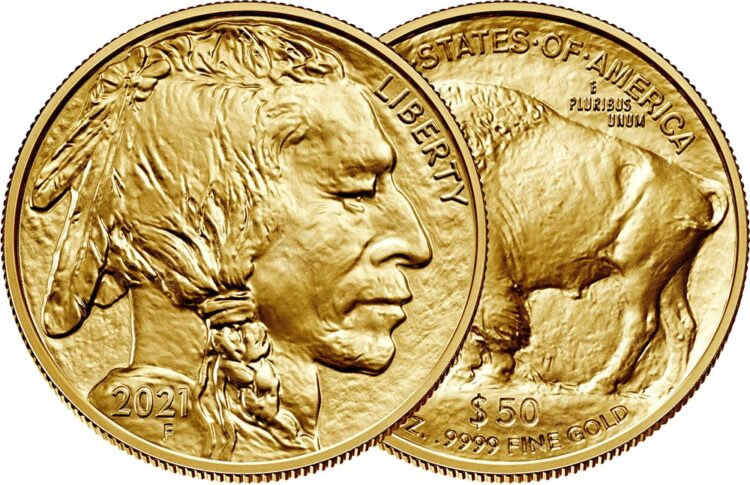 It is one of the top gold coins to invest in due to its high quality and value. The coin is made from 24-karat gold, making it one of the purest gold coins. This makes it an attractive investment for those looking to diversify their portfolio with a reliable asset. Additionally, it is produced by the United States Mint, which adds to its credibility and collectability.
Unique Design
It is also highly sought after due to its unique design. On one side of the coin is a profile image of a Native American chieftain, while on the other is an iconic buffalo. This design makes it an excellent choice for both collectors and investors alike.
Cost-Effective Investment
Investing in Gold American Buffalos can also be very cost-effective. The coins are typically sold at spot price or slightly above, meaning they can be bought reasonably compared to other gold coins on the market. Furthermore, these coins are eligible for precious metals IRAs, allowing investors to enjoy tax benefits when investing in them.
It is an excellent choice for those looking to invest in gold coins due to its high quality and value, unique design, and cost-effectiveness. Investing in these coins can help diversify your portfolio and provide a reliable asset that will retain its value over time.Therefore, if you're seeking a tangible investment with a strong historical track record, don't hesitate to buy gold coins, as they can greatly enhance the value and diversification of your portfolio.
3 – British Sovereign Gold Coin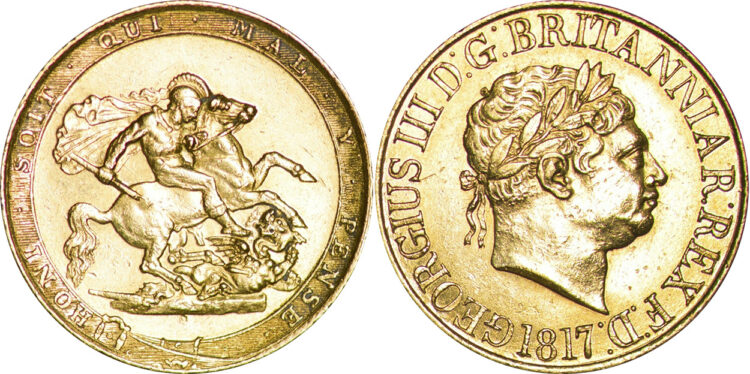 It has a long history, having been struck in 1817, and is considered one of the finest gold coins in the world. The coin contains 0.2354 troy oz of pure gold and has a one-pound sterling nominal value (£1). It is exempt from VAT and Capital Gains Tax, making it an attractive investment option for diversifying its portfolio.
High Level Of Liquidity
It also has a high level of liquidity, meaning it can be easily bought and sold with minimal effort. This makes it ideal for those who want to invest in gold but need more time or resources to manage their portfolio. Additionally, its status as legal UK tender gives it added security, as it is backed by the government and therefore carries a certain level of trustworthiness.
Competitively Priced
The British Sovereign Gold Coin is widely available online and offline from many reputable dealers. This means that investors can easily find a dealer that offers competitive prices on these coins and can purchase them confidently, knowing they are getting quality products at fair prices.
4 – Gold British Britannia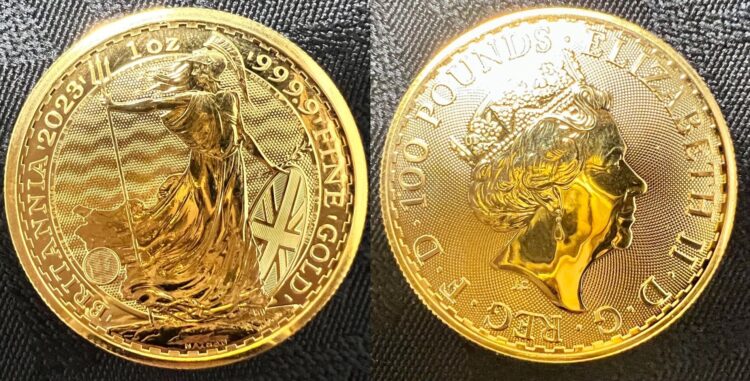 Investing in a Gold British Britannia is an excellent choice if you're looking to diversify your portfolio. Every coin contains one troy ounce of pure 24-karat gold with a face value of GBP100. The Royal Mint backs every Gold British Britannia, so investors know their money is safe and secure.
It's even recognized globally, so finding a buyer won't be a problem when it's time to sell. Its beauty makes it a collector's item and an attractive statement piece for anyone looking to amass a unique selection of gold coins. Overall, the Gold British Britannia combines aesthetics and function perfectly, making it one of the top investment choices today.
5 – Gold Austrian Philharmonic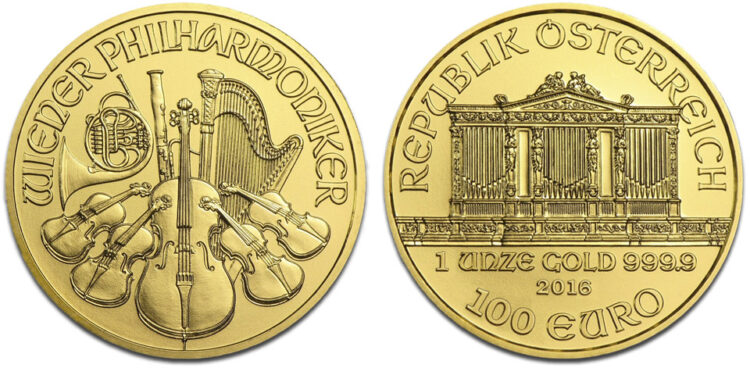 Finally, this one is produced by the Austrian Mint and features a design based on the world-famous Vienna Philharmonic orchestra. This gold coin is recognized worldwide and contains one troy ounce of 24-karat gold with a face value of EUR 100. It is a great investment option for those who want to add a unique and beautiful gold coin to their portfolio.
Five Gold Coin Investments You Should Consider
Investing in gold coins is a safe and intelligent way to diversify your investment portfolio. These top 5 gold coins are recognized worldwide and provide a great investment option for those who want to protect their wealth against market volatility.
Whether you prefer pure gold coins or with a long and rich history, these options provide great value and stability for your investment portfolio. So research the best option for you and invest in these top gold coins for a secure financial future.