How Indica Strains of Marijuana Can Help with Anxiety and Stress.When it comes to managing anxiety, many people look to medicinal marijuana as a potential remedy. As a result, indica marijuana strains are prevalent for those seeking to soothe anxiety. These strains provide a calming, sedative effect, perfect for those struggling with stress.
This blog post will discuss the indicia strains most effective for alleviating anxiety. Plus, we offer tips on how to get the most out of them.
Best Strains for Anxiety
Each indica strain has its own unique set of effects. So, finding the one that works best for you is important.
Here are some of the most popular indica strains for anxiety:
Granddaddy Purple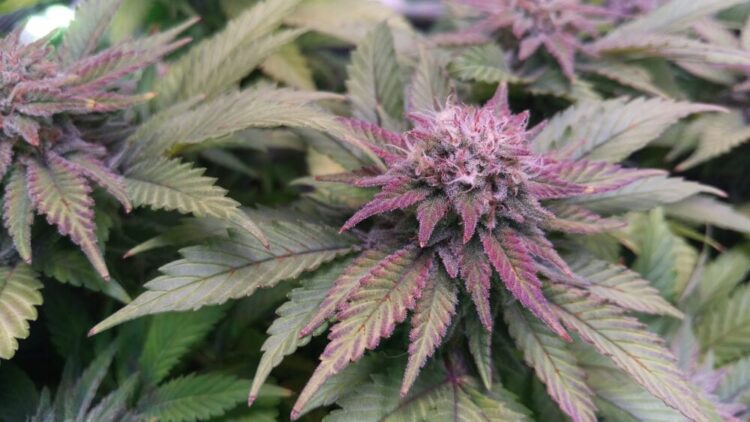 Granddaddy Purple is a great indica strain known for its calming effects. It helps to reduce stress and anxiety. Plus, it provides relief from physical pain. As a result, it is one of the more popular indica strains for anxiety sufferers.
Northern Lights
Northern Lights is a classic indica strain with a strong sedative effect. It is also popular due to its calming effects. This strain is excellent at helping to relieve anxiety and depression. In addition, many people find that it helps to relax their body and mind. So, the result is them having a better sense of well-being.
Blue Dream
Blue Dream is a hybrid strain high in CBD and low in THC. Like other strains, it can calm and relax you. People often use it to sleep better and wake up feeling refreshed.
White Widow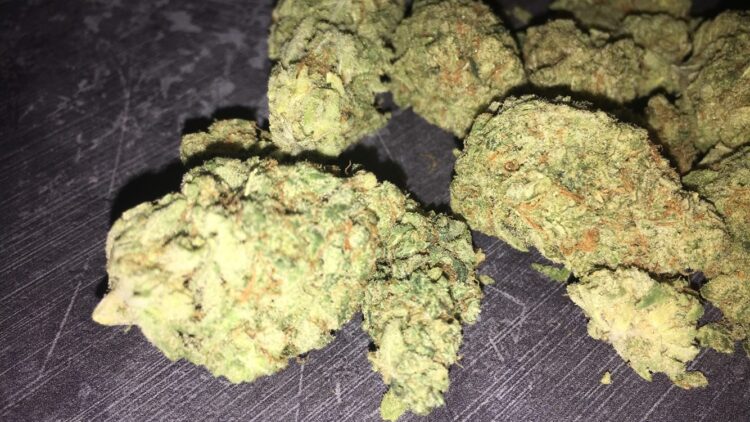 For a hybrid strain high in CBD and low in THC, give White Widow a try. It reduces stress due to its relaxing effects. People use White Widow to relax and ward off feelings of discomfort.
Purple Kush
Purple Kush is a classic indica strain with a strong sedative effect. It can induce a deep, calming relaxation that helps reduce anxiety and stress. Many people experience feelings of euphoria and relaxation after using this strain.
Acdc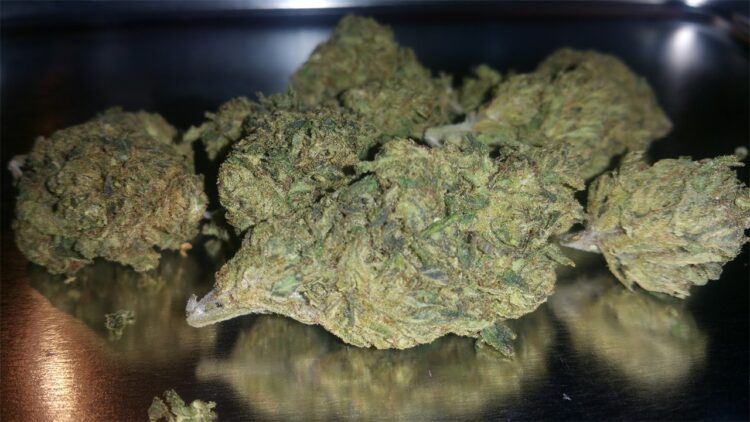 The ACDC strain of indica marijuana is ideal for those seeking anxiety relief. This indica-dominant hybrid strain helps to reduce tension and stress. It has a pleasant aroma and flavor profile of earthy, sweet notes. What makes ACDC so attractive to those seeking relief from anxiety is its high CBD content. This means it can provide relief without the psychoactive effects of THC. The impact of ACDC comes on quickly, lasting for several hours, and is best enjoyed in a vaporizer or pipe.
Critical Cure
As an indica-dominant hybrid strain, Critical Cure provides relief from anxiety. It can also aid in decreasing depression. This strain results from a cross between Critical Mass and White Widow. It's known for its high levels of CBD and strong sedative effects. The aroma and taste of Critical Cure is sweet and earthy, with notes of pine and fruit.
Purple Urkle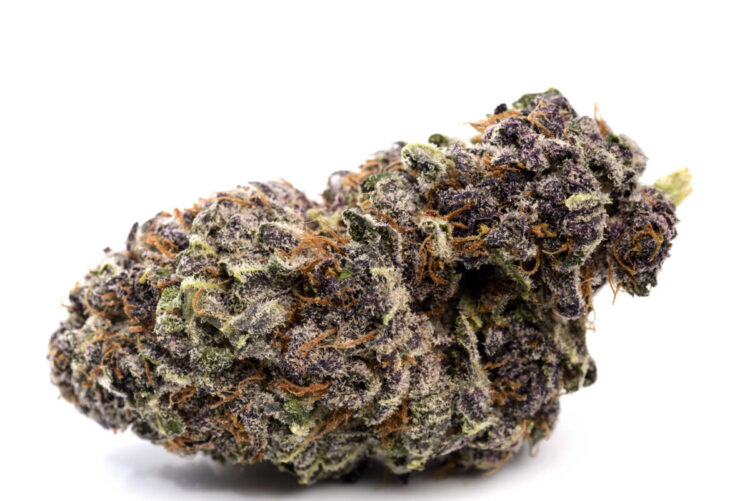 Purple Urkle is a popular indica-dominant marijuana strain that helps with anxiety. It has a sweet, grape-like aroma with hints of berry and citrus. It's important to note that it has a high THC content, ranging from 15-20%. The effects of Purple Urkle are long-lasting, so it's easy to go about your day stress-free. Its effects provide users with a sense of deep relaxation and euphoria. Additionally, people use it for pain relief and effective sleep aid.
Chocolate Chunk
If you suffer from anxiety, Chocolate Chunk is an indica-dominant hybrid strain that can help. You'll likely love its sweet and chocolatey flavor, as well as its strong indica effects. The buds of Chocolate Chunk are light green and covered in a heavy layer of crystal trichomes. The THC content of this strain ranges from 15-25%. So if you suffer from a lot of anxiety, this is an excellent strain to try.
The effects of Chocolate Chunk include a relaxed body, an uplifted mood, and a feeling of euphoria. Chocolate Chunk is also a potent appetite stimulant. So, it's an excellent choice for those who need a little help getting their appetite back. If you suffer from anxiety, give Chocolate Chunk a try and see if it can help you relax and ease your worries.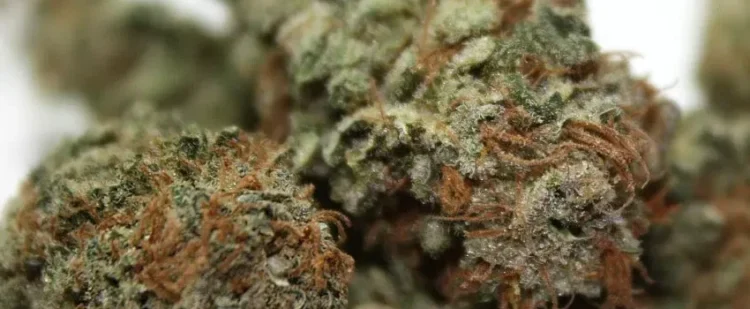 Whether you are looking for relief from stress, anxiety, or physical pain, there is an effective indica strain for you. Each strain has its unique effects. So it's essential to find the one that works best for you. Granddaddy Purple, Northern Lights, Blue Dream, White Widow, or Purple Kush are just a few strains that can help. Continue to look for more until you find an effective strain for you.
Get Your Medical Marijuana Card
Obtaining a medical card is the best way to ensure access to various strains. The cost of a medical card varies from state to state. But it is often nominal and well worth the investment for those seeking relief from anxiety. With a medical card, you can rest assured the strains you buy are safe, tested, and high quality. Medical card holders also benefit from medical advice from cannabis specialists. At a dispensary, they can help you find the best indica strain for your anxiety. In addition, as a medical card holder, you have access to various indica marijuana strains. These potent strains can help reduce stress.
With the right indica marijuana strain, individuals can find relief from their anxiety. Better yet, you can find the relief you need minus the need for pharmaceuticals. Unfortunately, in many cases, drugs have adverse side effects.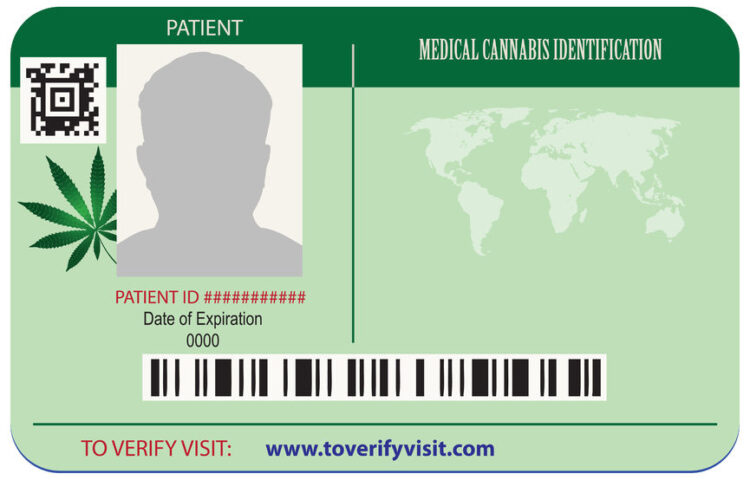 The safety and efficacy of indica marijuana strains cannot be overstated. And the availability of these strains is much greater for those with a medical card. As such, obtaining a medical card is the first step in the journey toward finding relief from anxiety.
Conclusion
Indica marijuana strains for anxiety can be a great way to find relief from daily stressors. These strains have a calming, sedative effect that can reduce anxiousness. While there is no one-size-fits-all solution, various strains relieve anxiety symptoms. You, too, may find relief by trying different indica strains. So, use indica marijuana strains as a helpful tool to manage your anxiety.