The personal training market keeps expanding exponentially. It has evolved in many ways over the years. Trainers must constantly keep up with the direction of their field to avoid falling out. Tech innovations, fitness certifications, and various fitness strategies will accompany professional sustainability for trainers.
The Trends Shaping the Future of the Personal Fitness Training Industry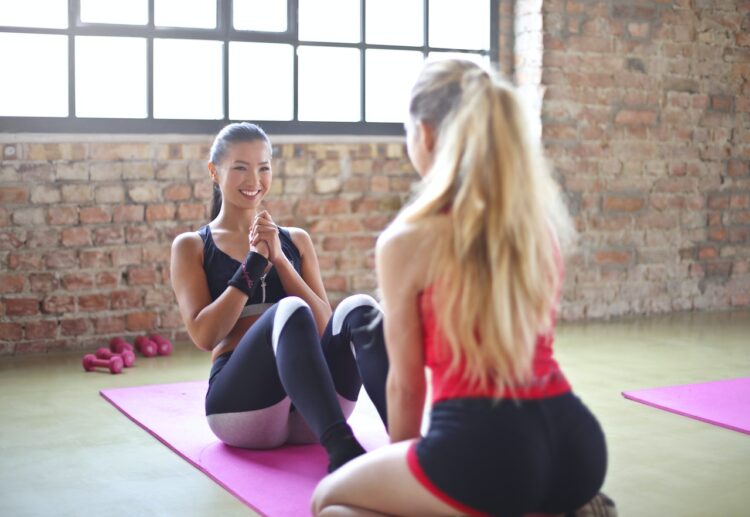 The continuous changes in the fitness sector present fresh opportunities and challenges. Old personal training techniques can look obsolete and out of date due to community boot camps, health and wellness data transmissions, and the growing number of coaches.
Before, if you wanted to get fit, you'd have to get a gym membership to access weights, and bench presses, use a treadmill, and do other workout activities. Alternatively, you may focus on your cardio and start doing exercises like skipping, jogging, and cycling. Today, you can just hire a personal trainer to get direction and help you achieve your goals.
Some Of The Trends You'll Have To Keep Up With For Better Personal Training
1. Hybrid Training Models
Collective sessions differ from private training. Keep this distinction in mind. In a training environment, hybrid training strategies accommodate private and commercial training. This works best for many individuals.
Building personal relationships has enormous value, but it is difficult to achieve in big groups. As a trainer, maintaining personal connections is crucial for client retention. Before taking action, trainers must remain aware of socioeconomic, career, and demographic aspirations.
2. Hybrid training models provide more stability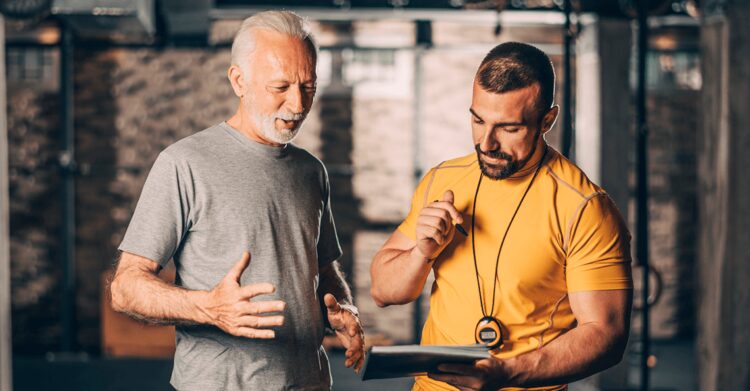 Although a small group provides greater financial potential, it has a lower customer retention rate than private sessions. Using both approaches to engaging your clientele can be very beneficial. Holding private sessions and group sessions a few times weekly or monthly can inspire your clients to keep updated resolutions.
Moderate training sessions are growing more popular. They have fair pricing and foster a feeling of belonging and being valued by many individuals. It is a choice for individuals who want to remain responsible for their training time and budget. Since sessions typically get charged based on time, it increases earnings for trainers. The small group inclusiveness also provides tested business benefits. You can schedule small group meetings each week and have clients register online.
Your trainees enjoy a social environment when exercising, and you get paid more for your time.
Also, risk analysis and technical preparation are now more important than ever. Trainers must act in the client's best interests, not only by creating and implementing training plans.
This entails frequently setting aside the program and talking to them on a more personalized scale.
However, not everyone can fit into a functional group training cycle, therefore, preparatory planning is crucial. Fitness is the name of the game and trainers must constantly focus on client safety precautions.
Using fitness and personal training templates in Google Spreadsheets or Excel can save you a lot of planning time. However, they have their limits. Underlying work like exercise planning consumes more time outside the personal instructors' client sessions. Therefore, you can increase flexibility by adding a personal training application. It can also increase productivity and retention.
Those who take their roles as trainers casually may be fine with making up their customers' plans as they go, whereas individuals who take their jobs seriously frequently put a lot of time and effort into doing so.
You can create training templates to help you guarantee your exercise routines, and save time and stress. There are plenty of virtual personal training plans. These will help you save time without risking quality.
Make use of free training templates.
Just Exercising Is Not Enough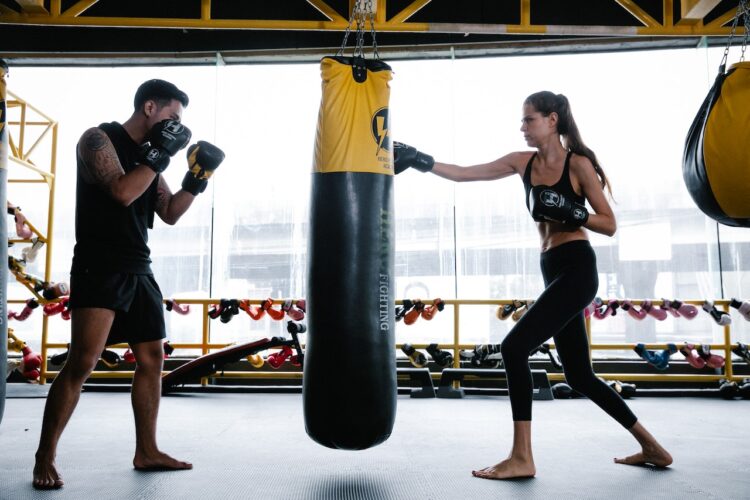 Yes, working out is essential to developing your body. However, remember that your clients spend most of their time eating. This can hinder the achievement of fitness goals. The best thing you can do as a personal trainer helps your customers change their eating habits. This ability is what distinguishes trainers from life-transformers. As a result, you must stop thinking of yourself as a personal trainer if you want to become a transformer.
How To Survive as a Personal Trainer:
You should regularly engage with your clients and the fitness community. Three tendencies are detrimental to personal training:
Time: clients expect to complete more within a short period. There is a multitude of fitness knowledge available, yet individuals need to be made aware of the ideal methods of training. The requirement for interpersonal connection and inspiration.
Instead of concentrating on getting more people to sign up for personal training, trainers should investigate and execute the type of training their members to desire. A successful personal training strategy is client-centered and looks at a variety of options or plans that put the customer in charge of their own fitness requirements.
How Can I Best Prepare For The Future Of Personal Training?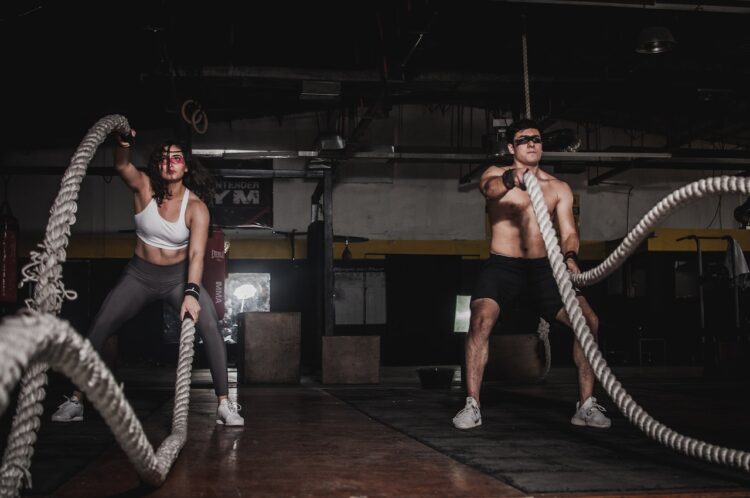 You should stay ready for any unexpected happenings that can disrupt your career path if you are unprepared. This will help you realize the potential of your personal fitness training.
You need to build your credentials in a certain way to succeed in the field of personal training. Trainers are enrolling in fitness and nutritional education courses to expand their portfolio of credentials and to maximize revenue as fitness experts. Combining several complimentary fitness classes is always a good idea if you want to reach a larger target population.
If you want to train further as a trainer, there are multiple courses you can take to advance your knowledge of instructing classes or providing special training. You can diversify by getting certified to train people who are disadvantaged in the fitness industry if you're searching for lower-competition niches.
You should also reserve time for personal training research. This is another way to maintain higher confidence in the future of your personal training career and stay updated with current developments in your field. This will help you remain rooted, especially for individuals who are new to the field. Academic papers and, more significantly, statistical summaries are examples of research.
It is also useful if you want to train a certain demographic but are unclear about the market availability.
Researching long-term opportunities is going to be the ideal approach to offer you a solid start in the sector rather than entering blindly. If you're seeking to specialize in gestational education of any kind, you must be going into the immediate and long term.
Any work should start with research.
How to Build Personal Training Templates For Your Workouts
It might appear challenging to put together a set of exercise templates for your fitness training business, but you are assured that it's all worth your while. Keep reading to learn the best strategy you can use to put your templates together and simplify your process of planning.
1. Outline A Database of Exercises
Given all of your credentials, fitness education, and practice experience, you've undoubtedly learned a lot about the numerous exercises that you can do to achieve different fitness objectives. You can structure sessions and combine exercises from your database to draw unique templates from and develop a list of all the exercises you are familiar with. Arranging them according to the muscle or fitness focus.
Don't have the time to build a database from scratch? You can download templates with multitudes of exercises for various muscle groups. You can even customize and distribute them to customers.
2. Build Templates Based On Your Target Market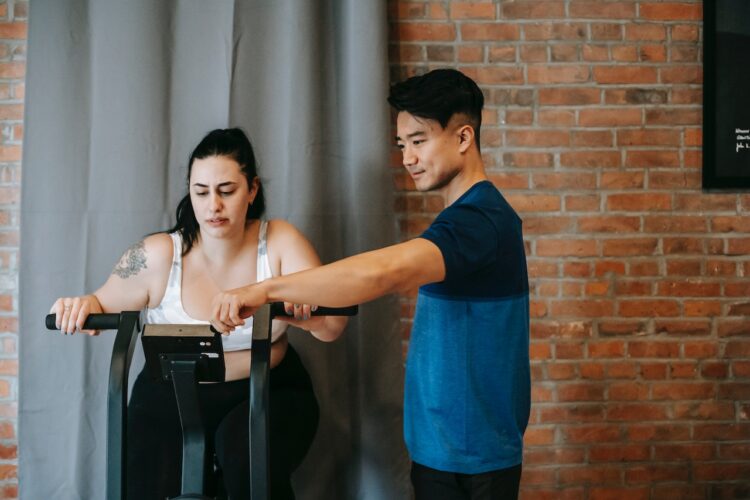 Your intended audience should be your first consideration when producing fitness training templates. Take into account your area of expertise, the characteristics of your target market, consumer objectives, and the equipment people can now access.
Tabulate the top fitness plans you help people conquer, such as weight reduction, toning, bodybuilding, and weightlifting. Then, work your way down and make a template for each category. The aim of your training program should come first, followed by individual goals attached to each session within the plan. Then you can outline the exercises that will work best for each session and get people closer to their objectives.
3. Simplicity
The main goal of a template is to make your work easier and help you design comprehensive training routines; they are not meant to be sophisticated. It is advisable to keep your own coaching templates simple so that you can easily adapt them to the demands of different clients.
Outline the specific steps you must take to adapt your training templates to the needs of individual clients once you're done. Before sharing your plans with clients, you should countercheck your list and make sure you don't forget anything.
Your checklist should include or consider the following elements as you create your templates:
Exercise Regularity
Sets, Reps, and Weight increments throughout the training program.
Intervals for Rest
Equipment to be used
Be Keen On Getting Background Details
You should highlight the credentials, experience, objectives, and expertise of the client and other interested parties. It allows you to understand and get a sense of the person you are dealing with. Just like a trainer profile helps clients understand who they are employing as their fitness or nutrition coach.
It helps you better understand a person's capabilities and shortfalls.
Your skills and the areas where you need additional experience will become clearer to you. It will also help you determine whether you need to outsource certain operational tools and help you focus your time on other tasks.