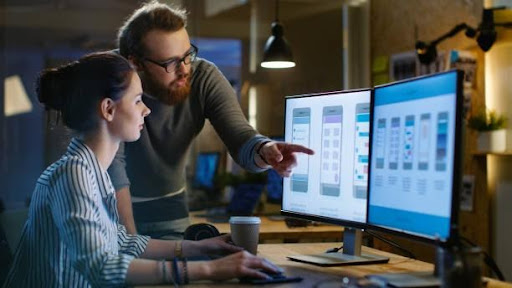 Almost every company will be dependent on offshore services in the future and building a strong business relationship with firms offering these services in various locations will be an advantage to your organization. 
India is one of those countries where the number of technology/service outsourcing companies is increasing every year, and some have been in the news for being the best in the world in BPO and KPO services.
Soon, every organization will partner with an offshore software development company to outsource their services and access top talents at an affordable price. 
It is better to outsource their services for several reasons, but it comes with some cons. This article will list the pros and cons of outsourcing your organization's services.
The pros of hiring an offshore software development company are:
Cost-effective service
When you are developing software, cost reduction is one of the priorities, and outsourcing the whole project or parts of it is the best way to keep the project cost within the budget. If you find an offshore company that better handles the software development services and does the task quickly, your project could be completed before the deadline and within your budget.
The recent pandemic has also affected the market (in a good way), and more companies depend on technology and online services for their customers. This has led to increased demand for more sophisticated cell phone applications, websites, and payment gateways. This has also increased the demand for services from offshore companies.
On-demand access to expert workforce and knowledge
The Tech World is going berserk right now, and there is always a new invention every month. IT experts are one of the few who keep track of the latest technology trends and changes in the tech industry. 
New arrivals in this industry, such as data science, AI, Big data, DevOps, etc., are something that only experts understand. Hiring these experts may cost a lot if they are from your own country, and it may affect your project's budget. Here is where the importance of offshore companies is relevant. 
An offshore software development company will have enough talent to complete your project or assist in developing the software, which costs millions if done domestically. It will help your in-house staff by reducing the load on their side and even assisting them in the development and making software patches after the completion.
Time-saving
It is one of the most critical aspects of software projects. Time is money, and time is what keeps you ahead of the competition. Anyone can make software with new technology and launch in the tech market, but the timing, quality of the service/product, and correct branding are critical to a successful launch.
The offshore companies are famous for completing projects within the time limit and even providing assistance after completion. If you have a good partnership with these companies, you will be able to run the business smoothly and get ahead of the competition with timely launches of services, security updates, and software patches,
Experience at every level of service
These offshore companies with years of experience will partner with at least a few hundred organizations. This experience is far greater than the in-house IT professionals. There is no better option than these companies for quality software service and development.
Cons of hiring an offshore software development company:
Communication issues
There is no way for the software development process to be easier when there is a language barrier or cultural issues between your organization and the offshore company. 
Many countries such as Taiwan and India have a history of greater service to the clients than other Asian countries because of the better language skills of the professionals. But countries that have a workforce with less proficiency in English or other international languages will lack the communication skills.
Different mindset
The cultural difference comes with many unpleasant situations. Both parties' IT departments will have difficulty understanding each other, and even though both speak the same language, it will be tough for them to be on the same page.
Even though these differences make it a little challenging to understand each other, the communication barriers have changed a lot over the years. It'll be wrong to say that all these companies are not up to the mark in the communication department. The service will improve in the coming years, and the language barriers will be less of a problem.