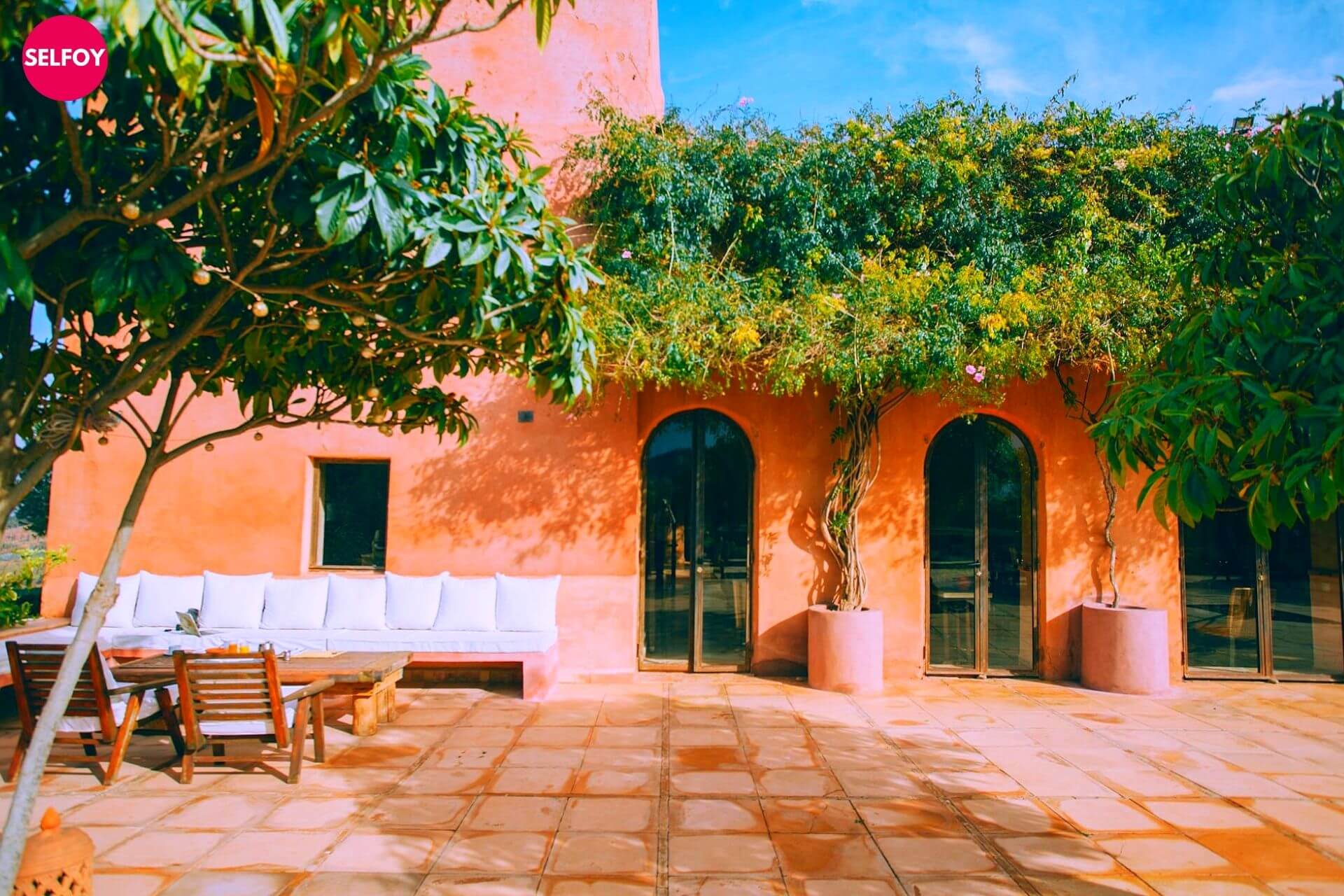 One of the most attractive portions of a house is the open deck in front where you can laze in the winter sunlight with a book or relax in the pleasant spring evenings or catch up with friends with a drink or two at night. This warm and welcoming space can really add a character to any house that connects the outdoor areas with indoor spaces. We can demonstrate the ways in which property owners can update a balcony, terrace or patio with fake grass to make it more inviting and add that touch of green, which makes a place come alive.
Revitalizing your outdoor living space by remodelling the deck or outdoor space is a great idea not just for your own quality of life but even if you plan to add value to your home. Also, old and rickety deck spaces can be risky for your loved ones, so keeping it up-to-date and in the right shape is paramount. 
Traditionally, wooden and stone decks have been quite the rage, but other materials are also used for outdoor spaces. Tiles can offer a lot of functionalities that natural materials don't and are being preferred for outdoor areas. 
Factors To Consider Before Choosing A Tile
Not all tile variants may be suitable for outdoor flooring in India. Here are some of the factors to consider before choosing a tile for your deck:
Weather: Outdoor tiles, including deck tiles, are exposed to harsh sunlight and other weather conditions such as heavy rainfall, snowfall or thunderstorms. You should choose all-weather tiles that can withstand any climatic condition and are not porous. If your patio or deck has high sunlight exposure, choose tiles that do not get discoloured easily. Orientbell Tiles' porcelain and vitrified tiles absorb less water and are ideal for outdoor areas. Choose from the Inspire series that come in wooden, stone and other designs. Bright coloured tiles are suitable for shaded areas. For example, terracotta tiles can suit them well. 
Durability: It makes sense to choose outdoor tiles that are tough and can withstand wear and tear and high foot traffic. Even outdoor areas of the house like the deck and patio get higher traffic than indoor areas and are more prone to scratches and damage. Vitrified and porcelain materials are highly durable and last really long.  
Texture: You wouldn't want your family members to meet with an accident in their very own deck area or patio. These areas are exposed to rainfall and other wet conditions, which is why installing slip-resistant tiles is a must. Slip-resistance will create a safe space for your children and pets as they run around playfully. 
Finish: Wood finish tiles provide a stable surface and can withstand all climatic conditions. Orientbell Tiles' Inspire planks would be a good fit. Wood decking tiles are also an option. Carpet tiles can be installed on concrete and they ensure there is no slippage. The texture of interlocking plastic tiles is also conducive for this area and can change the look of concrete slabs. Rubber finish tiles are ideal if you are looking to cover play areas. They can also be used near swimming pools.
Types Of Tiles To Use For Outdoor Areas
Tiles can give shape to your outdoor flooring ideas, whether it is for your deck, porch, patio or garden area. They can make all the difference to how the outdoor areas of your space looks whether you own a home or a restaurant or bar, and want to decorate a deck area or pathway. Here are the types of tiles to use outdoors:
Stone Tiles: When it comes to outdoor tiles for the garden area, stone tiles are considered quite suitable because of their ability to blend into the natural surroundings. They are resistant to all kinds of climatic conditions. Stone tiles are made of natural options like granite, marble, slate and travertine. They are less water absorbent when sealed properly as compared to natural stones and are very easy to maintain. 
Wooden Tiles: Wood deck tiles are a traditional favourite. Their rich texture goes well with outdoor areas. They are slip-resistant, provide a modern get-up and are highly durable. Moreover, unlike natural wood, maintenance of wood tiles is not a hassle at all. They will not get affected by moisture or rainfall and prove to be a hardy option. 
Porcelain Tiles: The biggest advantage of porcelain tiles is that they are highly durable and non-porous and that makes them perfect for outdoor areas. There is a huge variety of colours, textures and designs available in the porcelain category at Orientbell Tiles. 
Hardwood Tiles: They can add a plush and luxurious look to your outdoor spaces at a fraction of the cost that natural hardwood installation will require. They are easy to maintain, non-porous and highly durable options. They are among the best tiles for outdoor use. 
Deck Tiles: When it comes to deck tiles, you won't have to worry about installation. Deck tiles can be used for swimming pool decks, balconies, outdoor restaurant areas, patios, porches and parking areas.
You will find the best outdoor tiles at Orientbell. Their HD-P Elevation tile range can be used as deck floor tiles, apart from Inspire planks and other ranges. So go ahead and deck up your deck space.
Author Bio:
Isha Tandon works as a Digital Content Strategist for Orientbell Limited, a leading tile manufacturer in India. Isha's knack for understanding audiences helps her create value-driven content for her readers that not only educates and informs but is engaging and interesting to read as well. She creates lifestyle pieces that focus on interior design products, trends, and processes. She loves to travel to historic places with rich architecture.