Have you ever marveled at the architecture of a building or the components inside of a car and wondered just how it was made? Today, many industrial products are made using sheet metal – a process called sheet metal fabrication. In this blog, we'll explore the processes behind this modern art form and look at what these products can be used for. So, buckle up for an industrial journey like none other!
It is a process of converting raw materials into finished parts using various tools, technologies and processes. It is used to create components and assemblies from sheet metals such as steel, aluminum or titanium. The process involves cutting, bending and assembling the material into products. It is often used to produce complex items with tight tolerances and intricate details that can't be created through other manufacturing methods.
One of the primary advantages of sheet metal fabrication is its cost-effectiveness; it also offers speed, accuracy and repeatability across projects. Sheet metal fabrication can be done by hand or machine (CNC Machine), depending on your project requirements and budget. By CNC machining, components can be created quickly with precision in geometry & cavity details which makes it possible to produce extremely intricate products. Due to its versatility, these services are used in a variety of industries from aerospace to automotive.
Advantages of Sheet Metal Fabrication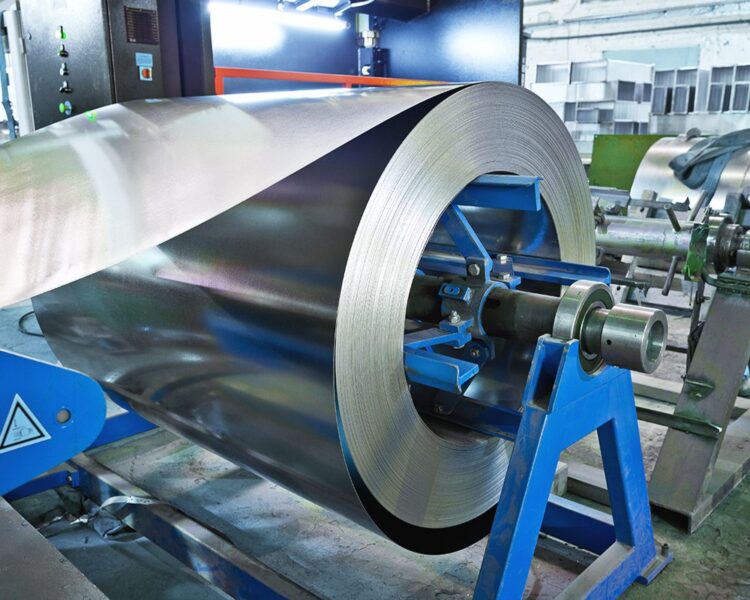 Sheet metal fabrication is a highly versatile form of manufacturing that is used to create a wide range of parts and components. This process involves the use of specialized shaping and cutting tools to shape the metal into desired form or patterns. It offers many advantages over other methods of manufacturing, including decreased lead times, cost savings due to efficiency and flexibility in design.
One advantage that it offers is accuracy. Because it involves the use of machinery which can be operated with precision and accuracy, product quality is able to meet exact specifications. Additionally, the process allows for a great deal of customization whereby finished products can be tailored according to individual needs and requirements. This type of flexibility makes it possible to create complex designs in just one single process which saves time and money when compared with traditional plastic injection molding processes.
Another advantage is its repeatability – components produced through sheet metal fabrication are highly consistent in terms of quality, eliminating any issues with over- or undersizing due to misalignment or incorrect calibration during machining operations. This type of consistency also makes it easier for industries that are dealing with large volumes as they don't have to worry about discrepancies between batches or products created using different materials or production techniques.
Finally, it also offers a number of environmental benefits as no chemical processes need to be used in order to shape the materials – thereby eliminating hazardous waste from entering the environment directly from production facilities – making them attractive for businesses looking for sustainability solutions for their supply chains.
Common Sheet Metal Materials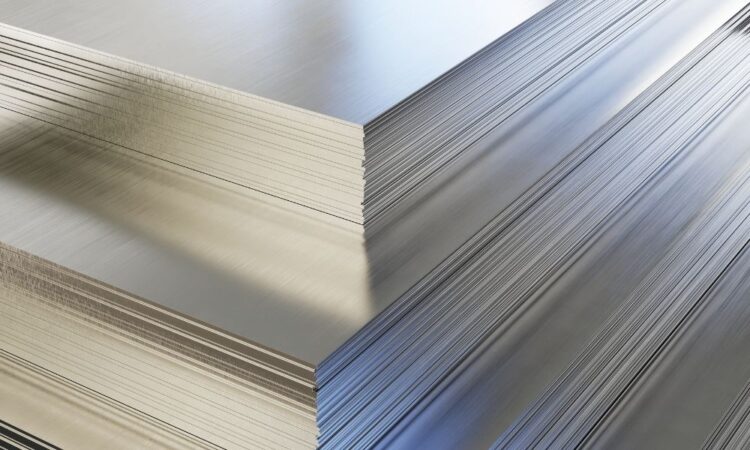 It comes in a variety of gauges, grades, and materials to precisely meet the demands of each particular application. This article will discuss some of the most common sheet metal materials used in fabricating products.
General-purpose steel is an economical and versatile material useful for medium stress applications such as structural components and housings. CRS (cold rolled steel) is an economical choice with high chemical purity, good workability and formability, consistent mechanical properties, often with a dulled finish from cold rolling operations. Galvanized steel adds durability by providing protection from rusting which extends its service life significantly. G90 galvanized steel has a zinc coating that provides years more life when compared to untreated products made with regular mild steel.
Stainless steel material provides superior corrosion resistance and excellent ductility strength due to its chromium content or Chromium-Nickel alloys which make it an outstanding choice for food processing equipment and chemical production environments where strong acids often occur due to its ability to resist corrosion even after welding or forming operations are completed. Stainless steels come in many finishes from brushed stainless to polished sateen luster effects when finished properly.
Aluminum is the cost-effective alternative for lightweight corrosion resistance capabilities when compared to both slightly heavier stainless steels and CRS products due to its superior strength-to-weight ratio, making aluminum one of the top choices for parts that require both formabilities along with high strength characteristics for lighter objects such as luggage racks or medical equipment frames.
Plus, it has good conductivity making it a great choice for power transmission components or industrial machinery equipment chassis because it can handle large currents while dissipating heat better than other metals used today without warping or corroding during use over time periods usually reserved only for aluminum components manufactured using sheet metal processes.
Applications of Sheet Metal Fabrication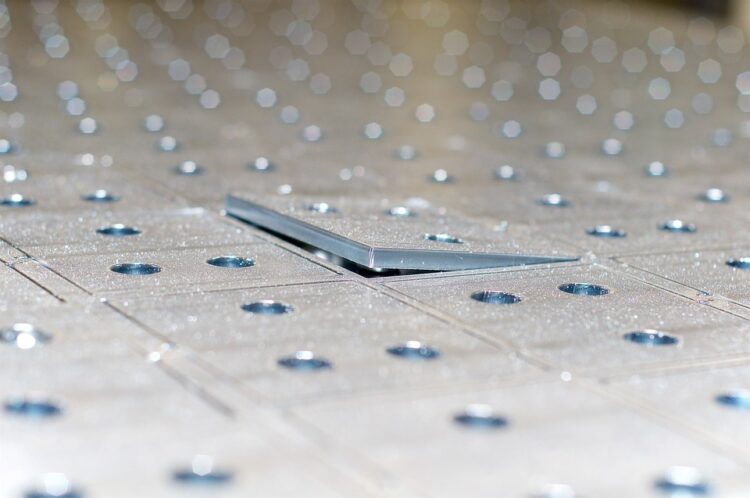 It has been an increasingly important part of modern-day industrial applications due to its versatile uses. Sheet metal fabrication is used in a variety of industries such as automobile manufacturing, aerospace, medical equipment and construction.
Automobile manufacturing: It has become an essential part of the automobile manufacturing process. It allows engineers to create complex shapes and contours that would be difficult or impossible to produce through traditional methods. The application of sheet metal allows for greater accuracy and precision of parts when compared with traditional methods such as casting or machining.
Aerospace: Aerospace manufacturing requires incredibly precise machining and intricate components which can be made using sheet metal fabrication. It allows engineers to create strong, lightweight and high-strength parts that are essential for operations within the aerospace industry such as rocket stages, wings and fuselage components.
Medical equipment: It is used in many industries related to medical equipment, including orthopedic braces, artificial limbs and custom surgical instruments. Components made from sheet metal are strong yet lightweight, providing less risk for patients who need support during their treatment.
Construction: Construction also relies heavily on it as well due to its flexibility in creating a variety of intricate designs for building frames and architectural components like decorative grilles or doors which can be created quickly with less materials than other building materials offer.
Conclusion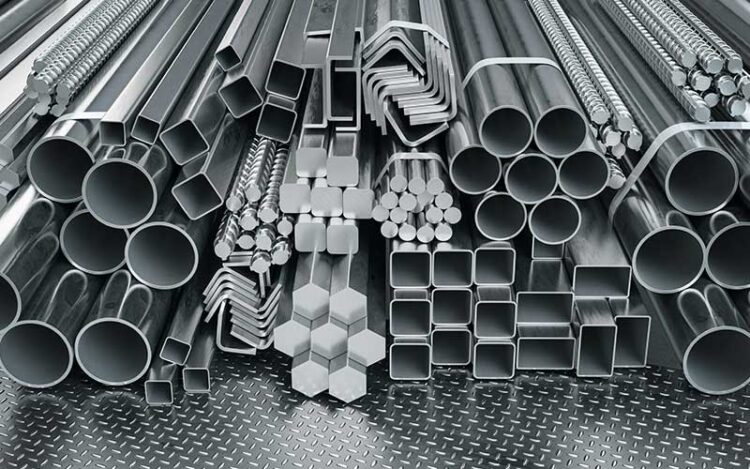 The sheet metal fabrication process is used to produce components that are needed in many different industries, including aerospace, automotive, military and manufacturing. Sheet metal can be worked into various shapes to create complex components and products of varying sizes, thicknesses and configurations. The fabrication process is also cost-effective compared to other methods of producing parts and has a variety of advantages over traditional manufacturing techniques.
The capabilities are extensive, providing opportunities for engineers and designers to create highly efficient products with minimal waste materials. With the growing demand for more efficient production processes, it is becoming an increasingly popular choice for a range of industries. From small scale projects to large scale production runs, the cost savings associated with sheet metal fabrication make it an ideal choice for the modern world.