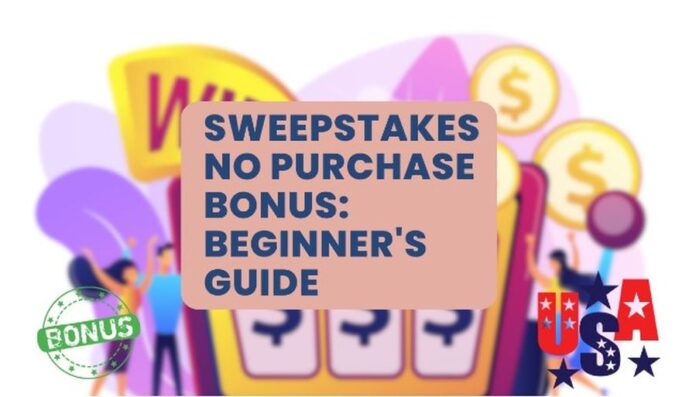 In the world of online sweeps casino gaming, players are often presented with various stimuli to enhance their experience, with bonuses taking center stage. Traditional online casinos offer No Deposit Bonuses to attract new players, allowing them to try out games without making an initial financial commitment.
In contrast, Sweepstakes Casinos, a newer innovation in the gaming industry, offer No Purchase Bonuses, a unique model that follows similar principles but operates within a different legal framework.
Though they may seem similar on the surface, these two types of bonuses cater to different platforms and have distinctive characteristics and requirements. This article aims to explain what is no purchase bonus on promotional sweepstakes casinos.
Sweepstakes No Purchase Bonus in More Details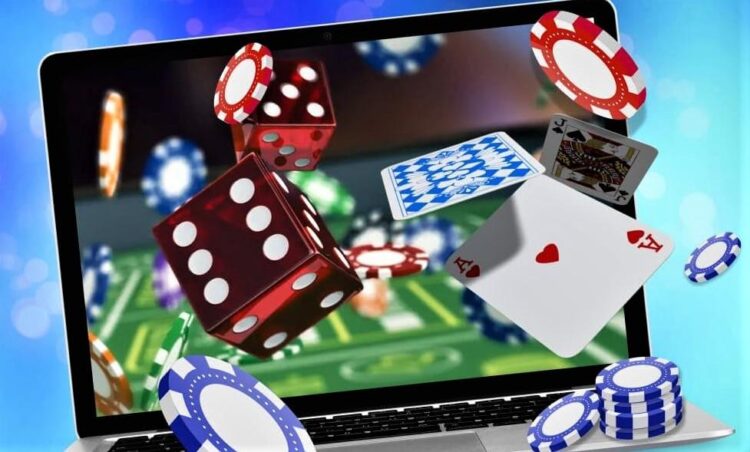 Sweepstakes casino no deposit bonuses have become an integral part of sweeps cash casinos, offering players the chance to explore and enjoy various games without the need for real money.
More About No Purchase Sweeps Bonuses
No Purchase Sweeps Bonuses are unique to sweepstakes casinos. They provide players with Sweeps Coins or other virtual currencies that can be used within the casino, but unlike traditional no-deposit bonuses, these cannot be bought with real money. Instead, the sweeps cash can eventually be redeemed for real cash prizes.
These free coins can be acquired in various ways at social casinos. Common methods include signing up, logging in daily (often referred to as a daily bonus), or through special promotions. Each sweepstakes casino has its unique set of free bonuses to encourage and reward players.
Since social sweeps cash casinos must offer a free way to participate and win real-world prizes, these bonuses are a vital part of the gaming experience. In addition to the more common methods, players can sometimes obtain free bonuses through traditional means, such as mail promotions or loyalty programs.
These programs often provide additional tailored bonuses to the casino's most loyal players.
Types of Sweeps No Purchase Bonuses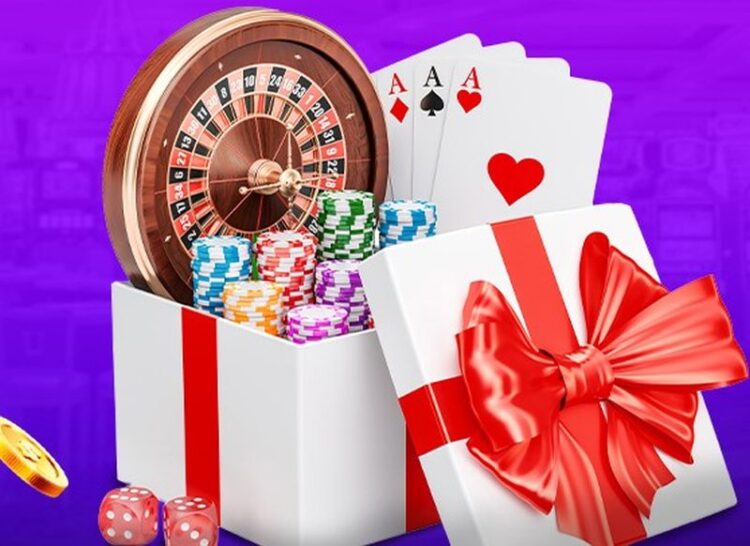 Unlike traditional online casino sites, sweepstakes casinos have numerous no purchase bonuses as part of their promotional scheme. Let's take a look at them.
Daily Login Bonuses
In sweepstakes casinos, daily login bonuses are often part of the no-purchase promotions designed to attract players and encourage them to return to the site regularly. These bonuses are usually offered to players for simply logging into their accounts on a daily basis.
The bonuses may include various rewards, with some brands granting even Sweeps Coins with their daily login bonus. The objective is to keep players engaged and provide them with an incentive to continue playing on the platform.
Daily Fortune Wheels
These wheels often provide players with a chance to spin and win both Gold Coins and Sweepstakes Coins. The fortune wheels are typically available for players to spin once a day, and the prizes they receive are randomized.
Refer a Friend
The "refer a friend bonus" at sweepstakes casinos is a type of promotional offer that rewards existing players for referring their friends to join the casino platform. When an existing player refers a friend, and the friend successfully signs up and meets certain conditions (e.g., makes a purchase, completes registration), both the referrer and the referred friend receive a bonus or reward, usually in Sweeps Coins.
The refer a friend bonus is a common marketing strategy used by sweepstakes casinos to attract new players through word-of-mouth and social networks. It encourages players to invite their friends to join the platform, thus expanding the casino's player base.
To take advantage of the refer a friend bonus, the referrer typically needs to share a unique referral link or code with their friends. When the friend uses the link or code during the registration process, both the referrer and the referred friend become eligible for the bonus.
Social Media Contests
In regards to sweepstakes casinos, these are promotional events or activities hosted on social media platforms by sweepstakes casinos. These contests are designed to engage players and attract new customers by offering them a chance to win prizes or rewards. Social media contests in sweepstakes casinos leverage the popularity and wide reach of social media platforms to create excitement and increase participation in their sweepstakes and games.
AMOE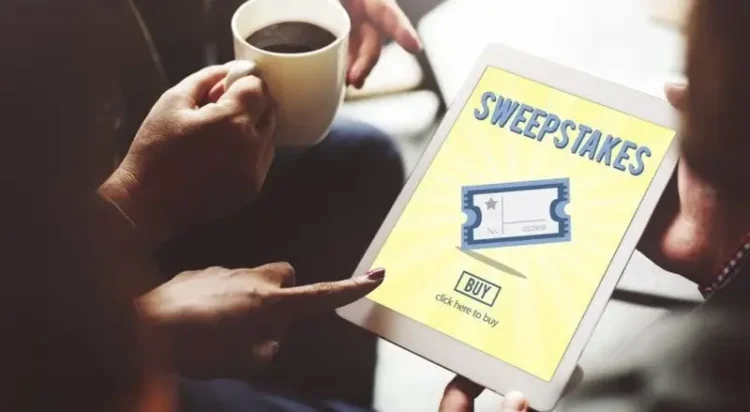 An alternative method of entry (AMOE) in sweepstakes casinos refers to a way for players to participate in sweepstakes or contests without making a purchase or placing a real money bet. In traditional sweepstakes, participants are often required to make a purchase to receive an entry into the drawing for prizes.
In online sweepstakes casinos, players might receive free virtual currency or entry tokens through a free method, such as sending a mail-in entry. These virtual currencies act as a substitute for real money bets, enabling participants to participate in the sweepstakes without any financial risk.
Examples of Sweepstakes No Purchase Bonuses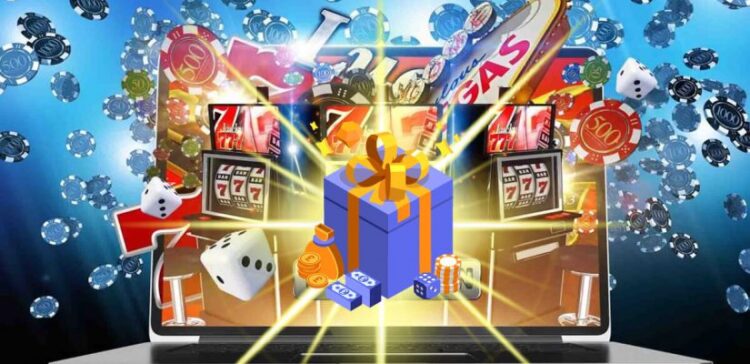 Different sweepstakes casinos offer unique no purchase bonuses to attract and retain players. Here are some examples:
Sweeptastic: Provides 72,777 Gold Coins along with up to 55 Sweeps Coins, giving players a great start on their platform.
WOW Vegas: Offers up to 30 Free Sweepstakes Coins, an enticing bonus to begin the gaming experience.
Stake.us: Features a Daily 1 SC + 10K GC + 5% Rakeback, ensuring players have a consistent stream of rewards.
High5 Casino: Gives 250 GC + 5 SC upon signing up, creating an immediate incentive for new players to explore the platform.
These bonuses provide a snapshot of the diverse rewards that await players on different sweepstakes casino platforms. By offering these no purchase bonuses, sweepstakes casinos can draw players into their ecosystem, giving them an opportunity to explore the games without any financial commitment.
Bottom Line
In the world of online gaming, bonuses serve as powerful tools to attract and retain players. Traditional online casinos use No Deposit Bonuses to provide a risk-free entry point. Sweepstakes Casinos, on the other hand, have introduced No Purchase Bonuses.
Though similar in concept, they operate within a different legal framework and cater to different platforms. Sweepstakes no purchase bonuses grant players virtual currencies to explore games without financial commitment, with various means of acquiring these bonuses.
Examples from Sweeptastic, WOW Vegas, Stake.us, and High5 Casino showcase the creativity and diversity of these rewards. No Purchase Bonuses offer unique opportunities for players, reflecting the innovation and adaptability of the online gaming industry.