Adopting a healthier diet is a common goal for many people looking to improve their overall well-being. Finding and preparing healthy meals can seem daunting, especially for beginners. However, with the right approach and resources, you can easily incorporate nutritious and delicious recipes into your daily routine.
1. Set Clear Goals and Preferences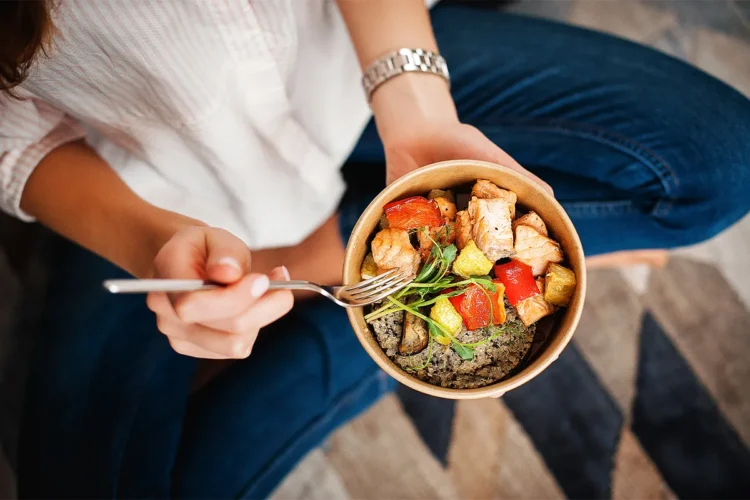 Before you start searching for recipes, it's essential to set clear goals and preferences for your healthy eating journey. Along with looking for recipes, consider ordering supplements from a site like supplementrelief.com to make sure you're meeting all your needs. Goals can include the following.
Finding recipes that meet food restrictions or preferences.
Specific milestones you'd like to reach or eating healthy options for more meals.
Taking better care of health concerns, such as high cholesterol.
Finding more recipes that include favorite foods.
Expand your palate and try new things.
Clarifying your goals and preferences can help you make searching for new foods to try more manageable. Keep any recipes discovered on hand so you can try them all out and find out what you'd like to keep and what you might not try again.
2. Utilize Recipe Websites and Apps
Online resources and mobile apps dedicated to providing a wide variety of recipes are great for finding new meals to try. Use them to find recipes or to keep track of what you've tried and what you liked or didn't like.
AllRecipes: This site offers a comprehensive collection of recipes, including many healthy options. You can filter your search based on various preferences and specific ingredients.
Cooking Light: This website focuses on healthy and light recipes, making it a valuable resource for those seeking lower-calorie meals.
EatingWell: This features a vast database of nutritious recipes, complete with nutritional information and cooking tips.
Pinterest: Pinterest is a visual platform that allows you to discover and save recipes from various websites. You can create boards dedicated to specific meal types or preferences.
Yummly: This app curates personalized recipe recommendations based on your preferences and restrictions. It also offers a shopping list feature.
MyFitnessPal: While primarily a fitness app, it includes a vast library of recipes with detailed nutritional information. It's an excellent choice if you're tracking your calorie intake.
YouTube: A website and app, it hosts countless cooking channels where chefs and home cooks share step-by-step video tutorials for preparing meals. This is a great option if you're a visual learner.
Paprika: Paprika allows you to save and organize recipes from websites, create meal plans, and generate shopping lists.
Mealime: This app specializes in creating personalized meal plans based on your preferences, making it ideal for beginners.
3. Browse Cookbooks and Magazines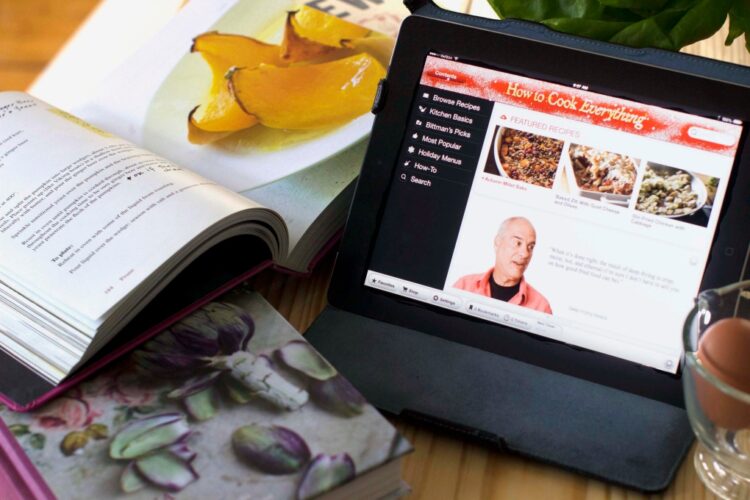 Don't underestimate the value of traditional cookbooks and food magazines. Many reputable chefs and nutritionists publish cookbooks that focus on eating healthier foods. Visit your local bookstore or library to explore their selection. You can also subscribe to food magazines like "Cooking Light," "EatingWell," or "Clean Eating" for regular inspiration. A subscription means you'll always have a new supply of recipes to try out and add to the list of ones you love cooking again and again.
4. Engage with Food Blogs
Food blogs are excellent resources for discovering recipes created by passionate home cooks and culinary experts. These bloggers often share personal stories, cooking tips, and photos of their dishes. To find food blogs that align with your preferences, try the following searches.
Use search engines with specific keywords (e.g., "vegetarian dinner recipes").
Browse social media platforms like Instagram or Pinterest for food bloggers and follow those that resonate with you.
Explore popular food blog directories, such as Food Bloggers of Canada or Food Blogger Pro.
5. Join Cooking Communities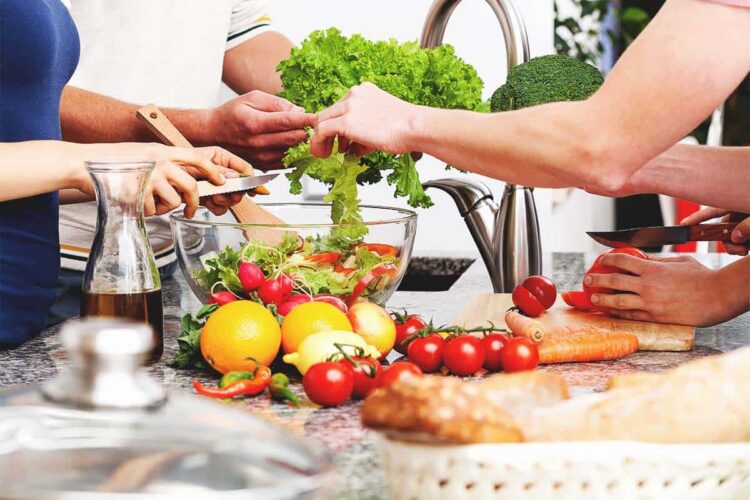 Engaging with cooking communities and forums can be an excellent way to discover recipes and gain valuable cooking tips. Platforms like Reddit, Facebook Groups, and specialized forums often have active communities discussing various cuisines and preferences. Don't hesitate to ask for recipe recommendations or share your own discoveries.
6. Explore International Cuisine
Healthy eating doesn't have to be bland or limited to a single cuisine. Exploring international recipes can introduce you to exciting flavors and ingredients while still prioritizing nutritious options. Search for recipes from countries known for their healthy culinary traditions, such as Greece, Japan, or India. You can even order some groceries online, and make the whole process a lot easier.
7. Keep a Recipe Journal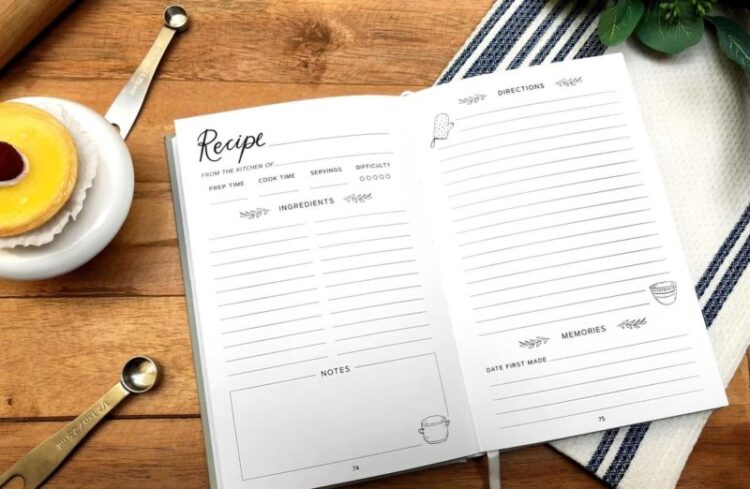 Keeping a recipe journal is a wonderful way to document your culinary adventures, preserve your favorite recipes, and enhance your cooking skills. Make sure you take your time to find what works for you and what you'll keep up with over time.
Choose Your Format. Decide whether you want a physical recipe journal or a digital one.
Organize Your Journal. For a physical journal, use dividers or tabs to categorize recipes by type. In a digital journal, create folders or categories to keep your recipes organized.
Record the Basics. Include the recipe name, source, and the date you tried it. Write down the ingredients and their quantities accurately.
Write Clear Instructions. Provide step-by-step instructions in a clear and concise manner. Include cooking times, temperatures, and any special techniques or tips.
Note Modifications. If you made any changes or substitutions, be sure to record them. Include your thoughts on whether the modifications improved or altered the recipe.
Add Personal Touches. Include anecdotes or stories related to the recipe, such as when you first tried it or any memorable occasions.
8. Personalize Your Recipes
Once you've found a few recipes that you enjoy, don't hesitate to personalize them to suit your tastes. Changes you may be interested in making include the following.
Substitute ingredients to accommodate allergies or restrictions.
Adjust portion sizes to align with your calorie goals.
Experiment with different herbs, spices, or seasonings to add variety to your meals.
Get creative with plating and presentation to make your dishes visually appealing.
Finding healthy recipes for every meal can be an enjoyable and rewarding journey. Remember to explore a variety of cuisines and stay open to experimentation as you embark on your path to a healthier eating lifestyle.