The knee replacement procedure that knee patients enjoy today has evolved over a long period of time. Beginning in the year the 1860s, the first ever knee replacement procedure was completed in 1968. Since then, knee replacement surgeries have increased alongside the growing population. It is projected that by the year 2030, a 673% increase in the number of conducted procedures is a likely scenario.
This means over three million people will have gone through the knee replacement procedure. Beginning with more primitive methods to do the surgery, the current, more advanced system of using robotic arms has added value and precision to this reconstructive surgery.
So, what is knee replacement surgery?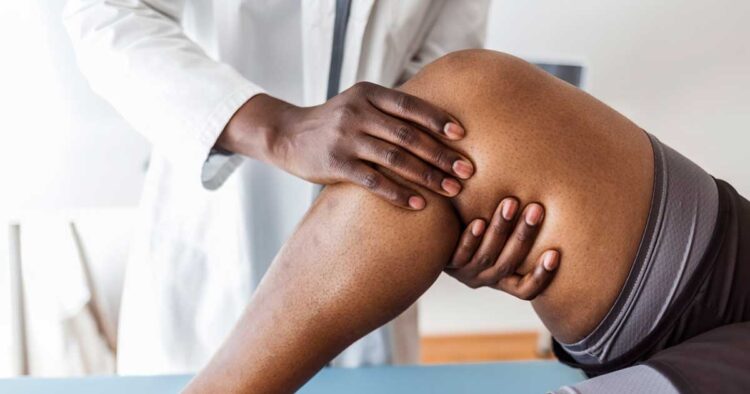 This refers to a surgical procedure to replace a knee surface with a prosthetic device. The surgery involves removing the diseased or worn-out cartilage and inserting a plastic and metal implant in place of the worn-out part. Knee replacement can be total or partial, depending on the extent of the damage. Most of those who go for knee replacement are mostly those who have been injured beyond recovery either through disease or accident, and the senior citizens.
What technology is used in knee replacement surgery?
Over the years, the prosthesis of knee replacement surgery has dramatically evolved. But equally important is the dramatic evolution of technology involved in conducting the surgery. With the inclusion of robotic arm assistance, this surgery has achieved high precision and effectiveness. Mako Robotic-Arm Aided Surgery used in this reconstructive procedure is conducted by a group of chief orthopedic surgeons, making it a very successful way of replacing a knee.
A robotic-arm-aided surgery device called Mako SmartRobotics uses three key components to maximize total knee and partial knee replacement procedures to improve the procedure's results. These components include a high-definition 3D scan system, a teleoperation control system known as AccuStop haptic technology, and insightful data analytics. Using these elements has made it the most trusted procedure for knee replacement in the US and away.
Why should you trust Mako Smartrobotics with your knee surgery?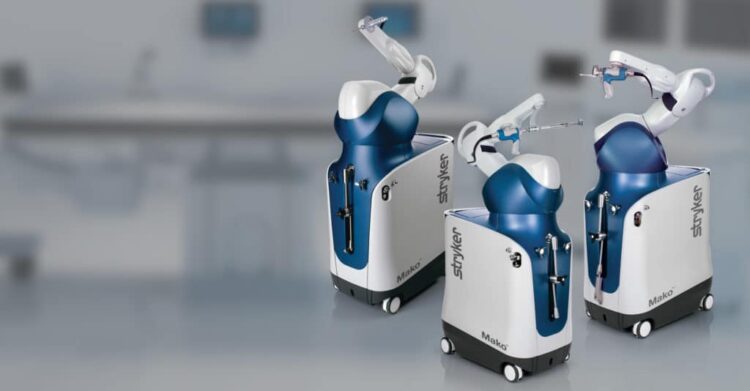 Along with the trust accorded them by many in knee replacement surgery, Mako SmartRobotics has earned itself many honors for its very successful and transformative procedures. Some of these honors include the following:
More than a thousand systems have been installed for this surgery across many countries and the entire United States.
Numerous thousands of patents have been filed both domestically and abroad.
Using Mako SmartRobotics, more than 500,000 successful procedures have been performed.
Mako SmartRobotics has performed robotic-arm-aided surgical procedures for knee replacement for more than 14 years.
The procedure has been covered in numerous peer-reviewed journals for the study.
Because of the accolades listed above, Mako SmartRobotics have received many top-level awards for their trusted service in restoring movement among the aged and those suffering from injuries.
By Looking at these achievements, many would automatically be drawn to this procedure to have their knees restored to function as opposed to any other method of knee replacement.
Just how is Mako Robotic knee surgery conducted?
This surgery can be total or partial. Arthritic knee bone and cartilage are removed and replaced with an implant during a total knee replacement to relieve pain and restore the knee's motion and functionality. A CT scan that helps the surgeon to understand the anatomy of the patient's knee through a 3D model is conducted from all angles to capture unique features that a standard X-ray would not. Using tele operational control system in the form of AccuStop, a preoperative plan is developed from the CT scan's 3D model of the patient's anatomy.
The surgeon in charge has to look at the features of the 3D model very carefully to ensure that everything is running smoothly. When everything is set and properly confirmed to be on point, a robotic arm is used to remove the affected cartilage and bone, ensuring that only essential cuts are made, then inserting a fitting implant at the knee joint. Lastly, the surgeon tests the functionality of the knee joint. The surgeon should be satisfied with the outcomes before the patient is moved to the postoperative recovery stage.
Total knee replacement surgery is only recommendable when all knee sections are injured or diseased. These sections include the medial section, the lateral section, and the patellofemoral section.
On the other hand, a partial knee replacement procedure is done when only one or two sections are confirmed to be injured. Also, the procedure will depend on the level of damage and the position of Arthritis in the bone area.
Why should you take on Mako SmartRobotics knee replacement surgery?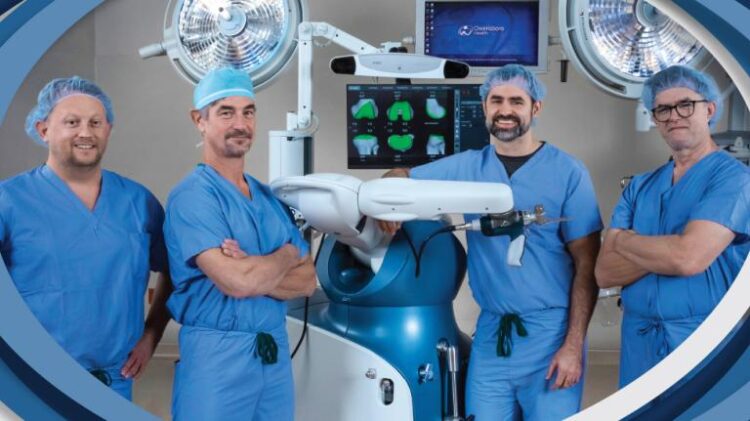 1. Fewer cuts are involved
The cuts involved in the knee replacement procedure using the Mako technology are reduced in relation to other technologies. Additionally, it leads to less soft tissue and bone damage during whole knee replacement surgery and less postoperative pain during partial knee replacement surgery.
Mako ACCUStop haptic technology is well-guided to ensure that the cuts involved are directed and that soft tissues and healthy bones are spared from the cuts.
2. It is cost-effective
Owing to reduced operation and recovery time, compounded with decreased readmissions, the use of Mako SmartRobotics has proved to be quite economical.
3. Make use of expert surgeons
Although the robotic arm makes the cuts, an expert surgeon using a virtual boundary and other visual cues is the one who guides the process. This fact may help alleviate the fear associated with using this robotic arm.
Who should consider taking on the SmartRobotics knee replacement surgery?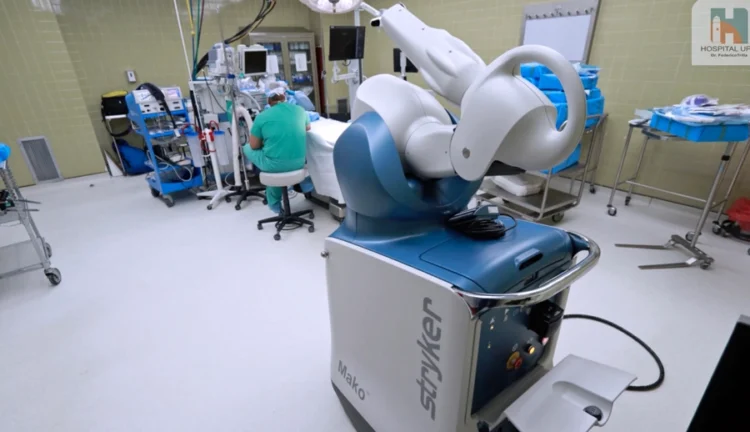 Patients suffering from severe pains and stiffness arising from degenerative diseases of the joints such as avascular necrosis, traumatic Arthritis, and rheumatoid Arthritis should consider taking Mako SmartRobotics knee replacement surgery to alleviate their pain as well as restore health.
On the other hand, Mako discourages patients suffering from specific infections, such as neuromuscular disorders and mental disorders, for doing so would be taking an undesirable risk. It would also not work well for those suffering from prosthesis fixation failure and compromised bone stock, among other complications.
In conclusion, Mako SmartRobotics knee replacement surgery has been and continues to be the latest and most advanced knee replacement procedure of our time. It comes at a time when the number of people suffering from different arthritic illnesses is rising. Arthritis affects mainly senior citizens. However, young people are also affected, especially by the rising cases of motorbike and motor vehicle accidents. While many see it as a procedure that relieves them from the pain of living with joints related diseases, not all may be recommended for this procedure because doing so would do them more harm than good.