Your vision in low-light settings might be improved by switching to LED Headlight Bulbs. They provide you with a clearer and more thorough vision, enabling you to expect future barriers and take quick action. You've come to the right place if your headlight bulb size is 9006 and you are seeking a new headlight bulb 9006.
Today's market is swamped with several automotive lighting companies, making it difficult to choose the bulbs that suit your needs and your budget. We have listed the top 9006 LED bulbs in this article so you may choose them with ease.
1. SEALIGHT X1 9006/HB4 High/Low Beam White LED Headlight Bulb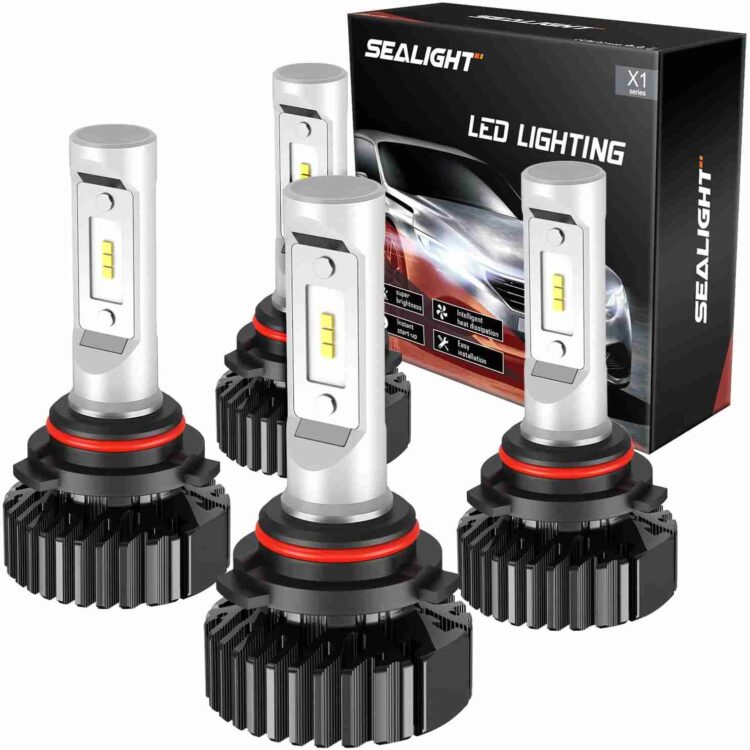 The 12 CSP LED chips in the SEALIGHT X1 9006/HB4 LED Headlight Bulb provide enough lumens for greater brightness output than the majority of stock halogen bulbs. These focused, 6000K LED headlights are a perfect swap for dingy, yellow halogen lamps.
The improved beam pattern prevents the blinding of oncoming cars. Furthermore, there are no shadows or dark areas. Additionally, daylight optics not only improve the appearance of your car but also provide better visibility.
The bulbs have a fanless construction, giving them a small appearance. It uses a cutting-edge heat sink that is 0.72 inches long. Additionally, it includes a driver that boosts performance. If you are interested, you can check this link for 9006 LED headlights of SEALIGHT.
2. Marsauto M1 9006 High/Low Beam White LED Headlight Bulb
The Marsauto M1 9006 is an affordable product on the market. There are CSP chips in Marsauto M1 9006 for higher brightness of 3030. It delivers 6000K xenon white color temperature and 40W of power support.
These factory halogen-replacement 9006 LED bulbs are a remarkable 200% brighter. The lights enable plug-and-play characteristics, so installation takes 5 to 10 minutes. 98% of vehicles are compatible with these 9006 LED lights. The lifespan of these affordable Marsauto 9006 LED bulbs is up to 30000 hours.
3. SEALIGHT S1 9006/HB4 High/Low Beam White LED Headlight Bulb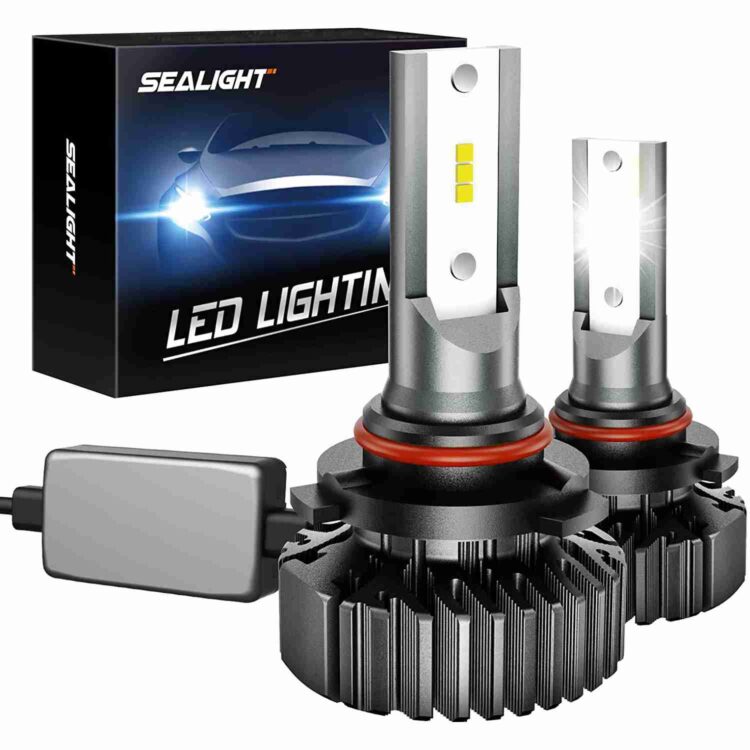 The high-power CSP chip within the SEALIGHT S1 9006 LED bulbs can produce 300% more light than halogen. You have a 6 seconds reaction time when driving because of the superior brightness.
The bulbs are more resilient because of the effective heat dissipation. When compared to the halogen tungsten filament, they can live 300% longer. The installation of these bulbs is also quite simple. They have an external driver, which addresses the mismatch issue brought on by decoding.
4. Laxmas 9006/HB4 High/Low Beam White LED Headlight Bulb
Consider the LED Headlight Bulbs 9006 from Laxmas if you're seeking bright 9006 LED lights. These bulbs can produce 12000LM of light and 6500K of cool white light. This is due to 5530 ultra-bright LED chips.
When compared to halogen lamps, they are four times as bright. The bulbs have a special heat sink design ensuring a lifespan of more than 50,000 hours. They have a turbo cool fan that spins at 1,2000 RPM. LED battens will reduce your electric bills, so you should consider it as well.
Thus, ensuring excellent durability and superior cooling performance. Additionally, the bulbs have a small design that resembles a halogen and fits well into the factory sockets.
5. ZonCar Z1 9006 High/Low Beam White LED Headlight Bulb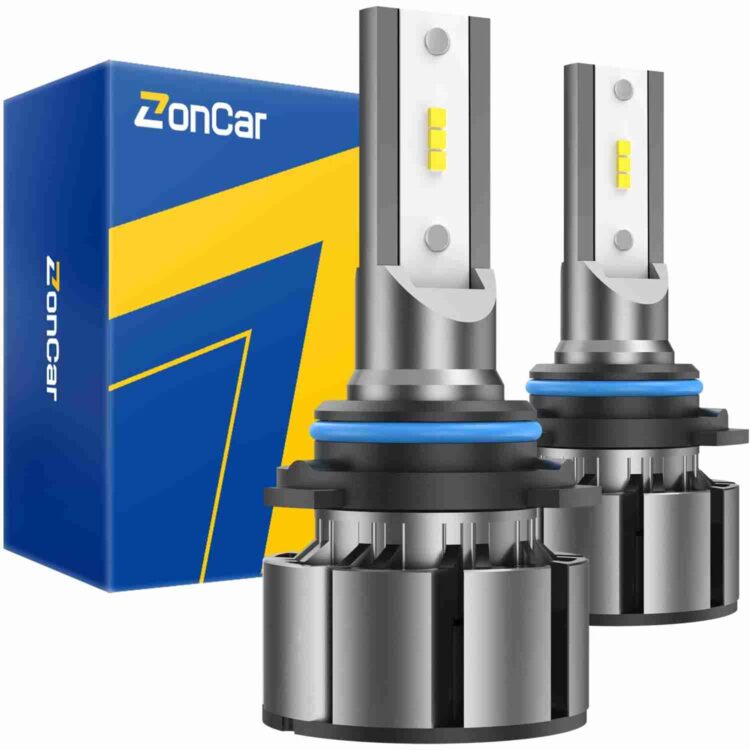 The ZonCar Z1 9006 LED bulbs are an extra affordable choice. They are designed to provide enough brightness to illuminate lines and signs on the road at night. Oncoming traffic is not blinded by the glare that the ZonCar HB4 bulb does not emit.
Additionally, there are no shadowy or dark blotches caused by the lights. Thanks to the most recent Korean CSP LED chips that were imported, the ZonCar Z1 9006 bulb can endure 30,000 hours. The lights include a special heat sink design with a turbo cooling fan.
The turbo fan's 12,000 RPM offers outstanding heat dissipation without making any noise. Additionally, a sturdy one-piece aviation aluminum housing protects the ZonCar Z1 9006 bulbs.The bulbs also include a plug-and-play design that makes installation simple and quick. In actuality, you may install the bulbs without making any changes or adding any more wiring.
6. Torchbeam T2 9006/HB4 White LED Headlight Bulb
Modern LED chips in the Torchbeam T2 9006/HB4 White LED Headlight Bulb provide a 400% increase in brightness over stock lights. With the 6500K daylight optics, you can see better and drive more safely.
The Torchbeam T2 9006 HB4 LED bulb offers a pattern that does not blind or glare oncoming vehicles yet is significantly brighter than stock halogen bulbs. The Torchbeam T2 9006 LED bulbs are extremely small and have a sturdy non-polarity plug-and-play design. They are simple to install, taking only a few minutes.
The sophisticated 10,000RPM cooling fan that enables effective heat dissipation powers the cooling system of these lights, which guarantees consistent performance. For more durable illumination, they claim an extraordinarily long lifespan of over 50,000 hours.
Benefits of 9006 LED Headlight Bulb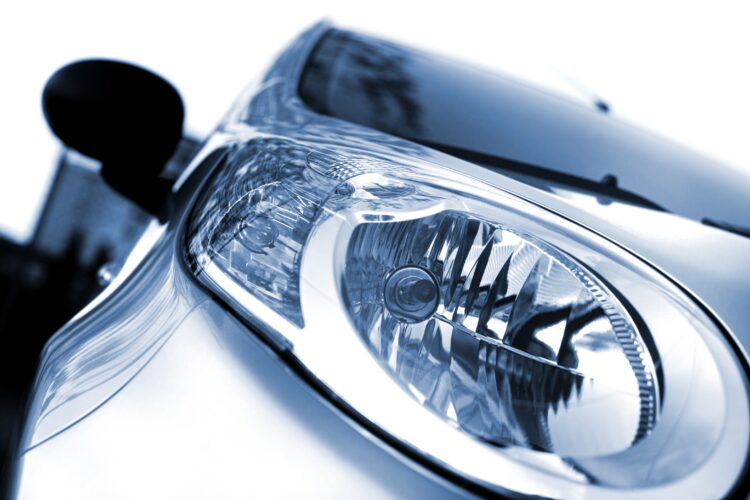 LED headlights are becoming increasingly popular in automobiles. The 9006 LED Headlight Bulb is a great choice for drivers who want to upgrade their vehicles with the latest lighting technology. This bulb offers many benefits that can improve your visibility and make driving safer.
The 9006 LED Headlight Bulb has a long lifespan of up to 50,000 hours, meaning you won't have to replace it as often as other headlight bulbs. It also emits an intense beam of light that provides greater luminosity than other bulbs, helping you see better at night or during inclement weather conditions. Additionally, this bulb requires very low energy so it doesn't draw much power from your car's electrical system.
Conclusion
In conclusion,the 6 best 9006 LED headlights bulbs of 2023 offer an unprecedented level of brightness, superior beam pattern, and extended lifespan. Each product is built with quality materials that ensure longevity and performance.
Additionally, they are all incredibly affordable, making them ideal for even the most budget-conscious car owner. With its unique features and durability, these LED headlights bulbs can truly take your vehicle's lighting to the next level.