Shopping for yourself is a hassle, but shopping for your little girl's wardrobe can be an even bigger challenge. To simplify this task, we have compiled a list of notable dos and don'ts of buying clothes for toddler girls.
The Dos:
1. Choose Washable Fabrics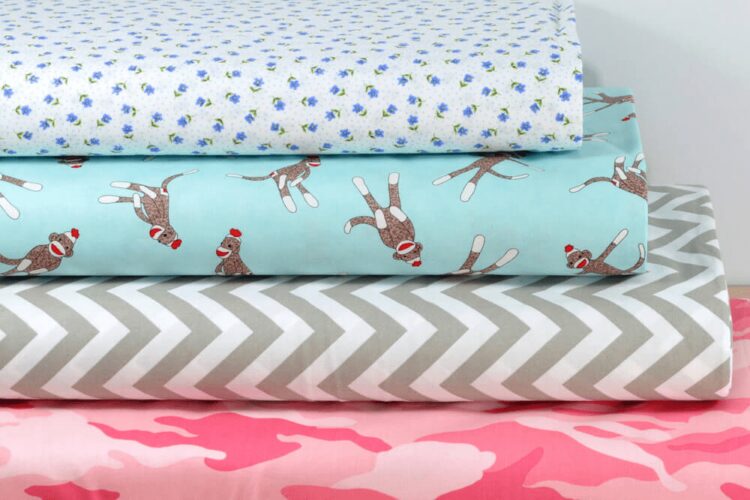 Toddlers are always getting into a mess! From applesauce stains to finger-painting disasters, kids attract all manner of chaos. It is crucial to ensure that the fabrics and prints you choose are easily washable. White sweaters and pastel gloves might flatter your girls, but they will be soiled and stained in no time. Stick to one hundred percent cotton or summer linen fabrics. Try buying woolen and fleece-lined outerwear in darker colors for winter.
It is a good idea to buy from authorized and highly-trusted retailers of toddler girl clothes, such as The Trendy Toddlers. Choose from their vast and accessible catalog to find the perfect balance between utility and style.
2. Go Up One Size
It is no secret that toddlers (ages 1-3) grow incredibly fast, especially little girls! One minute they're dawdling about the living room, and the next, they sprint like panthers. Try buying a bigger size to avoid discarding your little girls' clothes too often. This way, you can avoid the hassle of buying new clothes too often and also make the most of your hard-earned money.
When buying larger clothes, make sure to get adjustable bottoms and items that can be easily folded up or hemmed; this way, you won't have to deal with the look of ill-fitting garments.
3. Take Their Preference Into Account
Contrary to what we think, three-year-olds are very intuitive; children may develop sensory preferences at ten months. Taking your little one with you when you shop for them is essential, not just for sizing convenience but because you can gauge their interest and comfort with the clothes.
To avoid the hassle of returns and exchanges, it is best to know what fabrics and patterns attract your toddler. Giving your little girl autonomy also gives you a chance to bond with her and get to know her better.
4. Consider Clothes for Every Occasion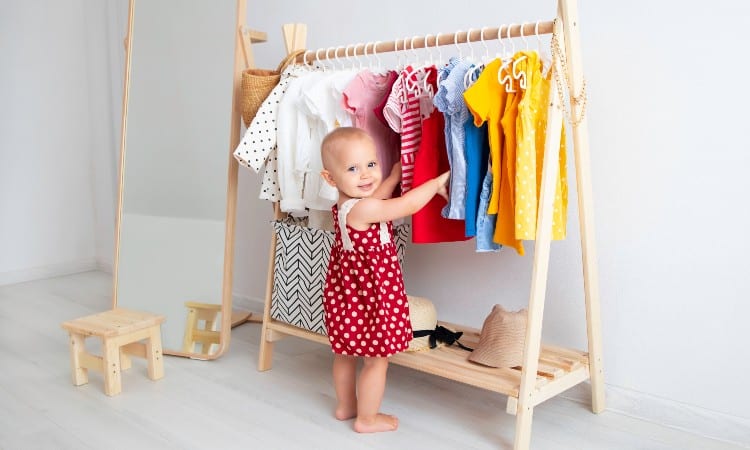 You should buy a few outfits that will last your little girl through every occasion and season! While you may purchase solely party-wear articles, you should consider that your child may only attend a few social gatherings. It is vital to take into account utility and occasions rather than just aesthetics.
Here are some staple pieces you should always get (preferably in solid colors):
Loose-fitting fleece trousers
Breathable T-shirts
Sundresses
Easy-to-remove one-pieces/jumpsuits
5. Check for Loose Threads
Loose threads are one of the main culprits of skin irritation and fabric wear and tear. When buying clothes in person, always turn the garment inside out to check for any loose threads or dangling beads that the manufacturer may have hidden to give the front of the design a more seamless look. Remember that toddlers also tend to pull on strings, hurting their little fingers! In addition to this, make sure to cut off any bothersome tags and labels inside the outfit, as they can be very irritating.
The Don'ts:
1. Buy Clothes with Buttons and Drawstrings
This may be a no-brainer, but many new parents choose embellished and flashy dresses for their children without considering the risk of a choking hazard. Little girls are crafty and can rip off buttons and tags on their clothes, increasing the risk of swallowing them or scratching themselves. Choose simple patterns and embroidered articles over those with complicated clasps and fancy buttons.
2. Splurge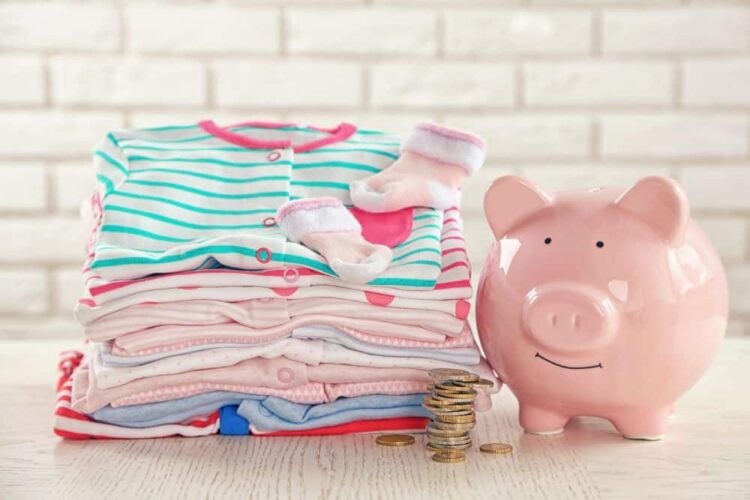 You should not be overspending on kids' clothes! Children outgrow everything you buy them at an alarming pace; it doesn't make sense to splurge on designer prints and cashmere fabrics when they're only going to be worn for a year or two! Look for inexpensive brands that have breathable fabric compositions and minimalist patterns.
Buying affordable articles also allows you easily replace and update wardrobe pieces as your child begins expressing their changing tastes. Another way to avoid overspending is to browse the store/website with a carefully-curated list of items you need and stick to it closely to minimize waste.
3. Choose Synthetic Fabrics
Some fabrics may feel comfortable and soft upon touch. Still, their risk of irritation and, over time, discomfort depends on the fabric's composition. Here are some of the most common synthetic fabrics used in baby clothes:
Rayon
Nylon/Spandex
Acrylic
Rexine
Mesh
Avoid clothes with a high percentage of synthetic materials, as these are not breathable and can cause rashes on your toddlers' fragile skin.
What items to choose?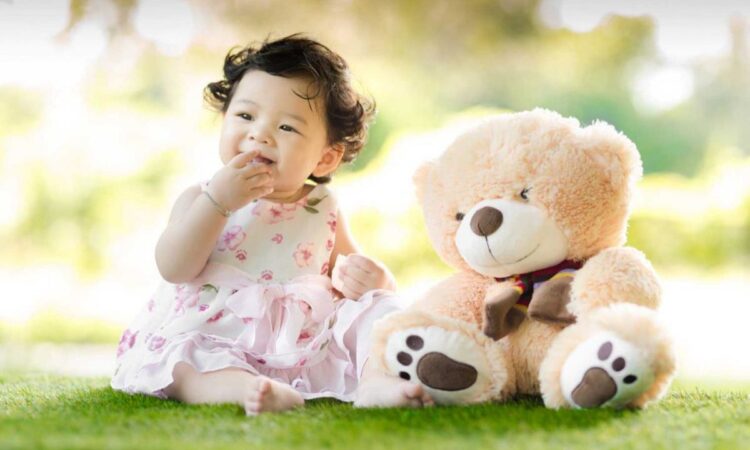 When it comes to clothing for toddlers, there are many different types of clothes that can make a great addition to any little girl's wardrobe. Here's a look at some of the most popular clothing items that can be purchased for little girls:
Tops – Tops are an essential part of any toddler girl's outfit, and there are plenty of options available. Toddlers can wear short sleeve shirts and tank tops in the summer months, while in the cooler temperatures, they should have long sleeves as well as sweaters and sweatshirts on hand to keep them warm. When buying tops for your little girl, it's important to consider both fashion and function. Look for tops that are lightweight but also offer enough warmth that keeps her comfortable during the day.
Bottoms – A wide variety of bottoms should also be included in your daughter's wardrobe. Jeans, shorts, capris, and skirts come in a range of styles from dressy to casual so she can have fun mixing and matching her outfits based on her tastes or the occasion she is dressed for. When selecting bottoms for your toddler, focus on comfort as well as durability as kids tend to outgrow their clothing quickly!
Dresses – The perfect way to combine both style and comfort is through dresses, and there is an abundance of cute dresses available specifically designed for toddlers. From casual play-ready frocks with playful patterns on them to fancy sundresses perfect for special occasions like birthdays or weddings; toddlers look beautiful when adorned with sparkly gems or fun ruffles!
Shoes – Comfy shoes are key when dressing toddler girls since they often spend lots of time running around which means they need protection from sharp objects like rocks and pebbles too! Choose shoes with flexible soles in order to improve foot development while still being fashionable enough that your toddler will actually want it to wear them! Sneakers are always a safe bet but sandals (for those hot summer days) or boots come in handy too depending on what she is putting together!
Conclusion
Buying clothes for your little girl is an extraordinary experience! Make sure to involve your princess in the process and make the most of this precious age. We hope these tips help you make the right choice and save time.