Have you been considering starting your own podcast, but not sure if you should hire a podcast producer or agency? With the explosion of them over the past few years, it can be difficult to determine whether you need professional help to get your podcast off the ground.
We're here to walk you through all things podcasting: from understanding why you would hire a podcast producer or agency, to finding the right one for your project. Let's dive in and take a look at why hiring a producer or an agency is the right choice for you!
Benefits of Hiring a Podcast Producer/Agency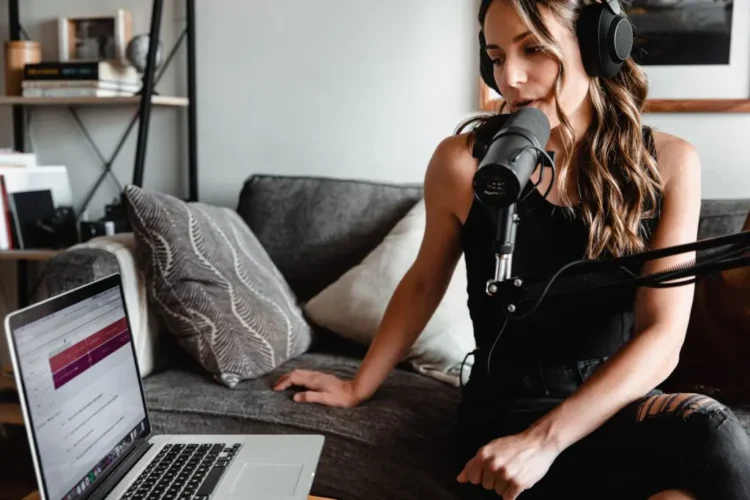 If you want to start a successful podcast but don't have the technical know-how or time to do it yourself, hiring a podcast booking agent can be your best option. There are many benefits to outsourcing this step in your podcast production journey.
Hiring one who is knowledgeable and experienced with audio engineering and sound design will ensure your show sounds great from the start and needs minimal revising in post-production. Their understanding of sound recording, different audio formats, sound processing, background music/noise/ambience will help create an immersive listening experience for your audience.
In addition to technical proficiency, many of them also offer services such as content strategy and audience development – helping you pinpoint what your show should be about and finding potential listeners for the show. They can draw up an initial plan for you which could save you valuable time down the track when it comes to creating content for each episode.
With access to important tools like microphones and audio recording software, finding high-end gear is never an issue when working with professional producers/agencies. This can make light work of creating clear sound quality which is so important when producing high quality podcasts that stand out from the crowd.
How to Select the Right Podcast Producer/Agency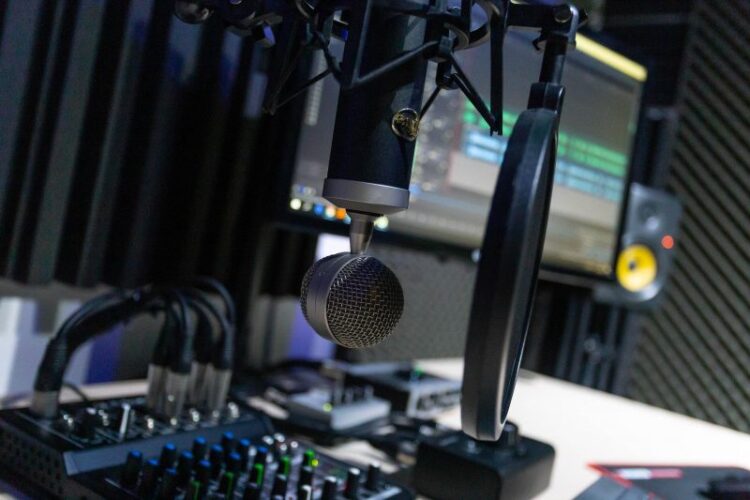 Choosing the right one is essential when first starting out. Taking the time to make the right selection will benefit you greatly in the long run. Here are some tips for finding the ideal person or team to produce and manage your broadcast:
Understand Your Goals: This includes knowing what topics you plan to cover, how often you plan to produce new episodes, whether it will be released for free or behind a paywall, which platforms you plan to share it on, etc. Having this information upfront will help you identify potential candidates that can help bring your vision to life.
Research Different Options: It's important to take some time and do your due diligence when considering different producers or agencies. Read reviews from people who have worked with them in the past and ask questions about their experience in producing that type of content. Also look into their services and see if they offer support post-production in order to ensure quality is maintained over time.
Make an Informed Decision: When selecting a potential partner, consider both quality and cost of service. If needed, try negotiating prices down with smaller producers while looking at reviews of larger production companies before making an investment in their services—especially if considering outsourcing more than just production costs like marketing campaigns and post-production analysis. Additionally, determine who you should be working with from within their company (i.e., executive producer vs producer/director job role).
By following these steps before selecting a podcast producer/agency for your project, you're more likely to secure someone who can bring your unique idea into reality without any hassle or added stress in the process!
Best Practices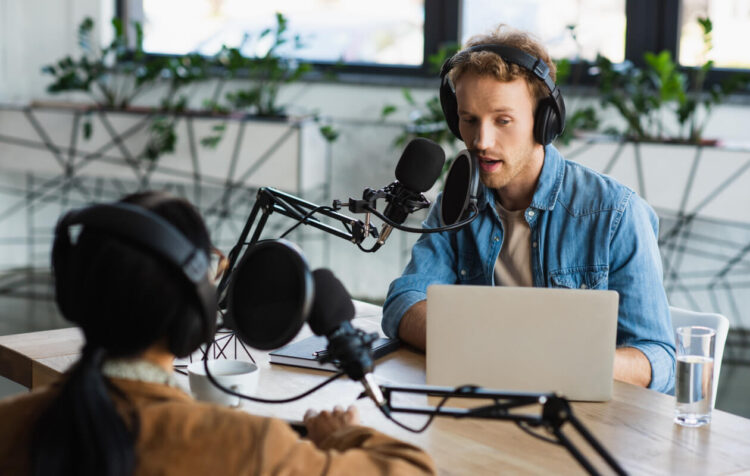 Before you start working with a producer or agency, you'll need to do some research on the best practices for getting the most out of your relationship. Here are some tips:
Identify your objectives. You'll need to outline what exactly you are hoping to achieve through the podcast and identify how you want the content to work towards achieving those goals. This will help both you and the producer/agency develop a strategy together.
Establish a clear timeline. Take into account external factors that might affect production, such as holidays or Seasonal events, and make sure you communicate with your partners when needed. Working in tandem is key to meeting everyone's expectations.
Flexibility is also important – if something isn't working it may be better to switch tactics rather than ploughing ahead and wasting time and money on an outdated tactic.
It's essential to practice good communication outwardly between team members and outwardly with guests. Keep up good communication internally so that nothing falls through the cracks due to miscommunication or forgotten tasks.
When discussing topics with external parties, always be open to their ideas as sometimes they will bring fresh perspective or insight not previously considered by in-house staff.
Having a designated point person who oversees the project from initial planning stages all through post-production makes sure everyone knows who they should address any questions regarding changes or progress of work on the project too – this helps keep everyone in sync throughout the production process.
Working with a podcast producer/agency can bring outstanding results for your podcast series — just remember these best practices for making sure that every step of your process goes off without a hitch!
Conclusion
Both options have their advantages and disadvantages, so it's important to weigh both before coming to a decision.
If you are looking for professional assistance in the initial setup of your podcast, but do not have the budget for an entire agency, a podcast producer could be the perfect option. They can help you with script writing, editing audio files, setting up episode artwork and technical oversight. On the other hand, if you are looking for comprehensive strategies to help launch and promote your show, consider hiring an established podcast agency who can create and execute multi-faceted campaigns that include market research analysis and automated marketing efforts.
By understanding their services in detail and utilizing resources effectively based on what works best for you, you can set yourself up for podcast success.