A corporate event is a mix of fun, games, and the agenda behind which the event is being organized. Music connects people at all levels from various stages, groups, and teams.
Hence, you should take all steps while choosing a specific DJ to ensure an amazing guest experience.
Also, music is something that has an impact on the emotions of all people and also caters to their well-being whenever they feel burdened because of numerous things going on in their life. Also, music has healing power and uplifts an individual's spirit. They tend to raise one's energy levels and foster an excellent ambiance at work and in one's personal life.
Music Sources For The Corporate Event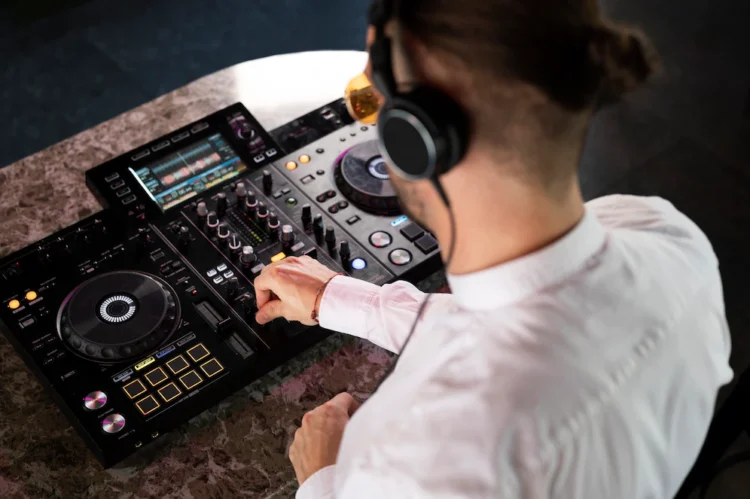 There are two sources of ensuring that you have a good music source at the corporate event. It can be a live band or a DJ.
The difference between them is that a DJ will play pre-recorded songs and cater to your requests. However, as the name suggests, a live band is a full-fledged band that performs on the spot in front of an audience. The former is full of original beats, while the latter is a better version that includes one's creativity and innovation.
The benefits of hiring a DJ are as follows:
• If you are trying to go for a budget-friendly option, consider going for this one. The prices for one DJ can be more or less than others, but most of the options will cost you less than the cost of hiring a live DJ.
• You can customize the setup and choose to enlarge or shorten it based on your requirement, event, and the gathering of your corporate event.
• The replacements are easy, and it is the art of creating backups so that the event does not suffer. Also, the cherry on the cake is that it accommodates in less space.
• There are no or fewer breaks as the DJ keeps going on pre-decided conditions.
However, some shortcomings can be discussed as follows:
• Improvisations are less when you are going for a DJ. You cannot expect any tempo or play any extended solo during the event. Also, there can be too many improvisations that may or may not be liked by the event visitors.
• Equipment failure can be another problem; hence, it can be a shortcoming.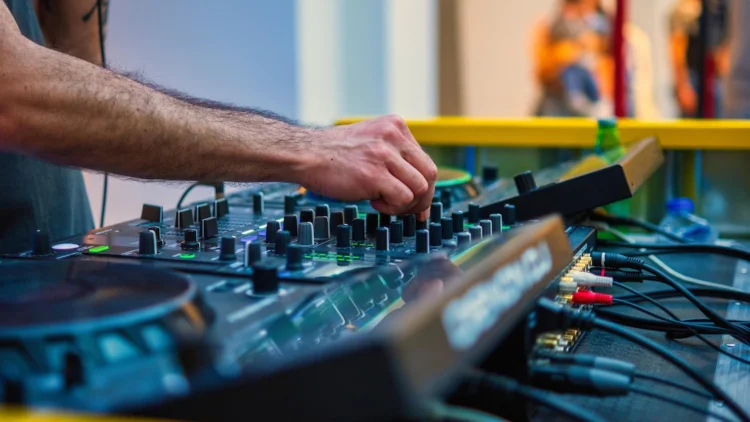 Now, let's discuss the advantages of having a live band on board. They are discussed as follows:
• They showcase exemplary skills and hence, keep the corporate crowd motivated.
• They ensure better interaction as they are talented people who light the mood and can help switch gears whenever needed.
• They ensure full-fledged entertainment not only because they are performing on the spot but also because they establish direct connections with the audience.
• The band sounds better because it promises a higher quality of voice and overall control of the performance.
• If you plan to create the WOW factor at the event, you can consider the option. It is because they are dynamic. Also, they smoke an emotional engagement with all people. So, they have a lot in the store for you.
But, it has some disadvantages that are as follows:
• They are expensive as there is more than one person creating the vibe at such an event.
• Also, you might not be happy with the variety as it is limited. Live band members may or may only be able to sing some of the songs you want to enjoy. It takes more space for their setup to accommodate, including using a series of musical instruments.
6 Tips For Choosing The Right Music Source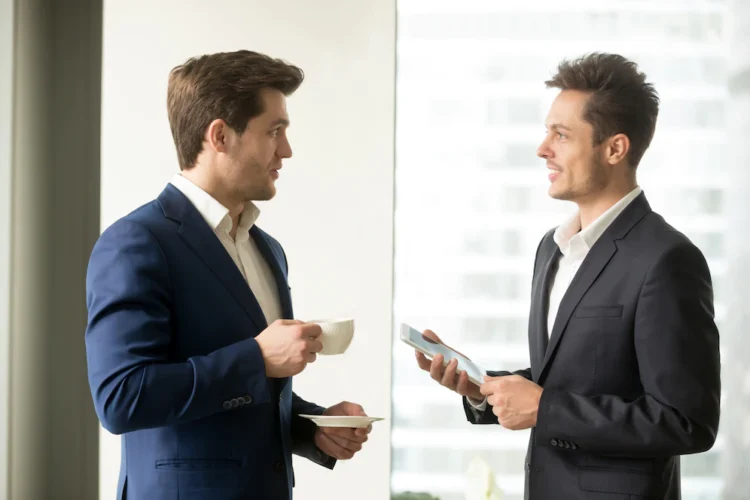 Here are some tips that you can consider choosing so that you pick the right source for your corporate event.
1. Using The Internet
Thanks to the 21st century, the internet has many things for everything. So, you can use the internet to look at both options. You can learn about the basics, look at the setup, and read reviews. All these things will help you decide whether you want to go for one of the options.
2. Visit The Websites
Websites speak volumes of the idea behind beginning a DJ service or a live band. So, the next thing that you should do is visit the website. The website has all information from their group to their experience. Apart from that, you can check the website to see and watch the videos or any glimpse of their work. Also, you can know about their vibe and style of working. You will be better positioned to decide what kind of vibe you want to set for your corporate event.
3. Meetings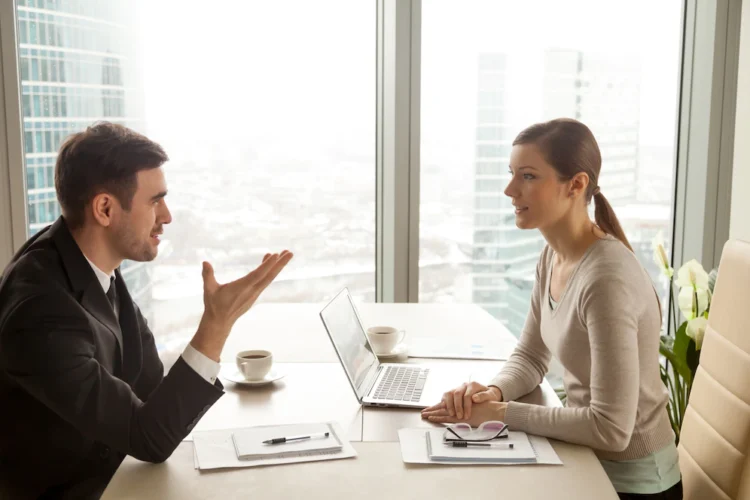 Entertainment selection is complete once you meet the professionals in person. Websites will help you know their work, but you need to see their conduct and skills. Face-to-face interaction will help you consider better prospects while taking the final call for musicians for hire.
4. Experience Is A Must
There is a high chance that people get swayed by the work of musicians. But, the experience of all players and their professionalism as a team is something that you should never compromise upon. You should see that they have a minimum of 3 years of experience.
5. Combination Of The Event And Musician
While researching, you should remember the purpose of conducting the corporate event.
Any professional who is a pro for wedding gigs may not be the right pick for an after-party or a business event. However, if it is some fundraising, you should consider your options and budget accordingly.
6. Referrals And Costing
You can consider getting referrals from people. You should ensure that you are getting referrals for both options that you are considering. But it would help if you did not forget the cost. It is not a personal event. Your selection for a professional corporate event should be budget-based.
Conclusion
Corporate events are incomplete without some music. But, what kind of music and the professional source for providing such services should be a good and research-based decision. Hence, you can consider these tips while choosing because they can help you make your event a big hit.