Are you organizing an event soon and need some inspiration for a custom wristband design? Look no further! Here you can find tips, ideas, and helpful information to make sure you create the perfect wristbands for your upcoming event. So, whether it's a concert, corporate gathering, or charity fundraiser, this blog is your go-to source for your wristband design needs. Let's get designing!
Benefits of Wristbands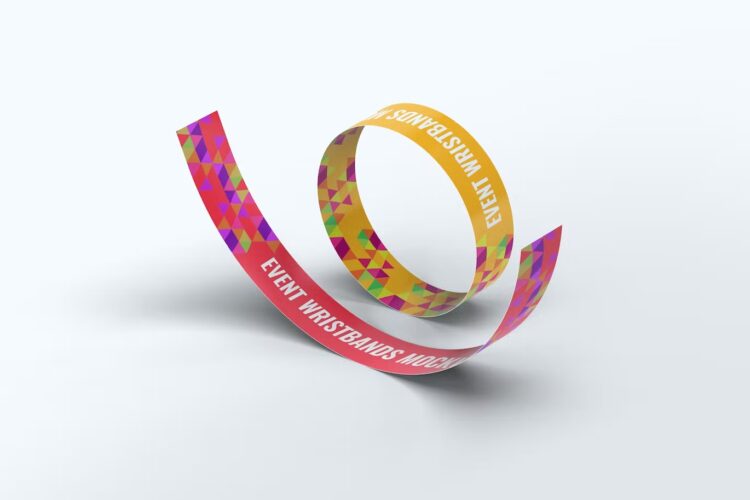 Wristbands are one of the most cost-effective and efficient forms of identification for any event. They are a great way to let your guests know that they have been granted access, giving them peace of mind throughout their attendance. Using them can be a great way to differentiate whether someone is an invited guest, or if they have purchased general admission. They also act as a security checkpoint; after your guests have entered your event they cannot remove or transfer it, making it difficult to gain unauthorized access in and out of your venue.
There are many types and sizes of wristbands available, depending on the type of event you are hosting. You can choose from:
Vibrant colored Tyvek paper with custom printing options.
High-quality vinyl material with snap locks which allow guests to adjust the size for a secure fit.
Moisture-resistant silicone bands come in various shapes and sizes.
Non-tear plastic bands are embedded with security features.
Classic cotton cloth strings are designed for those events which require an even larger quantity of attendees.
No matter what the occasion is there is always a suitable style and type of wristband to meet your specific needs. As a result companies now have more control over their inventory in relation to check-in time frames, anticipated entry numbers and managing crowd control during peak times at venues as well as limiting access areas within an event's perimeter. Wristbands are also simple solutions for cashless transactions at festivals, concerts and carnivals which promote faster interactions between consumer consumption products like beverages and snacks.
Moreover, custom-printed wristbands with logos provide excellent branding opportunities throughout various types of marketing events such as company meetings or conferences when short runs may be needed within tight timelines while allowing organization recognition during such occasions too! You can explore the offerings of Custom Lanyard for their premium quality custom silicone wristbands that cater to your specific design needs.
Types of Wristbands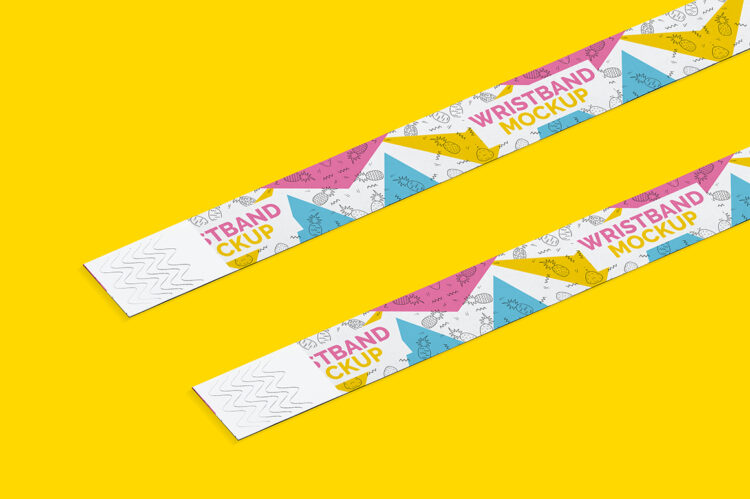 When it comes to choosing the right one for your next event or party, there are several types to consider. Your options will depend on whether it is an indoor or outdoor event, what colors are desired, and the budget available. In general, the types can be broken down into three categories: paper/cardboard, vinyl, and silicone.
Paper/Cardboard: These are usually made of tear-resistant paper or cardboard and have a detachable tab with an adhesive strip on one end that allows them to be securely fastened around one's wrist. These are great for one-time use events as they cannot be reused once removed or tampered with due to their tear-resistant construction. They also make great promotional items since they can feature your logo or artwork printed on them.
Vinyl: They are ideal for outdoor events as they offer additional water resistance thanks to their durable construction and can last for up to a week or two depending on how well maintained they are. These come in a variety of colors and styles including single-use snap lock vinyl bands, dual locking vinyl bands, double-looped Tyvek bands, color insulated bands and hex weave decorated braceless closed loop bands that offer premium style and security with their patented locking technology.
Silicone: They provide a secure fit that is tight enough to keep on all day but loose enough that it can easily slide off when needed. Their soft rubber construction makes them comfortable against the skin yet durable enough that they won't easily rip apart like some paper/cardboard models do after extended wear. Besides being flexible and waterproof they also offer additional customization options like glow-in-the-dark color finishings which adds an extra element of spice to any event!
Tips for Promoting Your Event with Wristbands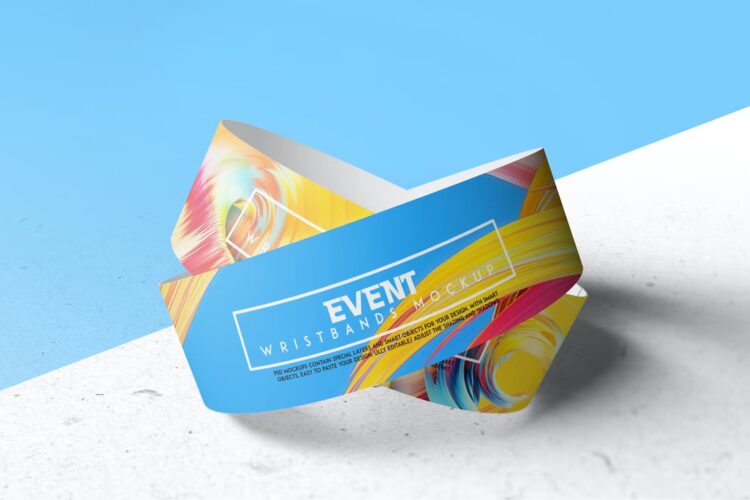 When planning a special event, wristbands are great tools for organizing attendees, enhancing safety and making a lasting impression. Wristbands can also be used to promote your event with tremendous success. Here are a few tips to consider when selecting the perfect wristband style and design:
Style of Wristband: Choose the style of wristband based on the look and feel you want your guests to have. Generally speaking, Silicone Tyvek, Plastic and Vinyl all work well for promoting events.
Design of Wristband: The design of your custom wristband should be unique & clearly distinguishable from other products on the market. Incorporate logos along with sharp lines & typography effects stand-out elements to draw attention to crucial details about your event: registration information, performance times & more! With online ordering services like ours, you can easily customize each order – adjusting color combinations, PMS variations & more – until you get precisely what you're after!
Quantity of Wristbands: The number of bands you order should accurately reflect the anticipated turnout at your event – extras will ensure everyone is accounted for without breaking the bank! Follow an estimate formula that works for any size gathering by multiplying individual attendance by 3 or 5 depending on what type of experience/engagement guests should expect to help manage budget constraints while providing enough stock capacity!
Conclusion
In conclusion, the best way to design a custom wristband for your next event is to make sure that you focus on the details. Quality should be first and foremost, with strong attention to detail in the materials and printing process. Additionally, consider making use of interesting finishes such as glow-in-the-dark inks, sequins or metallic threads for an added touch of flair.
Finally, select a meaningful symbol or design that speaks to the theme of the event and resonates with your target audience. With careful consideration and creativity in your wristband design, you can create a wearable item that guests will love wearing!