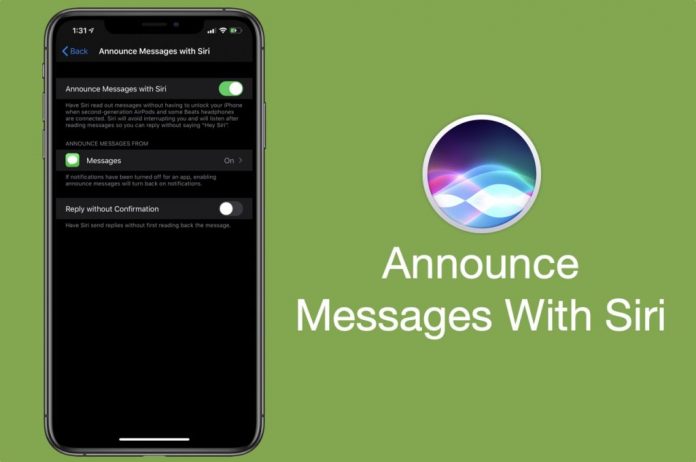 How to stop Siri from reading messages on AirPods
Siri is Apple's personal assistant for iOS, macOS, tvOS, and watchOS devices that are powered by artificial intelligence and leverages speech recognition (AI).
Siri reacts to users' voiced requests by responding back to them over the device's speaker and displaying pertinent information from specific applications, like Web Search or Calendar, on the home screen. Users may also use the service to dictate emails and text messages, read received emails and messages, and perform a range of other functions.
History and evolution
Siri was created by combining several sources, initiatives, and technologies. DARPA supported the Cognitive Assistant that Learns and Organizes (CALO) project, which aimed to produce a personal assistant using machine learning technology.
Siri is a voice assistant that allows people to interact with their devices by using their voice or commands. Siri is commonly used to send text messages, set reminders and alarms, organize meetings, make phone calls, and more. It has various features, including low power mode activation and a Do Not Disturb (DND) mode.
If you have AirPods or Beats headphones, you may have been surprised to hear Siri read out your iPhone alerts. Although this is frequently a useful feature, it may also be unpleasant at times. It's also a concern if you're sharing your headphones with someone else and don't want your notifications to read to them.
Airpods are wireless Bluetooth earbuds designed by Apple Inc. It first appeared on the market in 2016, alongside the iPhone 7. It has excellent sound quality and contains a microphone that filters out background noise, a built-in accelerometer, and optical sensors for detecting taps and pinches. It is compatible with any device that supports Bluetooth 4.0 or higher, including Windows and Android devices. This device takes time to charge, 6 hours approx., and after charging can easily be used for 30 hours.
One of Apple's AirPods' advantages is that it allows Siri to read aloud text messages as soon as the user gets them. The user can then respond to the message while remaining hands-free. However, the functionality also interrupts everything a user is doing in order to read the text message. Here's how a user may prevent AirPods from broadcasting incoming messages.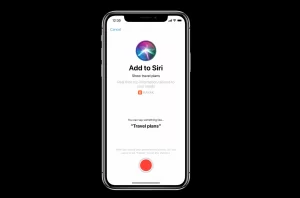 When you wear your AirPods or compatible Beats headphones, Siri may broadcast incoming alerts from applications like Messages and Reminders, as well as third-party apps that are supported. Then you can respond quickly and hands-free.
Turning off and on Announce Texts in the Control Center is the quickest method to stop and start Siri from reading your messages. This solution even allows you to disable and enable this function for an hour at a time or permanently.
Enable or Disable Announcement Notifications–
Navigate to the Settings app > Notifications > Announce Notifications.
If you want to stop the notification, there are two options: Stop Siri from reading messages on AirPods:
It can permanently remove the option of announcing messages with Siri by using the control center in the phone settings.
It can turn off or temporarily disable Siri from reading messages using the control center.
Steps to follow to stop Siri from reading messages on AirPods:
Go into the settings of the control center, then go to the option of notifications, find the announcing messages option, and make it disabled by pressing minus. And make sure to enable it whenever you need it back.
It also has features that allow you to disable messages for a certain time period, like 5 hours or for 1 day. It depends on how anyone wants to handle it.
How to stop Siri from reading messages on AirPods using the Apple Watch:
In that case, whatever instruction was mentioned above may not work with an Apple Watch. In that case, anyone needs to follow different steps.
Steps to follow:
Swipe up from the bottom of your Apple Watch to access the control center, and then tap the announced messages with the Siri icon to turn off the watch. And you can tap and hold for a menu that allows anyone to choose the option of announcing messages for hours or days. The announcing message features will automatically revert after the timer expires.
Why would anyone want to stop Siri from reading messages on AirPods?
The Announce Messages with Siri feature allows it to read a text message above any other app or activity on the phone. There are a few reasons why someone would want to disable these Siri announcements. For example, if too many message notifications arrive too soon, they may become unpleasant. Similarly, if the user is listening to an interesting audiobook or listening to fantastic music, the interruptions may need to be stopped. While this functionality may be configured to just accept messages from specified applications, there may be occasions when interruptions are undesirable regardless of the source. It's always wonderful to have options.
Apple will continue to improve its AI and machine learning technologies and may make further acquisitions that will extend Siri's range and accuracy over time. However, Apple has been conducting AI-based research for quite some time. Expect this to continue for the foreseeable future, fuelling breakthroughs across Apple's hardware, software, and services.
Read Also: 5 Tips For Growing Instagram With Real Followers And Likes
Conclusion–
Since then, Apple has been expanding that knowledge base by utilizing new kinds of AI and machine learning. It has also tapped into other data sources to provide Siri with a far broader data set from which to answer inquiries. With each passing year, Siri has gotten smarter and faster due to the iPhone's rising processing power and Apple's developing skill in promptly answering inquiries.