Each year brings about new developments in the worlds of photography and fashion. As a result of the sense of fulfillment and allure boudoir photo shoots brings to their subjects, it has been increasingly popular in recent years.
It is every woman's secret wish to conduct a Boudoir photoshoot and boldly embrace her femininity. It is not just a saucy photoshoot but a symbol of power and bravery. It is an excellent way to overcome the fear of being photographed nude or wearing revealing clothing. Paying attention to a few details can guarantee a magical photoshoot. A successful boudoir, though, requires some planning.
1. Pick A Trustworthy Photographer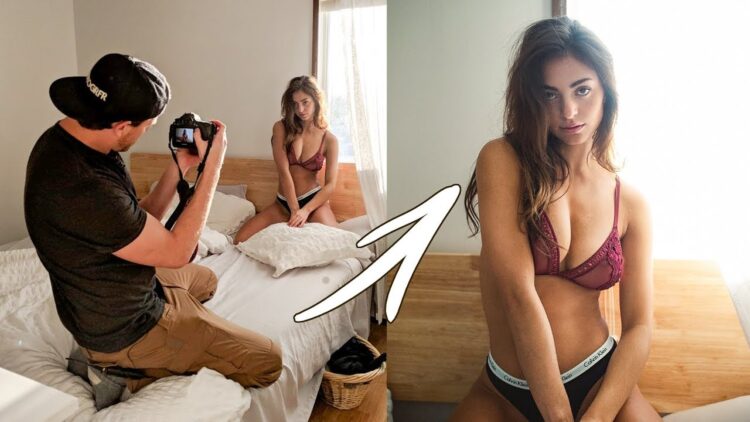 Please seek a professional photographer specializing in boudoir photography, and always pay attention to the reviews about them. A recommendation from a reliable friend is preferable. Find out if editing is a standard service provided by the studio or if upgrading to a more expensive package to receive airbrushing is required.
In-house hair and makeup services are available at several studios. If the selected photographer doesn't provide these services, scheduling a separate visit to a makeup artist would be necessary.Keep in mind that more makeup is vital for such photography.
2. Communicate Well With The Chosen Photographer
It's an excellent idea to have a conversation with the photographer about the kind of shoot one has in mind so that both parties have a clear picture of the efforts to put in for the desired results. One can easily find a boudoir photographer in Dallas meeting their requirements. Photographers in Dallas are more than willing to cooperate with their clients and respect the clients' comfort, thereby crafting the best photoshoot around their needs.
One can discuss all aspects of the photo shoot, including poses, clothing, makeup, props, timing, lighting, and the final feel of the pictures and editing. The photographers have a keen eye and can provide an opinion on what outfits would add glamor to the shoot.Feel free to ask the photographers for their ideas on the desired theme. Due to the compassionate nature of the photography sessions, the client's level of ease is of utmost importance.
Voicing out one's desire to have music play in the background while working can blow off some steam. For some, listening to music can inspire confidence and joy in the hours leading up to the boudoir shoot. All playlist connoisseurs can create playlists for their activity and the emotional state imaginable during those hours. Bring some props and accessories to get the most out of your shoot. A good photographer can advise their client on how to best include them in the photoshoot.
3. Skin Pampering Is A Must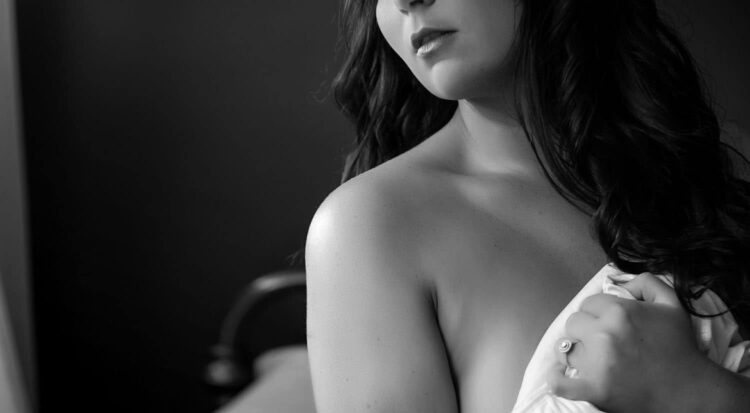 Please refrain from any facials or waxes in the hours before the shoot, as they might irritate the skin. The optimal amount of time is five to seven days in advance. Avoid using artificial tanner that could result in an orange or streaky look.
Exfoliate the skin and get the manicure and pedicure done right. Consider applying striking nail polish to flaunt one's feet and hands. Apply moisturizer regularly to maintain supple and glowing skin.
Walk up for the photoshoot with a fresh face because the photographer might want to capture some close-up portraits. Please remove all makeup, dirt, and grease traces from the skin before leaving for the shoot. Prefer loose-fitting clothes to avoid skin blemishes. Be cautious about wearing anything that could leave a mark, such as a tight belt or sequins.
4. Radiate Your True Self
Generally, people feel at ease in front of the camera after a few drinks. While a few drinks may help the client relax, doing so could disrupt the session's normal rhythm. Some folks turn bright pink or scarlet when they drink, while others get hazy after only one shot.
Cut out fast food and eat more healthfully. Hydration is a critical factor in maintaining healthy skin. Dodge caffeine and alcohol before the photo shoot as they irritate the nervous system and lead to red, blotchy skin. Healthy skin is a result of both nutrition and topical application of moisturizers.
One will be more at ease and self-assured if one has a good night's sleep before the photo shoot. Avoid looking tired and puffy during the session by getting enough sleep the night before.
5. Pick The Outfit That Builds Confidence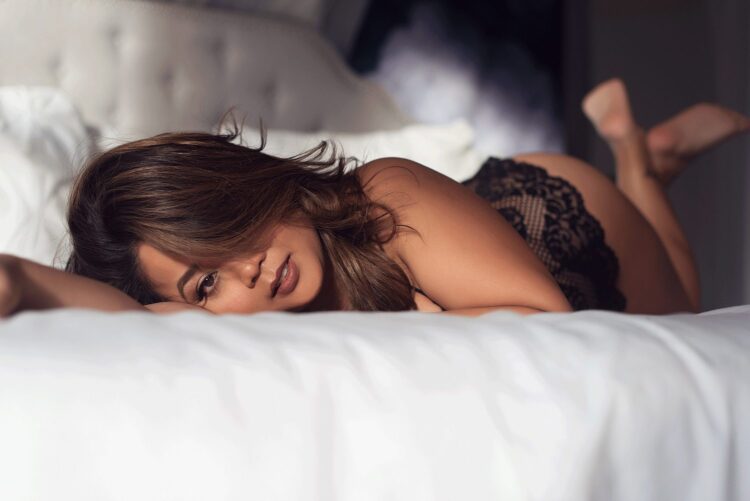 One can resolve any issue with confidence. The secret to an excellent Boudoir shoot is grooming to make one feel gorgeous and strong in front of the lens. Wearing something that makes one feel good is a priority when planning what to wear for the shoot. Women must finalize outfits that complement and enhance their personalities.
Get clothes that fit well and accentuate the best features. Attempt to avoid clothes that draw more attention to just about any areas one would rather keep concealed. For instance, women may settle for high-waisted panty sets and bodysuits if they are self-conscious about their bellies.
Boudoir doesn't always mean going for revealing outfits. Dressing in casuals or layers can also spice up the session for a woman who does not consider exposing much. Wear something that doesn't constrict one's movement or make one feel uncomfortable.
6. Rehearse Right Before The Shoot
Try to create some drama and contour with makeup, as these photographs should be eye-catching and elegant.
One should rehearse the poses and expressions they would like to give for their shoot. A rough idea of how the photo shoot will turn out in advance can allow one to improvise upon their poses. Ensure the chosen outfits provide the air to breathe in and move around.
Bottomline
Following these seven guidelines for the first Boudoir photo shoot will ensure a relaxed and enjoyable experience. One will have more time to take pictures and concentrate if the session proceeds smoothly.
Hire a crew that gives clients space to feel safe while encouraging peak performance. Don't overthink it; go with the flow when it is time to put on the show.