In today's world, everyone wants to enjoy and earn money in their field. It may be the case for some, whereas others give up on their hobbies to work a 9 to 5 job. But what about people who choose arts as their major? Not all of them work a 9 to 5 job or want to work for eight hours only to work on a particular product all that time. The balance between both of these is to opt for your hobbies as a side hustle like glass blowing.
Glass blowing has a great career ahead; you can put in as much time as you want, keeping in mind your profit would solely depend on the number of goods you sell. It's not something that would require you to work on it for more days, weeks, or even months, for a single piece to sell.
What Profit Does Glass Blowers Make?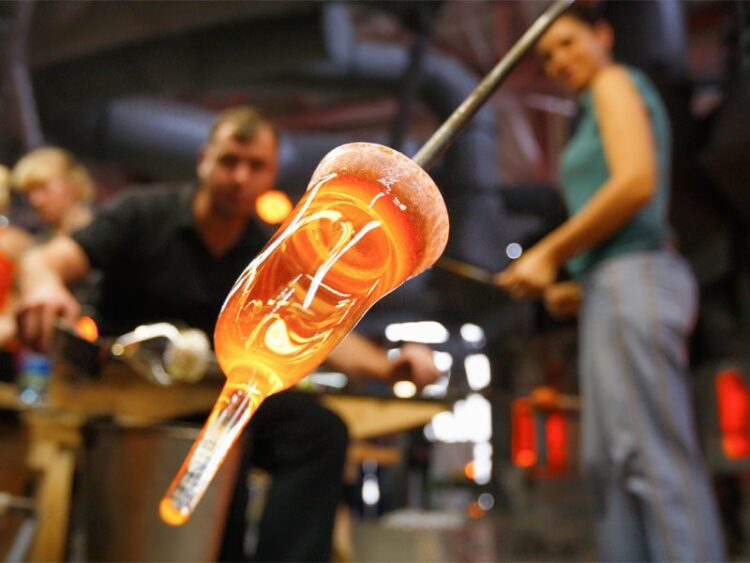 Profit depends on the type of glass-blowing artist you are and the number of goods you produce. Many artists in this field have years of experience in various methods used and thus have accuracy for the type of design and piece the customer wants. Though you only need a little experience if you are doing glass blowing as a hobby or side hustle. But if you want to be a master or have a name in this field, experience in various methods and how creatively you work with the Glass blowing lathe is going to determine your profit.
As a side hustle, it all depends on how many people you can reach and the clients you get. There isn't a particular number but a percentage that could vary from 55% – 65%. Average glass blowers have a median salary of about $40,838, whereas this could significantly increase if you are an experienced professional in this field to about $226,665. The majority of the glass blowers make anywhere from $40,000 to $100,000 in a year as it's either a side hustle or a glass-blowing startup.
5 Things You Should Know About Glass Blowing As Your Side Hustle
Profit is one of the major things that keeps one motivated to spend more time on your hobby further. If your hobby is intricate and requires even more attention, it might not be as profitable in the long run as you thought. Short-term gains will provide only momentary happiness when you convert your hobby into your side hustle.
Setting a goal on what you want to achieve and what you expect as the outcome will help you check whether it will be profitable for you. Below are five things that you should know about glass blowing and why it is profitable as a side hustle.
1. Flexibility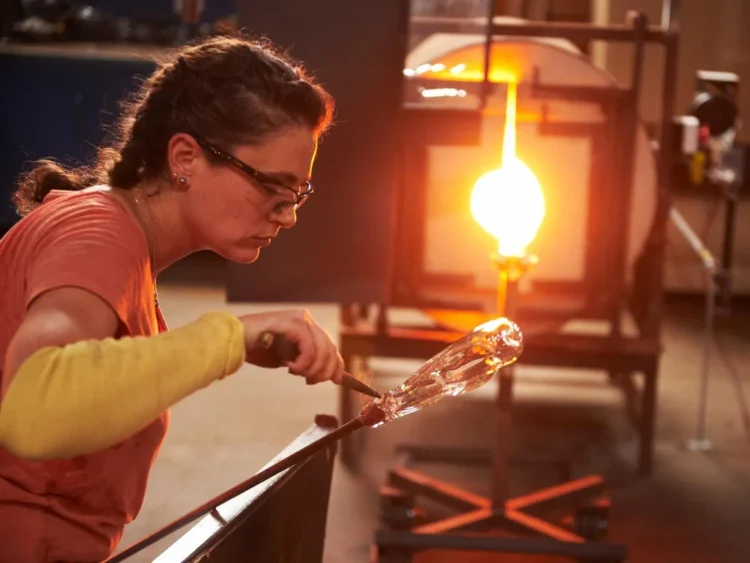 When opting for glass blowing as a side hustle, there are various investments that you need to make. After that, it all depends on the time and effort that you can put into your work. You can put in the effort as much as you want, wherever you want, even if time is flexible; wherever you have time, you can work on your goods. Even the customers will only need a little maintenance or benefits; they would only have to place their order and receive it when finished. The flexibility in this field is so high that there are nearly no chances of stress affecting your art pieces.
2. Work In The Market As You Want
If there is a particular design or a method that you really like, you can put in more effort and create more work pieces as you like. Further, you don't have to sell to a particular company or have restrictions on who to sell to. You can sell your products to anyone and work with the clients according to your comfort. Even the platform on which you sell your goods isn't restricted. You could be selling your goods offline at a shop, fest, or online platforms, whichever gets you more customers and future clients.
3. High Income Potential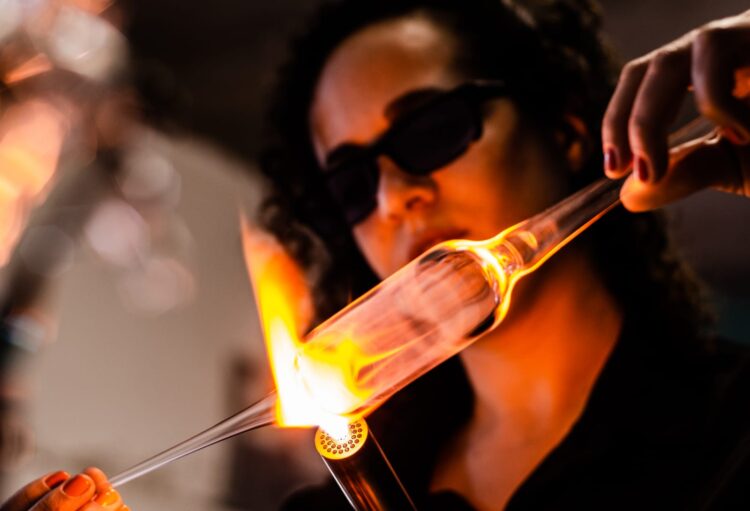 The more work you put into glass blowing and selling your work, the higher the potential for your income. Your income wouldn't be shadowed or restricted by the trend in the market but would depend more on the types of goods you have. It will not only segregate your clients and their needs but also keep your options for different artworks open for the future.
4. Don't Need Much Experience
No matter what type of side hustle you choose, it's different from one where you want a name or a respected professional title. In glass blowing, you would be making a good amount of money from just selling your products, and you wouldn't have to go into much of the intricate work that takes months and years of practice. Also, only a few people look for this type of work and prefer the simpler and everyday type of goods which are easier to make and only need a little experience. This helps you be more flexible in the market and not be dominated by well-known artists.
5. You Can Sell As Well As Teach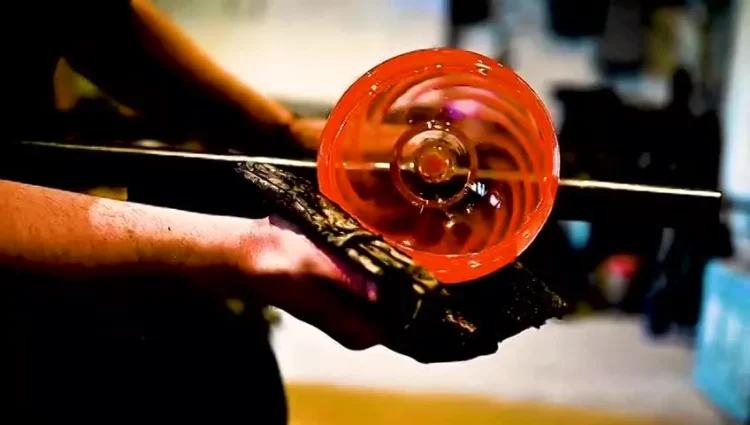 Glass blowing is a hobby for which you must have practical knowledge and training experience. While you could put in long hours in making your goods, at the same time, you can teach newbies the basics of glass blowing as well. Your work would give them the practical knowledge that they need and implement the same when they work. It is extremely beneficial when you cannot produce a large number of goods but want to earn a profit.
Conclusion
Everyone has different tastes in creativity and how they choose to represent their work. Similarly, glass blowing is an excellent example of how two people could be making the same pieces, but the difference in their representation could set the final product worlds apart. This slight difference in work allows you to reach different people in the world and earn some profit along with your hobby.