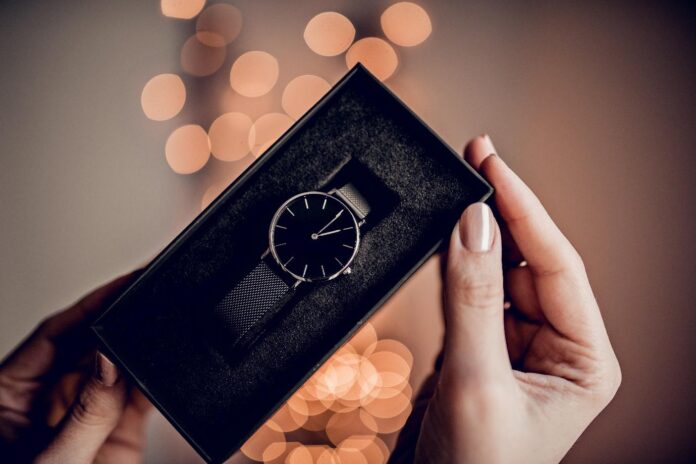 In the realm of accessories, watches reign supreme. Be it an analog or smart watch, it is a must-have for both men and women, but finding the perfect match is key. Your watch should harmonize flawlessly with your attire, reflecting your personality with panache.
Whether you prefer sleek sophistication or practical functionality, choosing the right timepiece is vital.
And if you are seeking that one extraordinary watch that effortlessly suits every occasion, then in this blog, we will uncover the best watches you need to level up your styling game!
Unveiling the Power Behind Watches for Women and Men!
Wearing watches for different occasions can significantly enhance an individual's appearance and overall self-presentation. For some, a watch serves as a fashion statement, while for others, it fulfills a functional purpose related to their profession.
When searching for a watch that perfectly complements one's attire, certain guidelines must be followed to ensure the ideal choice. However, before delving into those guidelines, let us explore the typical motivations behind people's inclination to wear a watch.
Convenience
A watch is a valuable accessory for keeping track of time. While younger generations have switched to using their phones for this purpose, in certain situations, such as during meetings and discussions, it appears more professional and classic to check the time discreetly on your wrist rather than using a phone.
Functionality
People commonly use watches in their professions to indicate personal preferences and enhance their professional setup. For instance, doctors wear specialised watches for simple and effective pulse measurements. Professional athletes rely on watches to remind them of activities and track their progress.
Stylish
Wearing a watch is a stylish way to enhance one's outfit and make a personal statement. It is an important accessory that expresses the wearer's personality and communicates much about their individuality.
Now that we have identified the importance of wearing a watch let us look for perfect watches to complement your every look:
Ruffles Pink Dial Stainless Steel Strap Watch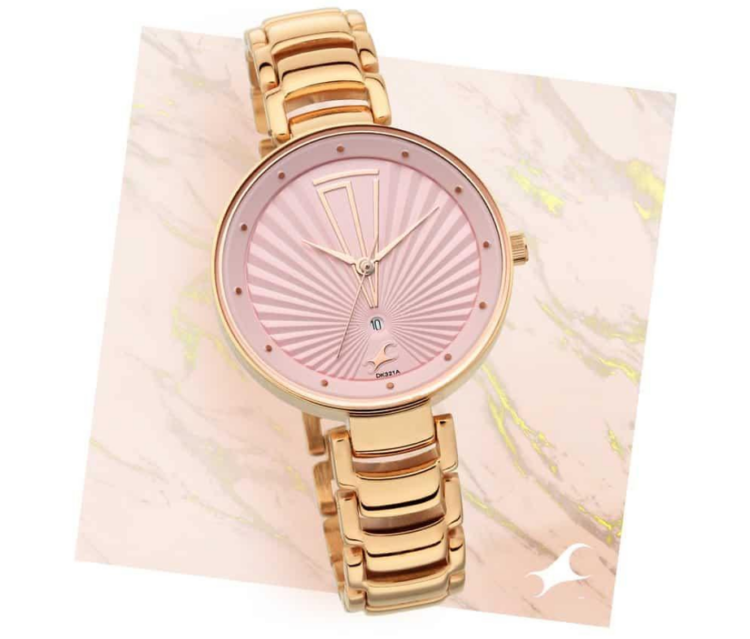 Indulge in the epitome of versatile elegance with the Ruffles Pink Dial Stainless Steel Strap Watch. This captivating timepiece is the ultimate accessory, effortlessly enhancing every look in your wardrobe. The exquisite pink dial exudes a feminine charm, while the sleek stainless-steel strap adds a touch of sophistication.
Whether dressed for a glamorous soirée or rocking a casual-chic ensemble for a day out, this watch is your perfect style companion. Its timeless design seamlessly transitions from day to night, ensuring you are always adorned with elegance.
From office meetings to date nights, the Ruffles Pink Dial Stainless Steel Strap Watch is a fashion statement that demands attention. Its versatility knows no bounds, effortlessly complementing any outfit with grace and refinement.
With the Ruffles Pink Dial Stainless Steel Strap Watch on your wrist, you will radiate confidence and make heads turn wherever you go!
Tick Tock Black Dial Metal Strap Watch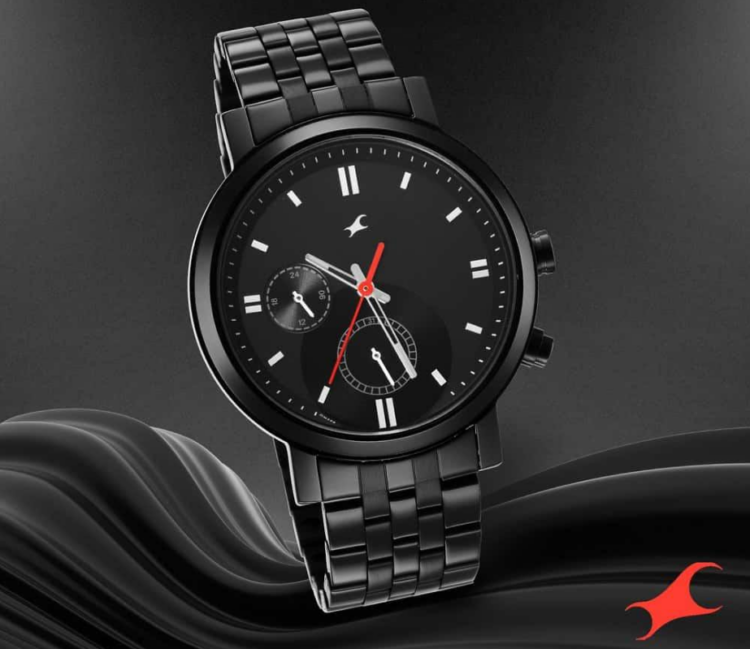 The Tick Tock Black Dial Metal Strap Watch is the ultimate accessory for men who crave timeless sophistication. This striking timepiece is a flawless complement to every look in your wardrobe, adding an air of confidence and refinement.
With its sleek black dial and elegant metal strap, this watch exudes masculinity and versatility. Whether you are suited up for a formal affair or rocking a casual ensemble, this watch effortlessly elevates your style game to new heights.
It effortlessly transitions from boardroom meetings to weekend adventures, ensuring you are always on point. Its black dial exudes an aura of mystery and intrigue, while the metal strap adds a touch of rugged charm.
This watch epitomizes timeless elegance, embodying the perfect balance between sophistication and ruggedness.
This accessory completes your every look, capturing attention and leaving a lasting impression.
Stunner in Blue Dial & Metal Strap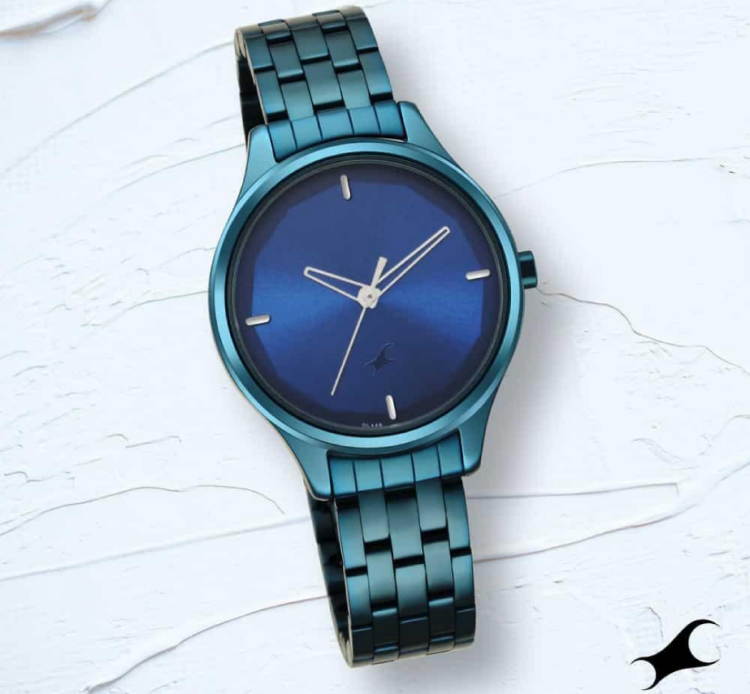 The Stunner in Blue Dial & Metal Strap – is a timepiece designed to captivate hearts and enhance any ensemble with its unmatched charm and elegance. This beautiful watch is more than just an accessory; it is a statement piece that exudes confidence and style.
The stunning blue dial of this timepiece is reminiscent of the ocean's depths, mesmerizing with its rich and alluring hue. Its sleek and minimalist design allows the dial to take centre stage, creating a captivating focal point that effortlessly draws attention.
The lustrous metal strap further elevates the watch's allure, showcasing a refined blend of sophistication and contemporary aesthetics. This watch transcends trends and becomes a timeless companion for every occasion.
Whether it is a casual outing with friends, a formal event, or a romantic dinner, the Stunner in Blue Dial & Metal Strap complements any look with its versatile appeal.
It effortlessly adapts to your style, making a bold and confident statement or subtly accentuating your outfit, depending on your mood and the ambience.
Stylish Chronograph Watch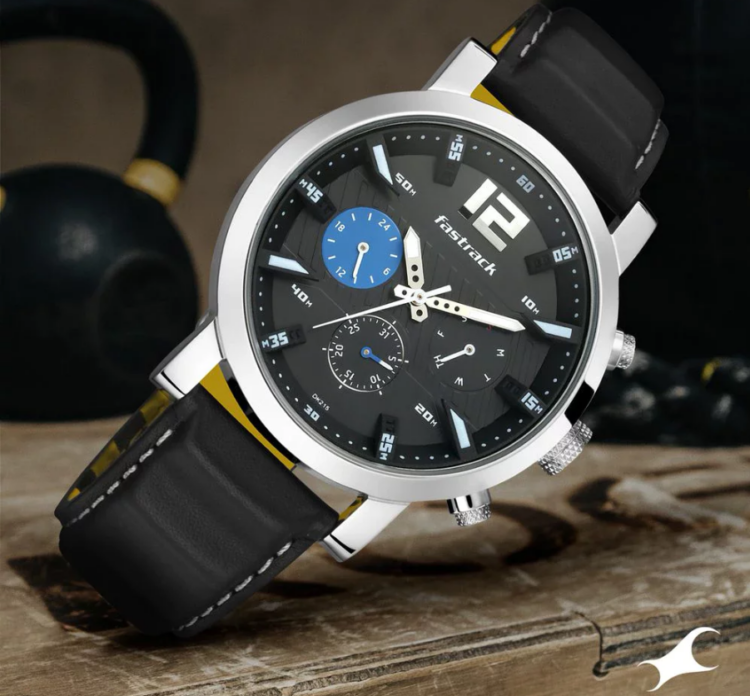 The stylish chronograph watch is a versatile timepiece that combines functionality with sophistication. Its distinguishing feature is the additional stopwatch function, allowing you to measure elapsed time with precision.
Whether you're attending a business meeting, a formal event, or engaging in outdoor activities, the chronograph watch adds a touch of elegance to any ensemble.
Picture this: You're dressed in a sharp suit, ready to conquer the boardroom. As you glance at your wrist, the sleek chronograph watch catches your eye. Its meticulously designed dial, adorned with sub-dials and a date window, exudes a sense of timeless elegance.
The precise movement of the hands and the reliable stopwatch function empower you to track time effortlessly, whether you're presenting in the conference room or networking with clients.
Beyond its functional appeal, the chronograph watch serves as a statement accessory that enhances your personal style. With a range of designs, from classic to contemporary, you can choose a chronograph watch that suits your taste and complements your every look.
From casual attire to formal wear, this timepiece effortlessly elevates your outfit, leaving a lasting impression wherever you go.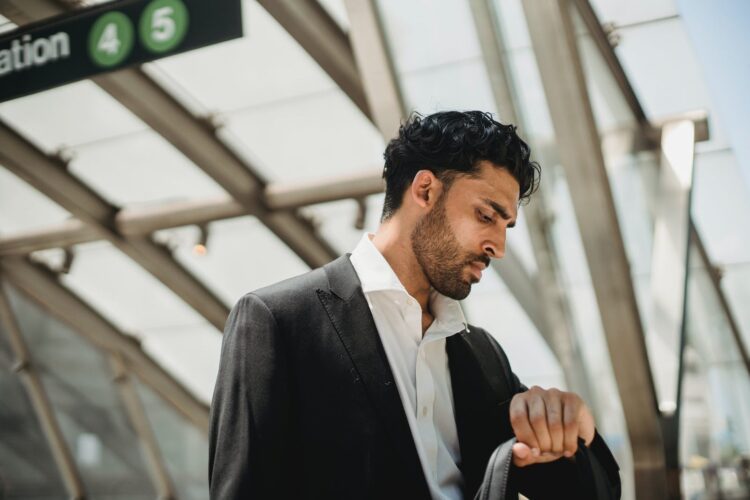 Whether you're timing laps on the race track or making a bold fashion statement at a social gathering, the stylish chronograph watch is a versatile companion that exudes confidence and sophistication.
Its blend of functionality and timeless design makes it a must-have accessory for individuals who appreciate the perfect marriage of style and practicality.
If you are considering expanding your watch collection, we recommend exploring the collection at Fastrack.
They offer a diverse selection of watches catering to a range of styles and occasions, making them an outstanding choice for individuals looking to enhance their fashion.
The watches featured in their collection are stylish, exceptionally comfortable, and functional, making them a worthwhile investment. With Fastrack Watches, you can be confident that you will capture attention and leave an impression!