Accessories are a mandatory part of good styling, and some are even necessary because apart from being effective fashion accessories, they are also functional and practical. Every lady's wardrobe should contain a good bag, a spacious leather wallet, as well as an umbrella, which is of good quality and long-lasting. A bag is one of the favorite fashion accessories of every woman. In addition to its practicality and primary purpose of keeping personal things in one place without spreading them around in pockets, the bag will without a doubt complete any fashion combination.
When we talk about this fashion accessory, women very often have several of them in their closets, of different sizes, shapes, colors, and materials, suitable for every occasion. Yes, women like to follow fashion trends, but also classics when it comes to purses. Thus, in almost every woman's wardrobe, you will find a classic black bag that is suitable for almost all occasions. Lately, brown has become the "new black", no matter what shade it is – dark brown, camel, khaki, or beige.
Speaking of beige, it is very useful, especially for summer combinations, it has successfully replaced white, and it adds elegance to any outfit. Designer bags are definitely something all women want, but having in mind they are quite expensive but long-lasting, it is always recommendable to buy a classic model. Still, women often do not know how to successfully combine a bag with their fashion style, and no matter how good the bag and each piece of clothing look individually, together they make one big fashion failure.
Another great way to add some personal style to your handbag is by attaching enamel pins. These small, decorative pins come in a variety of designs, from cute and whimsical to edgy and bold, and can be easily attached to any bag for a unique touch. They are a great way to express your personality and add some fun to your outfit. Plus, enamel pins are a budget-friendly way to update your handbag without having to invest in a new one.
Trapped in the 90s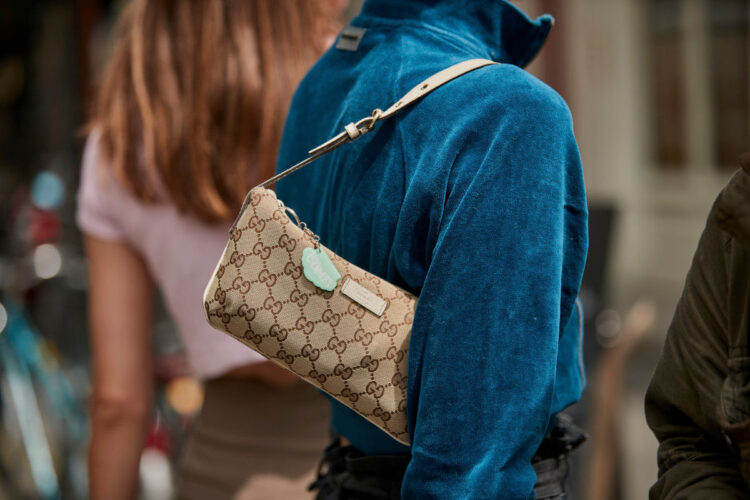 The fashion of the 90s has returned to the big doors, as we can see from the cargo pants that are back in fashion, wide t-shirts, fall hats, shoes with a platform, but also sandals. Dress just like we described and you can't decide which handbag would go best with your outfit Given that it is a casual style, a waist bag is a right choice. That way, you will always have your personal things with you, and you will look perfect. You can also combine it with denim shorts, a wide t-shirt with short sleeves, sneakers with a platform, and socks that reach over the calf. Add a sports cap and you have completed the styling.
Boho style
Boho style has been very popular lately, but many people do not understand what this term implies. The essence of boho style is hidden in indifference to everyday life and problems; it is characterized by freedom, a good mood, crazy spending of money, and dreams of better income so that such a lifestyle could last. If you like to wear big blouses, fringes on blouses, jackets, bags, vests, and maxi skirts with floral motifs, then this is exactly your style! The best thing about this style is that you can forget about the fashion rule "less is more" because that is certainly not the case here. Therefore, encourage yourself and combine several different patterns. Let your fashion combination be characterized by good vibes!
Classic style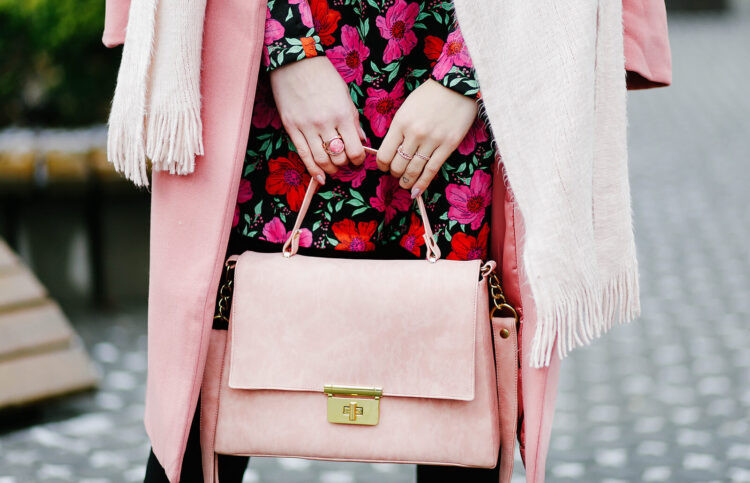 Classic style is definitely timeless. Its main characteristics are minimalism and simplicity, which does not mean that it is without charm. On the contrary, the classic style of clothing for women is still one of the most important proven ways to emphasize your natural elegance. This style of clothing is associated with self-confident people, those who are aware that they can attract attention in other ways, not only by dressing provocatively. The classic style of clothing emphasizes the high quality of the fabric and models that carefully follow the body line without looking vulgar or provocative. However, this does not mean that this style is boring, and a good bag with a large handle or a modern hat will make the combination simple and chic at the same time.
Romantic style
For eternal dreamers, there is a romantic style that exudes flowy dresses in pastel colors and floral patterns. These girls love freedom, life, enjoy nature, flowers, every day. They don't like to feel trapped, so they often choose small bags worn over the shoulder or woven and straw bags, which are a real hit this year.
Business look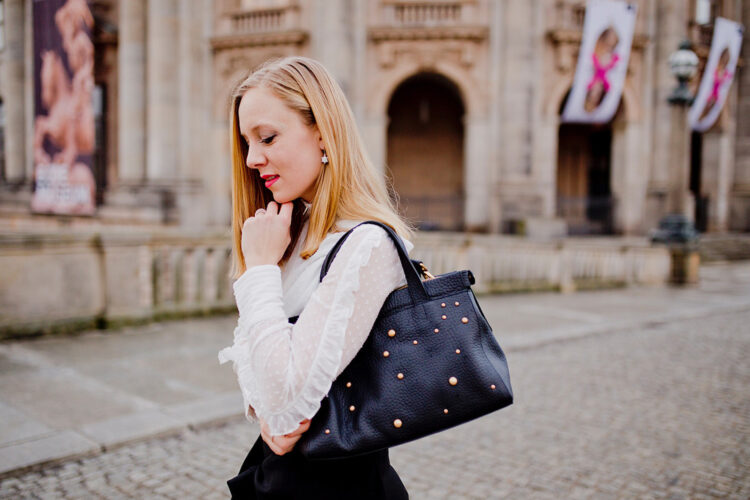 The business look is quite similar to the classic look. It is characterized by knee-length skirts, elegant shirts, and jackets. When choosing business clothes, it is important that you feel comfortable because you wear them almost all day. Business attire is the formal dress code for many offices and business events. It signifies a professional style of dress that appears thoughtful and sophisticated. A medium-sized classic monochrome bag is ideal for business combinations and you don't need to save money for such an accessory because it will definitely contribute to the overall look.
Casual
The good thing about today's fashion is that everything is modern, and casual style is a combination of many different things – a suit worn with sports shoes, sneakers in combination with dresses, combining high heels with sports clothes. In fact, combining everything that makes you feel good, and casual. Like, you didn't care too much about what you were going to wear, but you actually made an effort to look that way. Choose your bag in the same way. Avoid bags with floral patterns and oversized ones, as they could spoil the styling.
Final thoughts
As we see, it is not hard to be yourself and fashionable at the same time, you just have to take some time and make the right decision. Use accessories, not only handbags but also sunglasses, scarfs, hats, bracelets, and other jewelry.
Regardless of whether we have complete freedom to decide which style we will follow or we have to follow a certain dress code, our clothing expresses our attitude towards the work we do, towards the employer, and also towards ourselves.