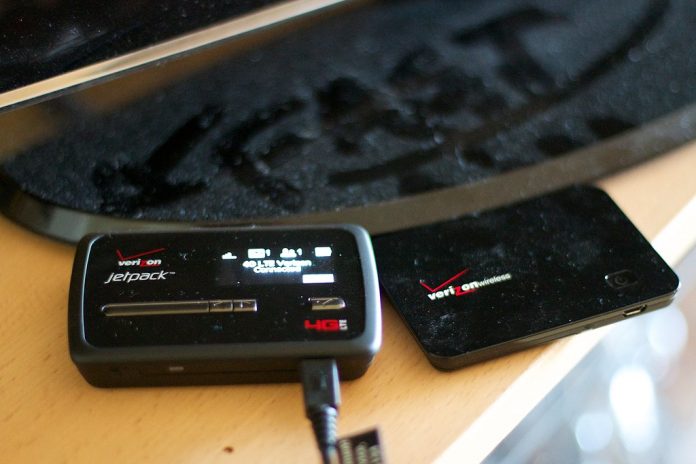 Very often, we need to keep track of our Verizon hotspot network security keys, popularly known as Wi-fi keys or pre-share security keys. The combination of numbers and alphabets in these network security keys is most likely 15 to 25 characters long. These security keys are readily available on the Verizon router. However, the procedure of finding can also be done online.
These keys come in a variety of shapes and sizes. You may simply discover Verizon's router/network modem's security keys by searching online and following the appropriate methods. If you don't have a proper idea concerning Verizon hotspot network security key, then this article is definitely going to clear all your queries.  we'll elaborate upon the many kinds of security keys available to Verizon customers, as well as how to find them.
TYPES OF VERIZON HOTSPOT NETWORK SECURITY KEY
There are predominantly two types of Verizon hotspot network security keys. They are as follows: –
WPA and WPA2: -Both WPA and WPA2 are wireless network security protocols that may be used to safeguard wireless networks. WPA employs TKIP (Temporal Key Integrity Protocol) while WPA2 can use TKIP or the more robust AES algorithm.
WEP: -Known as WEP, Wired Equivalent Privacy (WEP) is a security method designed to keep wireless networks' data private. The 802.11 standard includes Wired Equivalent Privacy. With a key of 40 or 104 hexadecimal digits, Wired Equivalent Privacy is one of its most unique features. These 40 or 104-bit keys were widely used and regarded as the best option for configuring routers in the past.
As a starting point, Wired Equivalent Privacy (WEP) was created to provide the same level of protection as a wired local area network (LAN) for wireless networks (particularly, WLANs).
THE PROCEDURE OF FINDING VERIZON NETWORK WEP KEY
When it comes to Verizon Hotspot Network Security key there are always queries concerning how to find the WEP key. here are a few notable differences between Verizon's various models when it comes to getting a WEP key.
For Verizon 9100EM or 9100VM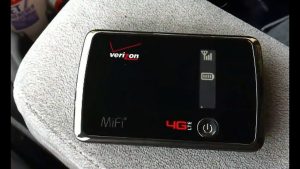 You must first know the SSID and WEP of your Verizon 9100 before you can connect to another computer network or make hardware changes. There must be a single SSID and passcode for all the connected devices.
The network security key can be obtained by following these steps:
Open a browser and go to the following URL: http://192.168.1.1.
The introduction may be found by looking it up in a book.
Click 'OK'
In the top menu bar, click "Wireless."
The wireless network status will be displayed on the screen.
The SSID is located at the bottom of the screen.
The WEP key is located on the fifth row of the screen.
Separately store your SSID and WEP passwords for future use.
Make sure the windows are closed.
For Verizon MI424WR:
For Verizon MI424WR, the following instructions may change depending on the router and the firmware that has been installed.
When you're ready, go to https://1921681.1.
Please enter your username.
Enter your password now. If you haven't updated the router's default password, type it in now.
Go to the Wireless settings.
Select the "Basic" option.
In the "Select a WEP key" box, enter the right information.
Save your changes and exit the settings window now.
Where Can I Find Verizon's WPA & WPA2 Passwords?
Once you have the SSIDs and passkeys for the Verizon network, you may use the following processes to retrieve the WPA and WPA2 keys.
For Verizon 9100EM or 9100VM, the steps are as follows: –
Go to http://192.168.1.1
Your username and password must be entered.
Stronger security terms necessitate including the serial number.
When you forget your Verizon router's password, use the factory reset option to reset it to its default settings.
In the Wireless settings box, type in the relevant information.
To finish configuring your router, just close the setup window.
WPA and WPA2 encryption codes are saved on your Verizon MI424WR router for use with WPA and WPA2. Make sure you've got your hands on them before following these simple instructions.
Go to http://192.168.1.1 and type in the address in the address bar of your browser.
Please enter the username that you've set up for yourself.
Please enter your password. Restore it as soon as possible by doing a factory reset.
Take a look at the Wireless icon.
Navigate to the Wireless Configuration Window by clicking the corresponding button.
In the Status Window, enter the Pre-Shared Key and the Encryption Algorithm. Don't forget to keep them secure in case you ever need them.
Wait a moment, and then exit the Verizon router setup screen.
Read Also: WHAT IS THE NETWORK SECURITY KEY FOR HOTSPOT?
All the above-mentioned measures and steps can be useful for anyone seeking information on Verizon hotspot network security key. If you have any further queries concerning Verizon hotspot network security key, feel free to contact us.