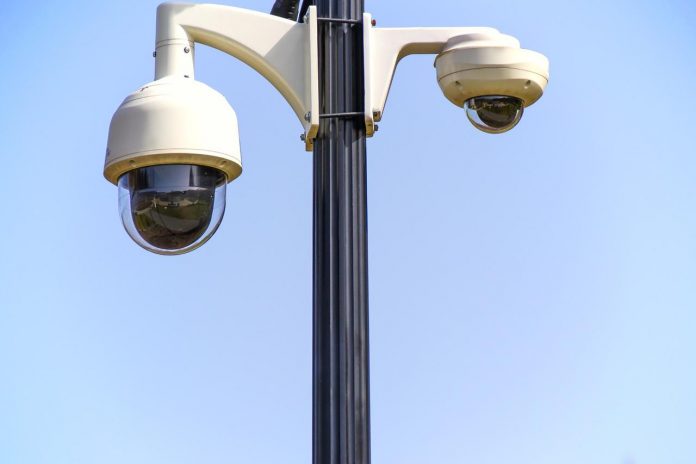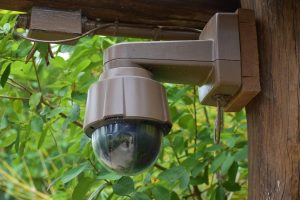 Home security camera: All you need to know.
[Disclaimer: This post may contain affiliate links. This means
As an Amazon Associate, I may earn a commission from qualifying purchases with
no additional cost to you.]
A home security camera can be your concern if you spend most of your time outside, going out for vacation, or keeping an eye on your pet or kids when you are not available at home. You have two options to have your house secure.
[DVR] Digital video recording and [NVR] Network video recording. DVR records everything in a digital device and connects via coaxial cable, whereas NVR connects via [PoE] power over Ethernet, which is connected to the internet and shows footage.
Why you should go with an NVR or IP security system.
If your priority is home security with easy yet reliable connectivity as DVR can be complex and have fewer functions because it requires external costs for the extension you need, NVR cameras can be the best option since it is easy and can volunteer your phone to access from anywhere.
NVR or Ip (Internet protocol) can use wifi or PoE to provide live footage and use cloud storage to access your recording, some of them are also Hybrid and support both Internet storage and SD card slot for free options.
NVR can be affordable security cameras but you will see a price hike depending upon the functions, quality and subscriptions. IP cameras can work on batteries and charging or some may need plug-ins to have power and most of them offer solar panel charging which can be helpful if there is sunlight available outdoor in your environment.
Any network camera can be wireless or wired depending on what you need. But first home security differs indoors and outdoors built according to their conditioning. Make sure you know where and what you need it for.
Here are some Best NVR home security cameras you should consider buying.
The product is ordered from low to high prices.
 Wyze Cam v3 
Wyze cam v3 price are affordable camera which is opted for both inside to keep eyes on and outside suitable for any weather condition in 1080p resolution. It works on an app that will show you live footage and works with both Android 5.0+ and iOS 9.0+. And also have a 34 GB micro sd card slot with 24/7 recording and 14 days of free-running cloud storage with 12-sec clips.
Pros
Starlight sensor night vision. (Coloured)
2-way audio and 80 dB mini siren.
Motion and sound detection.
Cam plus which unlocks pet/package/vehicle detection.
IFTTT certified.
What is IFTTT?
Ifttt (If this then that) can make two smart home devices from different or same brands work together. But, both the device should be compatible with ifttt to work together.
Cons
Require Outdoor Power adopter. (Sold separately)
Check on Amazon: Wyze Cam v3 
Zmodo Outdoor
Zmodo makes this list because of its sheer quality with 1080p resolution and the camera built with metal makes it suitable for harsh weather outside. The camera does need a power outlet but can connect to the internet and your mobile wirelessly.
Pros
Night vision
1-month free cloud.
Works with Alexa
cons
Check on Amazon: Zmodo Outdoor
TP-link tapo c320 ws
Tapo c320ws comes with powerful 2k video quality and IP66 can cope with extreme weather conditions. Wired and wireless opted internet connection. It comes with a local storage option of up to 256 GB storage capacity. Its app works with both android and iOS with a Two-way audio feature.
Pros
The package contains a power adapter and waterproof seal and cables.
Starlight night vision (Color)
Flash and siren alert.
Customizable motion detection.
Cons
You need a power outlet outside.
Check on Amazon: TP-link tapo c320 ws
 Ring stick up cam Battery.
Ring stick up with 1080p resolution is a wireless device that works on a battery with a micro USB charging cable. It can be used inside a house and stick up on the wall outside as well. With a basic low cost per month and full access to cloud storage, the ring stick cost. The best thing about the ring stick-up is that it works out of the box.
pros
Customizable motion detection
Night vision
Two-way audio
Easy battery change
cons
Does not support color night vision
 Reolink argus 3 pro
Argus 3 pro with 2k 4 MP camera can be placed both indoor and outdoor with Ip65 waterproof. Wireless with a rechargeable battery can last long even in a blackout. And the most affordable solar panel options available if it matches your suitable environment. With excellent video quality and night vision (color) and all the specs it offers, it is quite cheap from its competitor. Like, ring.
Pros
Works indoor/ outdoor
customizable siren and flash alert
128 GB memory card slot 
Cons
no motion zone
Non-removable battery
Check on Amazon: Reolink argus 3 pro
 Google nest indoor/outdoor
Nest battery-powered be on offer with in-built video storage records even without internet and also stores 3 hrs of video for free without any subscription. Ideal for any weather outside offers a great video and audio two-way audio quality like no other.
 Pros
Unlike other cam animal/person/vehicle detection are free
battery-powered
customizable motion detector
Cons
Google nest wired costs very cheapest.
Check on Amazon: Google nest indoor/outdoor
 Eufy Solo cam S40
Read More: Set up the public vault hunters server in Minecraft
Eufy cameras above all provide the finest instant alert. The Solocam s40 is powered by solar on its top within 2hrs of sunlight with a built-in battery, it also stores 8 Gb of videos in local storage inside and is cloud-free. This all-weather condition for outside grabs every detail in 2k resolution and night vision.
Check on Amazon: Eufy Solo cam S40