Abu Dhabi is a city of wonder, with towering skyscrapers, sprawling malls, and world-renowned cultural institutions. But if you're looking for a truly magical experience, head to Reem Island, one of Abu Dhabi's newest and most vibrant neighborhoods. Here are some of the brightest attractions to discover on Reem Island.
1. The Galleria Al Maryah Island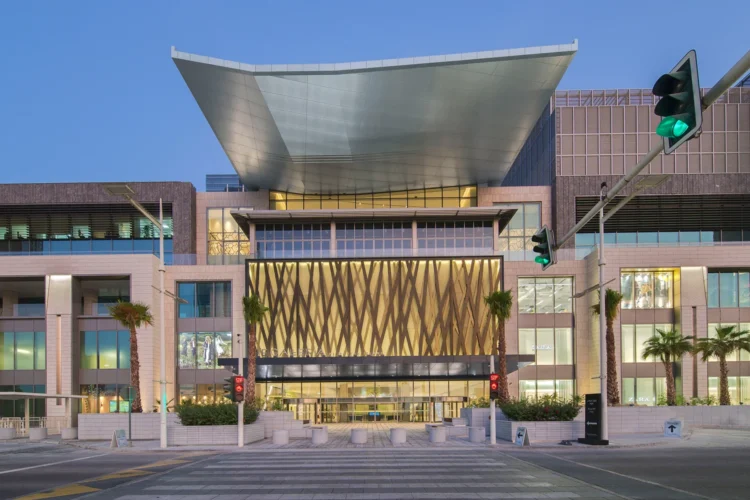 The Galleria Al Maryah Island is a world-class shopping and dining destination located in the heart of Abu Dhabi's vibrant Reem Island. With over 400 luxury and contemporary brands, including high-end fashion labels like Gucci, Prada, and Louis Vuitton, as well as award-winning restaurants like Zuma and La Petite Maison, The Galleria offers an unparalleled shopping and dining experience.
Luxury Shopping
Located in the vibrant Al Maryah Island, near City of Lights Abu Dhabi, the Galleria mall is renowned for its luxurious shopping experience. With an extensive range of international brands and designer labels to choose from, the mall's sleek and modern design creates an elegant and inviting atmosphere that draws in fashion enthusiasts from all over the world. Whether you're looking for the latest high-end fashion or simply browsing for inspiration, The Galleria offers a shopping experience that is second to none.
Dining
In addition to its impressive array of shopping options, The Galleria also offers a range of dining experiences. From casual cafes and coffee shops to fine dining restaurants, visitors can enjoy a variety of cuisines while taking in the stunning views of the city skyline and the Arabian Gulf.
Entertainment and Events
The Galleria also hosts a range of events and entertainment options throughout the year, including live music performances, art exhibitions, and cultural festivals. With its world-class shopping, dining, and entertainment options, The Galleria Al Maryah Island is a must-visit destination in Abu Dhabi.
2. Reem Central Park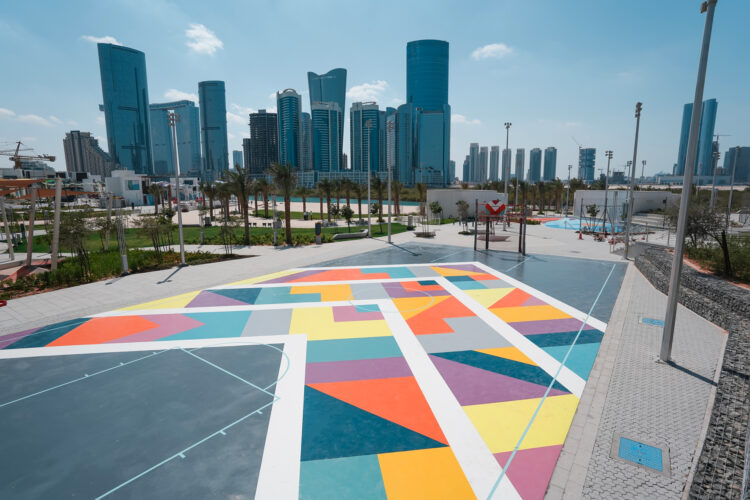 Reem Central Park is one of Abu Dhabi's most popular outdoor destinations, offering a green oasis in the heart of the city. Spread across 2.4 million square feet, the park is an ideal place to relax, unwind, and connect with nature.
Location and Accessibility
Located in the heart of Reem Island, the park is easily accessible by car, taxi, or public transport. It is also within walking distance of some of the island's most popular attractions, including The Galleria Al Maryah Island and Marina Square.
Activities and Amenities
Reem Central Park offers a range of activities and amenities for visitors of all ages. The park features jogging and cycling tracks, as well as children's playgrounds and picnic areas. It also has several sports fields, including a football pitch and a basketball court, making it an ideal place for sports enthusiasts.
The park also has several amenities, including public restrooms, drinking fountains, and a small café where visitors can grab a snack or a drink.
Design and Landscaping
Reem Central Park's design and landscaping were carefully planned to create a serene and inviting environment. The park's landscape includes a variety of plants and trees, as well as water features, which help to cool the surrounding area.
One of the park's most notable features is its "Cloud Mountain" structure, which features a series of platforms and bridges that offer stunning views of the surrounding area.
Events and Programs
Reem Central Park is also a popular venue for events and programs, including concerts, fitness classes, and cultural festivals. The park regularly hosts community events, making it a hub of activity and a great place to meet new people and make new friends.
3. Marina Square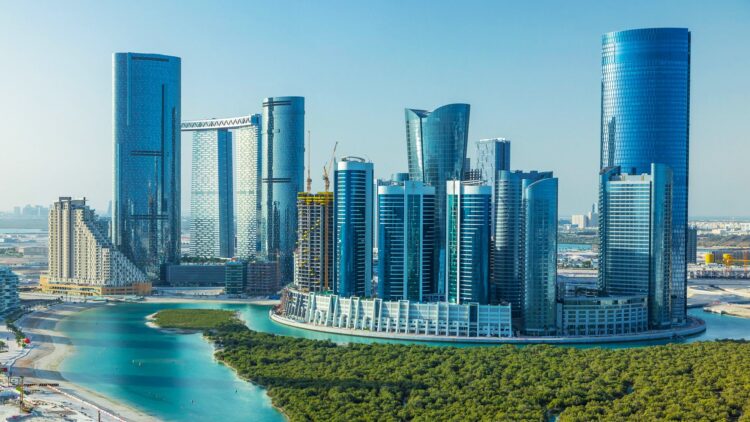 Marina Square is a vibrant waterfront development on Reem Island, offering a unique mix of residential, commercial, and retail spaces. Located on the edge of the Arabian Gulf, Marina Square boasts stunning views of the water and the Abu Dhabi skyline.
Location and Accessibility
Marina Square is easily accessible by car, taxi, or public transport, and is within walking distance of some of Reem Island's most popular attractions, including The Galleria Al Maryah Island and Reem Central Park.
Retail and Dining
One of the highlights of Marina Square is its range of retail and dining options. The development is home to several international brands, as well as a range of restaurants and cafes offering everything from quick bites to fine dining experiences. Visitors can also enjoy stunning views of the Arabian Gulf while they shop and dine.
Residential Spaces
Marina Square also offers a range of residential spaces, including luxury apartments and penthouses. The development is known for its high-end finishes and attention to detail, making it a sought-after address in Abu Dhabi.
Recreation and Leisure
Marina Square offers a range of recreational and leisure activities, including a state-of-the-art fitness center and a stunning infinity pool overlooking the Arabian Gulf. There are also several parks and green spaces throughout the development, providing a peaceful and relaxing environment for visitors and residents alike.
4. The Louvre Abu Dhabi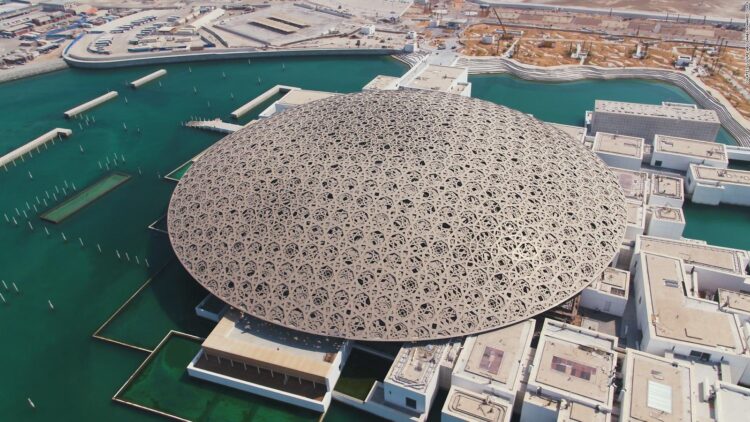 Opened in 2017, the Louvre Abu Dhabi is a true masterpiece that combines art, culture, and history. Designed by award-winning architect Jean Nouvel, the museum's stunning structure is inspired by traditional Arabic architecture and the concept of light.
Inside, the Louvre Abu Dhabi houses an impressive collection of art, spanning centuries and cultures. Visitors can admire masterpieces by some of the world's most renowned artists, including Leonardo da Vinci, Vincent van Gogh, and Pablo Picasso. The museum also showcases artifacts from different civilizations and cultures, making it a unique and educational experience for all ages.
5. Saadiyat Island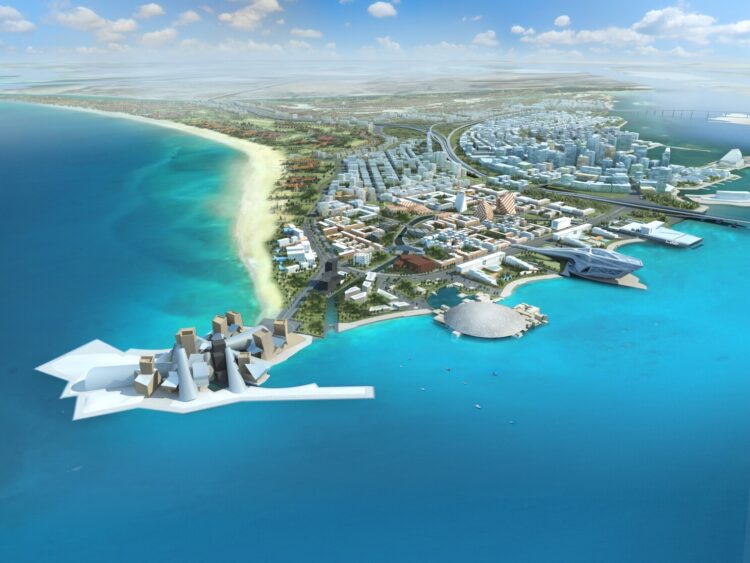 Beaches and Outdoor Activities
In addition to its cultural attractions, Saadiyat Island also boasts stunning beaches and a range of outdoor activities. Visitors can relax on the island's pristine beaches, swim in the crystal-clear waters of the Arabian Gulf, or enjoy a range of water sports like kayaking, stand-up paddleboarding, and more.
Golf Courses and Sports Facilities
Saadiyat Island is also a popular destination for golf enthusiasts, with several championship golf courses located on the island. In addition to golf, visitors can also enjoy a range of sports facilities, including tennis courts, football fields, and more.
Dining and Shopping
Finally, Saadiyat Island is a great place to enjoy a range of dining and shopping experiences. From world-class restaurants and cafes to luxury shopping destinations, the island offers something for everyone.
Conclusion
In conclusion, Reem Island is a vibrant and exciting destination in Abu Dhabi that offers something for everyone. From world-class shopping and dining to green spaces and cultural attractions, there's no shortage of things to see and do on Reem Island. So why not plan your visit today and discover the magic of the City of Lights?