Texting services allow you to connect with customers on a personalized basis. With such resources at your disposal, gone are the days of boilerplate emails or landline telephone messages. Since many individuals now carry their mobile phones at all times, texting helps businesses address customer needs in real time. The following best practices for upgrading your customer service with texting can transform your business into a powerhouse that influences customers like never before.
1. Streamline Customer Support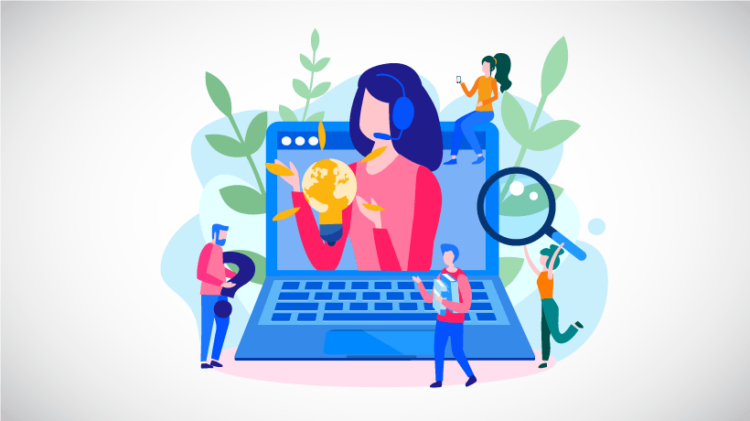 A texting service helps streamline customer support by enabling one-on-one communication with a client. While phone calls create call volume and can result in costly wait times and departmental transfers, texting creates an instant connection with the customer. This enables businesses to identify the immediate concern and resolve it quickly.
For example, customers with a product question can take a picture of the item and text it immediately to customer support. The customer service team can then evaluate and resolve the issue without needing to speak to the customer via phone or composing a time-consuming email.
2. Promote Other Business Channels
Texting services can also help increase customer engagement and boost sales through text promotions and marketing. Once a customer has agreed to receive text messages, the business can immediately promote items like product launches or flash sales and coupons. Other types of company promotions include giveaways and cross-promotion of social media accounts, product review websites, and the business newsletter subscription page.
Since the standard length of a text message is 160 characters, this type of promotion allows you to reach numerous customers in far fewer words than it takes to send an email or letter. And since the customer has opted for such messages, you can feel confident that they will receive phone notifications instead of your hard work ending up in spam or junk mail.
3. Automate Common Responses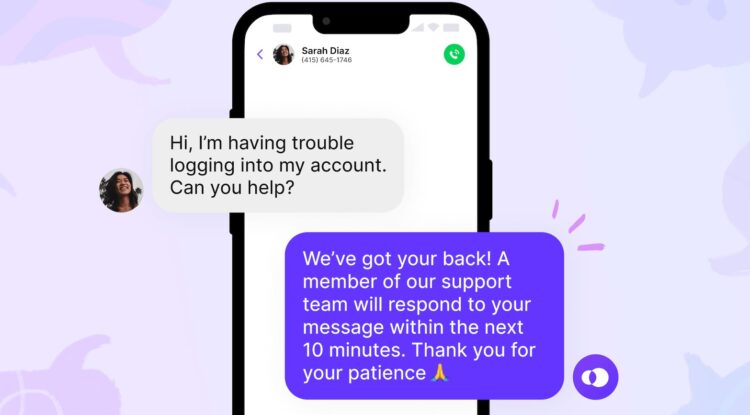 Using a texting service can help automate the customer service process. Simply schedule automated messages for standard communication. This can help free your customer care agents to address more specialized or complicated issues. For example, a texting service can automate singular notices like welcome texts, payment reminders, order confirmations, delivery notices, or purchase receipts.
You can also use automated text messages as part of a promotional project or marketing campaign. Examples include new releases or new product announcements, notifications about helpful articles or guides, reminders about monthly subscriptions, contest entry links, or the introduction to customer rewards.
4. Collect Customer Feedback
A texting service is an excellent way to collect customer feedback and reviews. According to Forbes, it only takes customers 90 seconds to reply to a text message. In contrast, it takes the average person 90 minutes to reply to an email (if the person decides to reply at all). Make the most of the convenience of texts by offering a customer opinion poll or survey. These polls or surveys can range from a single question to multiple-choice or open-ended replies. Many texting services also come with link tracking or analytics dashboards. Use these tools to evaluate the incoming data and improve your business.
5. Troubleshoot Any Problems
Texting services are also helpful for troubleshooting any problems in customer communication or workflow. For example, your business can create a short template to immediately reply to any customer unhappy about a product or service. You can then provide quick explanations, tracking updates, or alternative resolutions as needed. Providing a data-intensive response via text message can de-escalate problems and reinforce consumer confidence in the professionalism of your business.
6. Provide Proactive Updates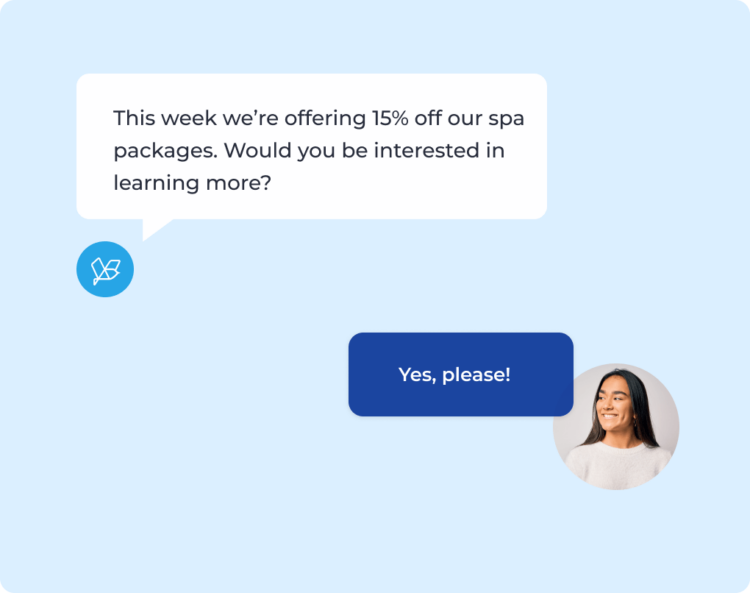 Similarly, texting services allow you to stay proactive about business workflow long before problems occur. Encourage customers to allow text alerts for real-time updates on the status of their orders. You can then provide progress reports, shipping information, tracking numbers, or delivery updates. If you run a service-based business, you can provide industry updates or give your customers a chance to customize or upgrade their orders. Integrate text messages with your order fulfillment system to monitor feedback on completed orders and follow up with happy customers to encourage future business.
7. Ensuring customer data privacy in texting service
Ensuring customer data privacy is of utmost importance when implementing a texting service for customer service. Customers trust businesses to keep their personal information safe and secure, and any breaches in privacy can lead to significant reputational and financial damage for the business. Here are some best practices to ensure customer data privacy in texting service:
1. Obtain consent
Before using texting service to communicate with customers, obtain their explicit consent. Clearly state the purpose and scope of the texting service, and provide customers with the option to opt-out of the service at any time.
2. Use secure messaging platforms
Use secure messaging platforms that encrypt all communications between the customer and the business. Ensure that the platform complies with industry standards for data security and privacy, such as PCI DSS and GDPR.
3. Limit data collection
Only collect and store customer data that is necessary for the purpose of the texting service. Do not collect more data than necessary, and ensure that the data collected is kept confidential and secure.
4. Protect customer data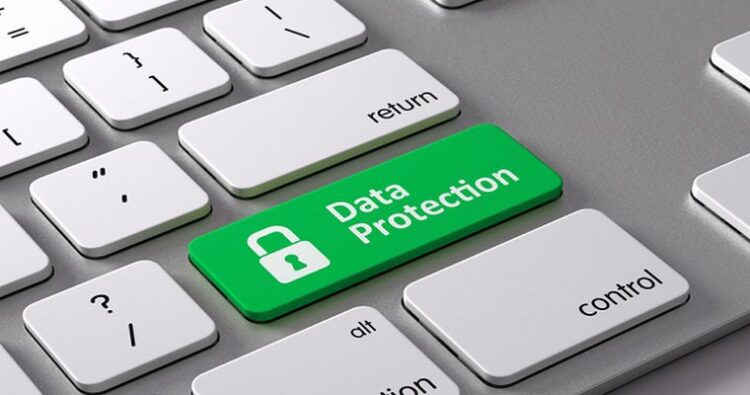 Implement measures to protect customer data from unauthorized access, disclosure, or use. This includes restricting access to customer data to authorized personnel, using secure passwords, and regularly monitoring and auditing access logs.
5. Train employees
Train employees who have access to customer data on data security best practices and the importance of protecting customer privacy. Ensure that employees understand their roles and responsibilities in safeguarding customer data.
6. Regularly review and update policies
Regularly review and update data privacy policies and procedures to ensure that they are up-to-date with the latest regulations and best practices.
Conclusion
Texting services provide the ideal platform for keeping your customer service operations relevant and effective in the 21st century. For many individuals, mobile phones represent integral parts of their daily communication. By prioritizing text messages in your business protocol, you can improve customer engagement and satisfaction with a swipe of your fingertips.