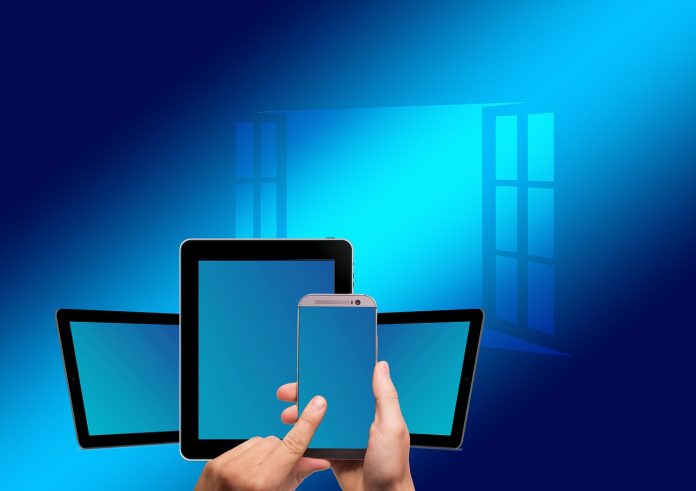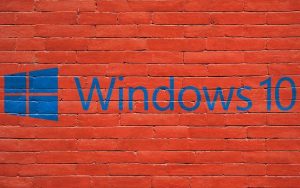 If you're currently a Windows user, you must install a firewall on your computer. In essence, all Windows 10 has a built-in firewall. The Windows built-in firewall works great; however, it lacks capabilities compared to other firewalls.
If you are looking for the most effective firewall, you will find numerous firewalls with more features than Windows, the built-in firewall.
Firewall software can add an extra layer of protection to your antivirus program on your PC. It's a wall of security that continuously monitors the inflow and outgoing data on the network.
It also blocks network traffic and shields your computer from access to malware and viruses. Furthermore, you can block specific IPs or websites that are dangerous to you. If you accidentally access that blocked IP or site, the firewall blocks you and informs you of security.
Top 5 Best Firewall App for Windows 10
In this article, we've listed the best firewalls that work with Windows 10 PC. We've included both free and paid versions. You can choose the desired firewall based on the feature in the following lists.
If you decide to install a new firewall to your system, it is necessary to disable the Windows built-in firewall. If you do not, you will be unable to set up a firewall or not be able to experience the efficiency of the firewall. Here is the list of best firewall app for windows 10:-
1. Comodo Firewall
If you're looking for the top firewall for your PC, you could download the Comodo firewall free of charge. This award-winning firewall guards your PC against viruses, malware, and hackers.
The most appealing feature of the Comodo firewall is the fact that it can stop apps. If the firewall from Comodo observes that an app attempts to alter its settings, it blocks the app and informs the user of the security risk. This is one of the best firewall app for windows 10.
Important Features
The premise behind this security program is that prevention can always be better than treatment. This software protects against malware and viruses before they enter the computer.
Comodo Firewall uses auto-sandbox technology. This technology separates programs that are not trusted from the other programs on the PC.
Each day, new malware and viruses are developed. Therefore, firewalls must be kept up to date with newly created malware and viruses. Comodo Firewall offers an auto-update feature.
Additionally, the software can analyze cloud-based behavior to spot malware quickly.
2. TinyWall
If you're searching for an efficient firewall to safeguard your computer, TinyWall is the most effective security wall. It's free but has a feature-rich firewall that works with Windows 10. The tiny wall is an exceptional firewall in comparison to other firewalls. It is the best firewall app for windows 10.
It is software that can enable manually the software that will allow network access. Additionally, if you're seeking to stop unneeded notifications from your firewall, you could get rid of irritating notifications with TinyWall.
Important Features
This firewall is not only able to block applications that are not trusted but also during the boot process.
If you wish to set temporary firewall rules or block domains or IP addresses, You can do this with the help of TinyWall.
The greatest benefit of this program is that there is no requirement to install any additional software or drivers. The new firewall installation will not impact the Windows system's processing speed.
It is not a problem to ignore the pop-up notifications. This program blocks pop-up notifications.
Additionally, you can benefit from having the option of allowing or limiting communication through LAN.
3. ZoneAlarm Firewall
ZoneAlarm is the first provider of firewall services designed specifically for PCs. Zone Labs develops ZoneAlarm Firewall. More than 20 million people have downloaded ZoneAlarm Firewall to protect PCs from online threats and hackers. It would be the best firewall app for windows 10.
ZoneAlarm Free Firewall is good enough to guard against cyber-attack. If you are looking to take on modern and sophisticated cyber-attacks and have the highest level of security, then you'll have to buy ZoneAlarm Pro Firewall.
Important Features
This firewall monitors the suspicious actions of hackers and blocks unauthorized web traffic.
If the operating system is booted, it starts the firewall and monitors to identify the dangerous rootkits. If it discovers any dangerous rootkit, it will block it.
Most of the time, malicious content is a target when a document or file is downloaded from the web. ZoneAlarm Firewall scans the file or document before downloading and informs you of any dangers if it discovers malicious or malicious content in specific files or documents.
4. PeerBlock
If you're looking for IP blocking advanced security software for your labels, You can download PeerBlock. This is an open-source firewall. However, it's different from traditional firewalls.
This innovative IP blocker tool examines your internet connection and blocks non-trusted IP addresses, preventing identity theft and spying. Peerblock is the best firewall app for windows 10.
Additionally, you can design an unblocking category and make your block list so that you can label categories like educational advertisements and spyware, for example. To Windows 10 users, the PeerBlock firewall is a suitable alternative.
Important Features
With PeerBlock, you can stop annoying pop-up ads and spyware.
If you're a frequent torrent user or use peer-to-peer communications to share files, you can depend on PeerBlock.
It is lightweight and consumes very little CPU memory. Therefore, the operating system's performance will not be affected due to the server that runs PeerBlock.
This system provides real-time data relevant to people looking for troublesome information or detecting malware on an individual website.
With PeerBlock, you can connect to ports 443 and 80, despite being blocked.
5. Glasswire
If you're searching for an easy-to-use and stunning graphic representation of your firewall's activity, you should consider Glasswire. The firewall displays your previous and present network activity on stunning graphs that quickly understand your network's security state. It is one of the best firewall app for windows 10.
In addition, as with similar firewalls, Glasswire can block malicious pop-up advertisements and unauthorized access to networks. Glasswire was downloaded over 24 million times.
Important Features
This firewall continually examines network activity and then graphically shows the actions. It is, in essence, an elegant and modern user interface.
If you notice any strange changes within your network, immediately block the network and notify you of these changes.
Furthermore, if an unregistered gadget is connected, the network informs you.
With Glasswire, it is possible to receive real-time information about traffic coming and going apps, hosts, and other information.
This firewall blocks the malicious attack and bandwidth users.
Read More: What does a network firewall protect against
Final Thoughts
In the end, the installation of a firewall is a good idea to ensure that your computer, as well as network malware, is free. If you are not willing to spend the amount, opt for a free firewall. Some firewalls are lightweight, meaning that they don't consume additional memory.
We have selected the top firewalls to use with Windows 10. If you believe that other firewalls are a superior alternative, let us be able to contact us through the comments section.
If you believe this article can be useful to your loved ones and want to share it with them, please do so on your social media pages.