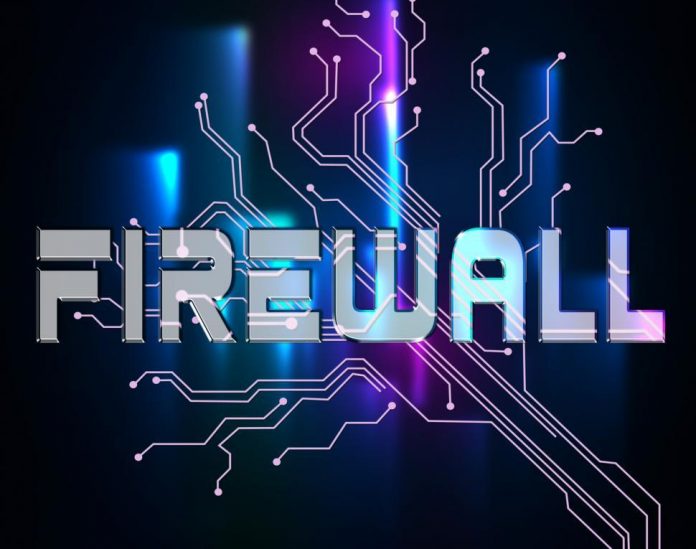 Best firewall to prevent hackers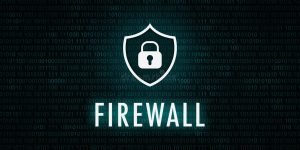 With the growth of businesses and users sharing resources on the internet worldwide, the network keeps expanding every day. The distribution of workload is increasing as it is reliable for the profession and eases the job of the end-user in their home.
Hence, the chances of attacks and malicious activities are more than it was ever before and scaling tremendously. A computer network interacting and interconnecting with every single or multiple server and multiple users.
The anonymity on the internet and exposure of data transfer in this complex network system with no boundaries. The cyberspace infrastructure cannot be physically solved by human interference.
Therefore, we need more cyber defense systems that can be vigorous, durable and resilient, and smart enough to identify and make a real-time decision in blocking the threat.
That's when a firewall joins-in in preventing and defending the unwanted guest in your system, in hardware or software form a firewall. An absence of a firewall can lead to financial crime such as ransomware, corporate theft, or sometimes criminals' attack to show- off how they can breach a highly secure system.
Best firewall software to use in 2023
AVG
AVG is another award-winning software that can be a good option in malware protection and firewall. with its 6 layers of security, its malware detection has features like phone tracking and Webcam protection, data shield, etc. It also has a free version but only includes malware protection. Well, malware protection doesn't help if its network is not secure. Because according to the AV test AVGs performance outperforms McAfee with 99.55% in real-time testing.
Pros
Many features
work with iOS, android, windows, and macs.
Email shield, phishing protection.
Simple interface
The third party tested a trusted brand.
Cons
Slows down launching popular website by 28%
Expensive premium support.
https://www.avg.com/en-us/homepage#pc
McAfee
McAfee is the og being in the market for a long time and is the most trusted security with blocking 42 million threats per day, its ransomware protection is always present in the background guarding you online, and its shredder helps you delete without footprint for safety, McAfee helps you speed up and boost your webs and applications, manages your password as well. It works on windows, android, iOS, and macs.
Pros
Firewall and wi-fi network protection.
User-friendly
VPN
Encrypted storage
Cons
Few features in iOS
Slows down launching popular website by 6%
Bitdefender
Bitdefender is the most affordable compared to its competitor and offers multiple features like anti-theft features and anti-phishing protection. It won't interrupt you while gaming, watching movies, or in any work mode. Its anti-virus and network security protection only protect windows, and security includes mac, android iOS. But with a variety of options depending on your budget.
Pros
VPN
System optimization
password manager
parent controls.
Web and microphone protection
safe online payments
Cons
iOS security is limited
iOS VPN only lets you use 200MB/day
Norton 360 protection
Norton 360 secures your tablet, smartphones, and laptops with protection with the use of artificial intelligence [AI] and machine learning technology which provides intrusion prevention system(IPS) reputation protection, behavioral protection, power eraser, and anti-virus. With a 60-day money-back guarantee working with windows, mac, iOS, and windows, Norton provides what you pay for.
Pros
Firewall
PC cloud backup
secure VPN
parent control
Greate malware protection
Privacy protection
Cons
strictly backup for windows
slowdown during full scans.
Kaspersky
Kaspersky with its features like parental controls and disinfecting malware from a computer with a secure browser. It offers a top-notch scanner, it offers a firewall and a VPN with 300MB/day [can upgrade]. It works with windows, android, mac, and iOS systems with a 30-day money-back guarantee( varies on your location). With its anti-virus and firewall, it will protect your web and your system and it also provides a gaming mode where it pauses scans and notifications during gameplay.
Pros
Firewalls
VPN
Password manager
WebCam protection
Backup and restore
Data encryption and shredder
 Cons
Limited VPN usage
limited features in entry-level
All of the above anti-virus software includes a firewall. As it is a host-based or software-based firewall protection. Depending on your choice and budget what you decide to buy should.
All of the above services are paid services that promise you what you will ask for.
Best free firewall software
Comodo Firewalls
With its user-friendly, its DDP-based security keeps your information safe. It updates the user on suspicious file programs. Without interference, comodo is one of the most effective, with sandbox-style virtualization using your internet.
Glasswire
Glasswire has a built-in firewall. It can see what your pc was connected to in the past and inspect what your pc is going under. Detecting and blocking spyware, malware, suspicious apps, and bandwidth hogs.
Tiny wall
The tiny wall is simple and user-friendly is a no-cost-free firewall with UWP-support, boot-time, and tampering protection. It will barely use your system
Manage engine firewall
Manageengine firewall offers real-time VPN and proxy server monitoring, user internet monitoring, network security management, forensic audit, and log analysis.
SolarWinds network firewall
Solarwind can identify and prevents intrusion of unusual activities of an intruder via port scans, suspicious traffic patterns, and noticeable data packets
A software firewall security must have a place in your system to maintain the environment or your system. A network firewall can have a stand-alone firewall for large enterprises and routers can be used for small enterprises. Depending on your profession you must look for a network-based firewall as software are for one or two Operating system users and all of the above-paid software can be used by organizations and are specially for users at home
Read Also: How to implement a firewall rule engine