In today's article, we'll go over the topic of "What is Baiting in Cybersecurity?". I will also share some of the greatest and simplest tips for avoiding baiting.
Let us first define Baiting in Cybersecurity. However, we shall begin with the definition of cybersecurity.
The technique of safeguarding computers, servers, mobile devices, electronic systems, networks, and data from hostile intrusions is known as cyber security.
It's also known as information technology security or electronic data security.
Social engineering is on the rise, and cyber attackers are coming up with new techniques to entice people into their traps. Baiting is one of the most prevalent strategies.
Baiting in Cybersecurity is when a hostile actor utilizes a trap or bait disguised as something inconspicuous to lure an employee into infecting their own system with malware or disclosing critical information about themselves or their organization.
Baiting is the act of leaving a piece of portable storage media, such as a CD, laptop, or USB stick, in an open position to entice a victim to look at it. When the victim accesses files on the media, a malware software is executed, which either distributes a virus or exposes personal and financial information to hackers. If the victim connects to a network, the virus has the potential to propagate throughout the network.
The files on flash devices are easily accessible since they are rarely encrypted. According to one research that examined 50 USB devices, none of them were encrypted, and none of the files on them were password secured.
What is Baiting in Cybersecurity?
Baiting is a sort of social engineering that is similar to phishing, but unlike other types of social engineering, it offers an object or products to tempt victims.
Baiters, for example, may offer free music or movie downloads in exchange for personal information such as user credentials and passwords.
Baiting may also occur online, when cyber thieves publish enticing offers or advertisements that link to harmful websites or convince people to download malware-infected programs.
Baiting, in contrast with other forms of social engineering, offers an object, commodity, or reward in order to entice victims, infect their systems with malware, and steal critical information.
This social engineering tactic is quite manipulative. It generally consists of enticing offers such as free music or movie downloads, large cash rewards, or discounts on premium software downloads.
Baiting attacks aren't only for the internet; they may also happen in person.
One of the most frequent offline luring attacks is through storage media such as flash drives and laptop computers. Attackers might put these devices out in the open for victims to employ.
According to a 2016 study, baiting is quite effective. 297 USB drives were dropped across the University of Illinois campus in one research.
Researchers indicated that 45% were plugged into a device, but 98 percent had been relocated, suggesting that the number plugged in may have been substantially higher.
Just six minutes later, the first one dropped was discovered to be in use. In another trial, 20% of 200 "finders" plugged in a public drive and accessed files, visited links, or wrote emails to an email address on the drive. Only 16% used antivirus software to scan the device before using it.
The University of Michigan, the University of Illinois, and Google discovered in a controlled trial that 45%-98% of individuals plug in USB devices they find.
Why is Baiting effective?
It's crucial to understand that horrible things happen, but most of the time they happen because we're irresponsible and uninformed.
For example, suppose you are irresponsible with your phone and a friend compromised your data last night while you were doing something. People can claim that these things might happen to anybody.
But we do not agree; such things happen only when we are negligent with our belongings, devices, and other goods.
This is only one example of how things might go awry, starting with a simple habit of being lazy and progressing to many other things such as believing in getting wealthy overnight or trusting a buddy who claims to have been wealthy overnight. Nothing happens overnight, and if it does, it signifies that something is wrong.
Let us return to our main topic, Baiting. Baiting is now effective because it takes use of human nature—natural hunger or curiosity.
People are enthralled by freebies, discounts, and special deals that are sometimes too good to be true. This is how effective baiting works.
Being duped by a baiting assault might have far-reaching consequences for a large organisation's staff.
Every person should understand how to spot fraudsters' techniques and avoid becoming prey in a baiting attack.
Baiting works because many employees are unskilled in what to look for; security training and awareness are often disregarded by organizations or are not taken seriously by employees.
Employees become easy target for cybercriminals who exploit their temptation and curiosity through baiting tactics.
Baiting Examples 
Get to know the examples to better comprehend how baiting operates. This raises the likelihood that you can stop it.
Online or offline, cybercriminals can carry out baiting attacks in a variety of methods.
Your personal information may be requested in an email or text message from an unknown sender who claims you have won the lottery; this is what fraudsters are pursuing.
An attacker may occasionally combine many strategies to carry out their evil schemes. An example of a common cybercrime is when a victim is informed that a package delivery was missed.
Attackers in this instance are using digital dumpster diving to get details about your house and address.
After that, the assailant returns to your house and leaves a "You missed a delivery" door hanger. Typically, the tag includes a local phone number.
You will call the number to confirm the delivery since you are naturally curious.
The individual helping you may then email you a link to confirm your details. They can transfer malware onto your machine in addition to using the link to get your information.
Congratulations! You've won a beautiful 13-inch iPhone. To claim it, click this link.
"Get this expensive version of Adobe Photoshop for only $69!" The offer ends in two hours.
Read more – 16 Best Ways to Protect Yourself from Social Engineering [2023] 
You might have seen these messages if you often used the internet. The best course of action is to avoid engaging with it since it is a prime example of baiting, a type of social engineering assault that might jeopardize the network security of your company.
Baiting Attack Techniques
Baiting capitalizes of people's curiosity and greed, and cybercriminals may do this using a variety of tactics. The typical baiting assault strategies are listed below.
Attractive Offers- Cybercriminals have great success luring victims with alluring offers. Through commercials, social media, emails, or free downloaded information, they provide alluring offers to their targets.
They provide their victims access to free software, music, movies, and games. These offers are typically difficult to refuse.
Devices with viruses and worms– Cybercriminals can also use USB sticks or flash drives that have been infected with malware to carry out a luring attack.
They drop the gadget in a public place, such the entrance of the business or the front desk. Once an employee plugs the flash drive onto their computer, malware is promptly installed on the PC and the company's network is compromised.
Another option for the attacker is to pose as an employee and sneakily connect the flash to the victim PC.
Who is most likely to be the bait's target?
Anyone can be the victim of baiting, although some demographics are more likely to be the target than others. These folks include those who are naturally interested, those who are credulous, and those who are seeking an immediate fix or simple answer.
Baiting attacks frequently target kids and teens because they are more prone to take the bait without considering the repercussions.
How to Identify Baiting?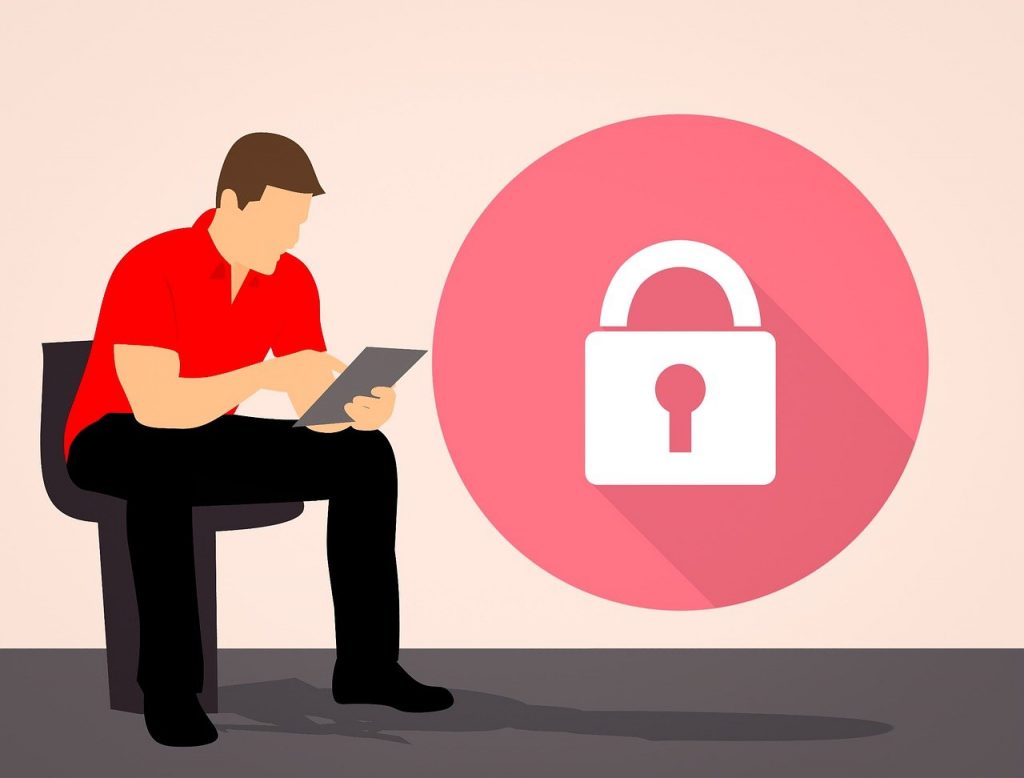 Diligence and a healthy scepticism help prevent baiting assaults. Human curiosity and avarice are inherently contagious; everyone enjoys tempting offers and presents.
To prevent falling prey to baiting, we need use caution. Different strategies should be used by organizations to assist fend off such attacks.
A successful attack may result in monetary loss and harm to one's reputation.
Here are some pointers to prevent cybersecurity baiting:
Use antivirus and anti-malware software on computers to identify fraudulent activities.
Avoid using external devices until you have checked them for malware.
Learn to be sceptical of any deal that seems too good to be true.
Install suitable network security measures to prevent issues from occurring.
 Advice on How to Prevent Baiting in Cybersecurity
Stay Alert– Be careful when receiving communications that demand immediate action. Attackers strive to make you feel rushed in order to control your emotions.
As a result, take your time and consider your options before acting. A deal that would end in a few minutes would be an excellent illustration.
Cybercriminals can breach networks or trick their victims into disclosing critical information by disseminating links through emails, tweets, blogs, and conversations.
You probably shouldn't interact with something that appears questionable.
Never connect an unidentified media device to your computer. Turn oneself in to your security officer if you discover any media in your place of business.
It would be wisest to throw it away if you discover it in public.
The best protection is to avoid opening any files on media you come across.
On the other hand, if you do, make sure your security program is current and scans all files before you try to open them.
Raise Cyber awareness of Your Employees– The likelihood of suffering to social engineering tricks or other forms of baiting rises with ignorance.
You can't stop something you aren't aware of. Educating yourself and your staff about baiting strategies and how to avoid them is the greatest strategy to protect your business against baiting attacks.
You can instruct staff members on the following through seminars, training, and workshops:
How to spot a genuine alert, warning message, or misleading email and report it to the appropriate law enforcement authorities.
What to do if they click on a link that is harmful
How to keep your passwords safe, including how to create strong passwords and use different passcodes for each account.
Don't Follow Links Blindly- When you receive a message with a link, make sure it's accurate before clicking it.
Do you understand its source? Don't click on a link if you don't know where it will take you.
The best method is to use your mouse to hover over the link and see where it could take you. Use our free URL verification tool if you have any doubts about its validity.
Organized Simulated Attacks- Firms could replicate phishing and baiting attacks to determine the awareness level of their staff. To find out who will fall for the trap, try putting flash drives in a public area where your employee may see them.
In order to train staff what to do in these situations, firms can replicate actual phishing attempts.
Use Antivirus Software- In certain instances, thieves mix phishing and baiting to compromise your machine and access private data.
Anti-malware and antivirus software installation and updates are essential for avoiding viruses from phishing emails.
From a commercial standpoint, your organization's image might suffer significantly if a virus spreads further and exposes private customer information or sends unwanted emails to your contacts.
Have a system set up to stop viral attacks, just like we constantly advise our audience, "Prevention is better than cure."
Thus, to avoid falling victim to baiting, constantly be vigilant, avoid clicking on links out of the blue, and steer clear of messages and links that seem too good to be true.
Keep in mind that nothing is given away for free, so these alluring offers and freebies are not what they seem to be. They are either comical popups or traps that do this to get more visitors to their websites and sites.
Conclusion:
A social engineer may lure victims into a trap and steal their sensitive information by infecting their machine with malware in a strategy known as "baiting."
Baits are incredibly alluring, seductive, and manipulative, with the ultimate purpose of infecting your machine and gaining access to personal data.
Baiting is a severe problem that harms people and organizations, much like other social engineering tactics. An effective baiting assault can harm a company's reputation, result in financial losses, or both.
To minimize such harm, businesses should regularly perform cybersecurity training programs that instruct personnel on how to recognize and respond to social engineering and other forms of baiting.
The strategies used by cybercriminals are always changing and are improved.
Our today's post What is Baiting in Cybersecurity is critical in everyday life as well.
As a result, we attempted to clarify all of the techniques, examples, and preventative methods for Baiting in Cybersecurity.
As a result, firms must maintain open lines of communication between the security department and personnel.
And why is it just organizations that are accountable for our own safety and security? We must be vigilant at all times when using the Internet and associated services. Cybersecurity is a major subject that should not be overlooked. Our inexperience and sloth might have long-term consequences.
It's not always about money; sometimes it's about reputation and even life. The Internet has become a part of our everyday life, and we cannot just abandon it; nevertheless, we can be cautious and aware when using it.
We hope you enjoyed our article and wish our readers a good and safe surfing experience.