Turning 40 is a big milestone. Celebrate this special day with the perfect gift personalized with love and thoughtfulness. Get creative and make their 40th birthday a memorable one! From luxurious spa treatments to the ultimate party accessories, we rounded up the best birthday gifts to help make their day extra special. Let's celebrate this milestone age by getting them something they will always remember!
Personalized Gifts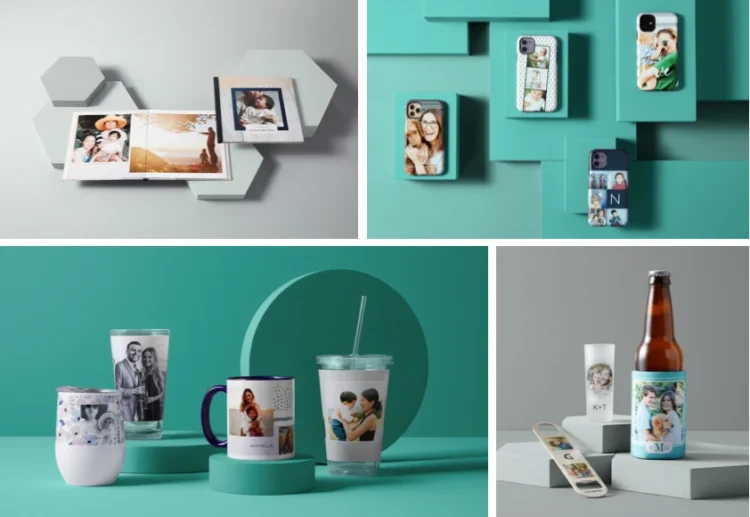 Personalized gift is a unique 40th birthday present idea to your loved one that you've been thinking about and it says that you put effort into finding the perfect present. If you're looking for something unique, consider creating or finding personalized items that will be cherished for years.
For instance, engrave a special message on a watch or piece of jewelry celebrating the day that marks 40 years of life. You could also commemorate the event with an engraved picture frame or photo book filled with images from the past 40 years, giving your loved one lasting memories to cherish for many more years to come.
Another idea is to create a personalized print or canvas of their favorite place in the world, such as their hometown or family vacation spot—a reminder of those special memories and experiences which have made up their life. Make sure you include meaningful messages and sentiments so they will never forget this significant milestone!
Phone cases are another fantastic option for personalized gifts. They not only offer protection for your loved one's phone but also provide an opportunity for customization and self-expression. You can create a unique phone case by selecting a design, pattern, or even a photo that holds special meaning to the recipient.
Consider incorporating significant dates, quotes, or inside jokes into the design to make it even more personal. You could also engrave the recipient's name or initials onto the case for a touch of elegance.
Personalized phone cases are not only functional but also serve as a constant reminder of the thoughtful gesture and the bond you share with the recipient. Every time they pick up their phone, they will be reminded of your love and care.
With countless options available, you can find phone cases that suit their personality, hobbies, or interests. Whether they prefer a sleek and minimalist design or a vibrant and bold one, there's a phone case out there that will perfectly reflect their style.
Experiential Gifts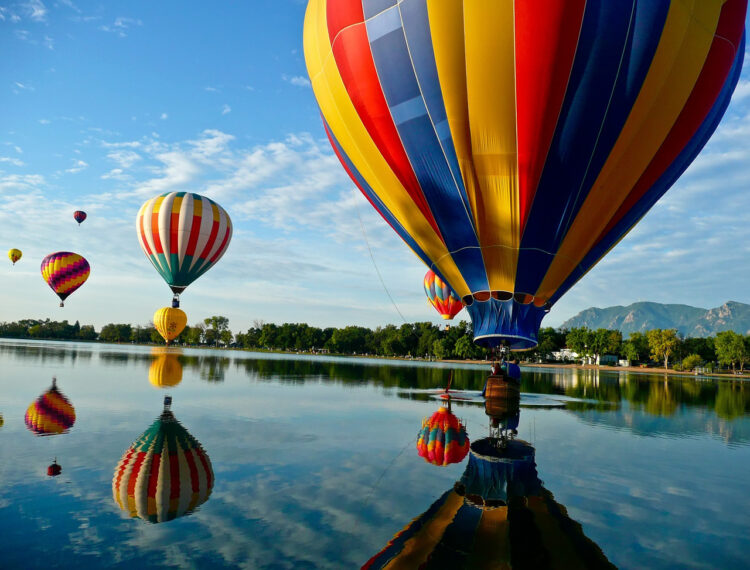 A growing trend for special occasions associated with milestones is to give an experiential gift that will provide the recipient with lasting memories. Experiential gifts tend to be more personalized, unique and meaningful than other gifts because they focus on creating memorable experiences rather than the physical item itself.
Some potential experiential gifts for the 40th birthday include:
-A spa day – A relaxing getaway for some pampering and well-deserved time off
-A cooking class – Learn new skills while having a fun time in the kitchen
-A weekend getaway – Explore a new place or visit an old favorite together
-Group activities such as rock climbing, kayaking, wine/ beer tasting, etc.
-Tickets to a show or concert
-Hot air balloon ride or helicopter tour
-Scavenger hunts that span over a period of days
-Surprise party – Gather friends and family and throw them a surprise party they'll never forget!
DIY Gifts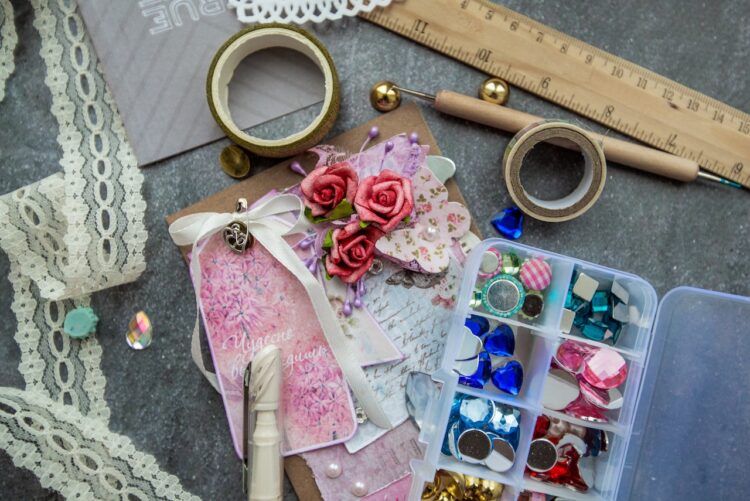 They are often a perfect way to honor the recipient with something truly special and one-of-a-kind. Taking the time to make your own personalized gift is sure to impress any 40th birthday guest of honor. Consider making:
– A photo album featuring special moments from the recipient's life
– A handmade scrapbook or collage of memories, accomplishments and milestones over the years
– An engraved cutting board or other kitchenware item, such as a wooden bowl or serving spoon
– Customized jewelry, such as a bracelet, necklace or earrings with their birthstone or a personally selected gemstone
– An original mixed media painting depicting scene from their life that has special significance for them
– A handcrafted quilt made from favorite fabrics, colors and patterns
– A unique and creative piece of wall art incorporating everyday objects that are meaningful to the recipient
TIPS: Feel free to get creative with any materials you already have on hand — try pairing your supplies with items found in nature, such as colorful sea glass or special stones gathered while hiking and touring local sites. If crafty isn't your thing, many online companies also offer custom designs for an extra fee.
Gift Ideas for Him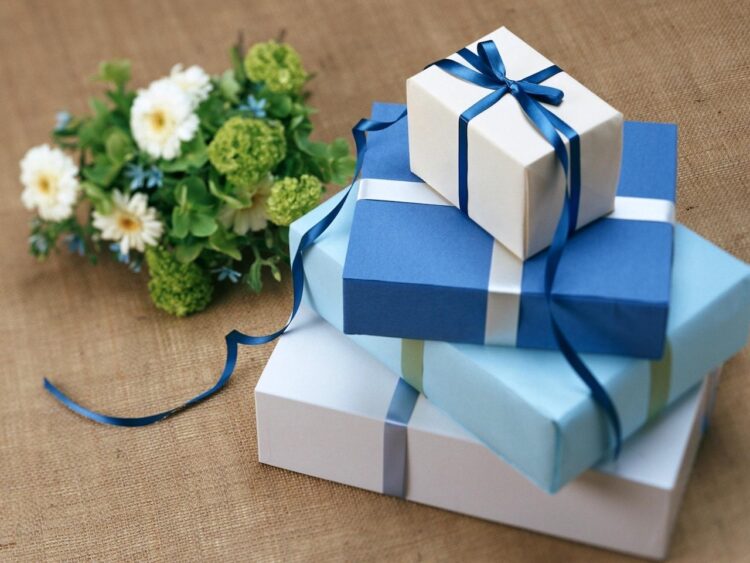 Buying a 40th birthday gifts for men that have a special place in your life can be challenging – you want to find something unique and meaningful that reflects his personality and interests. Whether he prefers traditional gifts or something more adventurous, here are some ideas for 40th birthday gifts for him:
-A vintage bottle of whisky – choose a special blend to mark the milestone occasion.
-Gourmet cigars – pair with a bottle of port or cognac, or order them in personalized boxes as an extra thoughtful touch.
-A watch – look out for something crafted from quality materials such as stainless steel and leather, with classic styling or contemporary features.
-An experience day – book cultural activities such as museum visits and guided city tours, or active pursuits like extreme sports and thrilling motorsport events.
-A collection of books – consider his favorite authors, subjects he's passionate about or curated volumes designed to inspire creative thinking.
-Novelty gadgets – there are plenty of cool gadgets for techies who love playing with the latest technology, from virtual reality headsets to digital assistants.
-An unusual timepiece – find something unique such as an alarm clock disguised as an old gramophone, or an eye patch clock showing the whimsical side of timekeeping.
Gift Ideas for Her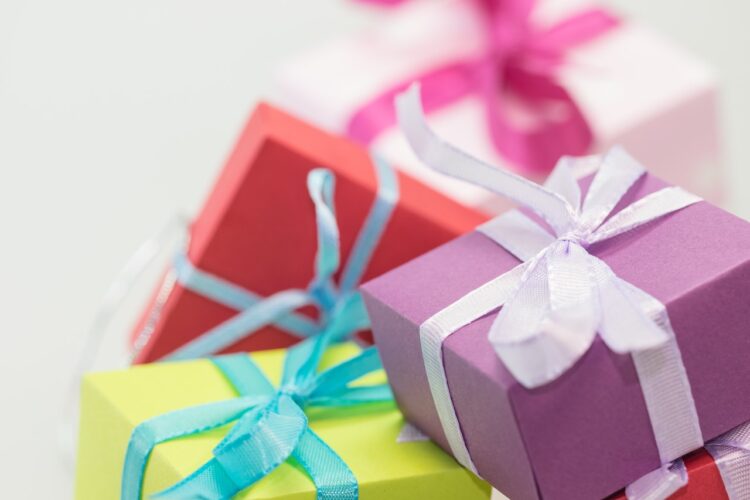 Most women have unique interests and tastes, so when it comes to finding the perfect 40th birthday present for that special someone in your life, you'll want to make sure you get something thoughtful and meaningful. Depending on her tastes and style, consider a one-of-a-kind piece of art, a custom engraved memento, a luxurious spa package or something fun like an at-home entertainment set or box full of goodies. Here are some great gift ideas for her 40th birthday:
Arts & Crafts: This could include personalized jewelry, pottery classes, or a handcrafted sculpture from a local artist. For an extra special gift, commission someone to create an artwork to commemorate this important milestone.
Customized Mementos: If she's sentimental like most women are on special occasions such as their 40th birthdays; you can laser engrave her favorite pictures on coffee mugs and plaques with memorable quotes or messages. A unique way to surprise her with something tasteful yet useful.
Spa Treatment: Give her the ultimate escape while pampering herself at the spa! Whether it be getting a massage treatment package or getting professionally made up for a night out – this is always sure to be a hit since she'll get to relax and feel rejuvenated afterward!
Home Entertainment: With streaming services taking over televisions and movie theaters closing across the country due to pandemic guidelines; give her the next best thing by gifting some new home audio-video equipment such as surround sound speakers or even just buying some newly released movies on Blu-ray instead.
Thematic Product Sets: Regardless if it's skincare products themed around "turning forty" or baking supplies for baking enthusiasts; these pre-packed boxes filled with select items offer surprising value and conveniently take away much of the hassle of shopping around for individual presents.
Arts & Crafts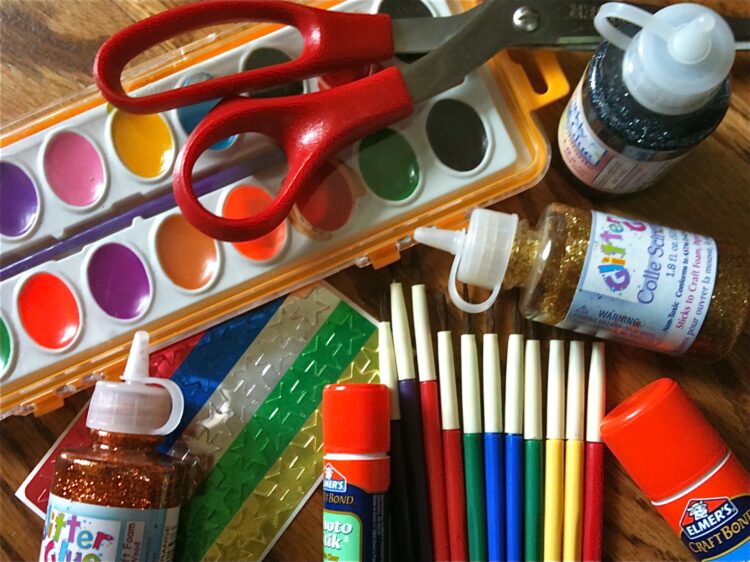 We all love to give or receive gifts. There is no better gift to ourselves when we see that someone was truly happy with what you gave him. The culture of giving gifts is present in all countries and it is a human practice to show a sign of attention, gratitude, or love in this way in different situations. Although some prefer expensive gifts, many will agree that life is made of small things and that little things can have a much greater value, if not financial, then certainly emotional.
What is important is that the present was chosen with care, that the person giving the gift considered what the other person needs, wants, or might like. Thanks to the Internet, you can find many ideas of what to buy for someone, and you can even order a personalized gift or make something. Check out some ideas below that might serve as inspiration.
A book
This is a gift you can't go wrong with. Whoever you buy them for, the gift of reading is always something special. Whether they like exciting adventure stories, fascinating history books, fashion bibles, romantic reads, scientific encyclopedias, or something else entirely, there is a book for everyone.
Giving someone a book as a gift, first of all, means not only that you took the time to think about their interests, but also that you went to a bookstore or ordered a book online, all so that they would be satisfied and happy with that gift. It is this thought and the time spent around the gift that means so much more. Write a dedication and be sure that the other party will not remain indifferent.
Coffee mug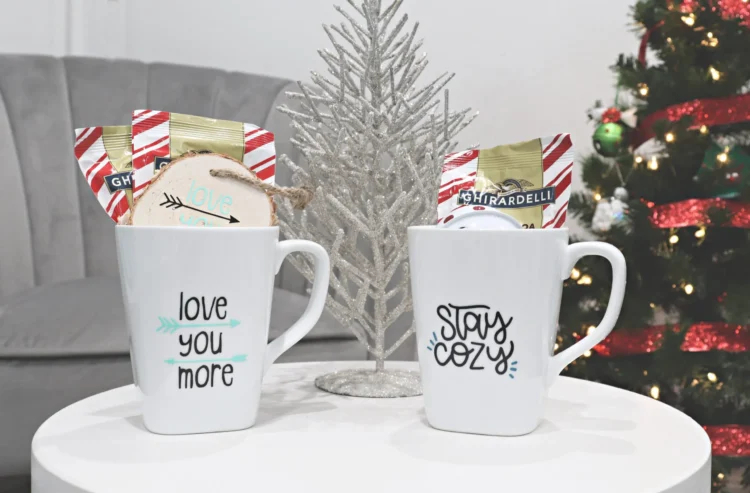 This is a gift that a coffee lover will always be happy about. Choose a mug with an interesting design or with a salutary message. You can also personalize it by printing your picture or text on it. You can also choose a thermal mug that is completely black until you pour hot liquid into it. After that, an image or text of your choice appears.
Jewelry
The old saying goes that diamonds are a woman's best attractor. You can always decide on a piece of jewelry, but of course, pay attention to what the person likes to wear – is it discreet jewelry, silver, gold, and so on. Today, many are engaged in handmade jewelry, and pieces like this are truly small piece of art. A man will no doubt be happy with a good watch, maybe a smartwatch.
Painting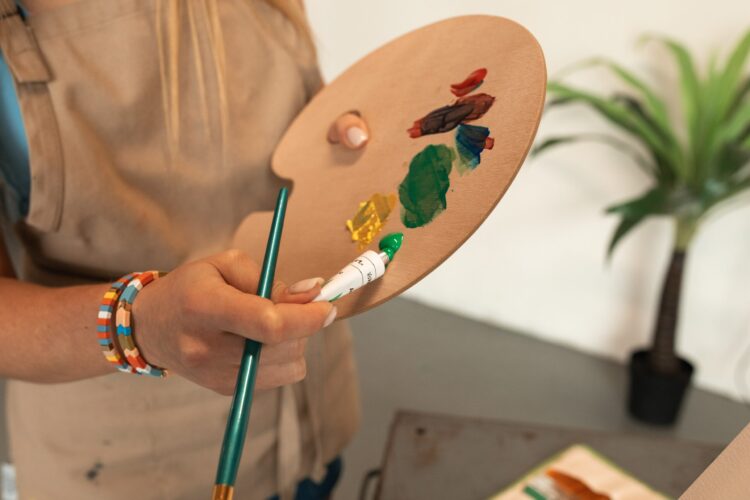 A picture can be a perfect gift. Here we are not talking about an expensive work of art that costs a fortune, but about an interesting painting that can perhaps be obtained with digital printing. If the person you are choosing a gift for has a pet, perhaps pet portrait would make the proud owner happy.
Handcraft is always in
If you have skilled hands or know someone who knows how to knit, this will be a perfect gift, especially on winter days.
You can also make or order an interesting vase for flowers or some decoration, and you can make it yourself if you do pottery.
Organizer
Considering the busy lifestyle we live, most of us lack good organization. No matter how much we think we have made a good plan, somehow it always happens that we don't get to do everything we planned. Design an organizer for your loved one and create it in Photoshop or a similar program. If you lack an idea, you can always look for it on the Internet.
Voucher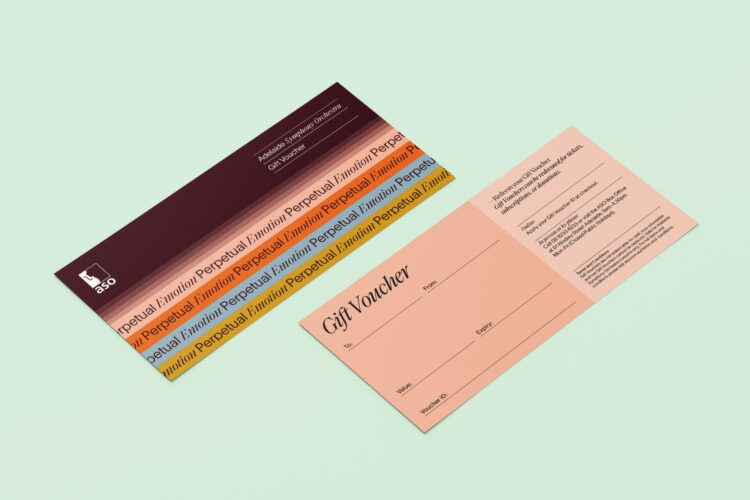 When you don't know what to give someone as a gift, a voucher is an ideal solution. It can be a coupon for a favorite fashion brand, drugstore, spa center, massage, and the like, and it can be more useful than that – for example, if your friend wants to learn to sew, why not make her happy with a sewing training voucher? We believe that it will be a pleasant and useful gift.
When choosing a gift for a loved one, it is important to think and try to remember what that person mentioned that they needed, what they talked about with passion… When you come across something that your person would like – buy it and be ready on time. By giving a gift out of love, we nurture another person and show them our acceptance and respect. We complement her resources, support her interests, and open new horizons for her.
The way we choose gifts for others speaks about us, our intentions and our attitude towards the person to whom the gift is intended. When we give a gift to a person we respect and love and when we try to give them a pleasant surprise, in most cases, we succeed. So, ignore what you like, but listen to the wishes of the other.
Sometimes you will think that the gift is too cheap for the other person to like, but be sure that you are wrong. The price is not important, what is important is your attention and effort to make that person happy, to show them that you care about them, that they are dear to you, to congratulate them on a certain occasion in that way, and so on.
Gifts are a way to mark a special occasion or to suddenly give someone a sign of attention. It doesn't take much to feel someone's gentleness, even a little thing that we didn't strictly desire, such as advertising key chains or a picked flower from the park, will cause pleasantness. Giving a gift is always an emotional moment, so it is usually accompanied by discomfort and this is a completely normal reaction. In any case, it is important to make an effort for someone, just as you are happy when someone makes an effort for you.
Conclusion
A 40th birthday is a milestone birthday that should be celebrated with family and friends. With the right gifts, you can honor the recipient and make them feel appreciated for how far they have come in life. From travel experiences to personalized items, there are many thoughtful gifts to choose from that will make your recipient's birthday truly special. Ultimately, no matter what you get for them, ensure that it expresses just how much you appreciate them!