Planning a kid's birthday party can be a really challenging and hectic job. One may never know what these little monsters are up to and what will keep them entertained. At one moment, they want one thing; at other moments, they want something else. It is tough to keep them entertained for a long time.
Kids are always curious and want something new and exciting. Who knows what may suddenly pop up in those drama kings and queens' minds? Parents have a tough time planning their kid's birthday party either indoors or outdoors when the children's likes and interests change almost every minute.
But with some fascinating and exciting ideas and games, one can easily keep these mischief-makers engrossed and entertained throughout the party. The money factor comes later here. What matters more is their innocent smiles and laughter. So, here is a list of some excellent backyard birthday party ideas which do not cost much and will engage the kids.
1. Bounce On The Bouncy Houses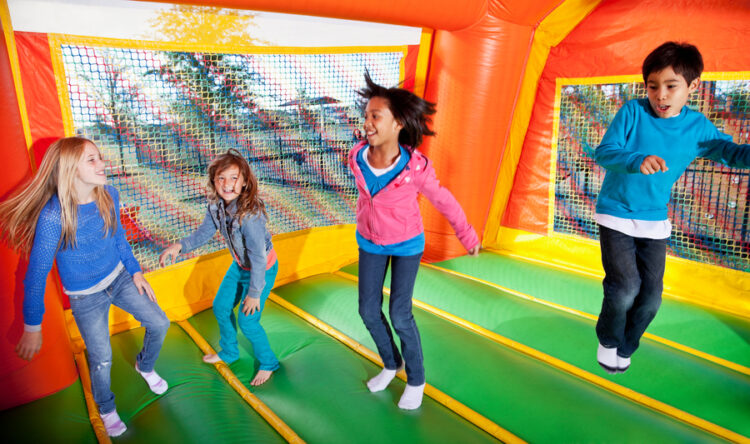 Bouncy houses or castles are excellent and fascinating entertainment ideas for kids. One can find them at malls, parks, resorts, and all the places kids love to visit. It is the perfect entertainment idea for kids. One can find them in a variety of sizes and with various designs. Some are so large that one can even play football on them.
However, a small or medium-sized bouncy house is perfect for a backyard party. They are customizable too. One can select the color and pattern he wants as per the birthday kid's choice. An excited parent can easily rent them from a bouncy castle rental Seattle at reasonable prices. Undoubtedly, these bouncy houses will bring lovely smiles and laughter to the kids' faces.
2. Dance Around The Musical Chairs
Grab the dining chairs and prepare for uncontrollable fun and laughter with this all-time classic birthday party game. First, one must place the chairs in a line, but every adjacent chair must face the opposite side. Always ensure that there is one chair less than the total number of kids. Now turn on some beats and watch the kids dance around those musical chairs.
When the music stops, the kids must sit on the nearest chair before anyone else. But no cheating and no pushing here. One player gets eliminated with every round until only one kid is left, who is the winner. The game must be fair, and no child should linger around a chair too long.
3. Paint The Faces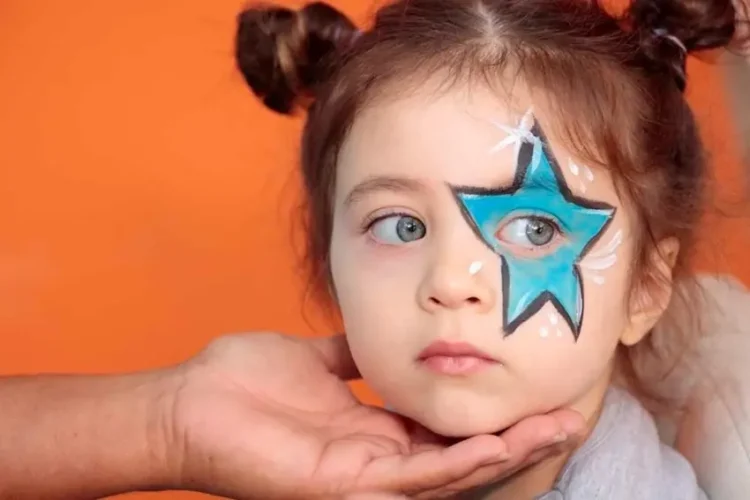 This is an entertaining activity enjoyed by people of all ages. Let the children decide on their designs and paint each other's faces. One can involve other parents in this game too. Soon enough, the backyard will bustle with many cute kitty-faced girls and ghastly little zombies finding their way around. It is a cost-effective yet entertaining birthday party idea one can easily try on their kid's next special day.
4. Go, Go, Sac Potato!
It's time to take out those big potato sacs from the farms. And if even the birthday kid's parents don't own one, they can easily find these sacs from a local grocer or vegetable vendor. Alternatively, one can use king-sized pillowcases as well. The kids should fit easily and comfortably inside these bags up to their torsos.
Line up all the participants on one end of the backyard and let those little bunnies hop around in those sacs to the finishing line on the other side. The one who reaches first is the winner. Watching all the cute mischief-makers hop like little baby bunnies and play is amusing.
5. Spice Up The Party With A Tug-Of-War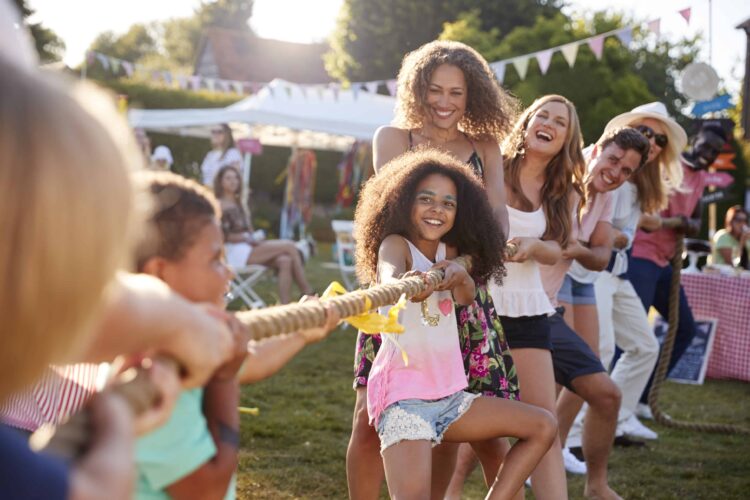 Who doesn't enjoy this classic game of all time? Adults love it as much as kids do. Divide the kids into two teams and grab a long, sturdy rope. Place either end of the rope with each group and watch those little athletes try to pull the other team away. It is best played over a muddy surface.
Ensure that the game is fair. It means avoiding placing all healthy and strong children on one side and little, skinny ones on the other. The kids will love it if their parents participate with them too. So involve everyone at the party in the game.
6. Find Me!
As one might have guessed, it's the all-time favorite hide-and-seek which does not need an introduction or description. Everyone has played this game as a kid, and who doesn't enjoy it? Some parents play it even now with their kids. Kids are so good at hiding in the very usual places and pretending to be the Invisible Hood that one can't control his laughter at these lovelies.
7. Red Light, Green Light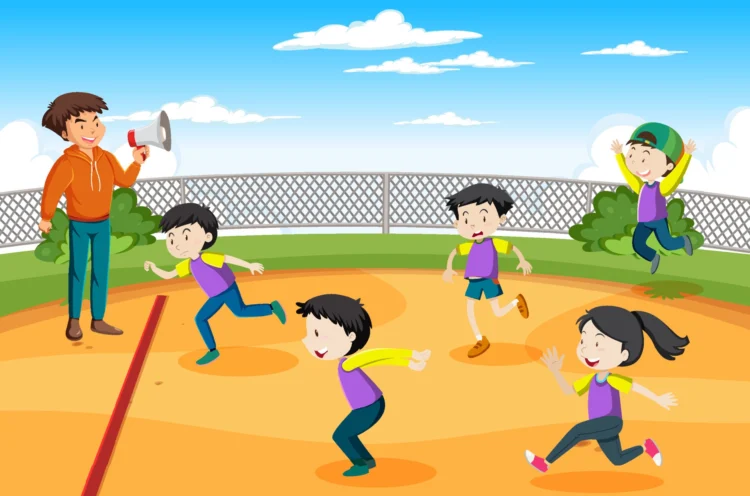 This game has got the whole world crazy, thanks to Netflix's thriller series Squid Games. The game is very simple and does not require any props to play. One kid will be the traffic light on one end of the backyard. It's better to make the birthday kid the traffic light to start the game. All the other kids line up on the other end.
The traffic light turns around and says, "green light." At this signal, all the kids must run as close to the other end as possible. When the traffic light turns back around and says "red light," everyone should freeze in their spots. The one moving after the red signal receives a violation ticket and has to start from the beginning. The first one to reach the other side wins and becomes the next traffic signal.
8. Bring The Cinema Onto The Backyard
Watching a movie in the backyard is a great way to wrap up the party. After a long day of play and fun, the kids need something relaxing and entertaining to watch. Get a projector, laptop, and a white sheet for the theatre setup. Now grab those large popcorn bags and watch all the tired and sleepy kids enjoy their favorite marvel or animation movie under the stars, munching on the popcorn.
The Bottom Line
Memorable birthday parties are the ones that add variety and exciting ideas to them. Everyone loves to see their kids have a good time, play, learn, and laugh their hearts out. This is what makes the parents happy. These classic and fun birthday party ideas are great to let the kids have fun and have the best time of their lives.