The best piece of clothing comes from a suitable fabric. The whole game depends on what type of fabric one chooses for the garment. One needs a better understanding of different types of materials and which one to use when. This important decision requires analytical thinking and a bit of research.
One can purchase the desired fabric from online sites or offline stores with proper knowledge of the material, types, texture, etc. Offline shopping allows one to touch the material physically and understand it better. However, online fabric stores offer a variety of high-quality fabrics and get the clothing delivered to the customers' homes.
Whichever method one chooses, it is essential to know the basics of purchasing the right clothing material for one's garments. This guide provides some guidelines and tips to help one shop for fabrics better.
How To Choose The Best Fabric?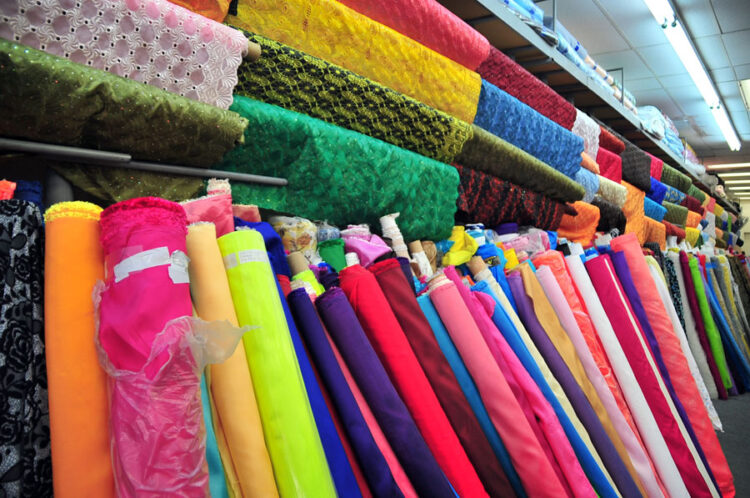 When it comes to fabric shopping, four key factors come into the picture, the material, type, properties, and weaving of the clothing piece. Using these factors, one can decide the best fabric for their desired clothing needs.
1. Understand The Material
This is the primary aspect governing the fabric needs for different garments. When shopping for fabrics at offline supermarkets or any online fabric store in Australia, one needs to consider the material first. Given below are five commonly-used materials for manufacturing fabric worldwide.
This light and soft fabric is probably the most commonly used and primarily produced clothing material worldwide. It is naturally derived from the cotton plant and spun into cotton yarns. The yarns are then carefully woven into fabrics. It is a staple fiber as the fibers vary in size.
This fiber absorbs sweat quickly and provides comfort. Hence, it is the preferred material type for summer clothes. This material is perfect for daily shirts, t-shirts, dresses, skirts, undergarments, and shorts. If one is looking for home decoration fabric for pillows, bedsheets, or napkins, cotton is the best fit.
Silk is an expensive, luxurious, and elegant fabric used mostly for exquisite dresses or garments. It comes from the silk threads wrapped by silkworms around their cocoons which are spun into silk threads.
This lustrous material is used to make extravagant shirts, ties, lingerie, bridal gowns, and formal wear. So, one must choose silk when looking for these pieces of clothing.
This strong, durable, lightweight fabric is obtained from the flax plant. It has high absorbency, and the light fabric allows air to pass through easily. It is best used in summer as the material dries out the sweat quickly.
Commonly used linen items include curtains, tablecloths, towels, aprons, bed sheets, and many more. The inner layer of jackets is also made from linen. Hence, linen is a perfect choice if one is looking for these everyday household clothing items.
2. Pick The Right Color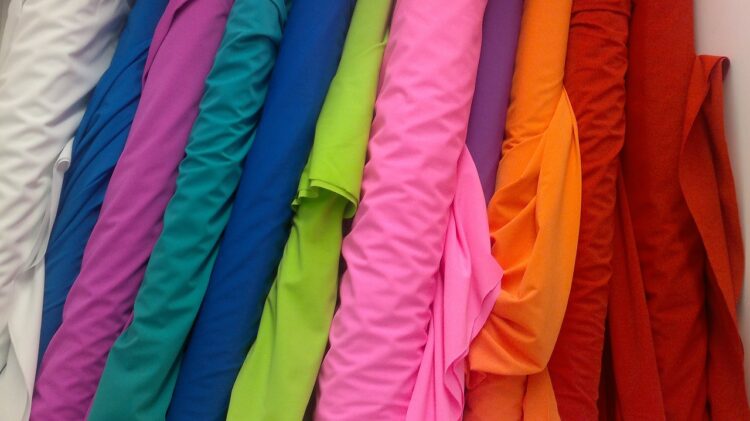 The fabric color plays a crucial role in creating a beautiful garment. One must never forget that the color of a newly dyed fabric can change after a few washes. Therefore, choose a color that will not fade after washing. Once purchased, the cloth cannot be returned. Hence, it's better to be cautious than to pick the wrong color.
3. Choose A Suitable Pattern
After surfing an online fabric store or roaming the market, one may find numerous appealing patterns for their garment. Choosing a suitable design from all these varieties is often confusing as they all might look like the perfect fit for the apparel. One needs to pay special attention to the alignment of the motifs after sewing the fabric. Especially around the seams, the motifs may be half-folded or hidden after the material has been sewn. Hence, one needs to analyze how the outcome must look and whether the cloth fits into the desired result.
4. Determine The Correct Measurements
Knowing the measurements of the garments one wishes to make from the fabric is very important. With an approximate value, one can buy a piece of clothing that will meet the required measurements and avoid shortage or wastage of material. For instance, tablecloths require a small amount of fabric, whereas a blouse or bedsheets require a much bigger garment.
5. Estimate The Shrinkage
New clothes usually shrink after their first wash. Just how much is what one must estimate from the type of material they are purchasing. It is a minute but important factor to consider when buying fabrics. People generally ignore the shrinkage factor and end up with a fabric smaller than the required size. Instead, one must estimate this beforehand to avoid any replacements and time wastage. Labels like "Sanforised" and "Mercerised" can help to identify a preshrunk fabric.
6. Decide The Budget
Seeing all the beautiful cloth pieces with various prints and textures, it's easy to be carried away with the flow and purchase a bunch of elegant yet unnecessary stuff. A well-defined budget helps one get only the necessary and most suitable material. It allows one to search and invest only in the fabrics one needs for their sewing project.
Where Can One Buy Fabrics?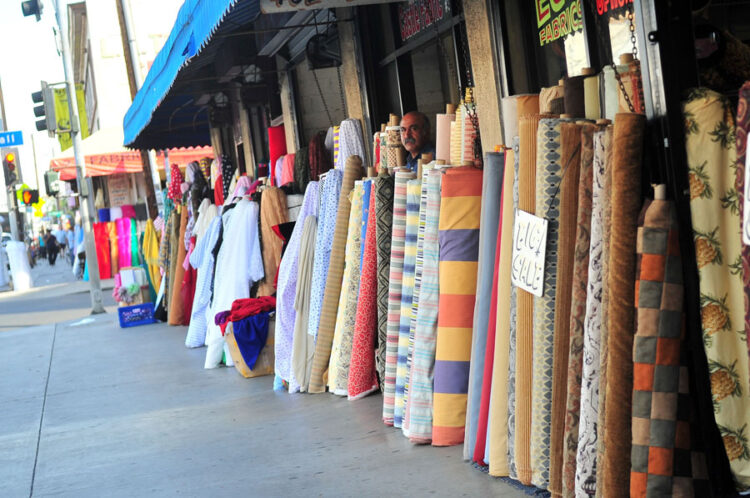 Raw clothing can be purchased from online stores, offline boutiques, and department stores. Either way, one must always ensure that the item comes from a reliable source with accurate product descriptions.
One can visit any nearby boutique, department store, or particular fabric mix-and-match store to buy raw materials for the next sewing project. The material is available in many standard colors, sizes, and patterns. But most offline stores follow a no refund, no exchange policy. Hence, one must check the material thoroughly before buying.
Surfing Through Online Sites
Shopping for fabrics online opens up a vast collection of fabrics of all colors, sizes, patterns, designs, materials, etc. Read the description carefully before placing the order, as many vendors won't provide a refund if one gets the wrong item. So, one
The Bottom Line
Buying the correct piece of fabric is relatively easy. With a solid understanding of various clothing materials and their uses, one can easily figure out the best fit for their clothing needs. It's better to follow the above mentioned tips and guidelines than to waste time, money, and fabric with mismatched materials and garments. Following these tips, one can sew their little princess a nice and fancy fairy dress or a superhero costume for their little avenger!