A bathrobe is a piece of clothing that is worn by people immediately before and after a bath. Most people wear a bathrobe when they do not need to wear regular garments for some time after taking a bath. A bathrobe is usually made of such a material that it absorbs water, so it acts as both a garment and also as a towel.
However, bathrobes can be of different types, and the main difference arises from the fabric that goes into making them. Most of them are made up of cotton; however, even cotton can be classified into several types. One such type is seersucker robes, where the cloth has a wrinkled appearance. They are quite comfortable, and you can get women's seersucker robes if you want a comfortable and light robe for yourself.
Some Fabrics That Are Regularly Used For For Making Good Quality Bathrobes
Buying Cotton Robes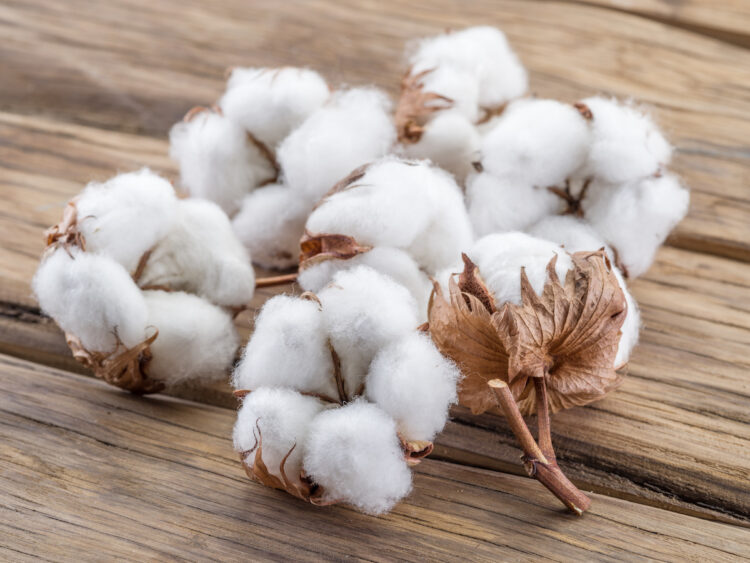 Cotton is a natural polymer that is obtained from the ball of the cotton plant. It is grown extensively in parts of Asia and Africa, and hence there is abundant supply, and they are also quite cheap.
Cotton is also the most popular fabric used for making a bathrobe because it is quite a good absorber of water and it is quite lightweight. However, there are many different varieties of cotton, and they are classified based on the region from which the cotton is obtained or based on the length and quality of fibers.
Pure cotton is quite a popular choice for making robes because the fabric is warm, and yet it feels light on the body. Moreover, the material is breathable. Most people wear a bathrobe after taking a bath because they want to feel warm and comfortable hence 100 % pure cotton is a great choice.
But before you pick something that is made up of pure cotton, you must keep in mind that this material is prone to shrinking after a few washes. So you must order a robe of a slightly bigger size so that it fits you even after a few rounds of washing.
Moreover, 100% pure cotton is good for the environment and its people. Cotton is a natural fiber, and unlike synthetic polymers that use petroleum products, cotton can be obtained from a naturally growing plant. Moreover, the cultivation of cotton provides employment to more than two hundred million people in the most underdeveloped regions of the world.
Egyptian cotton is preferred by many people because the individual fibers are very fine, and this makes the robe soft and feels more luxurious than other varieties of cotton.
The variety that is obtained from Turkey is the most expensive, and it has fibers that are extra long. These extra long fibers make the cloth strong but smooth. So if you want something that is comfortable yet lasts for a long time, then you should consider Turkish cotton.
Apart from this, blended fabrics use a mix of synthetic and natural polymers. There are many reasons why blended polymers are popular, and the most important reason is their ability to resist wrinkles and their durability.
There are other ways in which cotton can be classified, and one such variety is voile. This variety is used for making lovely drapes and thus it is widely used for fancy robes. Likewise, another type is called poplin, which is made of thick yarn, and thus these can be worn during the summers and even during mild winters. A third type is called cambric, and the quality of cambric is such that it can be worn after a bath and even at the breakfast table.
Buying Robes Made Up Of Flannel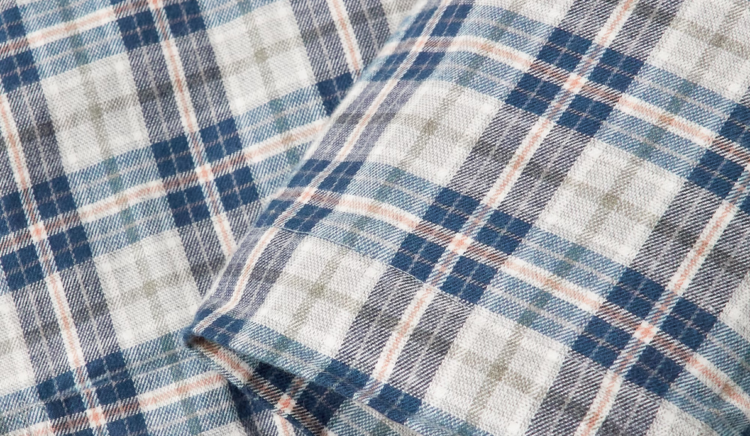 Flannel resembles wool to a great extent, but the modern varieties are mixed with cotton, and this gives it a warm and furry feel. They are soft on the skin and are comfortable to wear. Thus, flannel is great for keeping a person warm, so it can be worn even during the winters.
Buying Velvet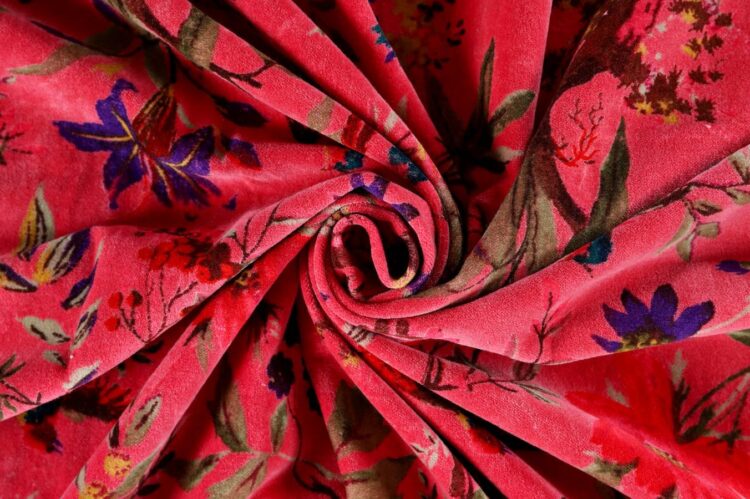 Velvet is used for making robes because they have a smooth feel and they also look very luxurious. They come in a variety of colors and are in great demand by those who want to wear something that is comfortable and fancy at the same time.
Buying Satin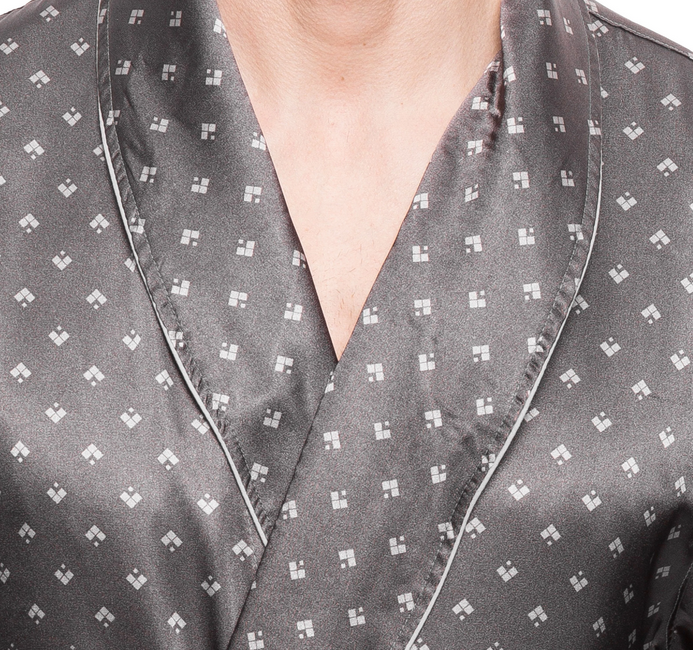 Stain also looks very luxurious, just like velvet, but satin is smoother than velvet, and if someone is looking for a fabric that is lightweight and elegant, they can go for a satin robe.
Use Of Animal Fur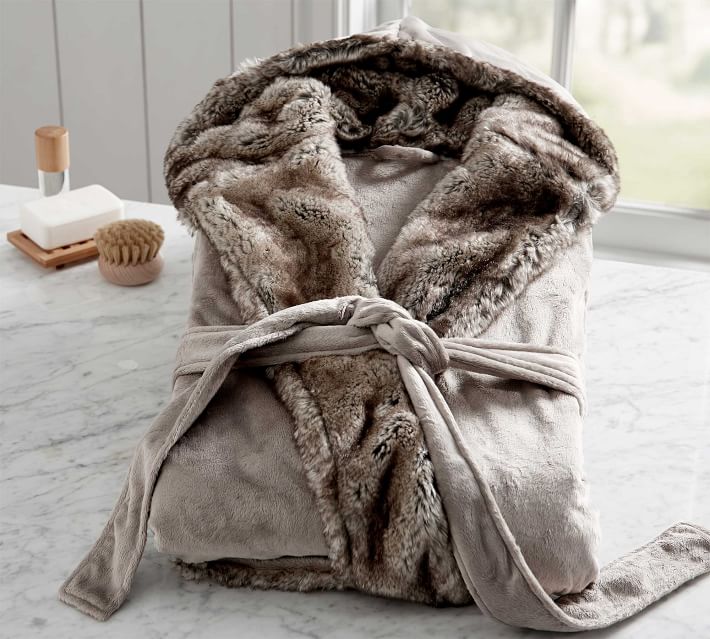 Many garments are made up of animal fur, and they are very expensive because it is very difficult to procure them. These are not obtained by killing or injuring animals, but these furs are sold by locals to the manufacturing company when the animal naturally sheds its fur.
They are expensive, and maintaining them also requires a lot of effort. They cannot be washed with water and have to be dry cleaned. So these cannot be used regularly and can only be used once in a while. Most people buy animal furs because they want to have one such robe in their collection, so when purchasing them, people should make sure that the product is authentic.
Use Of Microfiber
This is technologically the most advanced material that can be used to make a garment. They are extremely fine, and hence they have the suffix micro attached to their name. They are lightweight, breathable and available at affordable rates.
Conclusion
Most people think that purchasing a bathrobe is easy, but they do not realize that the fabric used to make it can be of many types. Moreover, the fabric must be a good absorber of water and should be light on the skin. Some people are allergic, and they must be very careful when buying a robe as they will wear it on their bare bodies. Some people prefer to buy a fabric that they can wear all year round. Thus, people pick up a fabric based on their likes and their budgets.