If you've recently had electrical work that needed attending to, you may have been shocked by the price your electrician proposed to you. However, this isn't in any way uncommon. Electricians have been known to charge quite a lot for their service. There are multiple reasons for this, including the fact that electrical work is very risky and electricians put their life on the line daily.
But besides that, electricians also undergo heavy training to ensure they understand their job and know how to tackle electrical problems and for there assistance there are lot of apps for electricians. While prices may vary depending on where you live and the bulk of work to be done, electrical contractors tend to charge very high fees. But why are they so expensive compared to other service jobs? Here are some reasons to consider:
1. The job is very time-consuming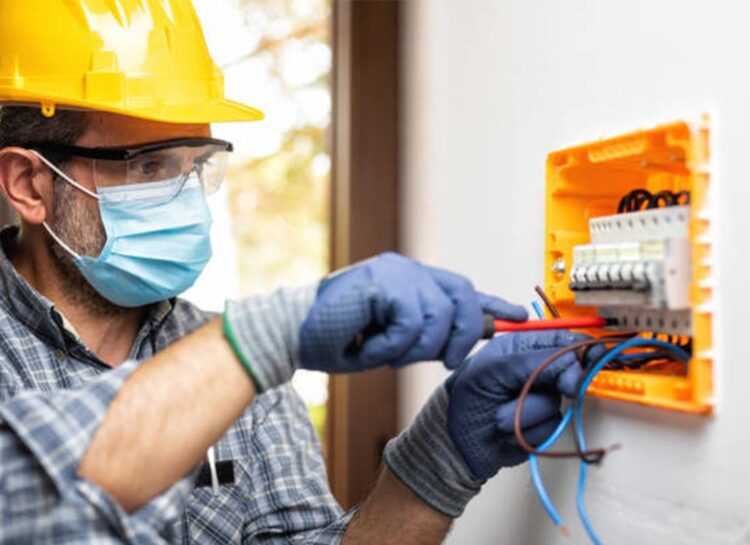 Electrical work is a risky job that requires careful expertise. Electricians can't afford to rush their job as any small mistake could lead to an accident. They also need to go out and look for all the needed equipment for the job. This takes up their time and fuel. All these costs are factored into the bill they present to you.
2. You pay for experience
The higher the experience an electrician has, the more likely they will do the job well. Electrician recruitment agencies often look for electrical contractors that have been in the business for a long time and have garnered lots of experience. If you hire a contractor with 20 to 30 years of experience, they will charge higher than someone with just 5 years of experience.
3. Shortage of electricians leaves them in high demand
Unlike many other service jobs, electricians are few in number. According to data from National Electrical Contractors Association (NECA), more electricians are retiring each year, and fewer people are joining the workforce. With so few electricians in the workforce, the available electricians have also raised their price rates.
But their small numbers aren't the only reason they're in high demand. Electricians must complete a four-year apprenticeship, undergo extensive training and keep up with changing technology to get a license. They also need to have the best tools and equipment. Their experience keeps them in high demand as lots of people seek out electrical professionals with such vast experience. Because of this, many electricians charge up to get their money's worth for their time and expertise.
4. Fixing another electrician's work
Some people prefer to work with multiple electricians rather than sticking to one person. However, this creates a new problem. There is nothing more annoying as an electrician than having to unravel and fix the work someone else has done. If the job has been done poorly by a previous electrician, the electrical professional will have to take apart the previous work before starting their work. This is very time tasking and can lead to additional charges for the inconvenience.
5. The cost of materials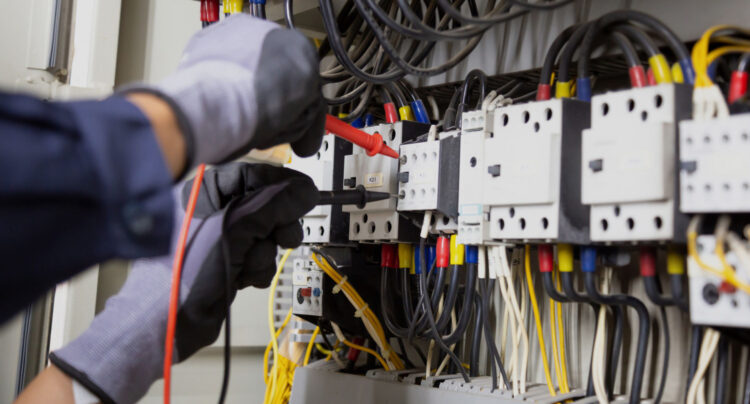 The quality of materials used for the electrical work can determine how long-lasting the solution will be. Electrical contractors tend to use the highest quality materials during their work. However, these materials can be very pricey. While you may choose cheaper, low-standard materials, it's always best to go for the best now to avoid future mishaps.
Advantages of Hiring a Professional Electrician
We've already discussed how expensive electrical professionals can be and why these expenses come up when dealing with electricians. With that knowledge, is it worth paying a high fee to hire a professional electrician? Yes, it is. And this is because a low charge can sometimes be just as alarming as a high charge. If an electrician charges meager fees, chances are they're not very skilled at their job or are new to the business. If you're looking for a seasoned professional, they will most likely charge a lot.
So why should you consider hiring a professional electrician despite the cost? Here are a few advantages to consider:
1. They are more reliable:
If you hire someone who doesn't fully understand the inner workings of electrical appliances, it's very easy for mistakes and accidents to occur. A wire out of place could be bad news for both you and the electrician working.
With professional electricians, you have confidence in their work. You can sit back and relax, knowing that whatever they're installing or fixing is being done correctly. Of course, this doesn't mean you shouldn't still check in every few minutes just to see how the job is going.
2. You know they'll do an excellent job: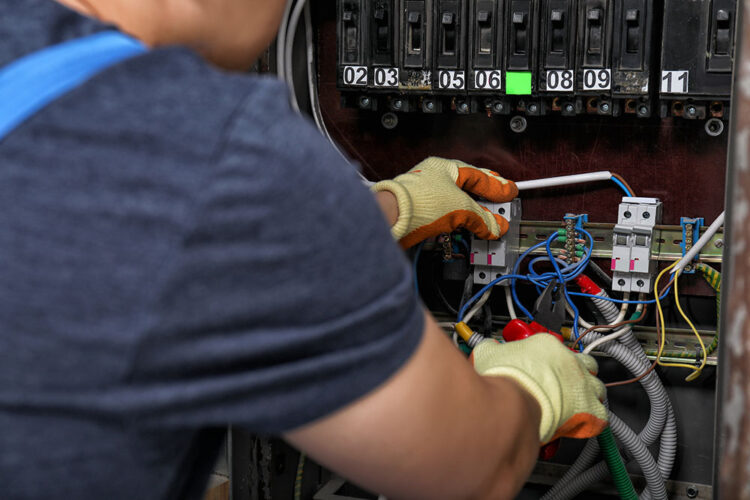 When dealing with a professional electrician that understands the job and what needs to be done, you have confidence that the work is going to be done properly. You can rely on them to do a top-notch job that brings long-lasting solutions to your problems.
3. They have more experience and knowledge about the job:
An electrical contractor with a functioning licence is fully educated and trained to work with electrical appliances. They can analyse the work you've given them and come up with the best possible solution. You won't find this work ethic in cheaper, unlicensed electricians.
4. Liability insurance:
This is a significant upside of working with contractors under companies. If in the rare instance, the job is not done well and issues arise, you can use your liability insurance to get your full money back.
5. They won't aggravate the issue:
The fear of paying a large amount may drive customers to either attempt to do the work themselves or hire a much cheaper and less experienced electrician.
Each of these options is not advisable as you will only end up making the situation way worse than it is and spending much more than you need to. A trained professional will know what to and not to do to ensure the issue is wholly managed, and the work is done.
How Do Electricians Charge?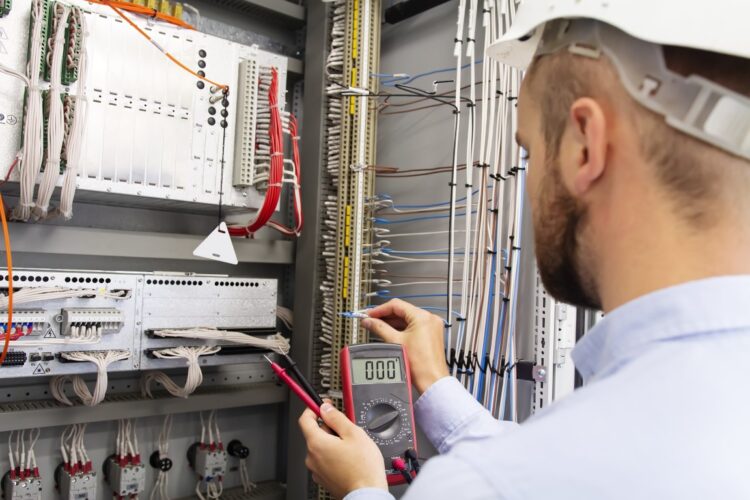 Price rates differ depending on who you hire. Some electricians prefer to charge by the hour; this way, you're paying for the time they spend doing the job. On the other hand, electricians may study the work that needs to be done and come up with a price that represents the skill and expertise needed for the job, the time spent, and the price of any tools they may have to buy.
Regardless of if it's a fixed price or hourly pay, most electricians will tell you their cost straight up once you call them. Keep in mind that some extra costs may be added over time.
Most electricians require payment after the completion of the work. However, sometimes they may need money in advance to purchase various materials for the job. Be careful about giving out payments before the work is completed. Some electricians may end up doing low-quality work because they've already been paid. By not paying until the job is done, if they do a sloppy service, you can withhold payment until they fix it the proper way they were meant to.
It is not advisable to pay your electrical contractor before service, especially if it's an electrician you've never worked with before. If your electrician insists on getting paid before working, you can try finding another electrician that doesn't require in-advance payment. If the electrician needs money in advance to purchase tools for the job and you're not comfortable with giving out money yet, ask for a list of all the tools and equipment they need and purchase them yourself.
Are Prices Negotiable?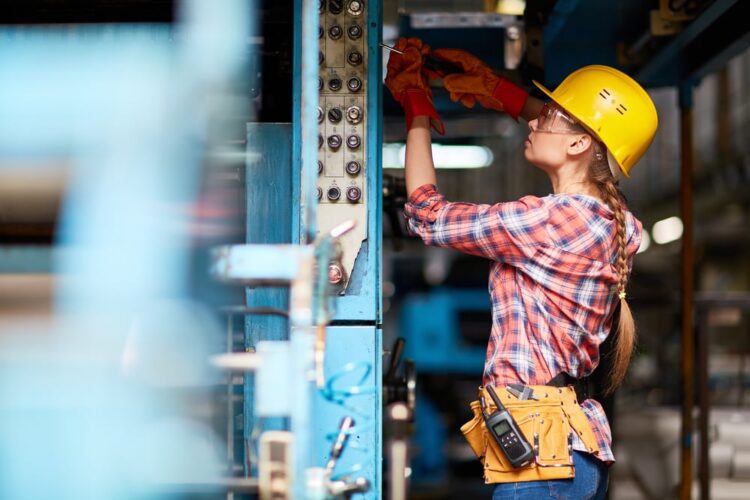 Depending on the electrical contractor you hire, prices could be negotiable. However, you should have this conversation with the electrician when you wish to hire them. You can both discuss prices and the work that needs to be done. This way, before the work starts, you have a clear picture of what you will pay the electrician.
The first thing to do is contact multiple electricians. Explain the issue you have and request a breakdown of what's wrong and how they plan on fixing it. Additionally, request a cost breakdown that includes how much they'll be charging and the price of materials required to fix your issue.
Consider each response and pick the electrician you feel most understands the job and fits your budget. Once you want to negotiate, be as polite as possible. If you have other electrical works that need to be done, now is a great time to bring them up and see if you get any discounts for additional work. Consider buying any needed materials by yourself and ask if that will lead to a price reduction for you.
Your electrical contractor will most likely understand your need to budget and manage costs and will be open to negotiating with you. Ensure you remain reasonable with your negotiations and don't expect them to severely undercharge you. Don't ask for too large a reduction in price as this may annoy them.
When negotiating, consider the bulk of work to be done, and that electrical professionals often carry expensive specialist tools that help make the job easier to fix.
Conclusion
In summary, electrical contractors are often very pricey but rightfully so. Their work is risky and expensive to maintain. If you want the best result on any electrical job, it's better to invest in a trained, experienced electrician.
Despite their high cost, if you trust an electrician and their work ethic, it's definitely worth paying the fees and getting the full value for your money.