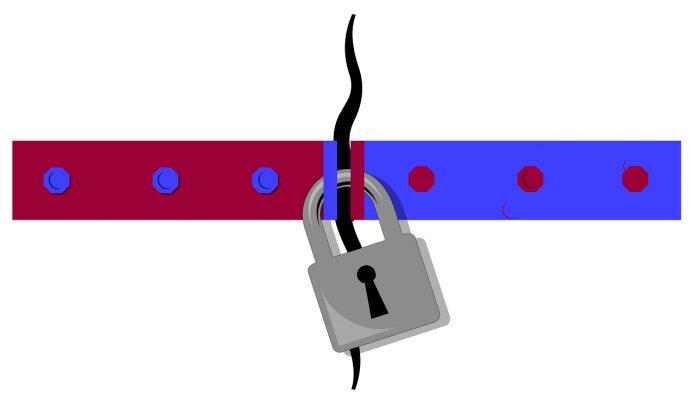 Cloud security will continue to be one of the most in-demand cyber security talents well beyond 2023. It is helpful to have a general understanding of the cloud in order to comprehend cloud security because this allows one to be aware of what it is that they are attempting to secure. You will be relieved to know that there is a wealth of free educational resources available to you so that you can get started. the post provides an overview of how to get started, the several paths that are available, as well as the finest free cloud security certification, learning courses, and resources that can be found online.
This is the beginning of 'The Cloud.' (Cloud security significance)
A user can access computing power, database storage, content distribution, and other capabilities over the cloud, eliminating the requirement for the user to have their own equipment on-site. Its primary purpose is to assist existing firms in expanding their operations.
For instance, you might use the cloud to host and operate cyber security laboratories (such as Immersive Labs), or you could use it to run web and application servers in order to host dynamic websites. More than 90% of organizations rely on the cloud or services hosted in the cloud for data storage and other needs in their day-to-day operations. Office 365, OneDrive, Gmail, Mailchimp, WhatsApp, and YouTube, among many other things, are all cloud-based.
Understanding cloud security is crucially important for cyber practitioners due to the growing prevalence of cloud-based assets, and it can offer your CV a significant edge, as it is still a relatively new market. This is because cloud computing is a relatively new market and you can get easily free cloud security certification from Google, AWS, and Microsoft Azure.
Certifications and different educational paths
As a result, the vast majority of enterprises choose to obtain their cloud services from one of these three companies. Amazon, Microsoft, and Google control the majority of the clouds computing market. You are able to earn certifications that are not tied to any particular vendor and demonstrate that you have a fundamental understanding of cloud security principles. This comes in handy because you can never be sure which cloud service provider your prospective employer will choose to go with.
You can also receive certifications that are unique to a vendor, which can be of equal or greater value. After all, in order to adopt cloud security solutions, you will need to have a thorough understanding of the nuances that are unique to the cloud services platform provided by each vendor. We are going to start by looking at the three suppliers, who offer free cloud security certification because the majority of their training is offered at no cost and is appropriate for novices.
Amazon: Amazon Web Services (AWS)
Free cloud security certification by AWS
Outside of Asia, Amazon controls roughly half of the cloud computing market, making it the industry leader. If you are interested in obtaining vendor-specific certifications or training, we suggest that you begin your search right here. In point of fact, you ought to most likely begin here anyhow, as the free instruction is satisfactory. If you are interested in being certified, you will also find that the exam vouchers are not too expensive.
The first step is to complete the "AWS Cloud Practitioner Essentials."
This is the entry-level certification offered by AWS, and it comes with access to a Free cloud security certification. The completely free course is a combination of video lessons and reading assignments, and it will take participants approximately 6 hours to finish it. You will earn the AWS Cloud Practitioner certification after purchasing the exam voucher, which costs $100. This path contributes to a better understanding of business. Not only does it explain why, when, and how to use cloud computing, but it also gives an overview of the security features that AWS Cloud has to offer.
"Azure from Microsoft"
Free cloud security certification by Microsoft Azure
Microsoft Azure is the name of the company's cloud service platform. In addition to offering free online training, they are the industry's second-largest provider, with a 15–20 percent market share.
The significance of cloud computing has not escaped the attention of businesses. The increase in the number of people using the internet has provided further evidence that businesses desire to migrate to cloud-based platforms. Microsoft Azure is widely recognized as the industry standard when it comes to cloud computing and offers free cloud security certification and is considered to be one of the major cloud service providers in the public cloud domain. The cloud is an area in which Microsoft has made significant progress in recent years. Because of this, it shouldn't come as a surprise that they are one of the industry leaders when it comes to cloud computing.
This free cloud security certification and course on Microsoft Azure will walk you through the fundamentals of Microsoft Azure so that you can get more familiar with the company's cloud services. The first thing that you will learn in this course is an introduction to Microsoft Azure, including its purpose and contrast between Amazon Web Services and Azure DevOps. After that, it will walk you through the basics of Azure, including Virtualization, Tables, Service Plans, and Storage, before finally introducing you to Azure itself.
The Microsoft Azure Fundamentals (AZ-900) certification is a natural place to start, and the company provides a free online learning course for it. The fundamentals of the cloud, Azure's services, Azure workloads, security and privacy in Azure, as well as pricing and support for Azure are all covered in this course. The voucher for the exam costs £69.
https://docs.microsoft.com/en-gb/learn/certifications/azure-fundamentals
"Cloud from Google"
"Free cloud security certification by Google"
Google, one of the most well-known names in the world of technology, just launched a brand new, free online course that is geared toward assisting IT professionals in expanding their knowledge of cloud computing. On Google Cloud, students will gain the ability to grow their expertise in containers, big data, and machine-learning models during the course.
The cloud service that Google offers is known as the "Google Cloud Platform." They are now the third-largest provider in the UK, with a market share of around 10%, but this is expected to grow significantly in the coming years. They do not actually have much of a Free cloud security certification trail, and in order to get Google Cloud training courses, you will need to do some digging around. However, if there is one thing that Google excels at, it is providing supervised hands-on instruction.
The "Google Cloud Computing Foundations" program that is offered through QwikLabs is by far the most recommended way to get started. It is a four-part course that combines classroom instruction with practical lab work.
Read More Here: Is the network security key the same as the password
The Building Blocks of Cloud Computing
Google's infrastructure is hosted in the cloud.
Google Cloud's Capabilities in the Areas of Networking and Security
Data, Machine Learning, and Artificial Intelligence within the Google Cloud
https://google.qwiklabs.com/quests/23
You get a set number of free credits, and the class is made up of both video lectures and lab work that you do in person.