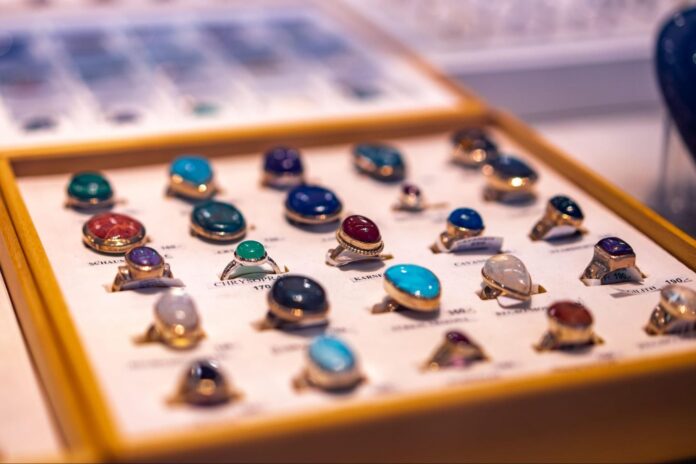 Gemstones are set to be the must-have jewelry item for the next few years, and with good reason! Not only do they add a splash of color to any outfit, but they can also help you express yourself on a deeper level. Gemstone studs can be worn by men or women and they look great whether you're wearing jeans or a suit!
There are many different types of gemstones available so it can be hard to choose which ones you want to use for yourself but don't worry, we've got some recommendations for you! If you're looking for a new pair of studs, consider these gemstones that are sure to make any outfit look extra stunning. From elegant sapphires to gorgeous emeralds, here are eight must-have gemstone studs in 2023: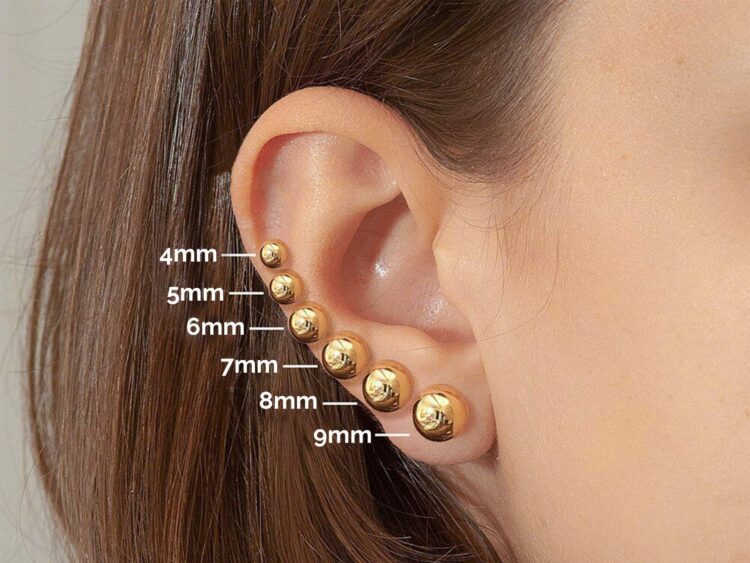 1. Sapphire
Sapphire studs are a classic and versatile choice that can add a touch of elegance to any outfit. In addition to being the birthstone for September, sapphires are also known for their durability and hardness, making them an ideal choice for everyday wear.
Sapphires come in a variety of colors, which makes them a great option for those who want to add some personality to their jewelry collection. Blue sapphires are the most well-known, but pink sapphires can also add a feminine and delicate touch to any look. Yellow and purple sapphires are less common but can be a unique and bold choice. Sapphire studs can be found in a range of sizes and settings, making them a great option for any budget. They can be worn alone or paired with other earrings for a more intricate look.
2. Black Onyx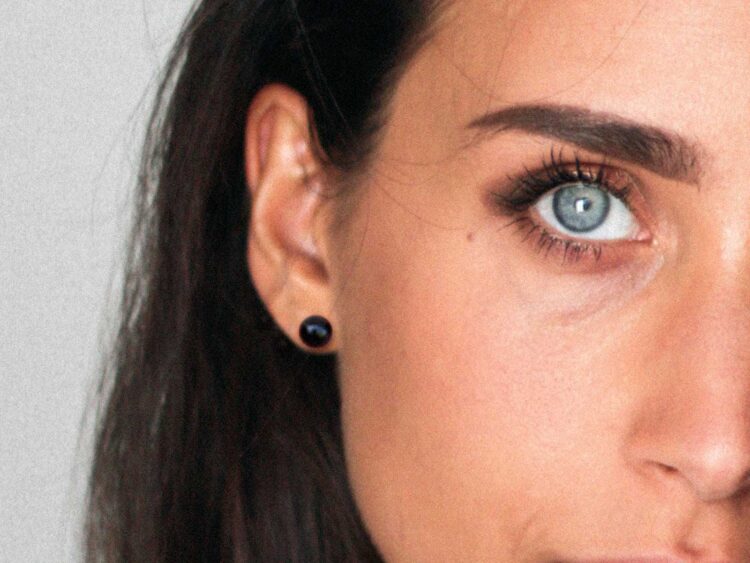 Are you feeling stuck or struggling with issues in your life? Look no further than Black Onyx, the powerful and versatile stone that can help you overcome obstacles and connect with your inner strength. Not only is Black Onyx known for its healing properties, but it also has a calming effect that can aid in meditation and spiritual practices. Imagine feeling more grounded and centered as you delve into your inner self with the help of this amazing stone.
But that's not all, Black Onyx is also a perfect companion during times of change and transition. It can help you release any negative energy from your past while encouraging you to move forward with confidence and strength. And let's not forget about its fashion appeal. Whether you're a man or a woman, wearing Black Onyx jewelry with your professional attire will add an elegant and sophisticated touch to your look.
3. Topaz
Are you feeling hesitant about taking the next step in your life? Do you need a little extra push to achieve your goals? Look no further than the stunning topaz gemstone. With its rich history dating back thousands of years, topaz has been revered for its ability to help people overcome their fears and achieve clarity in all aspects of their lives.
This gorgeous gemstone is like a beacon of light, shining a path toward success and empowerment. It can help you see things with a fresh perspective, both physically and mentally, and guide you toward a more spiritual understanding of yourself and the world around you. So why not add a touch of topaz to your life? Whether it's a stunning piece of jewelry or a small gemstone kept close to your heart, this stone is sure to bring clarity and confidence to your life.
4. Citrine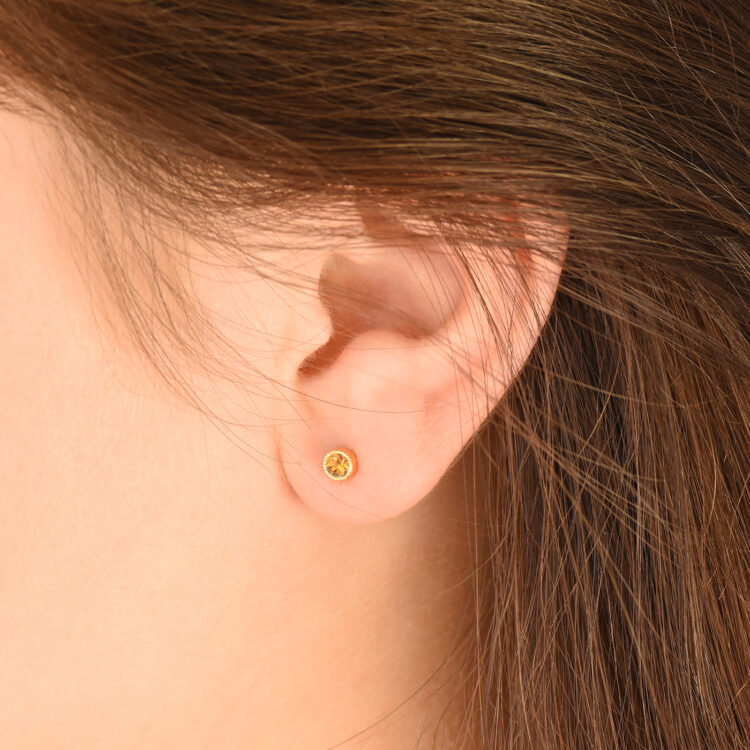 Citrine is a yellow, orange, or brown form of quartz that has been prized for centuries for its incredible healing properties and is believed to bring success, good luck, and positivity to those who wear it.  Not only is citrine stunningly beautiful, but it's also a versatile gemstone that can be incorporated into all kinds of jewelry, from gemstone studs to bold statement pieces.
And if you're looking for a way to enhance its value, consider setting citrine into a piece of gold jewelry from a gold jewelry clearance. With its reputation for promoting happiness, success, and well-being, citrine is the perfect gemstone to brighten up your day and bring a little extra sunshine into your life. Whether you're looking to boost your confidence or simply add a little sparkle to your style, citrine is a perfect choice.
5. Ruby
Ruby is not just a gemstone, it's a symbol of passion, power, and vitality. It's said to bring courage, strength, and confidence to its wearer. With its striking red hue, ruby jewelry is perfect for those who want to make a bold statement and show off their fiery side.
Whether you're looking to add a pop of color to your everyday outfit or want to make a statement on a special occasion, ruby studs are the perfect accessory. Plus, as the birthstone for July, ruby makes a meaningful and personalized gift for those born in that month. So why not add a touch of passion and power to your jewelry collection with a stunning ruby piece?
6. Emerald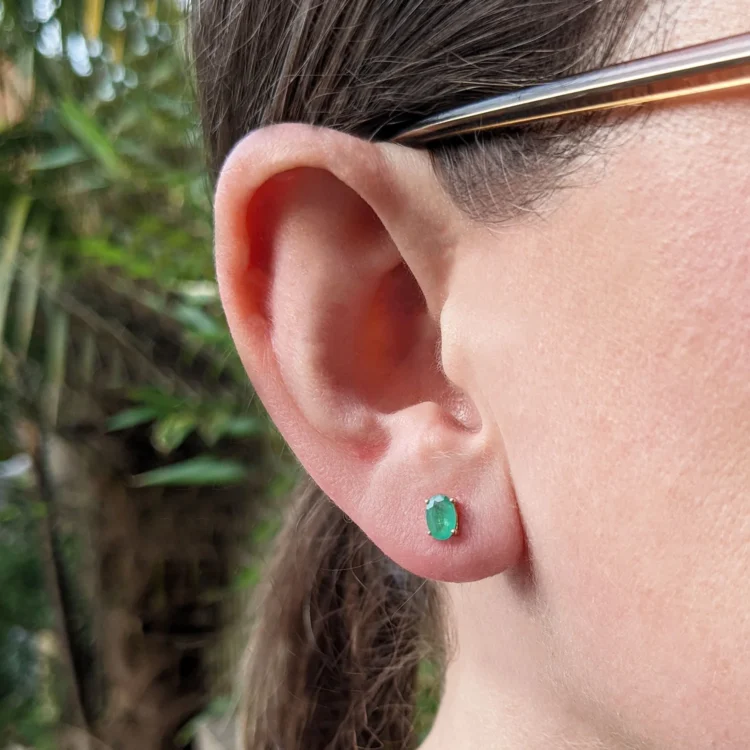 If you want to make a statement with your jewelry, emerald studs are the way to go! The vibrant green hue of emeralds is simply captivating and exudes a sense of luxury and elegance. Plus, emeralds are said to have many positive properties, such as promoting love and loyalty and enhancing intuition and spiritual awareness.  It will even go with your turkizite jewelry collection.
Whether you're dressing up for a fancy event or just want to add some pizzazz to your everyday look, emerald studs are versatile enough to do it all. And if you're looking for a unique and meaningful gift for someone special, consider emerald studs as a thoughtful gesture that will surely be cherished for years to come.
7. Tanzanite
Tanzanite is a rare gemstone that is mined only in Tanzania, making it even more special and unique. It's said that tanzanite promotes love, friendship, and compassion, which are essential qualities for success in both personal and professional aspects of life.
Wearing tanzanite studs is a great way to add a touch of serenity to your outfit, whether you're dressing up for a special occasion or dressing down for a casual day out. The calming blues of tanzanite will complement any outfit, making you feel confident and peaceful throughout the day. So, if you're looking for a gemstone that not only looks beautiful but also brings a sense of balance and tranquility to your life, tanzanite studs are the perfect choice for you.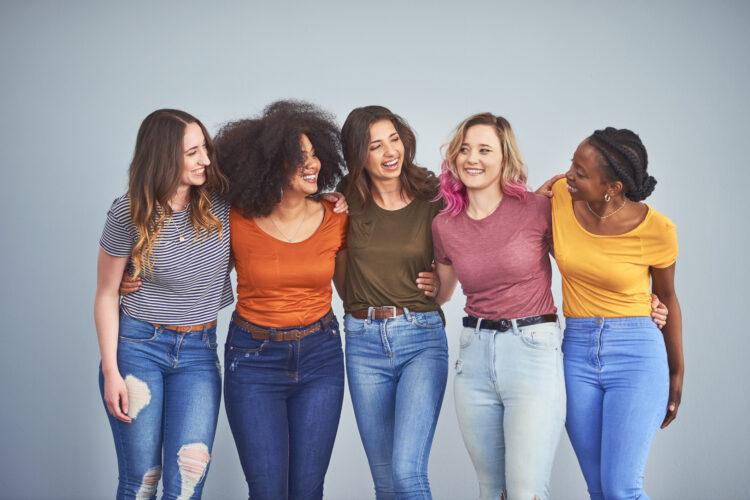 End Note
Stud earrings have become more and more popular in the past few years, and people are increasingly looking for new ways to wear them. The most popular types of stud earrings are those made from precious metals like gold or silver, but there are also many other unique materials that you can use to make your studs like gemstones.
If you're looking for a way to add some class and sophistication to your look, then these gemstone studs are just what's needed. They'll make any outfit pop with their vibrant colors and unique designs. The right pair of earrings can make all the difference to your outfit, and we hope that this list has helped you find some gems that fit you well!