To add more fun to your Thanksgiving celebration and to appreciate your friends/family for being excellent hosts, you can think about presenting them with some amazing gifts.
For this, you can select from a pool of available options displayed on Amazon and get them delivered to your doorstep. Have a look at the following gift ideas and buy them as a token of gratitude for the host.
1. Dash Serve & Preserve Wine Set – Rechargeable Electric Wine Preservation System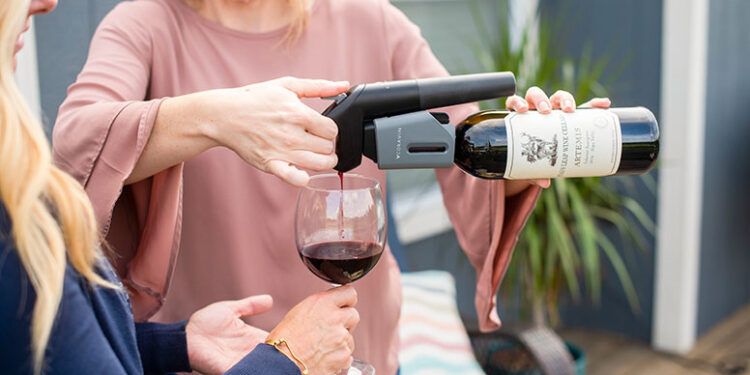 Your host can use this gadget to open and reseal wine with a single touch of a button. The set comes with a rechargeable electric wine opener that doubles the convenience of using its vacuum sealer. This way, the user can open up a bottle in a matter of seconds and add one of the two reusable caps to save the wine for later use.
Apart from that, the gadget uses a vacuum sealer made of soft food-safe silicone that fits easily on different standard-sized wine bottles.
The set comes with a charging base so that your host can store their wine and recharge the gadget neatly on any surface including their kitchen countertops. This can be one of the best gifts for people who fancy a glass of wine after dinner and want to preserve it for later use. One of the unique features offered by this wine set is that it can open around 30 bottles on a single charge.
Amazon Rating: 4.6
2. Spa Gift Basket for Women
For a host who loves to meditate and work on their well-being, this spa set can be the best Thanksgiving gift ever. It is made of some natural ingredients that can help them get refreshed, moisturize their body, and energize their mind and spirit.
The best thing about this spa set is that it uses a blend of nourishing ingredients including sunflower seed oil, vanilla essential oils, Vitamin E, etc. These ingredients are best for the skin, locking in moisture, and providing a refreshing feeling.
Apart from that, if your host loves to pamper themselves at home, the set also has Vanilla Massage Oil, 2 pcs of Bath Bombs, Shower Gel, etc. One can enjoy a refreshing fragrant bath and a delightful experience without going to the spa using the amazing combination of oils and natural ingredients.
Amazon Rating: 4.5
3. Pura Smart Home Fragrance Device Bundle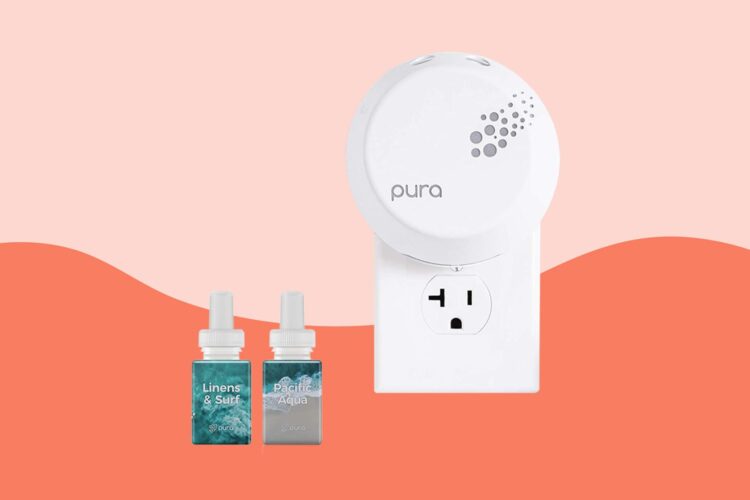 For hosts who love to lighten up their mood and create a pleasant environment for their home, the gadget comes with a couple of amazing features. The Pura Smart Home Fragrance Device can let users customize the aroma of their home or office using their smartphone.
Also, users can enjoy premium quality and refreshing fragrances that can be controlled from almost anywhere and at any time. Apart from that, they can schedule and use the Geofencing feature to save the fragrance they want and allow the ambiance to be according to their lifestyle and needs.
Another amazing feature of the gadget is that it uses a smart LED ambient nightlight that the kids will love. Besides this, the gadget can be used to host a romantic dinner followed by an amazing movie that they can watch using WOW Cable TV by checking this link out.
The best thing about the gadget is that the fragrances used by the device are extracted from plants, fruits, and herbs and are reviewed and tested by scientists. This ensures that the user gets a kid-friendly and pet-friendly product.
Amazon Rating: 4.1
4. The Hygge Game
For hosts who love to share quality family time and host some cool family gatherings, the Hygge can be an ideal game that can add more fun to the event. Hygge is derived from the Scandinavian or Danish word that means "enjoying the good things in life".
The game lives up to the name and creates a pleasant and cozy atmosphere when people are together. This gift can help your host and their family have a fun time together by sharing stories and discussing the big and small things in their life.
The game comes with more than 300 questions that can stimulate a meaningful and healthy discussion at night or after a family dinner. This game will be the perfect gift for a host who could use some quality time with their family after work.
Amazon Rating: 4.1
5. Wooden Spoons Utensil Set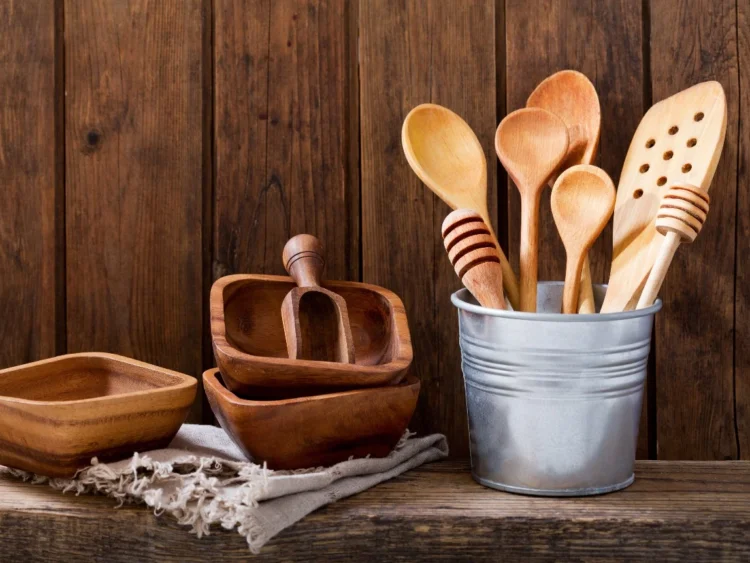 Made of natural bamboo, these pieces are durable, easy to clean, and environmentally friendly. The perfect addition to your Thanksgiving feast, these spoons come in five different styles – soup spoon, slotted spoon, slotted spatula, single hole spatula, fork, and spoon. With a hanging hole in each handle, they're easy to store or hang up when not in use. And because they're made of bamboo, they won't compromise your non-stick cookware. Add some style and functionality to your kitchen with this Wooden Spoons Utensil Set!
Amazon Rating: 3.2
6. Toasted Turkey Hat
This hilarious 4-piece set includes two light brown hats with roasted turkey shapes, plump legs and wings, and drumsticks at the top. Made of 100% durable polyester and stuffed with fabric, the hats stand upright over your head and are perfect for taking festive family photos. Suitable for most adults, the Roasted Turkey Hat is a great way to add some laughs to your Thanksgiving celebration.
Amazon Rating: 4.4
Conclusion
In the end, one can say that there are so many available gift options to select from on Amazon. You should present the best Thanksgiving gifts to your host and show your gratitude for the amazing food and fun time you had. This will put a smile on their face and will make their Thanksgiving more memorable.