Laminate flooring is one of the best solutions for residences in hot and humid conditions. Several characteristics are present in it, but it is highly known for imitating the look and feel of wood flooring. It is arguably the best option for those who desire the practicality of wood or high-end vinyl but have a limited budget. It works as a great replacement for luxury vinyl or wood, requires low maintenance, and is easy to install.
What Is Laminate Flooring?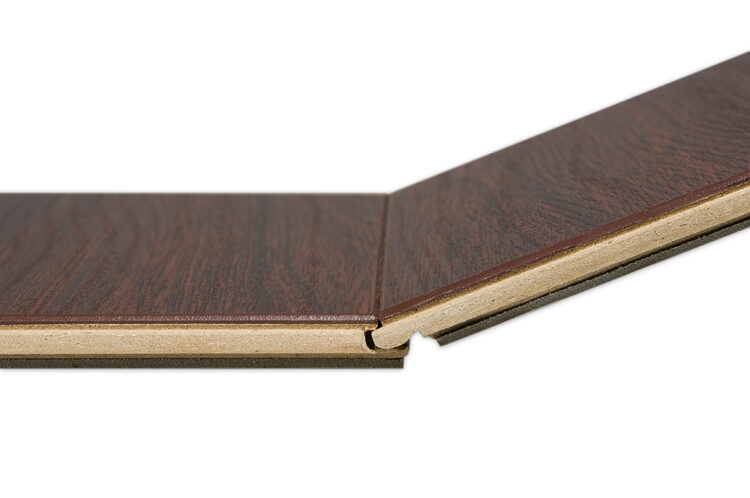 The purpose of laminate flooring is to provide the most accurate imitation of real wood, and it is a multi-layer material composed of the wood fiber. It is constructed of four primary layers that are compressed at high pressure and temperature. The core board is created using heavy-density fibreboard in order to offer increased resistance and outstanding structure resilience.
It is ideally added in the living room, hallway, bedroom, and dining room because it typically sticks to the floor with a powerful adhesive. It is better to install something other than this type of flooring in the kitchen, bathroom, or basement. Although it is waterproof, water should not remain on it for extended durations.
What Are The Different Types Of Laminate Flooring?
Engineered wood and plastic are the two basic varieties of this type of flooring. For the engineered wood, a full layer of premium hardwood is added to the several layers. A lowermost coating of melamine, a middle coating of fiberboard, and a top coating of plastic that mimics wood are the components of plastic laminate.
Compared to plastic, the engineered laminate is of much better quality, retains a much better impression, and can stay in good condition about two times more. However, the overall price of the engineered laminate is two times more expensive than plastic.
What Are The Primary Advantages Of Laminate Flooring?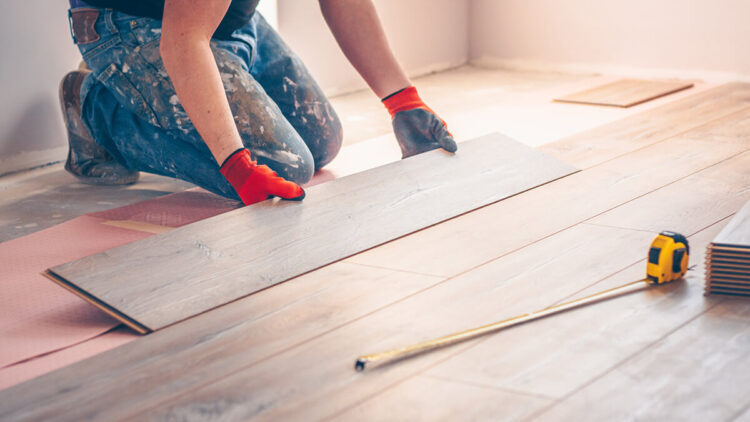 Regardless of the type of climate, your residence is located in; people can get a classy hardwood appearance by using laminate. Modifications in humidity can be easily tolerated by high-pressure and high-quality laminate flooring. The primary advantages of this type of flooring are as follows:
High Resilience
The composite timber substance of this flooring is very durable, and its top layer offers excellent scratch resistance. The uppermost layer of the floorboards withstands heavy foot traffic, running children, and pet nail marks. In addition to that, the UV-resistant feature reduces the chance of color fading as time goes by. It is best to select a laminate with an AC rating of 3 or more for normal home and light commercial applications.
Highly Affordable
There are several homeowners that choose laminate flooring because of its affordability. Compared to natural timber, which can be rather pricey based on the tree quality and condition, it is more economical as it is primarily created from composite wood that is squeezed together at elevated temperatures.
Hypoallergenic
Laminate flooring is an excellent option because there is no space where dirt and other pollutants can be collected, which can cause allergies in some people. Besides protecting the floor from deterioration, the underlayment works as a moisture obstacle to halt mold from thriving and scattering its spores.
Several Styles
Although numerous laminate flooring mimics the genuine appearance of stone or hardwood, there are countless options for fresh designs and colors. It is possible to match the floor to the precise style and ambiance as there are plenty of color tones and patterns.
Easy Installation
Compared to other floor options, laminate is more simple to install. It is because the boards are made to interlock, so they can be simple to utilize. Compared to other varieties of flooring that may have to be stapled, glued, or clinched down, it can be hovered over most floors, speeding up installation.
Easy Maintenance
Tidying up laminate flooring is relatively easy. A smooth microfiber cloth can be used for wiping spills and marks. In addition, dirt and dust can be swept, or you can use a vacuum cleaner. There is no need for waxes or varnishes to keep this unique surface looking wonderful. A few cleaning supplies, like polish, wax, and abrasive cleaners, should be avoided since they can harm shielding finishes. It is good to vacuum and mop the floor on a regular basis. However, it is highly recommended to use a cleaner that is meant for such floors, as it will maintain the finest condition.
Does Temperature Affect Laminate Flooring?
Varying air temperatures, moisture, and humidity can damage laminate flooring. It is because it has the propensity to expand when the temperature rises. In contrast, a drop in temperature will result in contraction.
It can also suffer from humidity since moisture can ooze into the floorboards and make them bloat. As a result, boards may enfold, lift, or curl. The swelling will be lessened if the humidity levels drop. With each season change, this process is reiterated, resulting in ongoing harm.
The flooring can be safeguarded against changes in humidity and temperature in a few different methods. When cleaning the wood floors, utilize the least quantity of liquid possible. It is not recommended to utilize a water-based product or mop. It is not recommended to reduce humidity.
Watch the humidity level in your house. Utilize a dehumidifier or AC to reduce humidity levels if they surpass 60%. To preserve the flooring in the best condition for numerous years, ensure that the moisture content and humidity levels are as low as possible. To avoid deterioration and a costly restoration, ensure regular maintenance of this type of flooring.
Bottom Line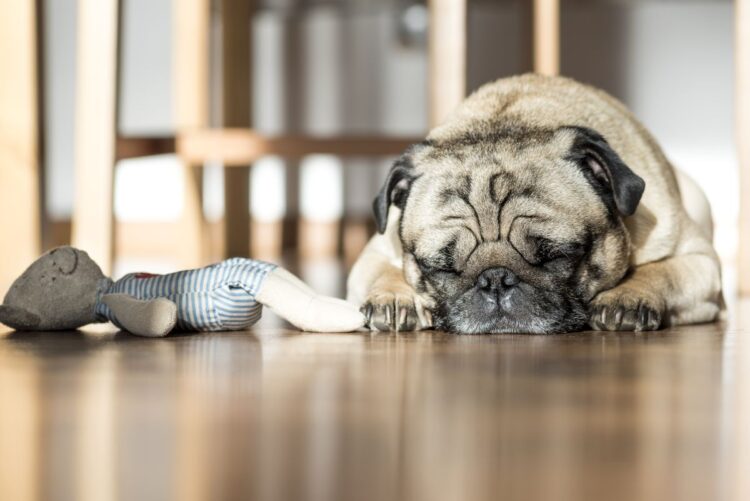 Choose high-pressure laminate flooring because it can resist moist environments with no signs of buckling or bumping. It is significant to remember that it only lasts 10 to 15 years. As numerous laminate styles are created to closely resemble hardwood, they are an excellent alternative for areas with higher relative humidity and hot climate conditions.