Is the fashion industry constantly on the hunt for the next big trend? Sometimes it seems that way, but that's because it's true. They love to jump on new trends, especially if they're shiny and aesthetically pleasing jewelry pieces. We're here to give you an inside look at the latest jewelry trends. No matter your budget, we're sure you'll find something to add to your attire.
Bold and Colorful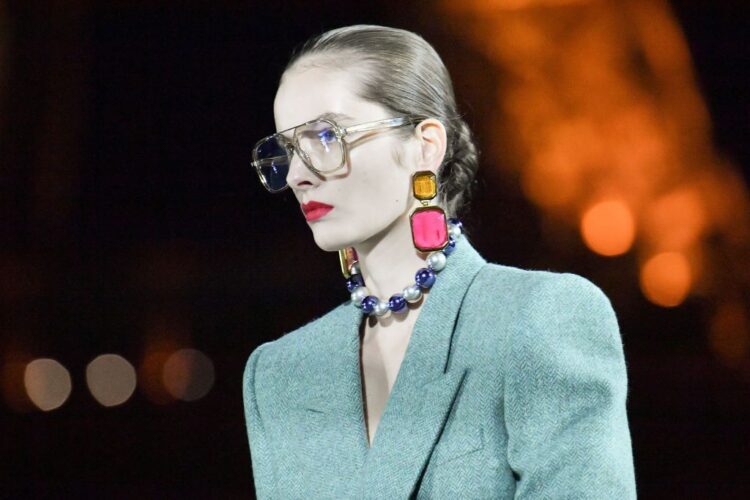 In 2023, bold and colorful types of jewelry will be everywhere! Women of all ages embrace statement pieces with bright and vivid colors. They are also going for extensive and ornate designs and an eclectic look. Designs often have hard-edge features, such as sharp edges, geometric shapes, and faceted jewels like diamonds and sapphires. Themes like nature, abstract art, and geometric patterns are prevalent, often featuring highly-colored hues like neon, bold and metallic shades, and multi-tone combinations.
Accessories such as hoops, dangling pendants, and cufflinks, often with an eclectic flair, have become a favorite for fashionistas everywhere. The look is daring yet subtle and creates the perfect balance of glam and modern that people are looking for.
Dainty Details
Gold and silver bands have made way for delicate designs with intricate detail. Engraved with quotes and messages of love, they represent the simple beauty of nature and the purity of possessing an item with its unique story.
Tiny charms and stones complete these beautiful pieces in various colors and materials. It enables anyone to accessorize according to their individualized aesthetic.
Hanging or dangling earrings and lariats are also popular. Some feature geometric shapes in silver and gold wireframes that appear light and whimsical. The delicate details of jewelry take center stage this season, and adornments of this type will carry on into the foreseeable future.
Natural Inspiration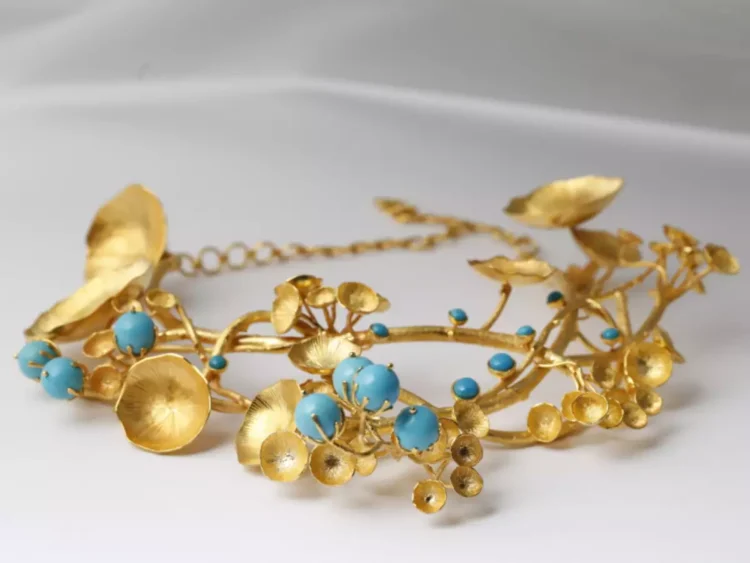 In 2023, jewelry trends will be heavily influenced by natural inspiration. As sustainability and eco-friendly fashion become more popular, many jewelry designers utilize organic materials like wood, bone, and gemstones.
Natural elements like the ocean, flower petals, and leaves inspire many styles. Natural stone jewelry has maintained popularity, with pieces like moonstone and turquoise jewelry setting the trend.
Unusual Accessorization
The trend in the jewelry industry is to mix and match different materials like stone and metals. Bold, bulky yet sophisticated statement and cocktail jewelry pieces. They are made with naturally inspired shapes, colors, and textures and are becoming increasingly popular.
Organic shapes from animal prints are skillfully crafted into one-of-a-kind pieces. They are perfect for any fashionista.
Polymer clay earrings manufactured from varying shades of the same color can be tastefully matched with a minimalist necklace made from reclaimed wood and ceramic beads. It's all about pushing boundaries. You may also want to check out these Celtic rings.
So, don't be afraid to play with what you've got and mix and match pieces from your jewelry collection. With this, you can create an out-of-the-ordinary look.
Give These Jewelry Trends a Try and Stand Out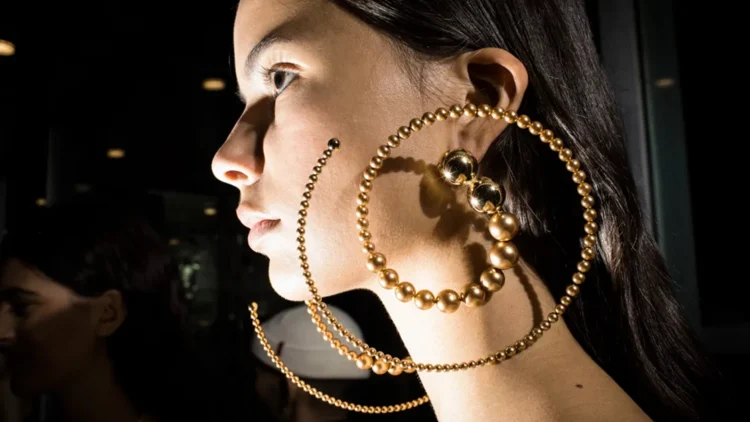 For anyone who loves fashion, accessories are always a part of the look. Well, this is why buying jewelry never stops. Fashionistas are always looking for the best jewelry to match their OOTDs. The newest jewelry trends are perfect for making any outfit special. Try layering delicate necklaces or modernizing your look with unexpected earrings. Don't be afraid to wear daring pieces; plenty of options exist.  Do you need more fashion and beauty tips? Make sure to read more of our posts.
Diamonds are a Girl's Best Friend
There's no denying that diamonds are a girl's best friend. They're classic, timeless, and always make a statement. Whether you're wearing a diamond necklace, earrings, or ring, you're sure to turn heads. And, with the rising popularity of unique engagement rings, it's no wonder that diamonds are more popular than ever.
If you're looking for the latest jewelry trends, then you'll want to check out the following list. From rose gold to colored diamonds, these trends are sure to make a splash this year.
1. Rose Gold: Rose gold is having a moment right now and it's not hard to see why. This pretty pink metal is feminine and romantic, making it the perfect choice for an engagement ring or other special piece of jewelry.
2. Colored Diamonds: Diamonds come in all sorts of colors, from classic white to vibrant yellow and even blue. If you want something different than the traditional clear diamond, then opt for a colored stone. It's sure to add some extra sparkle to your look.
3. Layered Necklaces: Layered necklaces are a great way to add some personality to your look. You can mix and match different styles and lengths to create a unique look that reflects your own personal style.
4. Statement Earrings: Oversized earrings are back in a big way this year. If you want to make a bold fashion statement, then go for a pair of dramatic earrings.
Conclusion
Jewelry trends come and go with time, but the latest jewelry trends that are everywhere in 2023 have proven to be more popular than ever. From hoop earrings to layered necklaces and crystal-encrusted rings, these pieces will add a touch of sophistication and glamour to your look. So whatever your style is, don't forget to incorporate at least one of these amazing pieces into your wardrobe for the new year – you'll be glad you did!