If you neglect cleaning your pool regularly, it becomes a money pit that will affect your budget plan. Keeping your swimming pool well-maintained lessens your cost in the long run. A clean pool is also ready for immediate parties with your loved ones and friends.
Whether you admit it or not, a pool is one of your expensive investments. If you jump into a clear and refreshing swimming pool, it is worth every penny you spend. Maintaining this investment requires effort, but you can spend little time and money.
10 Effective and Money-Saving Tips to Keep Your Pool Clean
1. Set Your Alarms for Water Testing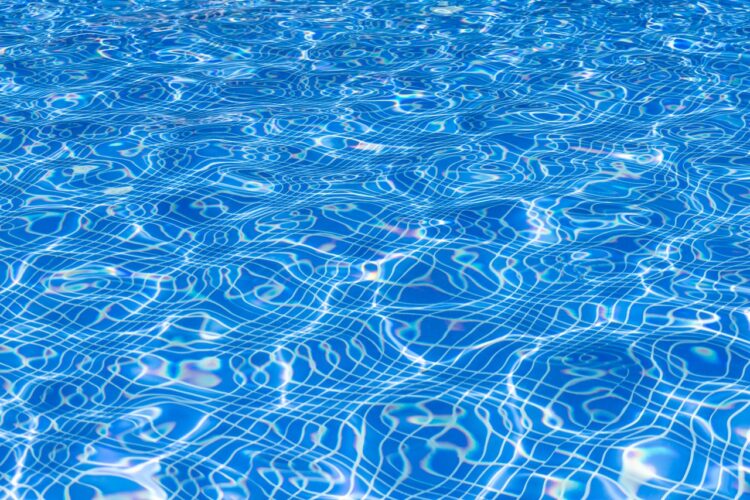 If you want to test the water in your pool regularly, it will help to set your alarms. This simple but money-saving tip is an essential part of excellent pool maintenance. You must perform the necessary adjustments to prevent costly professional service.
Ensure the chemical is balanced by setting your alarm using your mobile phone at least twice a week. With this strategy, you will remember your testing schedule.
The best time to perform a water test is after heavy rains.
2. Keep Vacuum Head Properly
Keep it properly if you invested in a quality vacuum head from a trusted shop like Mr Pool Man. Ensure to store the vacuum head safely to avoid any damage. Here are common reasons why you need to replace the brushes:
They flattened already
They have fallen out completely
Place the vacuum head upside down and away from the sunlight when storing the vacuum head. Please keep it away from chlorine substances during winter to double its lifespan. Replacing this pool equipment is an expensive idea so remember this essential tip.
3. Clean and Store the Swimming Cover
To continue using your swimming pool cover longer, utilize a pump designed for this investment. Doing this will help keep off the rain and melting snow. If you clean and store the cover properly, you prolong its life and free it from dirt.
Buying a cover yearly is costly; keeping it clean will make it reusable for years. Sweep the debris and leaves from the pool cover when it is dry.
4. Reduce Electricity Bill by Turning Off Water Features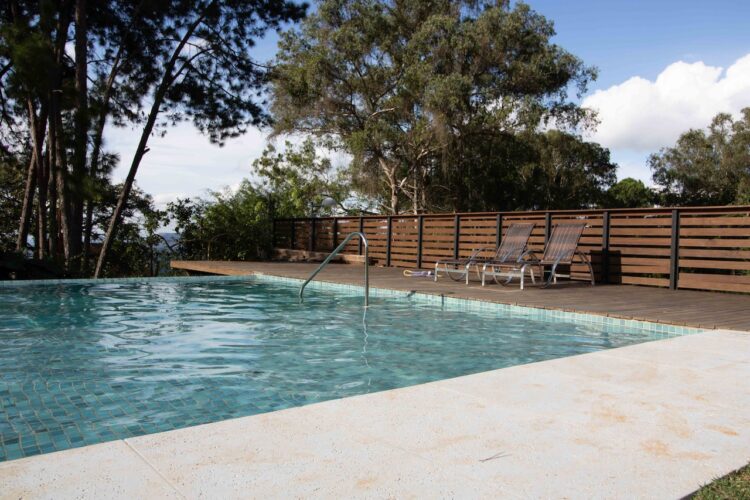 Water features are all part of embellishing your pool. If you have no guests, it is advisable to turn off these features to reduce your electricity bill. They may beautify your pool but consume much energy when functioning, besides increasing the evaporation rate.
These are some of the popular water features include the following:
Bubblers
Waterfalls
Water bowls
Deck jets
Fountains and more
Turning these things off when not in use is an effective money-saving tip.
5. Put Additional Chlorine after the Dark
The heat of the sun easily weakens the chemical efficiency of your pool. Because of this, you need to add chemicals quickly and repeatedly. Putting additional chlorine is best after dark.
Allowing the chlorine to stay longer kills the bacteria and harmful organisms better. You easily notice that the water becomes clear the following day and is ready to use again.
6. Regular Pool Maintenance
If you want to save extra cash while keeping your swimming pool refreshing, consider doing regular maintenance. By maintaining it regularly, you will have a worthy investment that is functional for the years to come.
Investing money in a professional service is essential to avoid costly repairs and owning an unusable pool. A specialist can handle the tasks professionally and will save you money.
You can clean, but a professional pool service eliminates your headache. Regular maintenance is necessary to keep your swimming pool in good condition.
7. Use Vitamin Tablets in Treating Metal Stains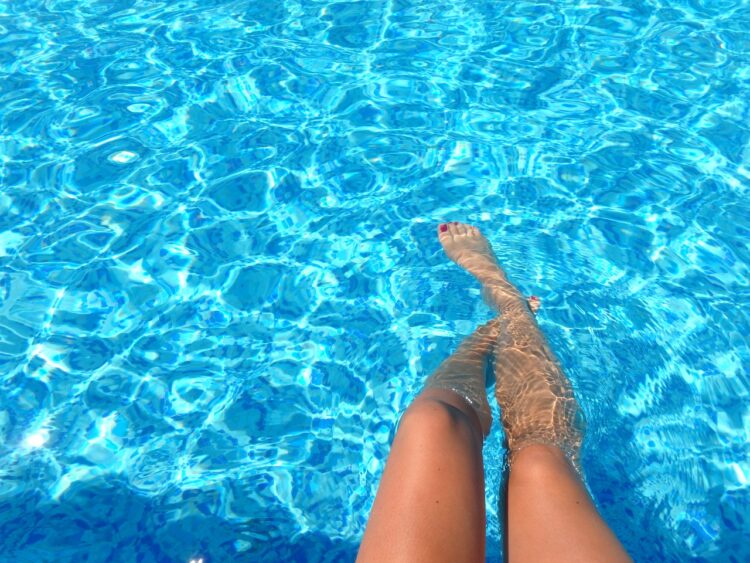 You may notice greenish or brownish metal stains on the floor or walls of your swimming pool. These stains usually originate from metal things like dropped hair pins or buttons. To remove the stains, you can utilize vitamin C powder or tablets.
To do the process, rub the tablet or powder on the stained area to restore its original appearance. The ascorbic acid in vitamin C helps eliminate and lighten the metal stains.
8. Avoid Overcleaning
Most newbie pool owners are doing this because of their excitement. They often overclean their swimming pool, which is not a good idea. In most cases, these owners will:
Run the filters continuously
Apply chemicals frequently
These methods will only cost you more and are not necessary. If you have a professional service provider, consult them on how often you need to clean it. Follow the exact maintenance tips and stick to your cleaning schedule.
9. Use Dryer Sheets to Intimidate Bugs
If you want to enjoy a perfect and clean pool, use scented dryer sheets to intimidate the bugs. These insects do not usually leave; you can draw them together using dryer sheets.
Here are some of the popular dryer sheets:
Snuggle Plus Super Fresh
Bounce Fabric Softener and Dryer Sheets
Gain Dryer Sheets
All Fabric Softener Dryer Sheets
Molly's Suds Fabric Softener Dryer Sheets
Attach the sheets to your garden stakes and position them into the grass surrounding your pool area. The buzzing bugs will not bother you and your loved ones.
10. Conserve Your Swimming Pool Water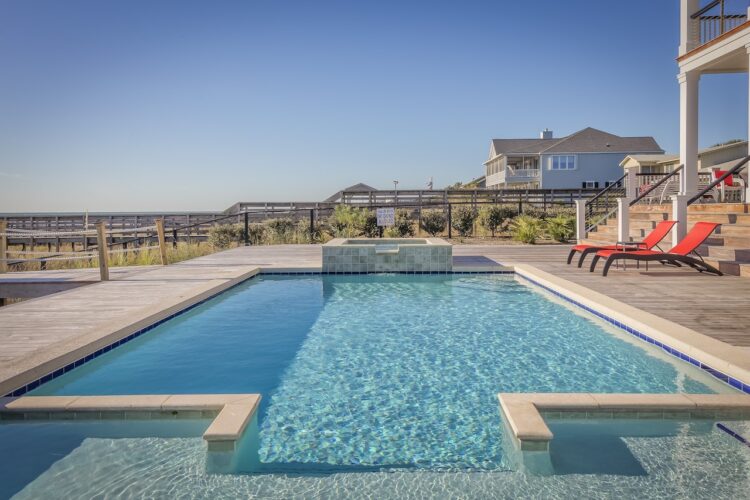 Owning a pool means paying for the water you are using, and certainly not free. Even if you live where water is sufficient, it is worth conserving your water. Conserving water in your swimming pool will also reduce your spending in the long run.
Below are some common reasons how you can waste water:
Leakages
Evaporation
Filter backwatering
Splashout
Regardless of the amount of water you waste at any given time, it can significantly affect your budget. Adding up your wasted water into hundreds of gallons indicates your wasted money.
Keep Your Pool Clean!
There are many ways to keep your swimming pool clean. It is your responsibility as the owner to consider the best money-saving tips for maintaining a pool with crystal-clear water to enjoy.