Are you in search of the perfect office space for your business but don't know where to start? Well, look no further – serviced office rentals are here to help! With serviced office rentals, you'll get access to premier workspace locations, reliable amenities, and short-term rental options that provide flexibility for your business needs.
Types of Serviced Offices Available for Rent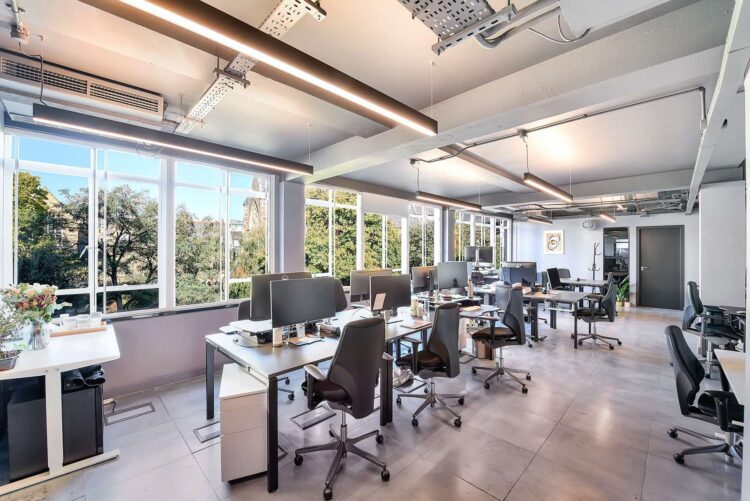 If you're a business owner looking for a place to call home, serviced offices are an increasingly popular choice. Serviced offices are fully furnished, turnkey workspaces that come with all the amenities you need to run your business. They provide flexible terms and offer a variety of options when it comes to services, furniture, and office space. Whether you're a one-person operation or have dozens of employees, here's a look at the different types of serviced offices available for rent:
Shared Offices: Shared office spaces are ideal for small businesses that don't require a dedicated workspace. These shared workspaces typically include desks, cubicles and common areas such as kitchenettes and conference rooms that can be used by multiple tenants. This type of serviced office is perfect for entrepreneurs who want to work in a collaborative environment without having to make long-term commitments or invest in expensive equipment.
Virtual Offices: For businesses that don't need a dedicated physical workspace but still want access to professional amenities like mail forwarding addresses and receptionists, virtual offices may be the best option. Unlike traditional office leases where you pay rent on an entire suite or floor of space even if you only use part of it. At the serviced office in Quarry Bay, businesses are presented with a unique opportunity to access virtual office space.
What are the advantages?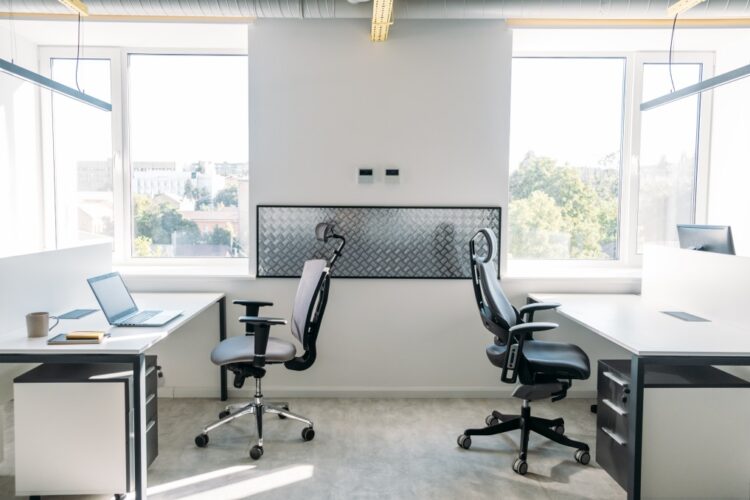 One of the main advantages of renting a serviced office instead of leasing an entire building is that you don't need to worry about maintaining or repairing anything like plumbing or electricity – the building's management team will take care of all that for you. This means time and money saved on repairs and less time coordinating with contractors or maintenance personnel.
A serviced office rental also offers access to staff, meeting rooms, and other amenities that may not be available in regular leased offices such as receptionists, security personnel, and housekeeping services. All these amenities are available at an affordable price compared to purchasing them separately. They can help make your day-to-day operations run smoothly and efficiently – saving you time and money in the process.
Serviced office rentals are also more flexible than traditional leased space – most contracts allow for shorter leasing terms due to their shorter periods of availability, providing much-needed flexibility should your business needs change in the future. Finally, delivered consistently high-quality space means that you can rent with confidence knowing they are well looked after according to industry-accepted standards, giving your customers and employees peace of mind when dealing with your company's operations.
Understanding the costs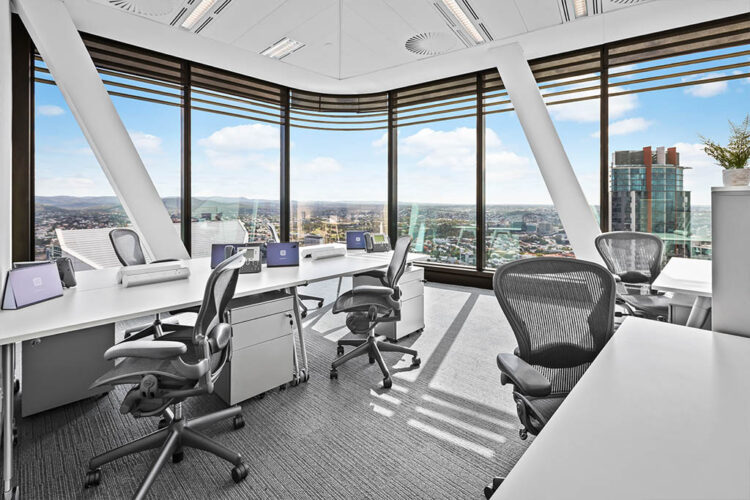 The cost of serviced office rentals can vary greatly from one location to the next. When considering a rental, be sure to factor in all the associated fees, including rent, start-up costs, any applicable taxes, and extra charges.
Rent: Depending on the leased space and location, most serviced office rentals will come with an upfront payment of 1-6 months' worth of rent. This is typically refundable if you cancel your agreement before the stated date and any remaining balance is due on or before the expiration date outlined in your lease agreement.
Start-Up Costs: Some commercial landlords may require new tenants to pay a start-up cost at move-in; this fee is typically equal to between one and three months' rent. Start-up costs can include the installation of data services like Internet or phone lines, furniture for meetings or shared workspace areas (such as cubicles), desks for private office spaces, and amenities like a kitchenette setup.
Taxes: Depending on local laws, you may be required to pay certain taxes in addition to your rent. Most often these include sales tax but can also include property tax on equipment brought into the office complex or other levies imposed by local government agencies. Your landlord should provide written notice if any additional taxes are payable with your monthly invoice for their serviced office rentals.
Other Charges: In addition to regular rent payments and start-up costs, other charges may apply when renting serviced offices involved; these may include additional services such as cleaning fees or insurance charges related to damage caused by natural hazards like rain or flash flooding; always inquire with your landlord prior to committing to a rental agreement where extra fees are concerned.
Tips for Making the Most Out of Your Rented Office Space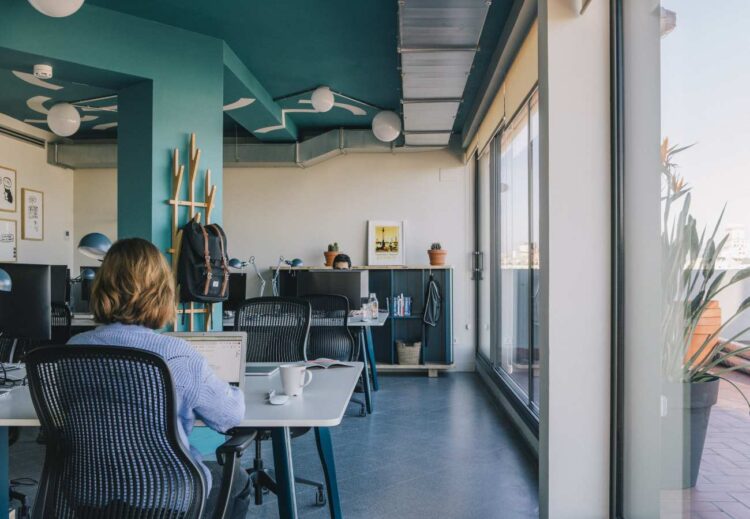 When renting an office space, it's important to make the most of it so you can get the best value for your money. Here are some tips to help you do just that:
Establish a Clear Layout: Before you start setting up your office, take a good look at the space and plan out how the furniture should be arranged. Designate different areas for different tasks such as meeting rooms, workstations, and storage spaces. This will help keep things organized and maximize efficiency in your workspace. You can also save space by replacing your fax machine with an online fax service and learning how to send faxes from Gmail instead.
Use Multi-Purpose Furniture: Investing in multi-purpose furniture is a great way to save money and maximize the potential of your rented office space. Look for pieces that can serve multiple functions such as desks with built-in shelves or chairs that can double as storage containers when not being used for seating purposes.
Utilize Wall Space: Don't forget about all of those blank walls! Take advantage of them by using wall-mounted shelving units or bulletin boards where you can hang important documents or store other items out of sight but still within easy reach when needed. Also, consider investing in some decorative wall art that will add color and personality to your office.
Conclusion
Serviced offices for rent are an excellent way to get a professional workspace without the hassle of setting up office infrastructure. They provide a great opportunity for businesses to focus on their core activities without worrying about day-to-day operations, and they can be tailored to fit any budget. With so many benefits, it is easy to see why serviced offices are becoming increasingly popular among businesses of all sizes.