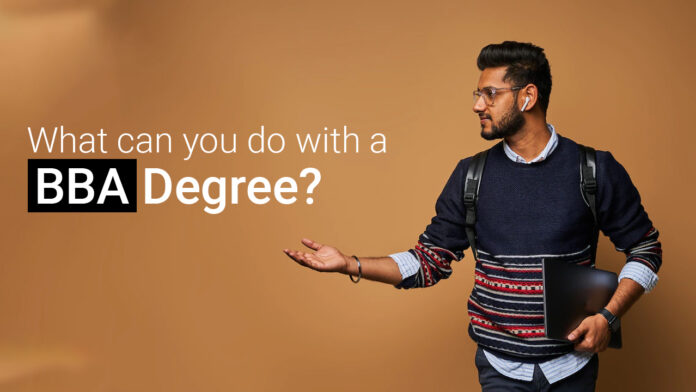 Bachelor in Business Administration(BBA) is an undergraduate degree in the field of commerce and business education. It is a versatile and in-demand degree with a promising academic and career scope. The 3-year program sets a solid foundation for research methodologies and disciplinary theories in the field of business studies. BBA students learn about five core areas of study, namely accounting, marketing, technology, strategy, and management.
BBA degree graduates have a chance to build the career of their dreams in the field of marketing, shipping, entertainment, and retail. It is the ideal degree for those who wish to start their careers early on. BBA competes with B.Com and B.Tech as one of the leading choices of undergraduate education for the up-and-coming youth of India. Graduates can also pursue further education and gain expertise with an MBA.
Life After BBA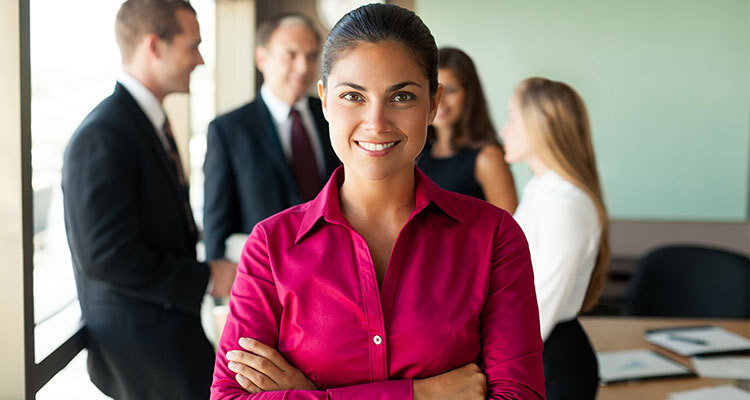 BBA is a professional degree that looks impressive on your resume. There are great benefits to having a BBA degree from the best BBA colleges in India. Although BBA career options are limitless, most graduates start their careers in their chosen majors. Upon graduation, you can either start your professional career, or you can pursue further education. Let's reflect on both:
1. Job After BBA Graduation
Leading Industries for BBA Graduates
| | | |
| --- | --- | --- |
| Sector | Job Profiles | Average Starting Salary (P.A) |
| Finance | Corporate Finance Manager, Risk Manager, Commercial Banker, Compliance Controller, Investment Banker, etc. | INR 6,00,000 |
| Management | Marketing Manager, Financial Analyst, Operations Manager, etc. | INR 8,00,000 |
| Manufacturing | Production Engineer, Supply Chain Manager, Market Research Analyst, etc. | INR 4,00,000 |
| Real Estate | Property Valuation Manager, Real Estate Consultant, Strategy Manager, Researcher, etc. | INR 6,00,000 |
| Operational Management | Operation Manager, Shipping Coordinator, Export Executive, etc. | INR 2,00,000 |
| Human Resources | Personnel Manager, Employee Relations Manager, Administrative Knowledge, Human Resource Executive, etc. | INR 4,00,000 |
| Information Technology | Information Security Coordinator, Business Intelligence Manager, Information System Manager, Information Technologist, etc. | INR 5,22,000 |
Leading Job Profiles for BBA Graduates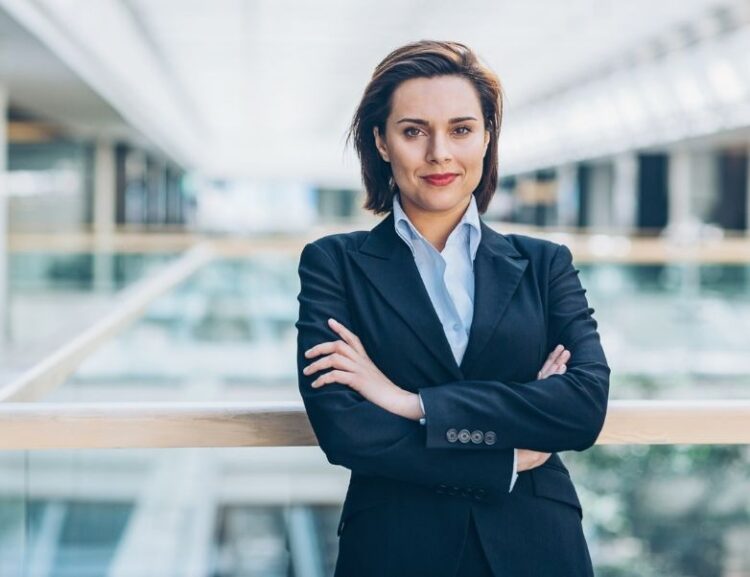 1. Sales Executive
Sales executives, as the title suggests, spearhead the sales of a product or service and interact with customers, focus groups, and target audiences to improve sales of the company. Sales executives are responsible for finding potential customers and maintaining a client base, arranging demonstrations, and addressing customer queries.
Average Starting Salary: INR 18,000 per month
2. Digital Marketer
Digital marketers are responsible for creating engaging online content and raising brand awareness. BBA graduates from Arya Institute Jaipur, learn the tools of the trade and gain important skills such as SEO, SEM, content marketing and web copywriting to create interesting content on the Internet to attract new customers for a minimal budget.
Average Starting Salary: INR 21,000 per month
3. Process Analyst
Process analysts identify the job scope and operations of a company and collaborate with upper management to improve the processes of a business. They identify areas where strategies can be deployed and conduct site visits that generate new insights. BBA
Average Starting Salary: INR 26,000 per month
4. Business Consultant
Business consultants are professional helpers with deep knowledge about the many aspects of a business. They overtake companies, identify problems, improve sales, and boost the revenue of a business. A business consultant is an expert in one of the  wide range of business domains, namely finance, marketing, security, and digital transformation. They often work on a contractual basis and save the time and resources of a business.
Average Starting Salary: INR 22,000 per month
5. Marketing Manager
Marketing managers are responsible for crafting an advertising and promotional strategy for a brand. They head a team of copywriters, designers, and creative writers to create a marketing platform and increase the visibility of the product. Marketing managers analyse the needs of their base and identify market trends to boost sales of the product. With a BBA, graduates gain much-needed insight into business marketing.
Average Starting Salary: INR 25,000 per month
Studying After BBA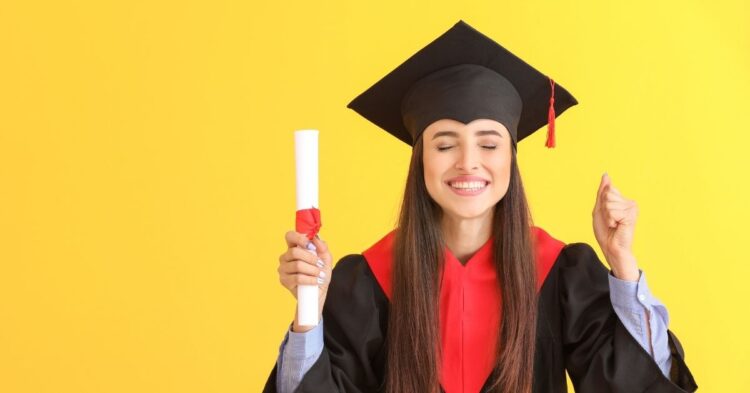 While the majority of BBA grads feel comfortable starting their careers right after graduation, some grads opt for honing their academia further and go for a postgraduate degree.
There are many reasons why one should opt for a postgraduate degree after completing their BBA from the Arya College. A master's a great way to niche down, earn expertise, network, and get a higher salary package. Here are the leading options for BBA graduates.
Leading Industries for Studies after BBA
| | |
| --- | --- |
| Sectors | Degree |
| Management | MBA, PGDM, Hotel Management, |
| Law | LLB |
| Accounting | Chartered Accountancy, M.Com, etc. |
| Civil Services | IAS, IPS, etc. |
Leading Degrees for BBA Graduates
1. MBA
A Master's in Business Administration is the natural choice for BBA grads. Those looking to gain expertise in their niche can opt for a master's degree in the field and boost their resume. MBA is also a great way to strengthen your network and gain meaningful friendships that can help you in your career.
2. LLB
Bachelor in Law (LL.B.) is an undergraduate degree for those interested in starting their careers in the legal industry. Most students opt for a double BBA-LLB degree right after 10+2. BBA students will have to clear collegiate and national-level entrance exams for entry into the law school of their choice.
3. Chartered Accountancy
BBA graduates with a passion for accountancy and auditing can go for the nationally-renowned chartered accountancy course. The BBA syllabus shares multiple topics with the CA syllabus. Although CA is one of the toughest courses in India, the perks of becoming a CA far outweigh the efforts.
4. Hotel Management
Hospitality enthusiasts can pursue a hotel management diploma right after completing their BBA. Three years of BBA prepare students for a wide array of entrance exams and give them the confidence to excel in collegiate interviews.
In Conclusion
Here's what BBA graduates can do after completing their degree. BBA is a versatile and in-demand undergraduate degree. The finest colleges in India offer BBA with distinctive majors. It's the recommended option for those looking to start their career in business, marketing, or management. BBA graduates can pursue further education or start their careers right after graduation.
If you're looking for the best BBA colleges in Jaipur, Arya Group of colleges will be your best choice. For more information, visit their website.