bikinisHave you ever wondered why women are supposed to wear cute bikinis, thongs, and sexy outfits, while men can easily get away with their regular boxers? That's the double standard we need to break.
If you don't believe us, type "sexy underwear" in the Google search bar and see the results. It looks like you have entered the women's lingerie section in a clothing store. The internet is filled with lacy underwear, women's sexy nightgowns, and a wide array of lingerie sets sold in large volumes daily.
Does that mean all the sexy undergarments are for women only? That's partially true because most men don't buy cute underwear. That doesn't mean they are not made. Men have as many options as women (if not more) when it comes to underclothes. The question is, why don't they explore these clothes?
Why Should Men Buy Sexy Undies?
Let's face reality—no one wants to dress sexy for their guy when all he does is put on an old pair of undies that are ill-fitted or ripped. Given the importance of clothes when it comes to intimacy, those outdated undies are a big turn-off.
And it isn't like you can't find a good one in the market. Type "sexy men's underwear" in the Google search bar, and you will get a list of the best and most classy pieces. So, what's stopping you from looking super hot?
Let's discover a few things that make it difficult for men to wear sexy underwear.
Masculine Expectations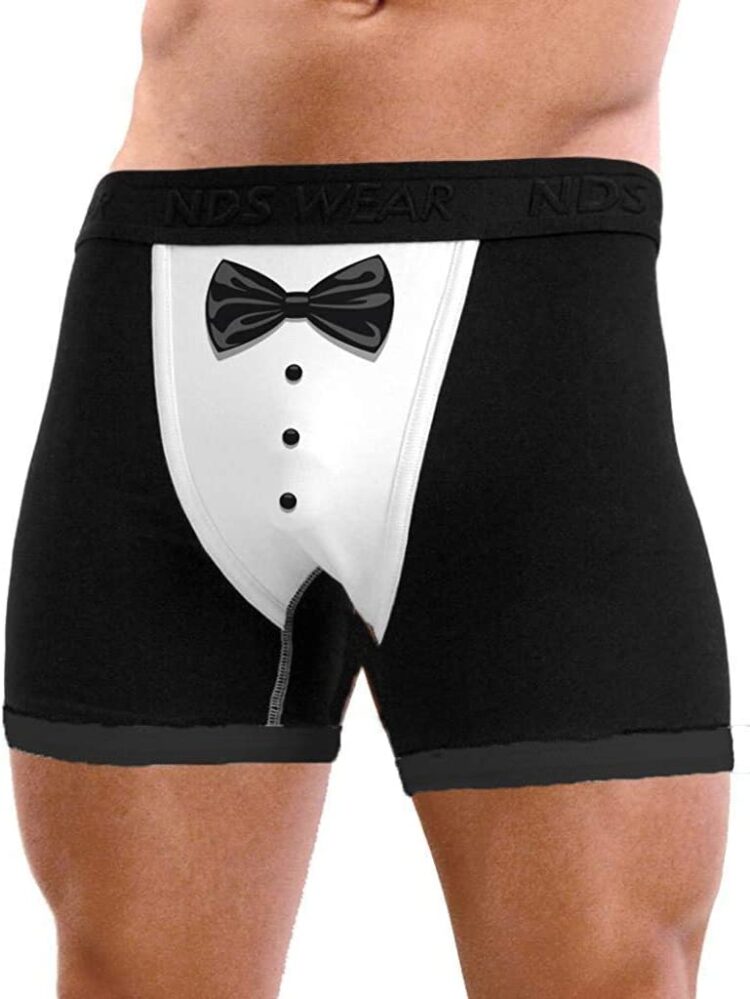 We don't get to see men in baby-pink outfits a lot. Whether they are dressing for work or a romantic date, men don't wear pink because it doesn't match the stereotype. Likewise, they often hide the fact that they have tear ducts. That's because men are supposed to be strong, so crying is simply not a choice.
If you wear jockstraps, people will start doubting your sexuality. Society has set these stereotypes for men. If you want to prove your heterosexuality, you must wear clothes that are approved as "masculine" by people.
Contrary to what people believe, your dressing sense has nothing to do with your sexuality. Wearing those cute thongs won't compromise your sexuality.
Not Comfortable
Some men don't have any sexy underwear in their closets because they don't find it comfortable. Men with thick thighs are often not comfortable exploring sexy boxers, as they simply ride up and cause a great deal of discomfort. The same goes for bikinis. They are too tight to fit well and might pinch where they shouldn't.
It's incredibly difficult for men to find sexy underwear that's cute and comfortable. The underwear with straps might look awesome, but they aren't comfortable either.
Fortunately, you can find undies that tick all boxes of perfection. They fit well, are comfortable, and look sexy. Men need to get their measurements right, and they will never face any problem finding comfy and classy underclothes.
Not Sure About the Partner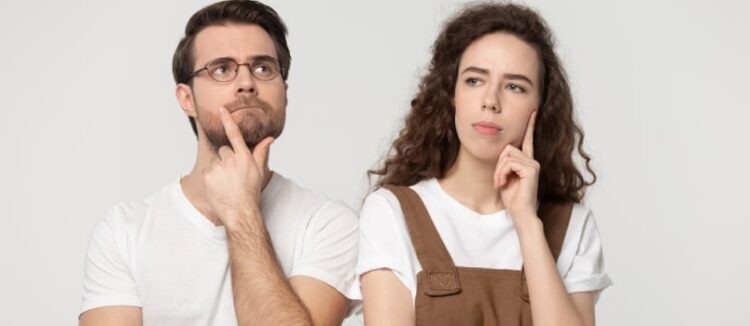 The most obvious reason you'd think twice before buying sexy underwear is whether your partner will like it. If it's a new relationship, you might not want to try exotic underclothes.
Jockstraps and thongs for men might sound like a great idea to rebuild the dying spark in a relationship. But you are never sure about pulling off exotic underwear when you aren't sure if your partner will like it. After all, everything we wear or do is to impress our partner.
The best thing you can do is ask them directly. Ladies love to see their guys trying new stuff. They are only going to appreciate your idea of wearing sexy underwear to bed. And let's accept it—they are much better than the ripped and old undies that can hardly turn on a girl.
Physical Insecurities
There's a common misconception in men and women that only those with a fit and great body can pull off sexy clothes, especially undergarments.
Men already don't feel confident about wearing undies. If they are overweight, that gives them a strong reason why they shouldn't consider thongs.
Well, not everyone has the same body as Instagram models. Besides, undies are available in all sizes, shapes, colors, and designs.
Men Think They Don't Have Many Options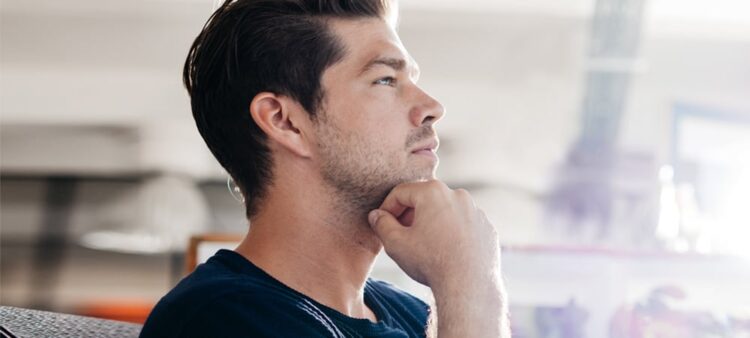 Women's lingerie has been existing since the 19th century when Lady Duff-Gordon introduced the sexy underwear concept for women. The men's underwear market didn't expand until some famous men's clothing brands introduced sexy underpants, briefs, boxers, and thongs.
This shows how men's clothing is designed keeping practicality in mind instead of sexual appeal. Men also prefer comfortable clothes that fit well and look cool. The sexual appeal is out of the picture. But that is starting to change. As more and more people are choosing erotic undergarments for men, clothing companies are focusing on sexy men's underwear.
We can't blame any clothing company or people, for that matter. However, it is high time our focus shifted to expanding the men's underclothes section. Some stores have already adapted to this new norm. Fortunately, not finding a cute pair of underwear is no longer a valid reason you can't wear them.
It Doesn't Look Sexy
Some men think sexy thongs and jockstraps are made for women and look sexy on them. A man can never look hot with these sexy pieces of clothing. If you also believe that, you couldn't be more wrong.
Models wear thongs in photoshoots. Men have even started wearing jockstraps on fashion runways. Now is the best time to stop believing that girls might not like you in thongs. If you don't try it, you will never know how good that will look on you.
Bottom Line
Adding an extra layer of fabric under your clothes might seem extremely uncomfortable for men who are used to wearing loose boxers and ill-fitting underpants.
But sexy underwear shows how you are going the extra mile to impress your partner. If you are worried about comfort, you can easily find something that feels soft against your skin and matches your style. We hope you find thongs, jockstraps, and other sexy undies that look great on you.