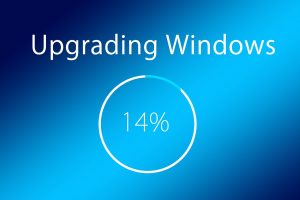 Windows Update is causing problems for many Windows users. When users try to check for updates on their Windows PC, they see the message "Windows Update cannot currently check for updates because the service is not running". Furthermore, they are unable to update their system. This is a vexing problem. It's also aggravating to try to solve it because you'll waste a lot of time reading solutions on the Internet, most of which will fail.
But don't worry, we've got you covered. Windows updates are critical for the system because they add new features and improve security mechanisms that safeguard your computer from external threats. Windows has issues from time to time, and it is frequently unable to install Windows updates or even check if pending updates may be installed.
When Windows Update fails to check for updates, there are a few things you may do:
1. Restart your computer- Let's start with Windows' suggested solution: restart your computer. Check for pending Windows updates after restarting your computer. There are a few things you can do if you're still getting the same problem message.
Begin providing connected services.
It's possible that the Windows services that check for Windows updates aren't operating in the background. You can begin by taking the following steps:
Run (Windows + R) the command services.MSC to open Windows Services.
Right-click the following services, then click Start in the context menu to start them: Windows Update and Background Intelligent Transfer Services.
Check for Windows updates again once these services have started.
Run the Windows Update Troubleshooter- Both Windows 11 and 10 come with a built-in troubleshooter for a variety of system services and functionality. This program can be run automatically to check for Windows Update issues and then recommend the appropriate course of action.
To run the Windows Update troubleshooter, follow these steps:
To access the Windows Settings menu, press Windows + I.
Select System > Update & Security > Troubleshoot from the drop-down menu.
From the drop-down menu, choose Additional Troubleshooters.
Next to Windows Update, click Run.
After that, the problem-solving tool is started. It will then highlight the faults that have been found and prompt you to take suitable action (s). Take action and check to see if the problem has been resolved.
Windows Firewall should be turned off- The Windows Firewall can sometimes mistakenly block genuine Internet traffic, preventing your computer from downloading and installing Windows updates.
You might try disabling the firewall to see if the problem goes away.
Run the command firewall.CPL to start Windows Firewall.
Select Turn Windows Defender Firewall on or off from the left menu.
On the following screen, under each network profile, select Turn off Windows Defender Firewall. When you're finished, click OK.
Note: Disabling the firewall, which protects your computer from external dangers on the Internet, is not recommended. Only do this if it's really necessary, and then re-enable the firewall.
4. Delete the history of Windows updates-The service can be affected by a corrupt Windows Update file. In this situation, you should erase the service's temporary files from your PC and then check to see if the problem has been resolved.
Here's how to do it:
Run Command Prompt with administrator permissions.
Paste the following command to stop Windows Update service-net stop wuauserv
Open the folder below using File Explorer ( Windows + E )-C:\Windows\SoftwareDistribution\Download
Select all things in the directory with the shortcut keys Ctrl + A, then delete them with the Delete button.
If Administrator permissions are required, choose the box next to Do this for all current objects and then click Continue.
Run the following command to restart the Windows Update service-net start wuauserv.
Check Windows Updates again to see if the issue persists.
Note: Instead of deleting the Software Distribution folder's contents, you can just rename it. The next time Windows Update checks for updates, it will create a new folder.
RST driver Update- Drivers that are out of current can cause issues with the operating system. An out-of-date Intel Rapid Storage Technology (RST) driver could be preventing Windows Update from working in this scenario.
We recommend updating your RST driver and restarting your PC via Intel's RST download page. You can check if Windows Update can check for current updates once the driver has been updated and the machine has been restarted.
Windows Update History Should Be Removed and Windows Update Services Should Be Registered (they are a few additional things to perform when Windows update cannot currently check for updates because the service is not running).
We hope that these techniques were successful in resolving your issue. Because Microsoft continuously updates its operating systems with security fixes through these updates, Windows updates are a crucial aspect in keeping your PC and network safe.
Read More : A digital Signature is a piece of data digest encrypted with:
If you're experiencing difficulties keeping your Windows up to date, we recommend using the methods discussed in this article. If you've run into this problem, this article will walk you through a few options for resolving it.