Dubai is one of the most exotic and mesmerizing states not only in the UAE but around the world. It provides visitors with a perfect mashup of the cultural and modern Arabian world for a perfect day out or a thrilling weekend tour. From city limelight to deserts, peace, and luxurious shopping malls to mysterious beaches or islands it provides a complete package to experience the height of fun and joy.
This luxurious land is fully loaded with stunning tourist destinations, but the aroma and peace of beautiful beaches and heart-capturing islands hit the tourist's souls differently. Moreover, the availability of yacht rental services that provide visitors with a huge collection of renting yachts in Dubai at very affordable rates drives people crazy to experience this adventure.
Various yacht rental services are providing all types of yachts at cheap rates in Dubai. Therefore, one can easily find any type of yacht according to their needs, desires, and budget. However, reaching the right vendor is crucial to hire the best services and avoiding any other troubles during this luxurious experience.
Benefits of Renting a Yacht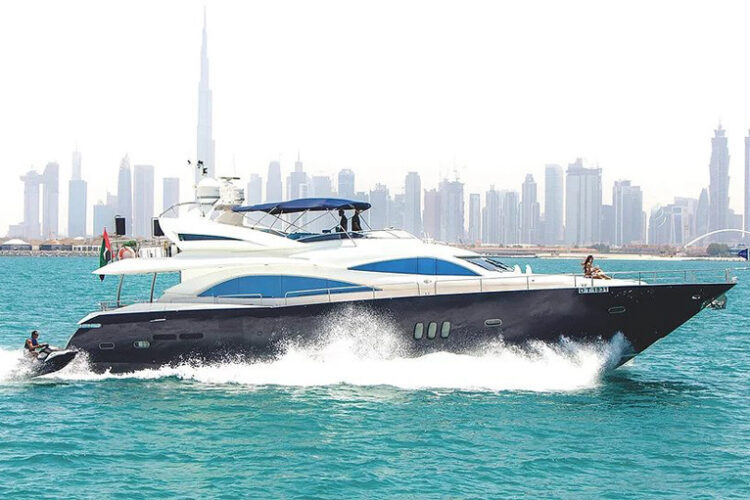 Renting a yacht is one of the rapidly growing trends in Dubai. Due to multiple benefits not only tourists or visitors but entrepreneurs also prefer to rent a yacht as it helps them to catch more customers. However, some people still consider it a risk to health and money. Therefore, we listed here some key benefits that can drive anyone crazy to rent a yacht in Dubai.
1. Customize Services
Boating is one of the favorite activities that no one can miss especially during their trip to Dubai. It is an excellent source to witness the height of thrill and inner satisfaction. However, traveling in public boats is not comfortable due to space and privacy issues. Therefore, most tourists prefer to rent a yacht to explore the hidden secrets of beaches and islands.
Renting yacht services allow customers to customize their experience by selecting any type of yacht from a huge collection. From mini to standard size and business class to massively luxurious services, one can select any type of yacht according to their needs of space, budget, and desires.
2. Privacy and Comfort
Public boats or yachts are the cheapest sources to play with the crystal clear waters of Dubai, witness the glam and luxury of beach life, and experience the thrill of capturing memories with your loved ones on stunning islands. However, they lack comfort and privacy which limits the number of people using these services.
Renting a yacht is the best and most economical way to witness the luxurious side of Dubai from a yacht deck. The reason is that they provide you with complete privacy and comfort with luxurious services. All you need is to hire a yacht according to your traveling needs including the number of passengers, duration and type of trip, budget, and services.
3. Time and Cost-Effective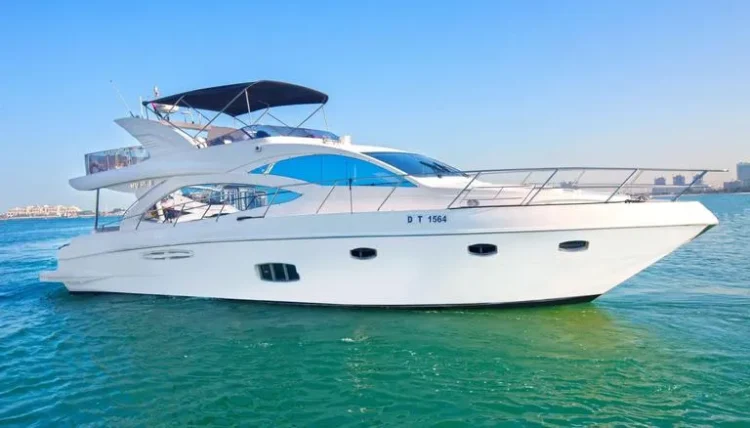 Another important benefit of renting a yacht in Dubai is that it helps to save both time and money. Unlike public boats, people do not have to weigh for tickets and their turn to witness the natural peace and beauty of islands while traveling along the coastal shoreline or exploring the mysterious land from a different perspective.
Exploring the beach lifestyle on a rented yacht also cuts the cost of buying tickets at each junction or before going to the next destination, which results in saving a lot of money.
4. Make Your Moments Memorable
Another reason or benefit of renting a yacht in Dubai is that you can make your moments more memorable and thrilling. The reason is that yacht rental services provide you with all facilities and services to organize your events on a luxurious yacht and collect unforgettable memories with your friends, family and loved ones.
5. Health Benefits
Renting a yacht is not only a source of thrill and adventure but it also helps you to heal mental disorders like stress, anxiety, and depression. The reason is that feeling a natural beauty and playing with crystal clear water boosts adrenaline, releases stress, and enhances positive thinking. Using public boats causes more stress as they have short spaces to adjust to more passengers which causes discomfort.
6. Luxury Yacht Experience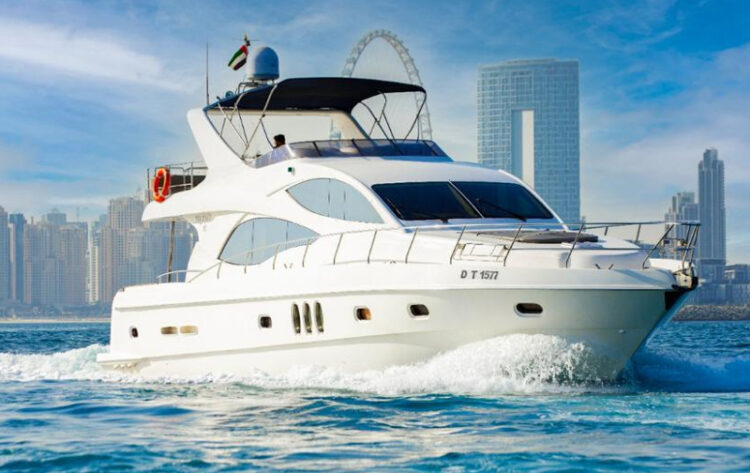 Another amazing benefit of using Motor City car rental and yacht renting services in Dubai is the opportunity to enjoy a luxurious experience. The reason is that they provide luxurious boats or yachts at quite cheap rates. Therefore, anyone can live their dream of experiencing a luxurious lifestyle while capturing the breathtaking sceneries of Dubai from the deck of the yacht.
When renting a yacht, there are a few things to consider. First, you should determine how many people you plan to bring on board, as well as the type of activities you want to do while on the water. This will help you determine the size and type of yacht that is best suited for your needs. It is also important to check the regulations and rules of the Dubai Port Authority before booking your yacht.
When it comes to amenities, the sky's the limit. From luxurious cabins and bathrooms to fully-stocked wet bars and gourmet kitchens, there are yacht options for all budgets and preferences. You can also rent add-ons such as fishing gear, water toys, and jet skis. Some companies also offer packages with extras such as onboard chefs, masseuses, and DJs.
Takeaway
Renting a yacht in Dubai is not only a thrilling experience but an opportunity to witness the peak of luxury and capture unforgettable memories without making a hole in your pocket. From time and money saving to a comfortable and relaxing experience, it provides unlimited benefits. Therefore, it's worth investing in renting yacht services to spend some luxurious moments with your loved ones.