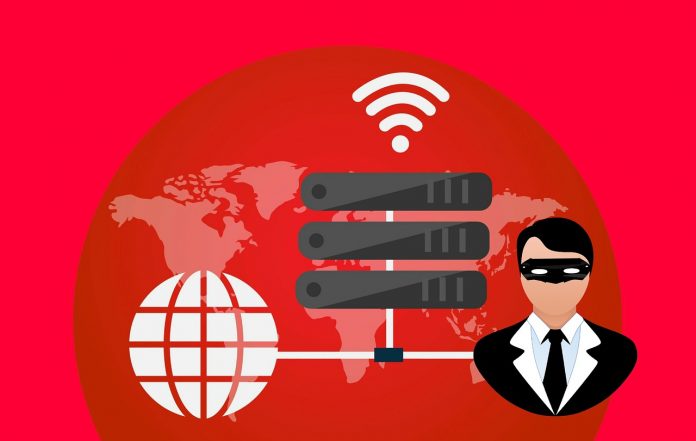 It's been 4 decades since the internet came into existence and we have benefited from the growth with the flexibility it has offered for a long time, making our daily life easy, to get everything faster and saving as much amount of time as possible, but then it's also easy to exploit the vulnerable via bait and switch, ransomware, cyberbullying, etc.
There are Best ways to stay safe on the internet. and it will never be secure unless you do your bit on the user end and the first thing to do is…
Create a strong password.
I know it is the most common thing to ask but still, the most common password is "password". However, there is a simple way to make a password and then generate a password from google which looks like "s>235kjhw". Because the hacker is calculating the password with the most common information that is available about you.
●   It's difficult to compute anything that is not related to you on the internet which is setting a password on the weirdest memorable experience like, "ifellonthebeach@9". It is long, includes symbols and numbers, and includes grammar like I, on, and the, which is complex to process rather than your birth date. Be creative with your password to make it memorable.            
● It is better to set a strong password: forget and reset it every month rather than setting an easy-to-hack one.           
● Do not use the same password everywhere.
O
nline purchase and safe shopping "Bait and switch"
One won't give a second thought before buying anything online, everything on the internet is to grab your attention, even with the safest website like amazon, bait and switch is common, where you would purchase a product but it will never reach you because the seller was fake. It is difficult to detect this problem, with my computer processor during the day was around 26000 rs and the same product was in 20999 in the night time. The difference of 5k is not digesting enough.
●  But the best you can do is to see if the reviews of the customers are repeated on the same product which is slightly different.            
● Sometimes, the product that appears in the search has more than one seller usually on the most reviewed product or paid reviewed.            
● Avoid shopping websites that have imbalance pricing, some can be unbelievably cheap. Either the product is adulterated or the seller is fake.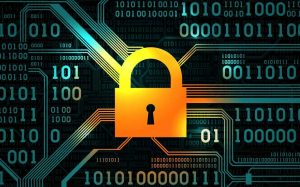 social media and privacy and security awareness.
Since we spend more time on social media, just like society in general, online media must be educated on how to behave on the internet. While dating apps do have successful relationships, a lonely person can also have a palpable conversation with AI like Alexa. Although it has a more psychological explanation…               
Not to engage with the online person even if you know them for a while, and with precaution if planning to like, taking a friend with you, and letting your close ones know where you are going.

            
● It's impossible to not make friends online, but difficult to identify the malice. Going with the gut feeling like we do in-person and an average person will not always butter you with sweet talk, but shoes emotional fluctuation.           
● Don't share personal information, privatize your account and never upload anything you may regret later.       
● It's easy to identify fake accounts, uneven followers and likes, or unrelated/irrelevant pictures and report identity theft if you encounter them.
 ● Don't lend money to "I will turn you 100$ into 7000$ in one week" messages.
Unsafe website and piracy download.
It is easier to fall for a reasonable website for free than to purchase anything, whether it be a game or movie. by double-clicking the URL secure websites should have 's' as HTTPS:// rather than "HTTP://", it should also have a "lock" symbol on the.       
Identify the credibility of ads.

Bunch of pop-ups on-screen and notification

Avoid filling in financial information and delete logins immediately

  

Have credit or debt limits.
Ransomware attacks and phishing.
When a hacker malware's the data and asks for money in exchange is ransomware. These attacks transpire via Ruke; phishing emails or clicking unknown links, Revil, and new generation ransom Cryptolocker…
Backups and securing important data.

Let a professional take over the situation.

Email Phishing is the most common and easy to identify.

The email creates an urgency to act.

Misspelling and poorly written.

Never download attach files or documents, hyperlink, and asks for personal information.

Spear-phishing, DLL, and web servers a target are new forms of threats.
Two-step verification.
Every secure social media and shopping website has a second layer of protection after the password to make the website more secure. Enabling this ensures your security is better.
Password manager and google survey.
Even an easily memorable password can be forgettable, a password manager can be handy where you just have to remember the password of the manager until you forget that since you are bad at it.
●   The easiest option is to note all the passwords on 'Notepad' and save that as a backup image in google drive, free and reliable. Unless you don't trust Google, there are paid managers as well.
Read Also:  How To Get Files To Download In Safari On Mac.
● Managing google once a month or two. Inspect what kind of websites you have permitted.
Malware and hackers.
Malware is a cyberattack where malicious software can slow your system down, take command of your system, and spyware. Insufficient storage and unusual notification pop-ups can be the result. 
● Do not download from a strange site.   
● Always use VPN or TOR.  
● Never make 
Family Education in social security.
Just like our parents taught us not to talk with strangers and how to behave with others, it is best to educate the family about staying safe on the internet by young people since they are the ones spending the most of the time on the internet of course with the knowledge and little expertise. We all are connected with our families on social life as well as on social media, if one of their emails gets compromised with phishing, chances are your will too. Teaching the young kids signs of how much one can trust someone and common traits of a malicious person on the internet.
On mobile phones, there is kids mode.

How, should one verifies anonymous messages "I know you" or "I am your friend"

Cross saving each other important data on google accounts.
the Internet is a place for everyone, advice like, stop using the internet and live in the outside world or internet is only for finding jobs, the business opportunity is half-baked opinions, the internet does have dark sides but it has a lot more than that. Just like we live in the real world, if educated properly, one can surf the world of zeros and ones safely.