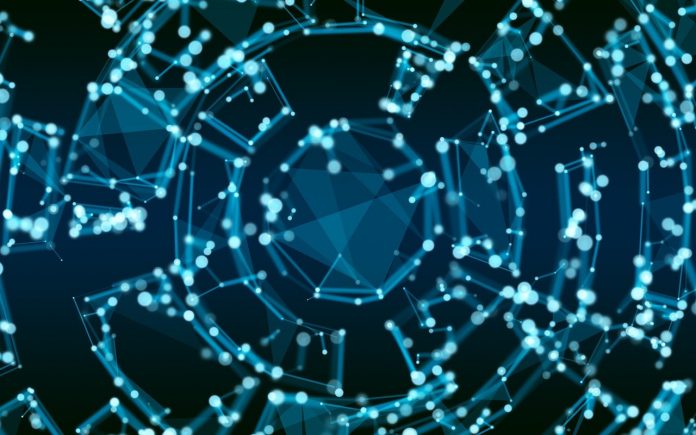 Secure Remote Access at a remote site basically refers to a set of security procedures and technologies aimed at preventing unwanted access to a company's digital assets and the loss of critical data. Wondering how to secure a network connection at a remote site? Don't worry we got your back …
VPN, Multifactor authentication, and endpoint protection are just a few of the methods that can be used to secure remote access.
Because of the continually shifting threat landscape and the rise of remote employees as a result of the Covid epidemic, secure remote access has become a key component of today's IT infrastructure.
Users must be educated, cybersecurity rules must be strengthened, and best practices in security hygiene must be developed. If you are still unaware of the concept "secure network connection at a remote site" then, you have come to the right place.
Best ways to Secure A Network Connection at a Remote Site?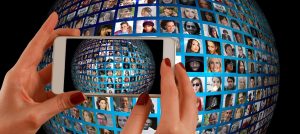 1. Ensure the security of distant users devices and endpoints
The security of endpoints in a datacentre is much simpler than the security of endpoints for remote users who often utilize various devices during a working day.
All endpoint devices, including PCs, Macs, Linux systems, iOS devices, and Android mobile devices, should have antivirus software installed to secure network connection at remote site.
Access to business resources should be restricted until all personnel has current security protection, according to company policy.
Employees may require support in establishing a safe connection to the company if this is deemed required.
2. Limit the attack surface of remote access
Setting up remote access might create hazards to the company. Ransomware assaults frequently search for RDP servers and may access them from any open port.
Keep in mind that firewalls should be set up so that only system administrators may open remote access ports.
3. You should implement multi-factor authentication
Two-factor authentication (2FA), for example, requires users to submit a password and an authentication token, such as a device-generated token, or a smartphone application such as DUO, which generates the token.
In this way, the resources of the company may only be accessed by those who have been authenticated which would further secure network connection at remote site.
This is the most affective and easy method to secure a network connection at remote site. And in order to safeguard yourself you must follow it.
4. Encourage use of VPN
Many remote users will wish to connect over unsecured Wi-Fi or other untrusted network connections, thus employing virtual private networks (VPNs).
However, VPN endpoint software must also be kept up to date to minimize flaws that can come from outdated versions of the software client in order to eliminate this risk completely with VPNs.
5. Logs and security information tracking should be standardized
SIEM tools and firewalls may need to be adjusted to ensure that employees can log in from wherever they are working, and this may need changes to both SIEM and geofencing or geo-blocking features in firewalls to ensure that employees can log in from wherever they are working.
6. Users and contractors should be educated
Cyberthreats and phishing assaults linked to the Covid virus have emerged in response to the pandemic. Everyone who has access to company resources should be reminded not to click on any links in any unsolicited email as part of their security and compliance training. This should be the responsibility of each and every employee to secure network connection at remote site.
7. Update remote workforce policies
Employee-owned computers, laptops, tablets, and smartphones should be included in acceptable usage regulations, as well as the upgrading of antivirus and VPN software that may be installed on these devices.
5 Best Methods that Ensure Secure Remote Access

In order to offer the level of security that businesses want when employees work from home or other remote places, it is not possible to implement secure remote access with a single piece of equipment. They are as follows: –
1. Endpoint Security
Security for endpoints comprises software like antivirus and policies that govern how remote devices are utilized in the organization's systems to secure network connection at remote site.
As an example, patch management and the prohibition of downloading or caching business-critical information to distant devices are examples of this type of management.
2. Use of VPN
Using a Virtual Private Network (VPN) allows remote users to connect to a private network via an encrypted tunnel, even if they are using public Wi-Fi (Starbucks, bookstores, etc.).
3. Zero Trust Network Access (ZTNA)
As the name suggests, ZTNA solutions do not make any assumptions about the security of a connection and need re-authentication before each transaction.
Higher degrees of security are provided for the data and applications of the enterprise.
4. Network Access Control
Two-factor authentication (2FA), endpoint security solutions, and policy education and enforcement are all used to regulate network access in a comprehensive way.
This is an extremely important method to secure network connection at remote site.
5. Single Sign-On
Users just need one set of credentials to access all of their apps and resources when they utilize single-sign-on (SSO).
The Covid pandemic hastened the requirement for users to access corporate networks from many remote locations, even if there had been an increase in remote employees before 2020.Nowadays, a secure network connection at a remote site is a matter of concern.
Many web-based and internet-focused apps are utilized by organizations in their IT infrastructure.
As a result, users must always be protected when using the internet, not just when using on-premises resources provided by the company.
Web-based malware threats, such as ransomware and phishing attempts, can pose a serious threat to remote access users.
Conclusion
Increasing numbers of incoming connections are coming from employees' home networks, which increases both the danger to the firm and the risk to the person.
Older security methods can't keep up with the needs of today's mobile and remote user population.New security standards require that all users, regardless of the devices they use, and the networks they connect from, be supported.
Read More: HOW SECURE IS 5G NETWORK?