Learning new things in your spare time can turn out to be more fruitful than you thought. Many people take Qigong courses, be they online or offline, with the intention of mastering them.
But you don't need to necessarily look at it as a form of course or professional certification if you want to learn it because of your interest. Qigong is an ancient medical practice that is very simple to learn and perform but requires a lot of practice and patience.
With the right mindset and your willingness to learn, you can even learn Qigong online on your own. Whether it's reading books or watching videos on the correct posture, movement, and body techniques, one can learn it quickly from the comfort of their home.
Why Should You Learn Qigong?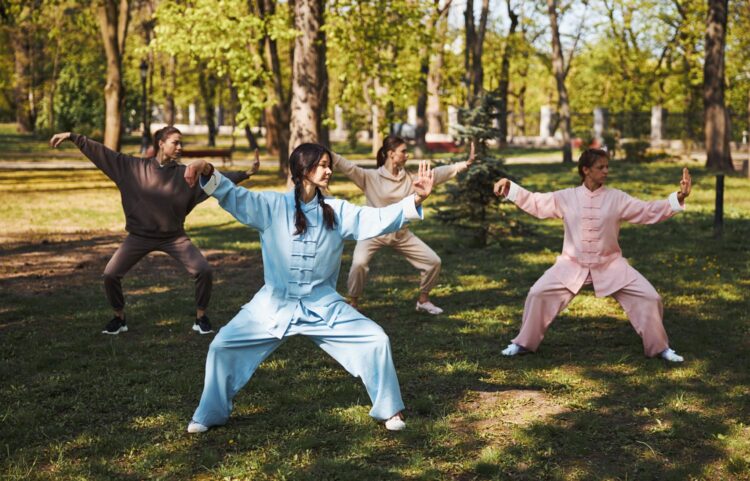 You don't need to have a particular reason to learn it. Qigong in itself is beneficial for both the person learning it and the one getting their ailment treated with it. A person could opt for a Medical Qigong Certification Course to earn an extra skill, as a hobby, or even relieve their mental stress. Below is a list of a few advantages that you get from learning it.
As there is no particular reason to learn Qigong, below is a list of a few advantages that you get from learning it:
People with low blood pressure take various medicines present on the market. While these are intended to help the person, after some time, the medicines make little difference or give no long-term results.
Along with these medications, when a person practices Qigong exercises, the breathing and blood flow becomes better. It helps the person lower their blood pressure to an average and gives long-term results.
Reduces Anxiety And Mental Stress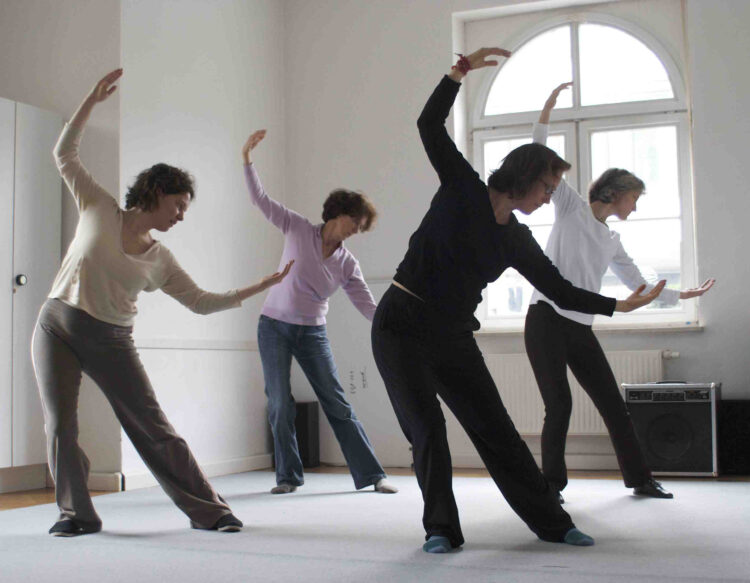 With everyday life and work issues, if a person's stress is not addressed early on, they are more susceptible to anxiety, depression, and similar ailments. Releasing the build-up stress in short intervals is necessary, which is where Qigong comes into play.
Not everyone has the option to play games, watch movies or entertain themselves in a way to relieve stress.
Rhythmic body and breathing exercises, such as in Qigong, are excellent ways to release stress. A Qigong exercise routine doesn't have to be necessarily long. A small duration of such exercises is beneficial when done in a systematic manner a few times a week.
It Helps With Flexibility And Fitness
Qigong, a medical practice, does not have any violent or sharp body movements that could hurt anyone else or the person performing it. While the exercises aren't very easy as well, they ensure that the person uses most of their body parts adequately to increase the elasticity in their muscles. Overall, it promotes the persons' flexibility and helps them keep themselves fit.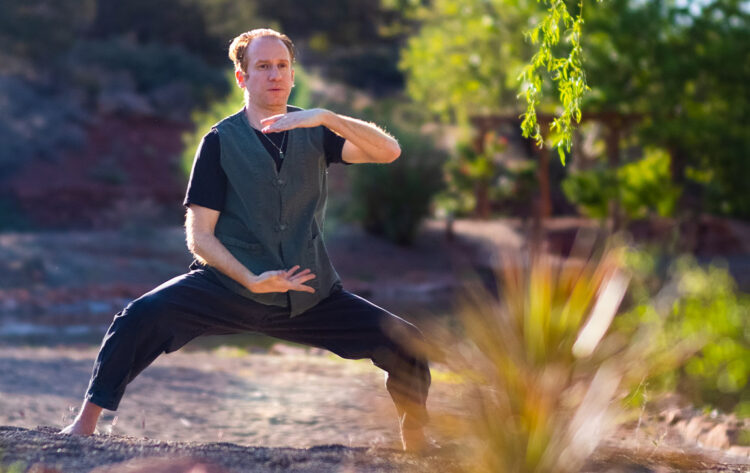 For a particular body part, any exercise doesn't concentrate on stretching or using the joints, muscles, or bones to the extent of exhaustion. These exercises focus on increasing internal energy and rejuvenating the person, releasing the stress and pain in that body part. You could even target the whole body and not just a part to remove chronic pain from the body.
Can You Learn Qigong Online Yourself?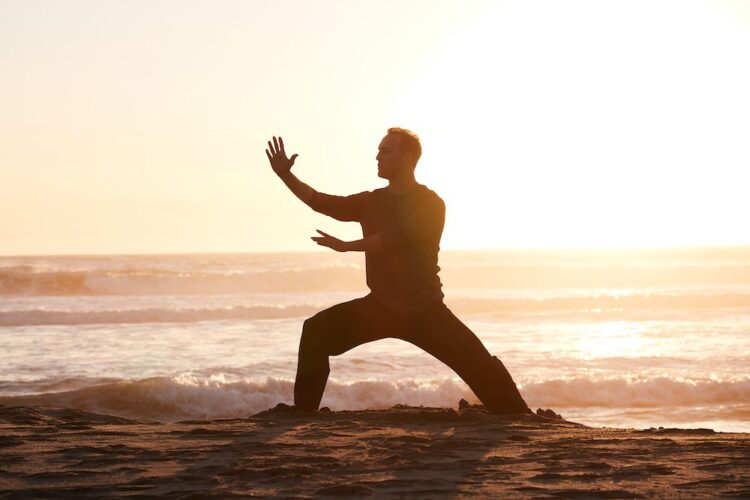 Qigong is not a very difficult medical practice but something which requires consistent hard work for a period of time. Once the exercises and the knowledge about Qigong have settled down inside you, light to regular exercises a few times a week is adequate to keep it in mind for a long time. Therefore if you are passionate and dedicated to learning Qigong and practicing it adequately, you can learn it quickly.
Learning it online for a dedicated person would be even easier as they would have the comfort of their home to practice and work on their skills.
But if you aren't a person who is dedicated or much passionate, then you should consider the reason for learning Qigong. If you are doing it for your profession, then whether it is online or offline, you would have to put all of your focus into it.
In other words, if your intentions are clear and you want to learn it properly, learning it online by yourself is easy. On the other hand, if your intentions need to be clarified, the path to learning Qigong can be very burdensome and intricate.
Types Of Qigong
Qigong consists of a wide variety of exercises focusing on breathing, body postures, and body movements. It can be performed with the help of another person as well as on your own, which is why people who learn Qigong can help not only their clients but also people in their families and even themselves. Due to the collection of such a wide variety of exercises to simplify them, it is divided into two parts.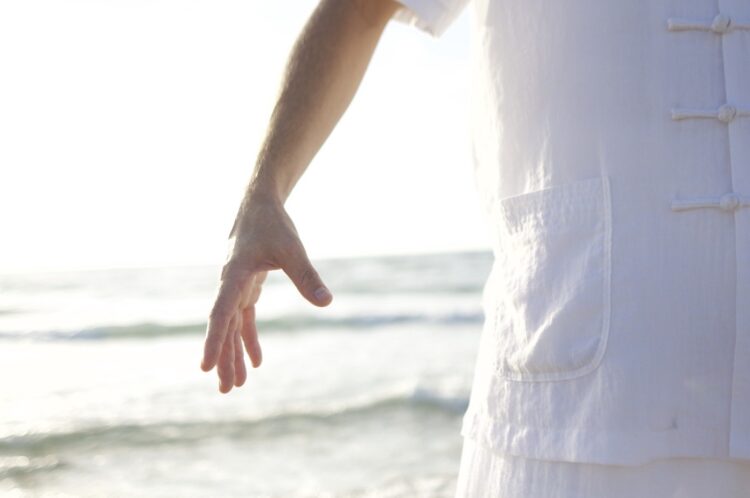 Passive Qigong focuses on maintaining a relaxing body posture for an extended time. It increases the yin energy in the body, which represents stillness or calmness and mental peace. It is the best option for relieving mental stress and increasing awareness about your body. It is very similar to meditation and solely depends on mental cultivation in the entire process.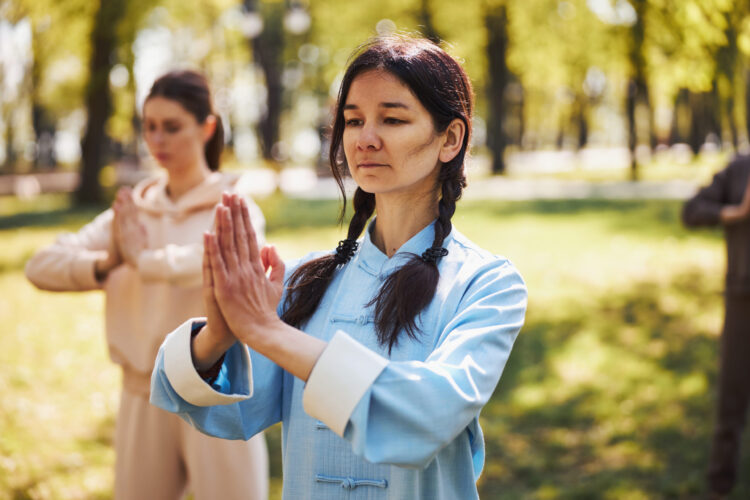 Dynamic or active Qigong consists of body movements done to increase the yang energy inside the body. It helps the person absorb and emit positivity and increases overall physical health and energy.
All of this is done in a routine with repetitive, gentle, and coordinated movements, which improve muscle strength, balance, flexibility, and possibly blood drainage. While performing these exercises, relaxation, focus, and good posture are considered the aim.
Conclusion
Be it a new skill or a course, or a sport, learning it requires your interest and focus altogether. It is why learning Qigong online by yourself would be as easy as you think it would be if you had the proper interest.
Qigong would be beneficial not only for others but yourself as well and would help you relieve yourself of the accumulated stress and pressure from your everyday life.