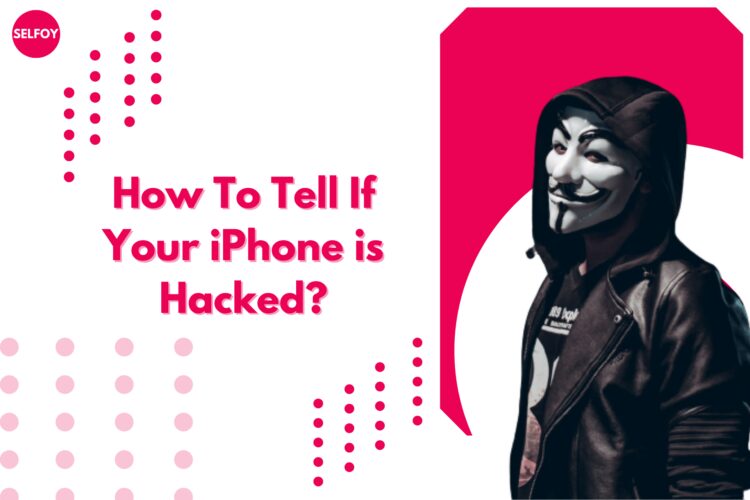 Smartphones have become a part of our journey in this modern era. They started traveling with us helping us from personal to professional work.
They became our clocks, alarms, books, entertainers, bankers, etc., and stood as multitaskers in our lives. When every part of the human journey is being linked up with gadgets, then comes a question of privacy. Have you ever questioned, would your iPhone be hacked? If Yes!!! , then How to tell if your iPhone is hacked? 
Smartphones made their journey from simple mobile to smart phones and ended up with the best-digitalized gadget monitor in the form of iPhones. An iPhone these days became doctors and spectators of your health too.
Although iPhones are doing a great job safeguarding IOS devices against unauthorized exploitations, hackers also make their way in updating hacking techniques where they have landed up succeeding in hacking iPhones and iPad too. Today we would discuss few answers for your confusion on how to know if your iPhone is hacked.
If you ever ask me, how do I know if my phone is being hacked? Then all the below-mentioned signs are the best alerting signs to alert about the risk of hacking on your iPhone device. Phones are an easy way for hackers to collect all personal information and track activities. Today we are spending days together online without a bit of break which is keeping all our personal and professional data at risk.
How To Tell If Your iPhone is Hacked?
These are few signs which warn us about hacking games of a hacker and keep us on a safe zone without getting trapped in hacking.
Clueless Calls
There are chances of hackers trapping your iPhone, and initiate calls on your phone without your charge. These clueless calls are signs of hacking.
Unfamiliar Apps
Have you found new apps on your iPhone? Hackers can create new apps appearing on your Iphones, extra or unfamiliar apps making their appearance on mobiles then this would make the processing of your iPhone slow and this is one of the signs of hacking.
Popups
Internet chasing us with ads is not a new thing. But, if this popup exceeds in number than normal, is a source of hacking or malware on the iPhone.
Increased Data Usage
When the usage of iPhones has not changed in its patterns but your data usage exceeds normal, then it warns as malware on iPhone.
iPhone Getting Hot
When a hacker is taking charge of your iPhone then the usage of a phone is exceeded than normal, this results in the highest battery usage and battery getting hot to an abnormal level than usual.
Abnormal Behavior of Apps
If there is any malware on your iPhone, at this moment your apps behave abnormally. Iphones became slow responding and they stop responding. Try to figure out its cause that might be the game of a hacker.
Battery Drainage
When an iPhone is engaging with an unwanted application, the battery always takes a hit. Battery drainage is usually observed by everyone and any change in the battery might be easily detected. So, this might warn as a sign of hacking.
Charge On Phone
Hackers can easily make a profit by making calls and sending messages from your mobile without your knowledge of it. This may charge extra bills reflecting on your iPhones.
Messages to Your Contacts
Have your contacts received any text messages with your approval, then be suspicious about those texts. Hackers along with you can take charge of your family and friends and earn profits through it.
Poor Performance
         If performance on your iPhone is getting worse than usual, like slow processing of phone, iPhone got hanged while using and many other issues are suggestive that your iPhone is hacked.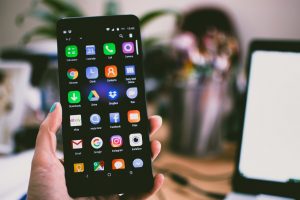 Change on Webpages
       There are occasions when usually websites keep changing their appearance depending on the special events we celebrate. But how to tell if your iPhone is hacked based on the changes occurring on the website.
Hackers use tools that would change the usual appearance of your iPhone website. Change of website appearance on iPhone may sometimes suggest you enter your credential, personal details on the website which may affect your personal information and increases the charge of risk.   
Changing of Apps
Sometimes your iPhone might appear with new apps or few apps on your phone may get disappeared without your charge or control on it. These extra apps on your phone might take extra memory or shows wired behavior on the processing of your iPhone.
Emails Getting Blocked By Spam Filters
If any unauthorized changes are made to your email by the hackers, this might help the hackers to open your mails and leaks your information.
iPhone Getting Access To NSFW (Not Safe For Work )
Have you ever had a doubt that can your iPhone get hacked by clicking on a link? We come through many links and cookies which we get access to sometimes accidentally.
If you are facing ads from any unofficial or NSFW sites on your iPhone device, leading to unsafety or risky issues on your mobile, this should be the most important sign to make you alert that your iPhone is under control of someone else.
Strange Electronic Disruption
     Irrelevant clicks, echoes, or electronic disruptions while using your iPhone is a clear clue that your iPhone is hacked.
Credentials Revealed
     Have you ever came through an issue of your credentials making their appearance on any website? It could be a chance of your iPhone being hacked and your authentication details were stolen.
Unexpected Reboots
Unexpected reboots on your iPhone device indicate that some malware is affecting your phone's processing.
Setting Modified
      There might be some changes on iPhone settings that you did not do, that would be a red flag indication alerting you that your iPhone is hacked.
Do all the above-mentioned signs provide the best reply for your comment on How to tell if your iPhone is hacked?
How To Secure iPhone From Hacking?
However we all came to know that along with androids, iPhones can be hacked. So, along with the improved apps, hacking is also being updated.
Regularly Install Updates
Settings App< General< Software Update
Secure your accounts with passcodes using iCloud keychain
Enable iCloud keychain
Settings App< Tap your name < Password and Security< Two Factor Authentication.
FIND MY
Settings app< Apple Id< FIND MY< FIND MY IPHONE< Send Last Location.
Erase Your iPhone Device
Open FIND My on device< Tap Devices< Tap Name of your phone< Erase
Access Long Device Passcode
Settings app< Tap Face Id and Passcode < Confirm your new passcode
*While choosing Passcode, tap on passcode options, Custom numeric code, you can also access alphanumeric custom code for more security.
Adjust Self- destruct on your iPhone
Settings App< Touch Id< Erase data
Be alert with popup ads, Phishing, and unknown calls and messages.

Prefer using End to End Encryption service

Keep updating passwords regularly.
Settings app< Apple Id< Password and Security< Change Password< Confirm passcode
Use secure Wi-Fi and avoid using public networks.

Prefer using safety charging stations to stop iPhone data theft.
Conclusion
In the modern era, modern technology, when things are being digitalized mobiles are being the multitaskers in the human journey.
Smartphones are taking access to store all the personal and professional information of an individual. This has become a route for hackers to start their hacking trick on humans.
How modernized maybe technology from androids to iPhone, tabs, and laptops all the electronic gadgets were being hacked.  So, it's always important for us to be aware of these hacking tricks.
Be alert with all the hacking signs and Iphones being advanced in security using all the iPhone updated security settings to avoid hacking.
If ever you come across doubt or if you ever ask someone How to tell if your iPhone is hacked? Then our article would help you clear all your doubts on hacking. Learn all the signs and tips to stay safe, secure, and maintain a healthy private life in this unsafety world of technology.
Read Related : [2023] Signs Your Phone is Hacked : The Definitive Guide!